Click on the map to check out our guide
Restaurants and cafés
Syrniki. Photo courtesy: Odesa-mama restaurant
Our main tip for restaurants serving traditional Russian food applies to all kinds of restaurants in Moscow: Due to the devaluation of the ruble in 2014 you'll probably be surprised by how affordable the menu prices are. Take a stroll through the city center and let your gastronomic adventure begin!
Javier Garcia, 35, purchase manager, Madrid. Visited Russia 5 times:
"I've always loved Russian soup and dumplings (pelmeni). But when I started dating a Russian woman, I realized that I knew nothing about Russian cuisine. For breakfast I now eat syrniki. The first time I tried them was at the MariVanna restaurant near Patriarshye Ponds. My girlfriend said that this is what Russians eat for breakfast, and now I have even learned how to cook it.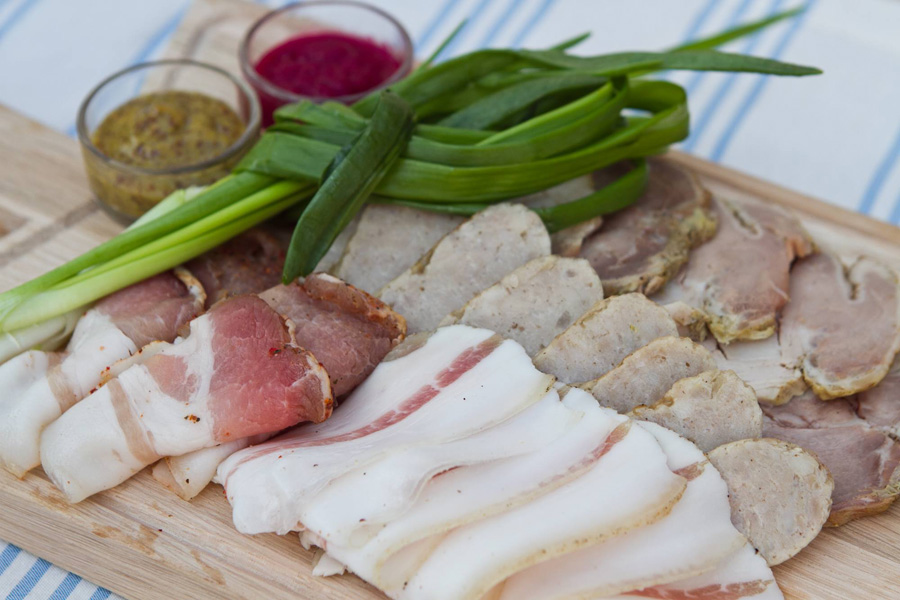 Salo. Photo courtesy: Odesa-mama restaurant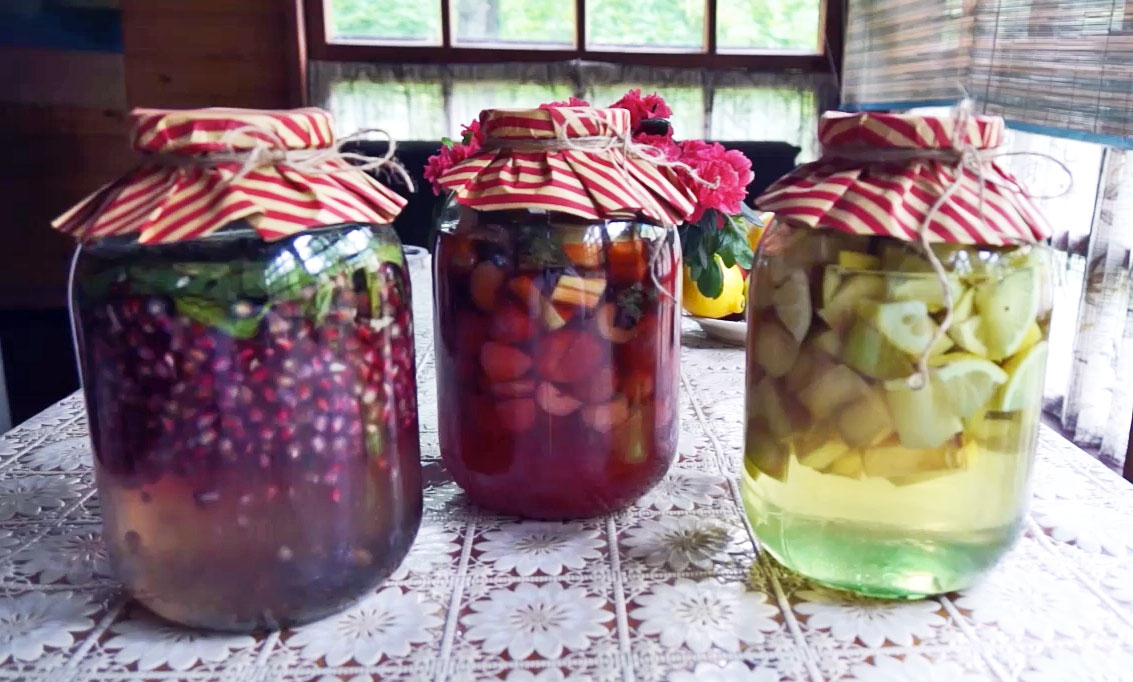 My friend likes to go to restaurants. Once she brought me to
Odesa-Mama
at Chistye Prudy. And she said that I needed to try salo (bacon fat) with rye bread, garlic and vodka. There were also some strange alcohol tinctures from herbs whose names I don't remember. I resisted trying them, because I thought I'd be sick in the morning, but she insisted. They were really tasty and there were no consequences for me!"
Lara McCoy, 38, web producer for WAMU radio, Washington, DC. Lived in Moscow for 9 years:
"I will admit that I am not the biggest fan of Russian food, but my favorite place in Moscow for Russian food — and the place I always take out-of-town guests — is Dacha Na Pokrovke. They offer all the classics: Olivier salad, borscht, a wide range of stuffed pies. The food is fresh and not greasy and they stick to traditional recipes rather than chasing after modern trends. One of my favorite dishes there is their apple-celery salad. The setting, in an old rambling mansion, goes well with the food and the prices can't be beat."

"Stolovaya" and "ryumochnaya"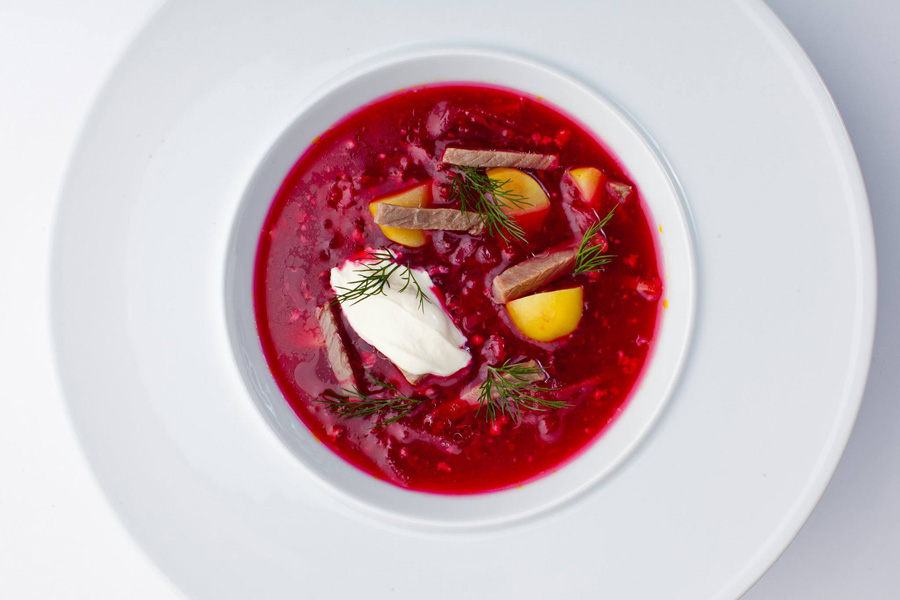 Borscht. Photo courtesy: Mu-Mu café
In Moscow there are various kinds of self-catering cafés, the most popular ones are "stolovayas" – canteens that were popular in Soviet times among the working class – and "rumochnayas" – traditional Russian pubs with vodka and beer. Both kinds of cafés are pretty cheap, close to metro stations and offer food of varying qualities. For this last reason, it's always best to get a local's recommendation before visiting one of these places.
Ajay Kamalakaran, 38, journalist and writer from Mumbai. Regular long-term visitor to Moscow since 2003: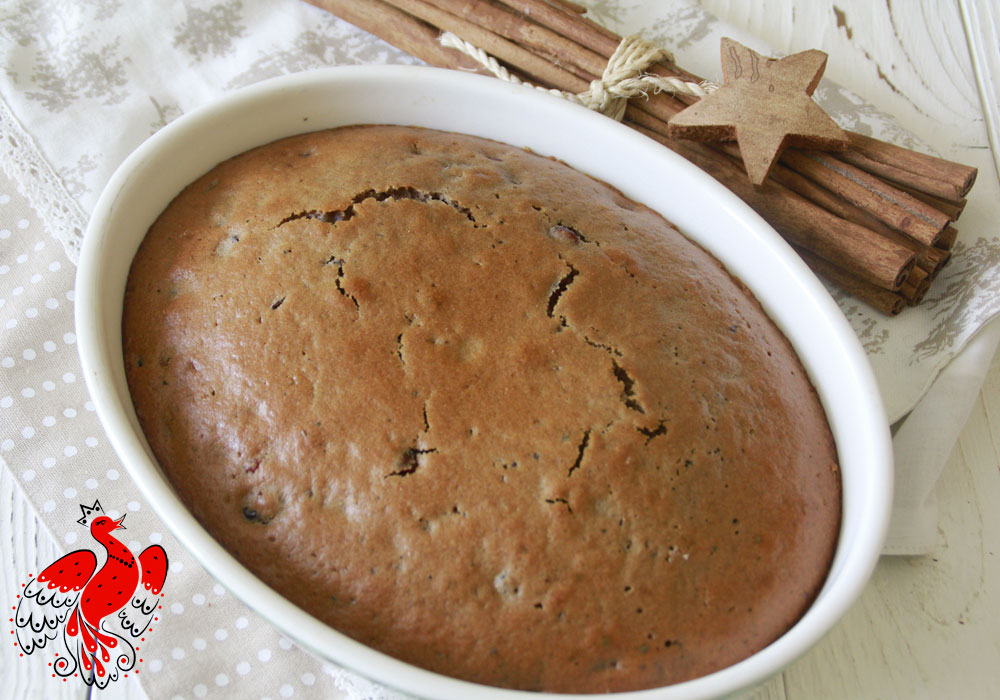 "When it comes to Russian cuisine in Moscow, nothing compares to the stolovayas that serve traditional Russian dishes in Moscow.
Mu-Mu
has a good range of Russian food, and has vegetarian options, including a meat-free borscht.
Jagannath has good vegan Russian soups and salads. They cook a delicious vegan rassolnik and the most delectable vegan solyanka you can get in Moscow. I have also tried their soy-protein shashlik (Russian kebabs) and it's not too bad. The Jagannath near Tagankskaya metro has more space than the one on Kuznetsky Most."
Lucia Bellinello, 31, journalist. Lived in Moscow about 3 years:
"I like the ryumochnaya on Bolshaya Nikitskaya street, because there you can find a real Russian atmosphere. Once, I saw the famous Russian writer Dmitry Bykov there! I like how they cook international cuisine: Burgers, dolma and potato wedges. I do not drink vodka, but I always order a beer or a fruit compote (boiled fruit juice with sugar)."

Your Russian friend's home or dacha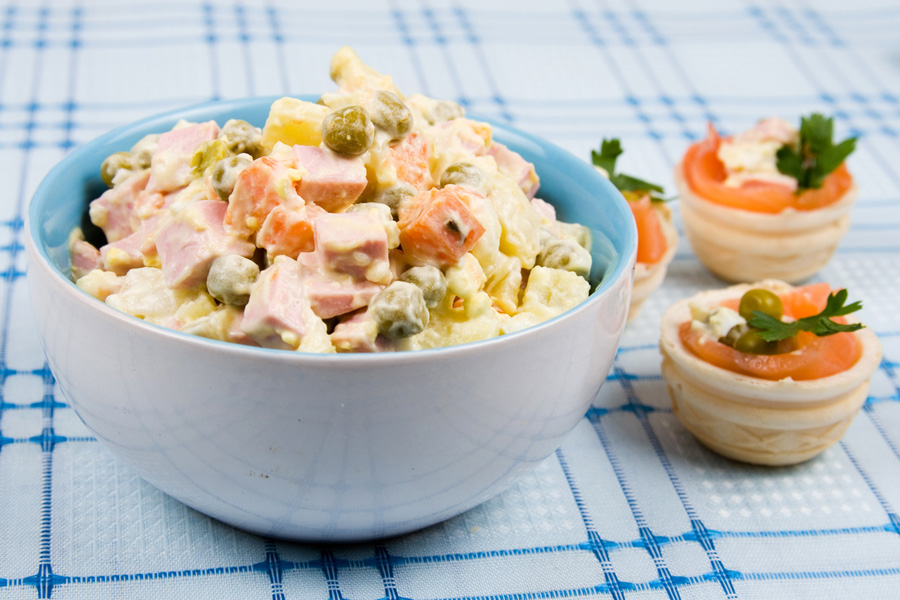 Photo credit: Lori/Legion-Media
Russians don't usually eat traditional Russian food in restaurants – they prefer having continental, Japanese or Georgian food. Cooking traditions are very strong in Russian families: Nearly every refrigerator in the country is used to store homemade soup, pelmeni, varenye (jam) or salo.
Daniel Lawrence, 32, American entrepreneur, owner of Superfood Farm in Moscow region, lived in Russia for 6 years:
"My experience with Russian cuisine has been mostly with Russian friends at their homes for special events or visits to their dachas during summer. What Americans refer to as "Russian salad" is known here as Olivier salad, and is only one of many popular mayonnaise salads that may include ingredients such as potato, egg, carrot, beef, ham, crabmeat, corn, cucumber, green peas…the list goes on."
If using any of Russia Beyond's content, partly or in full, always provide an active hyperlink to the original material.