Raise a toast to vodka's birthday!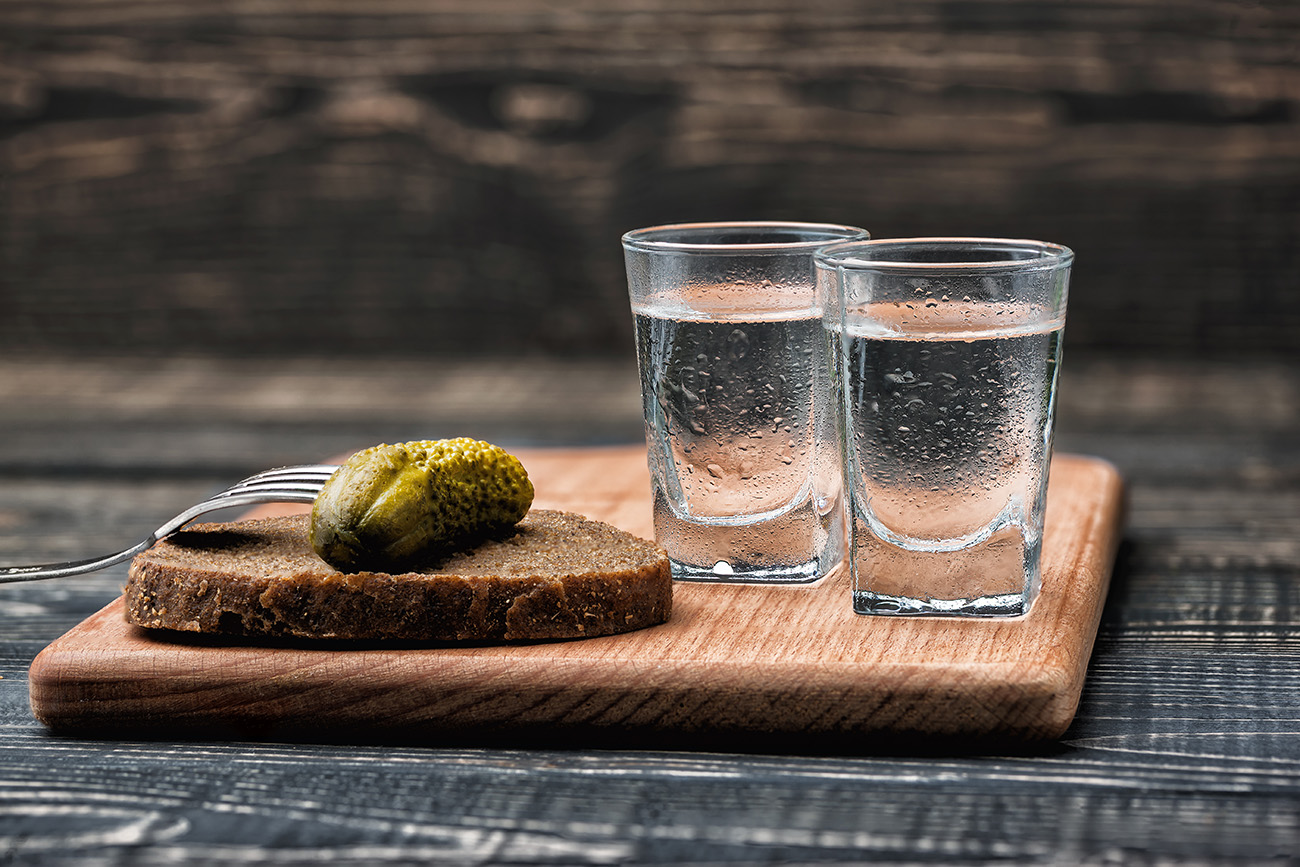 Foreigners get serious about Russia's favorite drink.
Shutterstock / Vostock-Photo
Vodka is part and parcel of any Russian celebration, and the nation is so fond of its vodka that they even mark its birthday on Jan. 31, which is when in 1865 the famous chemist Dmitri Mendeleev defended his dissertation, "On the combination of alcohol with water."
Edgar Espino, 32, Mexico, fan of Russian girls and art
It's something that Russia takes pride in, so why not drink it? I think vodka is the most popular alcoholic drink in this country.
Jan. 31 is the day in 1865 that famous Russian scientist Dmitry Mendeleev defended his doctoral dissertation, "On the combination of alcohol and water." His research created the drink's unique recipe and set the standard strength of vodka at 40 percent; which at first was used for purely scientific purposes, and not relaxation and enjoyment.
Massimo Bonato, 50, Italy, worked in Russia in the natural gas sector
I think it's a holiday worth celebrating, just like wine festivals in Italy or France.
Ivan Moreno, 41, Spain, businessman, married to a Russian
I first heard of vodka as a child. My parents were given a bottle as a present but they never had the courage to drink it. In the end, I tried vodka for the first time only a year ago when a girlfriend of my wife visited us from Russia. It's impossible to drink it straight; it's disgusting. The only option is to make cocktails with it. For instance, vodka mixed with orange juice, which is a 'screwdriver'.
Does Russian vodka have flavor?
Christoforos, 43, Cyprus, works at a vodka export company
Most strong alcoholic spirits, unlike vodka, are made from certain herbs or foods. Turkish raki, for example, has a strong anise flavor, while Cypriot zivania or Italian grappa are made from grapes. When Russian friends come to visit we drink vodka. I've heard the rule that there's no eating after the first shot, but it's not for me.
Vodka is the best gift
A bottle of expensive Russian vodka in a gift box is a good present, but in Russia there is no tradition of bringing a bottle of vodka when you're invited to someone's home for a meal. However, it's an acceptable gift for a foreign friend.
Massimo Bonato, 50, Italy, worked in Russia in the natural gas sector
Italians prefer to give a bottle of good wine. Does vodka bring people closer together? Absolutely, especially after the end of the first bottle. I like Russian vodka and I think it's a good present.
Edgar Espino, 32, Mexico, fan of Russian girls and art
Vodka is one of Mexican girls' favorite drinks. I only drink it sometimes, but with ice and water, because overall I'm more a beer guy. I know the popular Russian toast - `to your health.' A Russian guy, Nikita, a heavy drinker, taught me this.
Vodka first appeared in Russia in the 14th century when visiting Italian surgeons used it as an antiseptic.
Manuchar, 45, Iran, has been living in Russia for more than 20 years, an oil company consultantI don't think vodka works as a medicine, but it can certainly lift your spirits and help you forget your troubles. In Russia, negotiations are often at a table and vodka helps "to agree." I can't think of any specific toast right now, but I know that usually the first toast is to good health, and after that you can drink to everything else. The main thing is not to overdo it; otherwise, the morning after may be tough.
The best way to cope with the aftereffects of a good party or Russian-style negotiations is to drink brine, or strong broth, or go for a walk in the fresh air.
If using any of Russia Beyond's content, partly or in full, always provide an active hyperlink to the original material.