Famous Moscow chefs talk traditional borsch recipes and modern varieties.
Shutterstock / Vostock-Photo
Borsch, one of Russia's most famous dishes, is also a topic for dispute and fertile ground for experiment and creative cooking. Famous chefs in Moscow share their views on traditional borsch recipes, and the modern varieties with different ingredients.
Borsch is one of the most mysterious and beloved dishes in Russia and Ukraine. It's a symbol of the two countries' cuisines, and yet, there is no consensus about who 'invented' this soup. We've asked famous chefs to tell us about their thoughts on this issue.
Igor Bednyakov, chef at the restaurant, Bochka: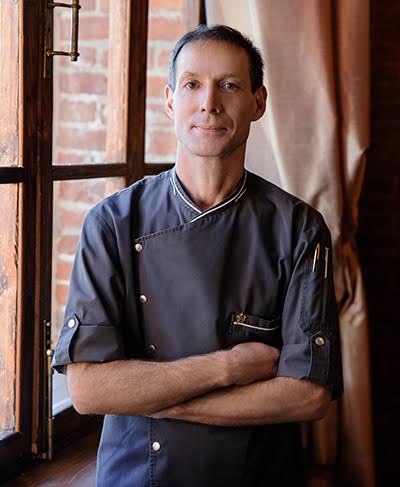 Photo courtesy of Bochka restaurant
"Whole nations and countries compete for the honor to claim this classic beetroot soup as their own. Many consider this dish to be Russian, while Ukrainians believe that the only original Russian soup is just shchi (cabbage soup). In fact, it's impossible to say exactly who was the first to invent borsch.
"Russian borsch is made without potatoes and lard, which is what makes it different from the Ukrainian variety. The main ingredient of any borsch is beetroot, which gives the flavor, the aroma and the distinctive bright burgundy color.
"Different borsch recipes feature unusual ingredients such as beans, apples, squash, turnips, and sweet pepper. A lot depends on the region, and there are differences in the type of broth used and in the combination of different types of meat and poultry, as well as the choice of vegetables. The most traditional varieties of borsch are known as Ukrainian, Moscow, Summer, and Naval.
"Ukrainian borsch traditionally has mashed lard, with garlic added to it, while the Moscow borsch features a set of meats and sausages. Summer borsch is made of young beets with stalks and leaves, and Naval borsch has the strongest flavor, with its smoked meats and hot peppers.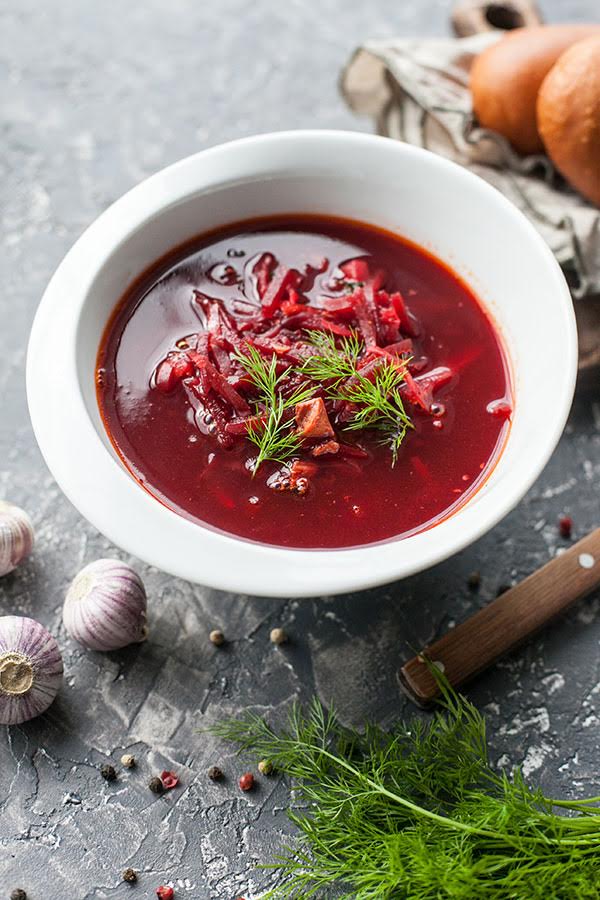 Photo courtesy of Bochka restaurant
"There's a theory that the name borsch originated from the Russian word for hogweed (borschevik), which in ancient Rus was used to make soups. Cossacks are convinced that it was originally their dish. They first cooked borsch during the siege of Azov, when Don Cossacks, having joined forces with the Zaporozhye Cossacks, seized the Turkish fortress that was there.
"Here at Bochka, we make a Siberian borsch with beef broth that has cowberries in it; you could call it my secret. Thanks to its sour and tangy flavor, this berry gives our borsch a special aroma and richness."
Tuki Rabemanantsua, chef at the Mexican restaurant, Manito: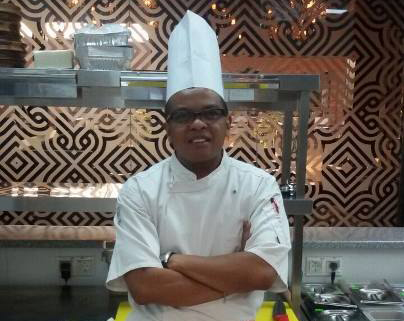 Photo courtesy of Manito restaurant
"I first 'met' borsch in the 1990s when I was taught how to cook it by a Russian chef. At the time, I didn't think about where this dish originated. For me, Ukrainians and Russians will always be brotherly nations; everybody made Soviet borsch.
"They say the authentic borsch is the Ukrainian variety, with pampushkas and lard, but I had to deal only with the Russian version. The Ukrainian borsch is supposed to be very thick, and there's much more fat in it, which is not to everybody's taste.
"I learned how to make borsch with many subtleties and nuances. For example, you shouldn't throw beet crust away but should make a broth from it, in order to give a purple color to your borsch."
As a traditional dish, borsch is ideal for experimentation. For example, recently it too has been affected by the fashion for everything black. Now, several Moscow restaurants have tar-color borsch on their menu. Maxim Volkov, sometimes described as the craziest chef in Moscow, decided to reinvent a classic and go even further - to create a borsch of deep black color. "Petroleum borsch" is a dark spot that's interesting to touch. Maxim insists, "It's delicious, try it!" And he adds sour cream and squid into the soup.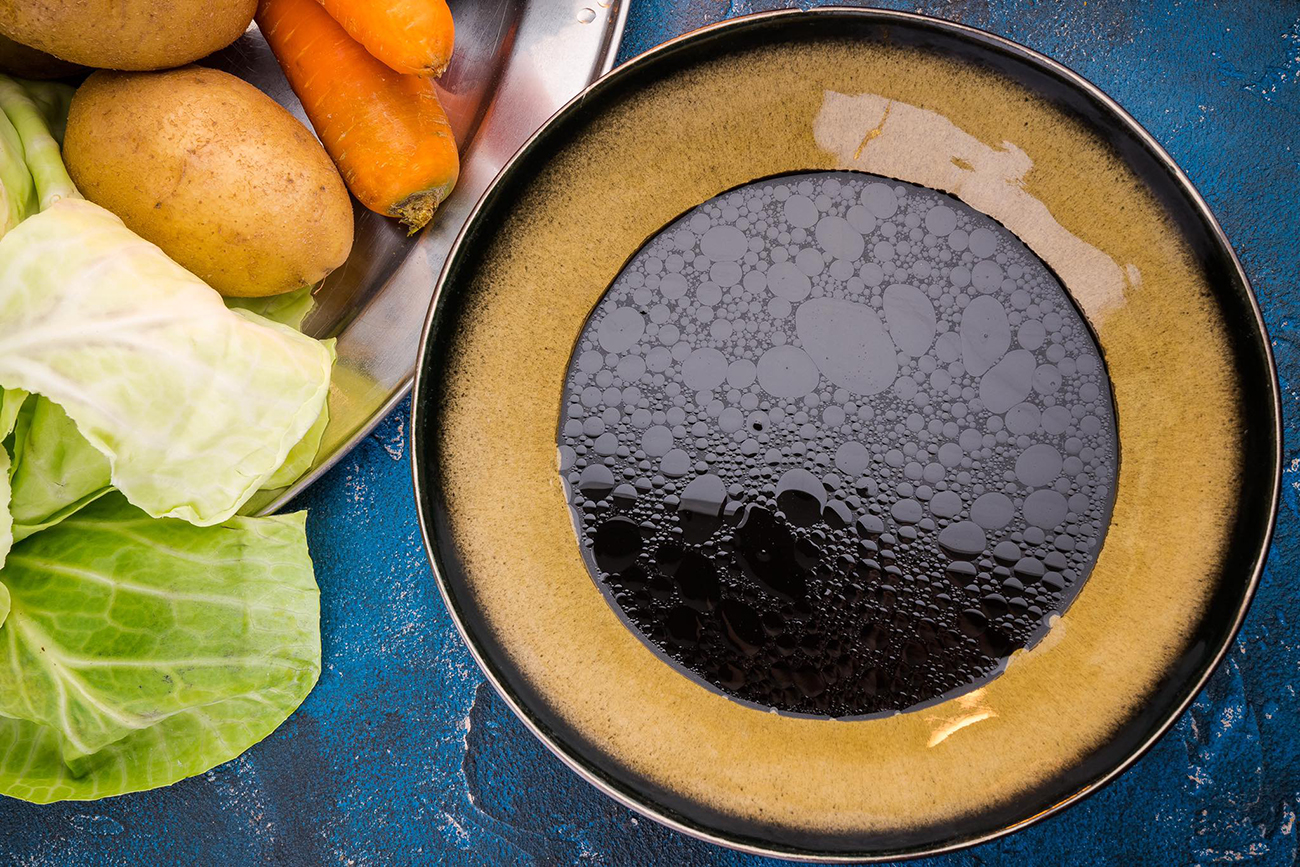 Petroleum borsch, photo courtesy of The Mad Cook restaurant
Maxim Volkov, chef at The Mad Cook: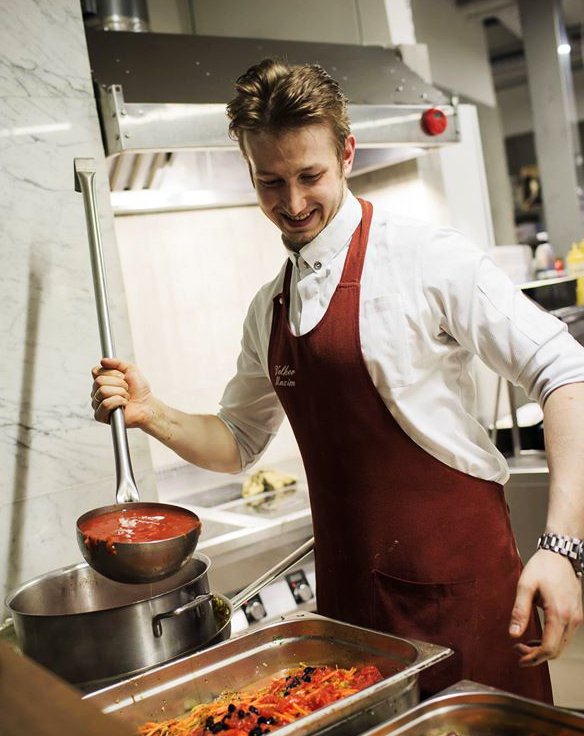 Photo courtesy of The Mad Cook restaurant
"There's no way of determining who was the first to make it. Everybody is pulling the 'blanket' their way. I have been making borsch since I was a schoolboy, and I love the color black. I don't understand why no one in Russia didn't sooner come up with a recipe for a black soup.
"Petroleum borsch is made with cuttlefish ink, and uses the same selection of vegetables and meat and bone broth as traditional borsch. It takes two days for the soup to get its color. Foreigners, especially Italians, often come and eat this soup. Many ask how to eat it and who invented it."
If using any of Russia Beyond's content, partly or in full, always provide an active hyperlink to the original material.