Great food is a common language that unites all nations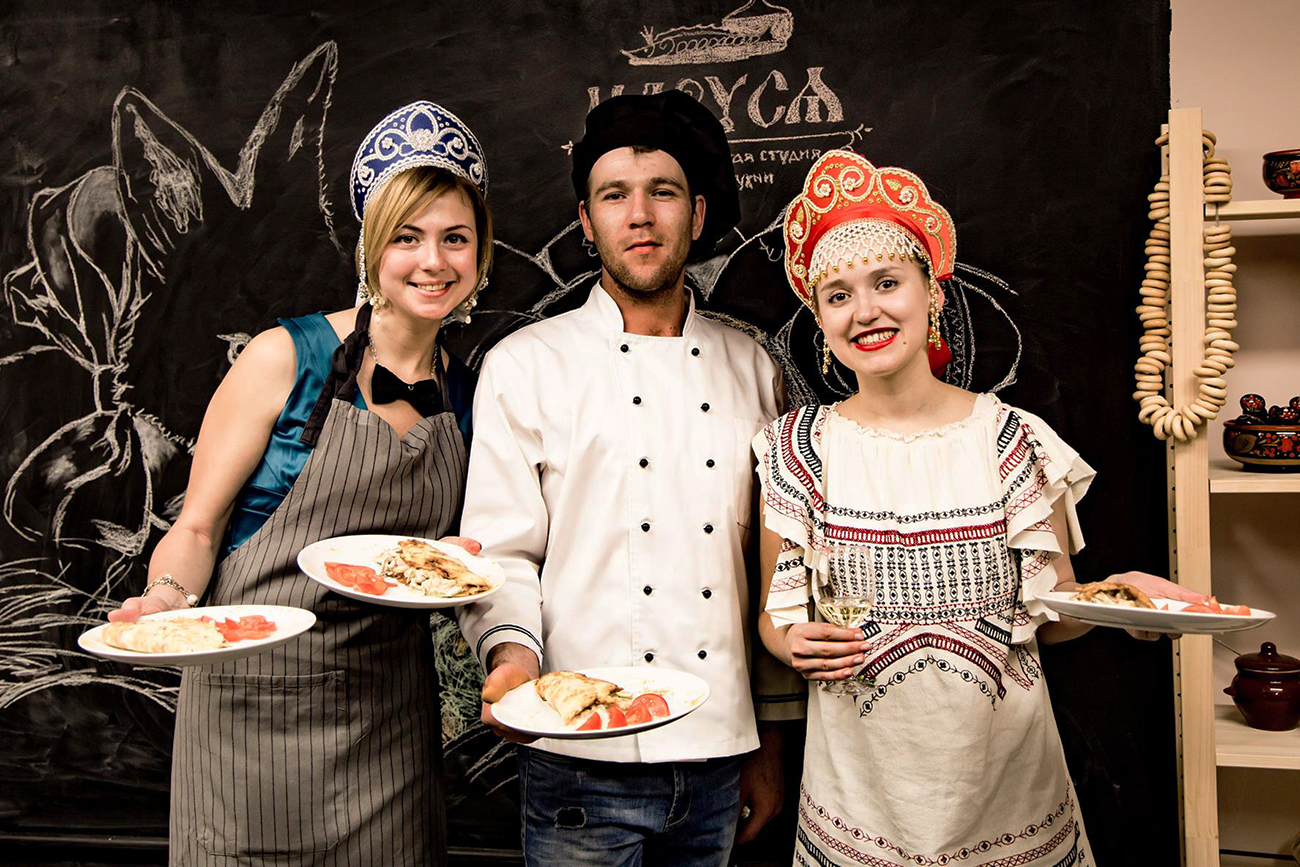 Discover Moscow's food culture in English!
Photo courtesy of Food Court
Striving to be a connoisseur of food-related matters is one of the trendiest hobbies, and a visitor to Moscow can now combine tasting Russian wines, Peruvian ceviche, Jewish delicacies, and Russian 19th century dishes, and discuss all this in English with like-minded people. A year of such 'travels' is all it takes to become an expert in both cuisine and international relations. But where can one find such culinary adventures in Moscow?
Food as a way to socialize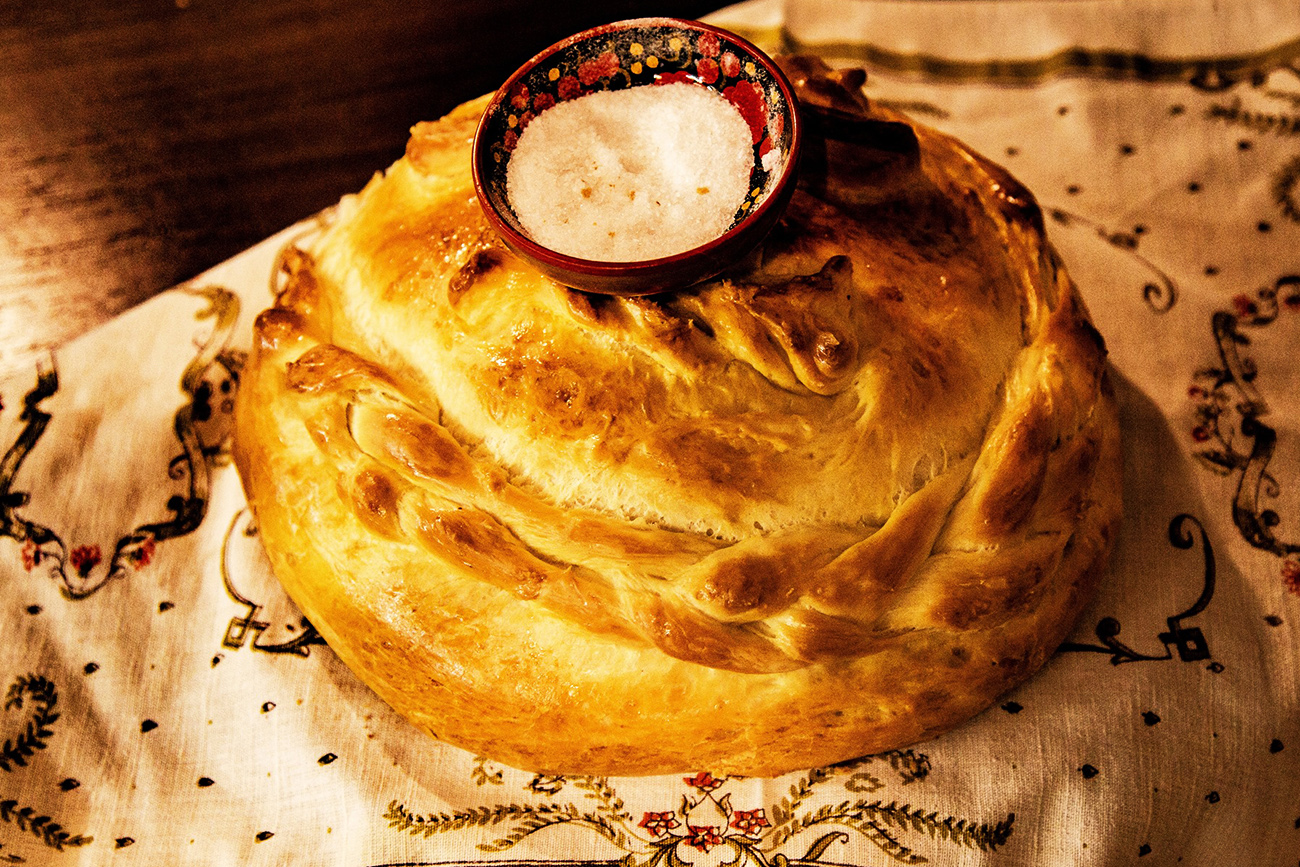 Photo courtesy of Food Court
If you'd like a basic familiarity with the wide variety of food offered by Moscow's several thousand restaurants, there are a few ways to do this: you can eat out at random places, follow the advice of friends, or look up reviews online.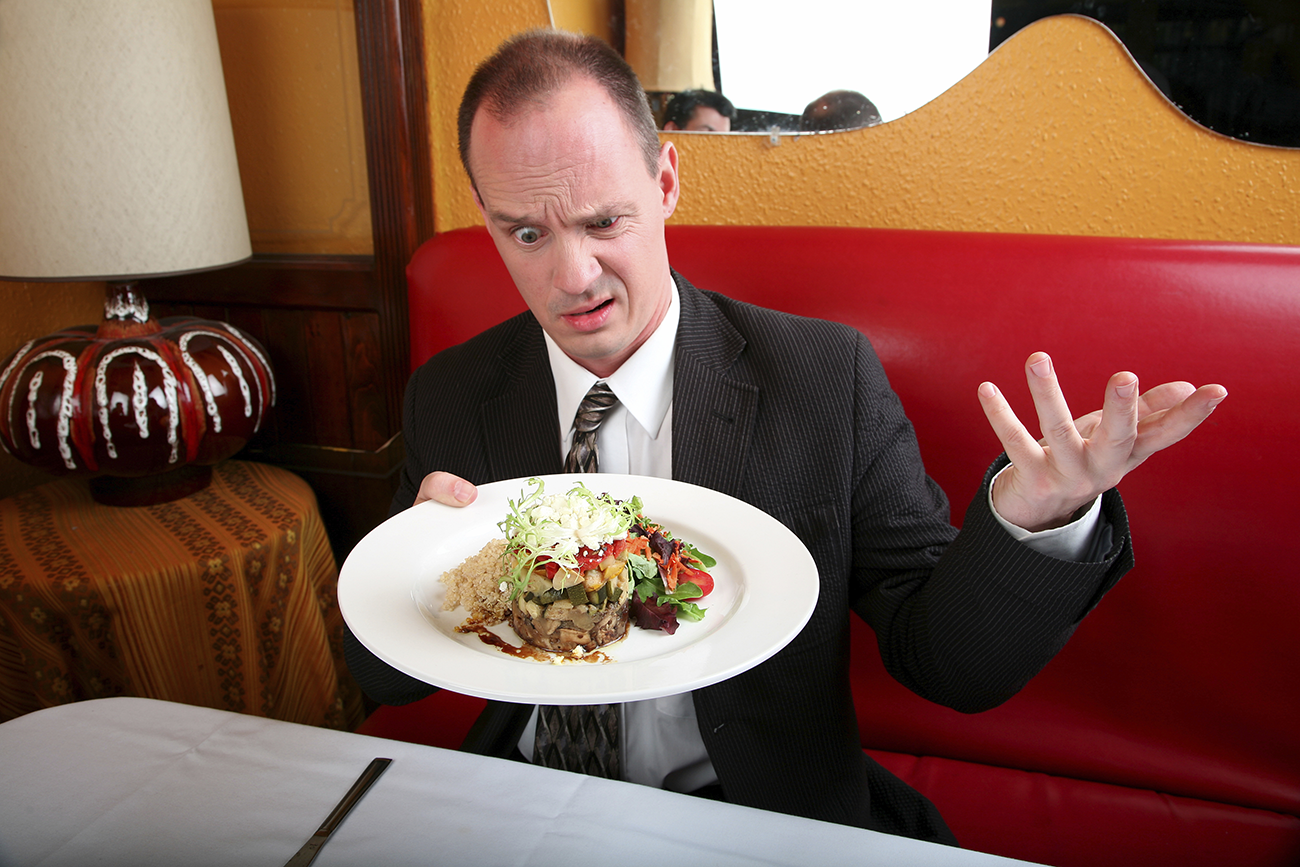 Some will no doubt find this not enough, but food is a wonderful way to meet new people and discover new knowledge. For instance, you can join a cooking studio to study culinary art in the company of kindred spirits.
Moscow boasts quite a selection of such establishments, including (but not limited to) Eda-da, Koroli i Kapusta, Accademia del Gusto, Shkola Vkusa, Clever, Yulia Vysotskaya's Studio, and CulinaryOn. Some of these even have useful options like providing an interpreter or separate courses for foreigners. Still, none are specifically a club for those who do not speak Russian.
Have no fear, Moscow has people who work hard to make sure expats are not lonely, freezing, or hungry. They offer the chance for friends from various parts of the world to gather and taste food at various restaurants and culinary studios, as well as wines at wineries. Together, you can intermingle, learn more about local food from chefs, and share impressions with each other. This is a good way to break the ice and socialize.
Food hobby clubs for expats: Where to look?
Moscow Good Food Club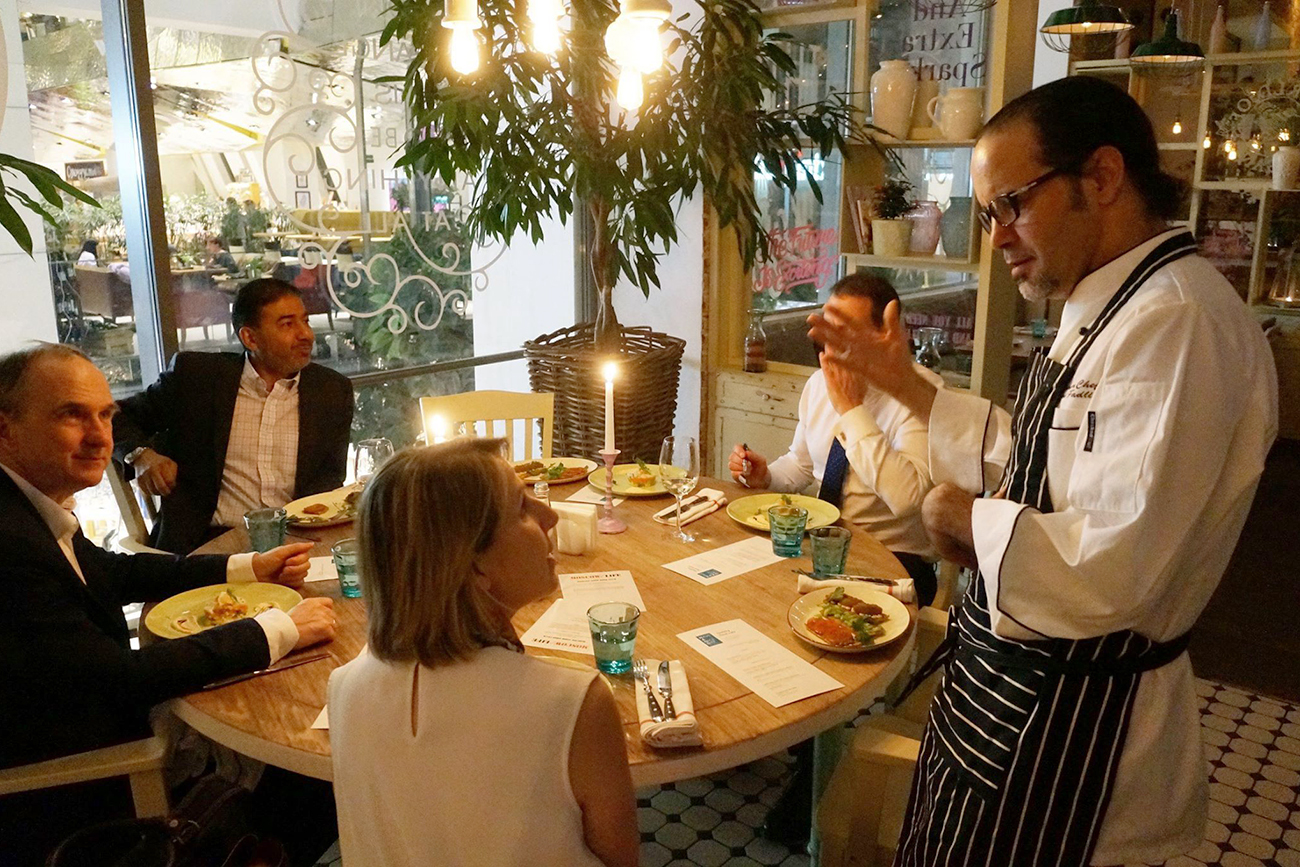 Photo courtesy of Moscow Good Food Club
Created in 2003 by Kim Waddoup from Great Britain, the Moscow Good Food Club is a well-established place. Anyone who fancies themselves a fine judge of food and wine is invited to participate in the club's tasting dinners. It's rumored that the club's owner is a very strict person, and if, for some reason, you won't be able to participate in an event that you signed up for, you will still be billed.
This strategy is somewhat reasonable because restaurants and culinary studios must buy ingredients specifically for such dinners. An important part of these friendly gatherings is the evaluation: at the end, each participant fills out a form, and says which course they liked or didn't like. This gives the restaurant feedback from a focus group. Some of the restaurants that the club has visited recently are Have A Nice Day, Burov & Sova, Café Russe at the Ritz Carlton, and Bar BQ Café, as well as others.
Food Court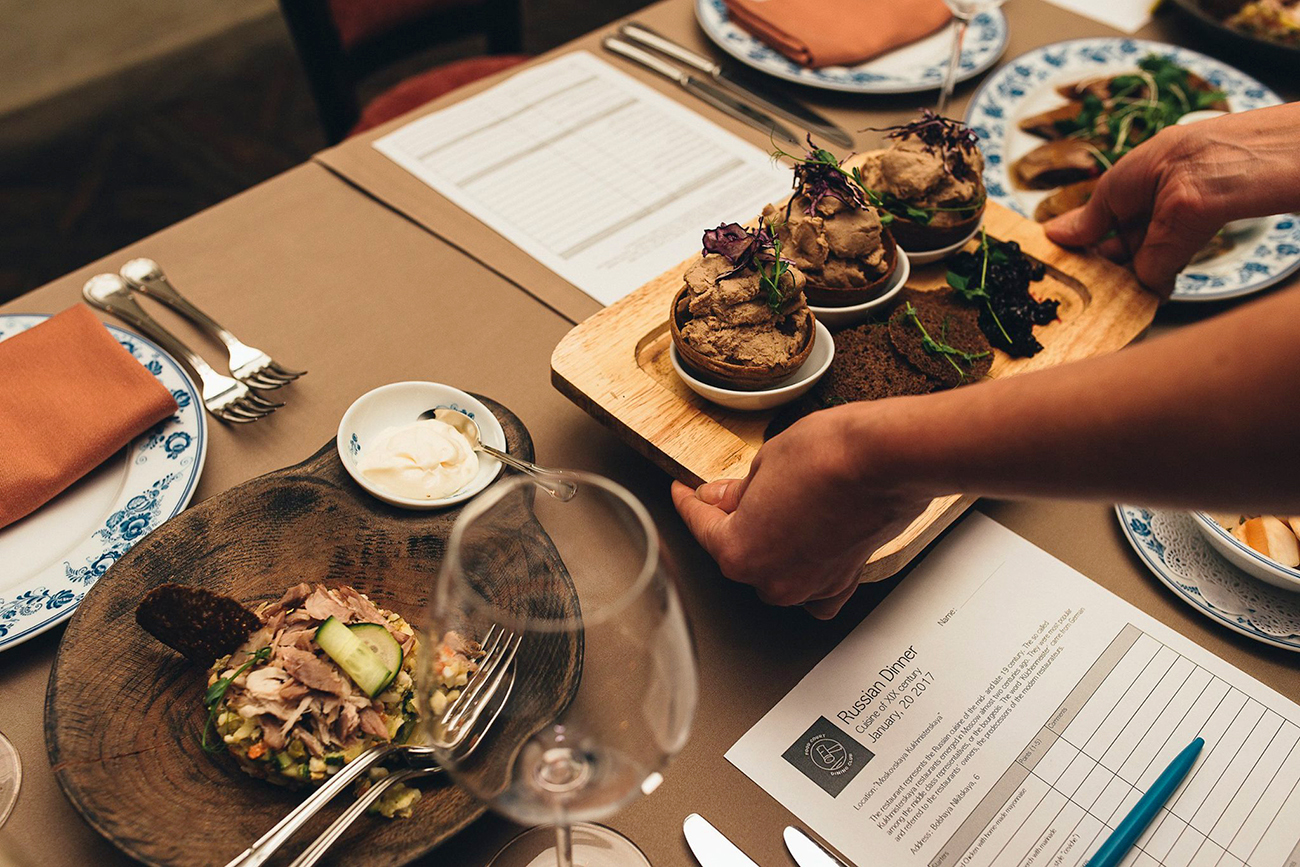 Photo courtesy of Food Court
This new club was established in February 2016 by Xenia Mershina and Maria Lipikhina. Both have experience with expats, namely a beauty salon and a junior football league for expats.
The most memorable events out of the more than 40 held by Food Court were a tasting session of Russian 19th century cuisine at the Moskovskaya Kukhmisterskaya restaurant, a tour of Moscow's Tretyakovskaya Gallery with a dinner afterwards, a 'casino-style' wine tasting at the Wine Bazaar on Nikitskaya Street, a dolma cooking course at Gayane's Armenian restaurant, and the cooking of Russian food while wearing kokoshniks at the Marusya culinary studio.
While the original plan was for guests to study fairly obscure cuisine each time, they eventually realized that their clients found almost any cuisine or dinner idea interesting.
"Moscow has its share of people moving here who simply don't know how to make friends. Our club already has a core group, and people know for sure there's a place where they can spend a weekend in pleasant company, mingle and taste something new and delicious,'' said Mershina.
Future projects include a Russo-French dinner at the restaurant, Odoyevsky, and a tasting of Peruvian ceviche at Lima. In the near future, the two businesswomen plan culinary tourism to other regions, for example, a tour in October of Black Sea coast wineries with tasting sessions.
If using any of Russia Beyond's content, partly or in full, always provide an active hyperlink to the original material.