Russian Post will be the first to make deliveries by drone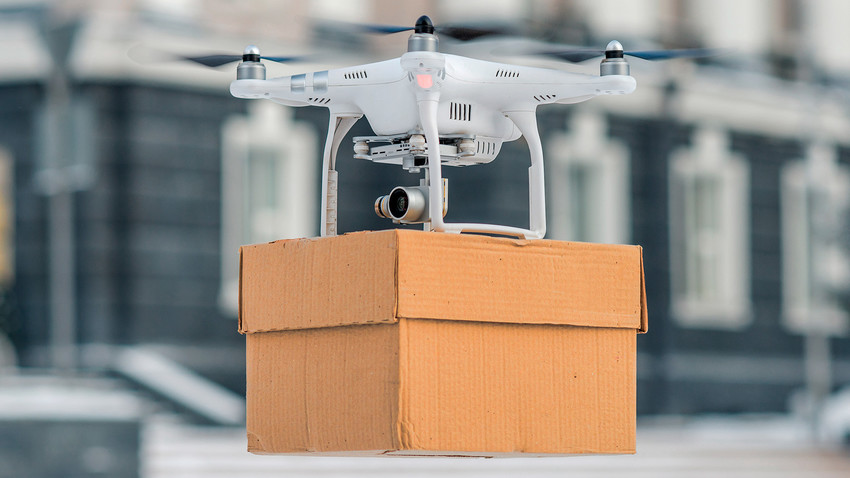 Russian Post is planning to deliver goods, weighing from 50 to 300 kilograms (110 to 661 lb), to the country's remote areas.
Legion Media
Plans by Amazon and Google for delivery by air are slowly materializing as local governments in the U.S. reluctantly allow drone tests over crowded areas, at night, and out of sight of operators. Meanwhile, Russia's postal service is racing ahead and will soon start delivering parcels in remote areas and in severe conditions.
A pilot project for delivery by drone takes off in the first half of 2018 in Yakutia, which has severe winter conditions, with temperatures dropping to as low as -50C (-58F).

Nikolai Podguzov, general director of Russian Post, confirmed that his company is planning to deliver goods, weighing from 50 to 300 kilograms (110 to 661 lb), to the country's remote areas.

In November, Russian Post, together with drone producer SKYF, will start testing the delivery of parcels by drones.

"This is a big challenge," said Dmitry Arseniev, SKYF co-founder. "This is our first experience in a harsh environment." The cost of using drones in some areas, however, can even be lower than traditional transport, added Arseniev.

SKYF recently unveiled a drone, which the media has nicknamed, "the hulk of the quadcopter world." It carries a payload of around 181 kilos (almost 400 lb), and flies for up to eight hours. This vertical take-off and landing drone can also help in emergency situations with food and medicine delivery.
Designed by Russian engineers, the drone also has advanced aerodynamics, allowing to separate the functions of lifting and control screws. Thanks to this, SKYF can use the energy of its internal combustion engine more efficiently, without the expensive electric circuitry of the serial hybrid.
Legal restrictions on drone delivery, however, remain an obstacle. In 2014, a fast food chain Dodo Pizza in Syktyvkar, capital of Russia's Komi Republic, became the first company in the country to deliver pizza by drone.
The company had been hoping to save money on salaries and transportation costs, as well as to cut delivery times, but authorities hit Dodo with a $1,500 fine for violating airspace regulations. Soon after, the company decided to stop end drone deliveries.
If using any of Russia Beyond's content, partly or in full, always provide an active hyperlink to the original material.