Bionic eye helps Russian woman see husband for the first time in 13 years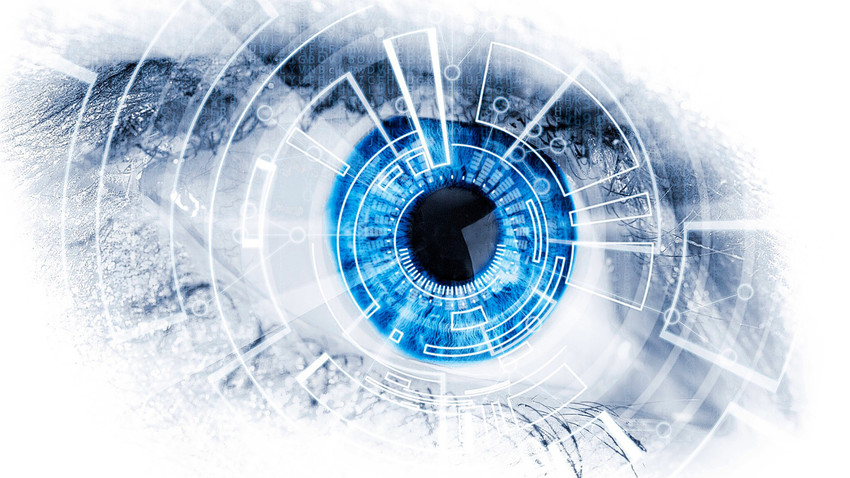 Almost 14 years later a chip implanted in her eyes gives the 50-year-old woman the chance to have her vision partially restored.
Pixabay
At a cost of $140,000, the surgery is only the second such operation performed in Russia.
On Dec. 21, a totally blind woman from Chelyabinsk was able to see her husband for the first time in 13 years. Visually impaired in childhood, Antonina Zakharchenko completely lost her sight in 2004 at the age of 37. Now, almost 14 years later a chip implanted in her eyes gives the 50-year-old woman the chance to have her vision partially restored.
Bionic eye
The high-tech bionic eye consists of an electronic implant, glasses equipped with a camera, and a separate part where the image received from the camera is processed. The camera catches the image and sends it to a chip implanted in the patient's eye, which is then converted into an image receivable by the brain.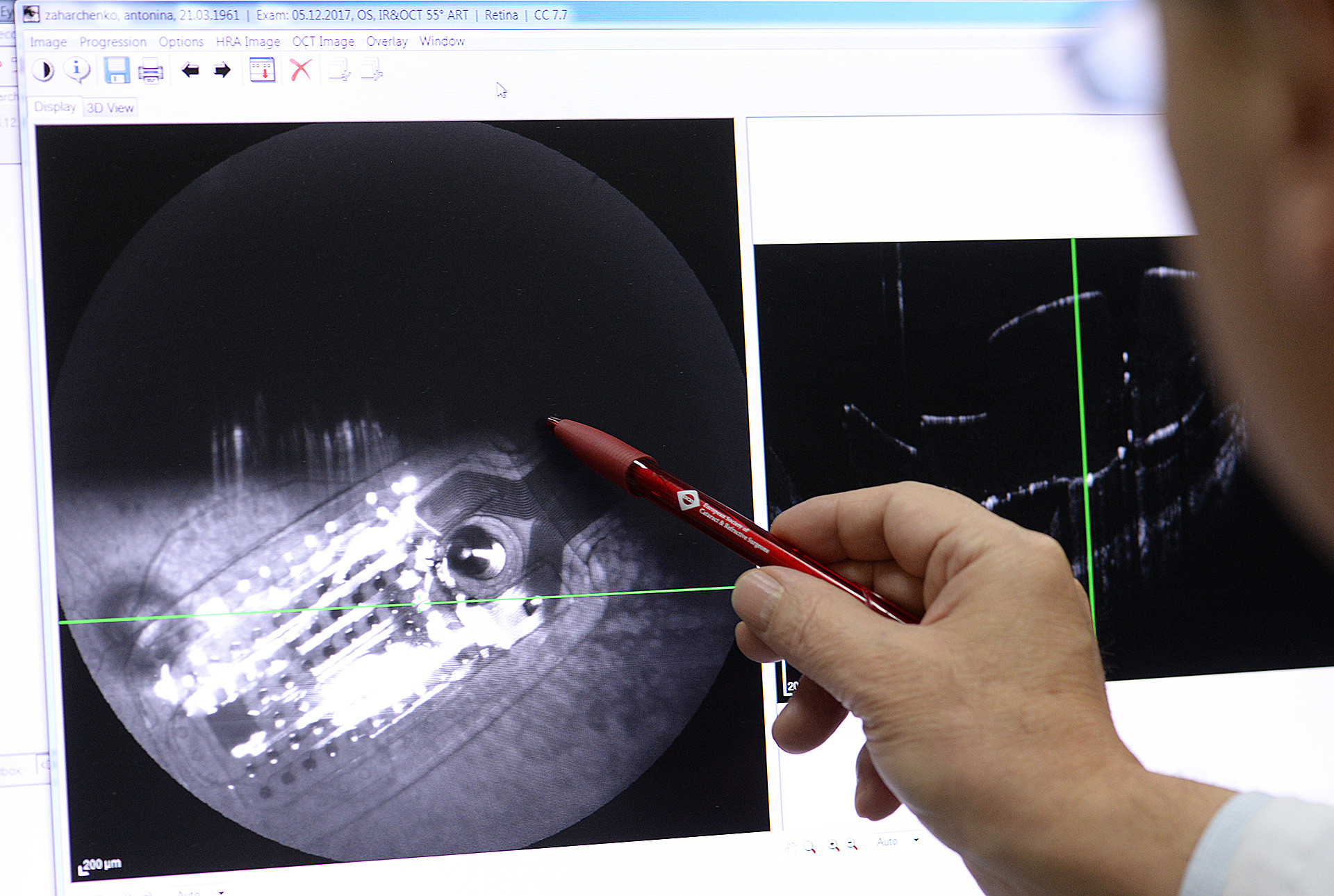 There are at least 10 versions of this technology, collectively called a visual prosthesis, and the one successfully implanted in Russia is only one possible option.
"This is an American technology developed over the past 10 years," said (in Russian) Khristo Takhchidi, an eye surgeon and director of the medical center where the surgery was performed.
"[A bionic eye] unites electronics and biology, and this system is currently undergoing clinical testing. So far, only a few dozen surgeries have been performed worldwide," said (in Russian) the surgeon.
In Russia, this surgery is only the second of two experimental operations where bionic eye technology has been successfully applied. The country's first bionic eye surgery was in August 2017, performed by the same team of surgeons led by Takhchidi. This was a major turning point in Russian bionic eye technology.
$140,000, and your vision restored
Both patients, however, will never see the world as if their vision had been completely restored. "This surgery is only the first stage in understanding how the visual [prosthesis] works," said Takhchidi.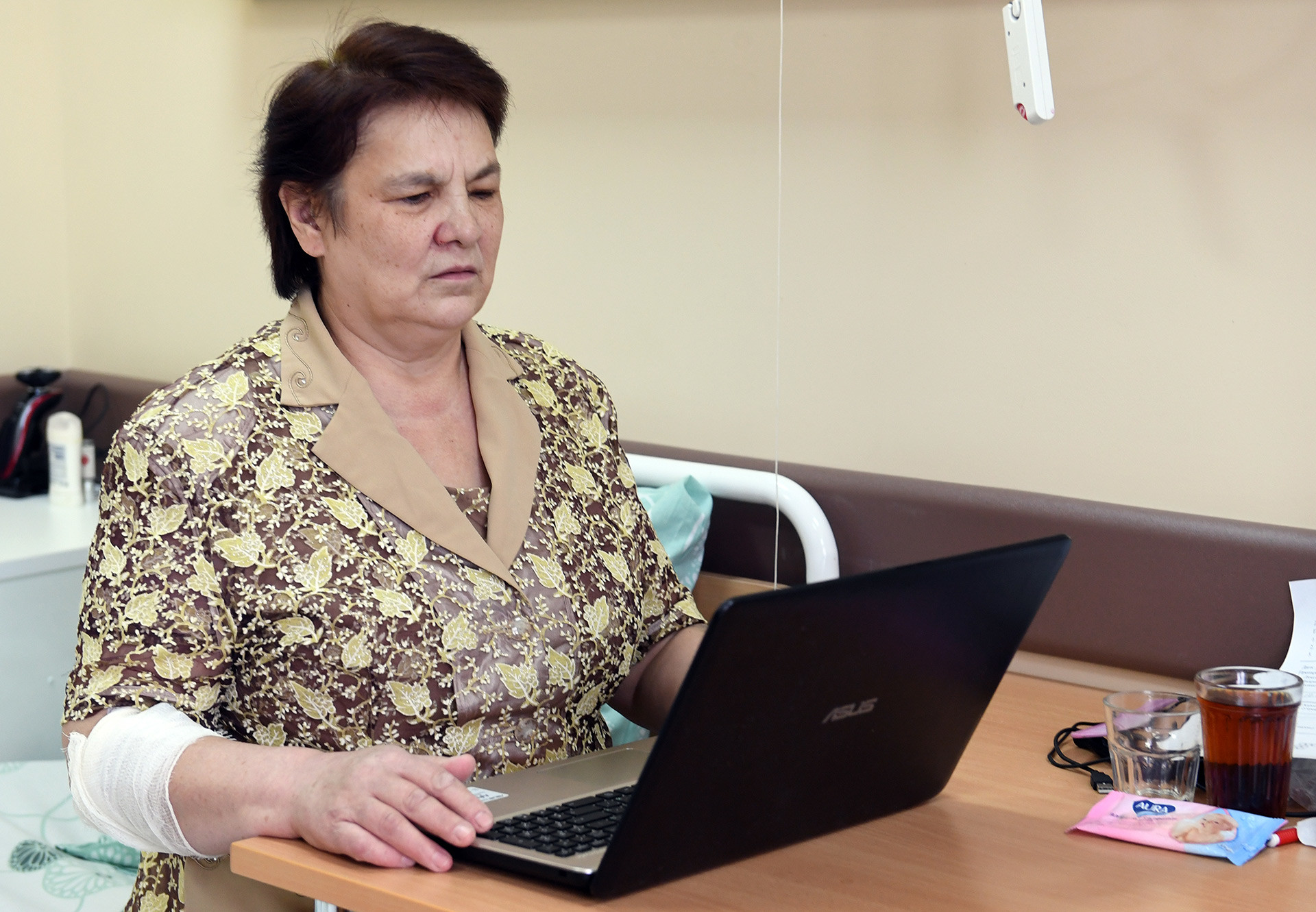 Antonina Zakharchenko, a patient of the Russian Otolaryngology research and clinical center, is seen here after a retinal implant operation.
Sergey Pyatakov/Sputnik
"During the operation the chip is implanted in the macula, a central area of the retina, and the patient is able to see a pixel image. Unlike the multi-pixel image, however, a patient will see a light pattern that's far less vivid. Rather, it's a system of light codes that he, with our help, will need to develop and learn to live with in this new world," said (in Russian) the surgeon.
Still, the delight of seeing one's husband and daughter for the first time in years was something that the two pioneers could hardly expect. The price of this surgery is estimated (in Russian) to be about $140,000, and very few patients suffering sight loss can afford the innovative treatment.
The two successful operations were financed by a number of charities, medical institutions and commercial foundations. After the first successful implantation, deputy health minister Tatyana Yakovleva promised (in Russian) to consider this type of surgery for the list of highly technological surgeries that are fully financed by the state.
Since it's not yet on that list, nearly 50,000 Russians who have lost their sight must keep waiting for the chance to restore vision and see their loved ones again.
Wonder if it is worth going to Russia for eye treatment? Click here.
If using any of Russia Beyond's content, partly or in full, always provide an active hyperlink to the original material.