Neighbors on blockchain: a new service connects Muscovites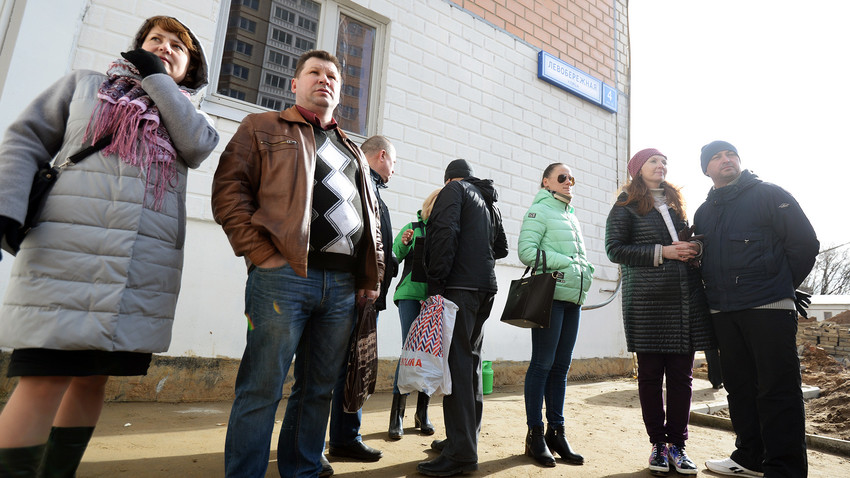 New residents by a house on Levoberezhnaya Street in Moscow
Alexey Filippov/Sputnik
Residents of Russia's capital can now vote on various housing management issues via blockchain.
The Moscow City Government has launched a digital communication service that enables online meetings and polls between neighbors via blockchain. The service, "Digital Home," operates via the e-voting platform, Active Citizen. The aim of the project is to develop stronger local communities in the city.
According to city regulations, every residential builidng in Moscow is managed by a group of neighbors. From time to time, they have face-to-face meetings to decide whether to install driveway access gates in the yard, to replace the entrance door, to hire a new doorkeeper or to choose a new management company.
The city government estimates that between 5,000 to 7,000 such meetings happen annually, but life in global capitals is changing too fast, and not everybody can physically attend these meetings.
"We believe it's essential to build a convenient environment to allow neighbors to influence the neighborhood they are living in," said Andrey Belozerov, Strategy and Innovation Advisor to CIO of Moscow. "The pace of life in megapolises imposes its own conditions, and it is rather difficult to find a suitable time for everyone and to schedule a meeting between neighbors offline. Digital Home is a user-friendly tool to allow neighbors to create the eco-system that they want to live in."
Each question for discussion, and any vote, is now moved to an e-voting system powered by blockchain that is easily accessible from laptops or mobile apps. The online meetings are available for various groups of people: owners of apartments, registered neighbors, management organizations, homeowner associations and the Capital Repair Fund. Information about current surveys and meetings is available via apps, e-mails or SMS.
According to the city government, residents are mostly engaged when the poll is targeted either by their social group, district or their occupation. For instance, the geo-targeted poll, "How will my district be redeveloped?", engaged 76 percent of users; while a professionally targeted poll, "Best ideas to improve my clinic," attracted 65 percent of users.

Since its launch in 2014, the Active Citizen e-voting platform has gathered more than 2 million users and 93 million opinions. In total, there have been 3,510 polls. Recently, Active Citizen launched blockchain in order to increase transparency. Through blockchain, every vote in Active Citizen will be a smart contract that is publicly viewable and fully transparent.
While Active Citizen is not used for political elections, residents can vote on public transportation routes, speed limits in the city center, the expansion of bike lanes and pedestrian zones, as well as master dance classes and music bands in city parks.
If using any of Russia Beyond's content, partly or in full, always provide an active hyperlink to the original material.