Yandex's neural networks enhance Soviet-era war movies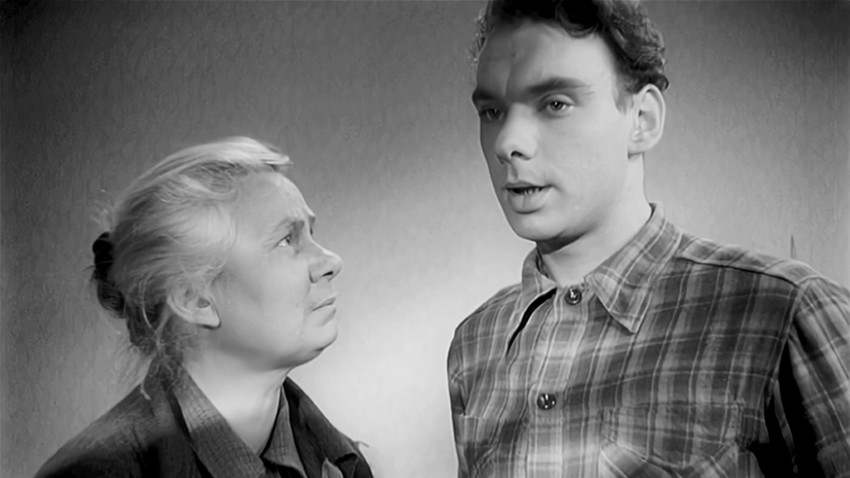 Russian tech giant Yandex uses new technology to revitalize films about World War II, but not everyone is happy.
On May 9, Russians commemorated one of the most important dates in their history, Victory Day, which marks the surrender of Nazi Germany in 1945. Millions of people marched the streets with portraits of relatives who fought in World War II, and at home they watched emotional Soviet-era movies.
"Victory Day is a time to watch old films about the war, but the quality is far away from desired," Yandex said in a statement. "We've been wondering if it was possible to correct this situation, and decided to conduct an experiment: we took a few films and applied a technology that increases the resolution of images with the help of neural networks."
Yandex applied its SuperResolution technology, which improves image resolution, to seven of the most popular Soviet films about the war.
One of those chosen was "The Cranes are Flying" (1957), which was the only Soviet film ever to win the Palme d'Or at the 1958 Cannes Film Festival.
The other films were "The Rainbow," by Mark Donkey (1943); "My Dear Man," by Joseph Kheifits (1958); "The Fate of a Man," by Sergei Bondarchuk (1959); "Ivan's Childhood," by Andrei Tarkovsky (1962); "Father of the Soldier," by Rezo Chkheidze (1964); and "Tango of Our Childhood," by Albert Mkrtchyan (1985).
Neural network technology increased the video resolution, and now the image is visually sharper. The difference between the versions before and after processing is especially noticeable if you look at the details.
The technology allows for the study of characters' facial expressions on wide shots and to examine the texture of clothes, as well as much more. Neural networks can help to correct some defects; for example, remove excessive light from faces and make objects in the shade more visible.
In general, Russian audiences love the new resolution, but some prefer everything left the way it was. "It's great that they didn't color the movies; that's more harmful than useful, but the neural network did a fine job," wrote a Soviet movie fan on a cinema forum.
"'Father of the Soldier' is one of my favorite films. If it's possible to improve the quality, why not do so if the image's emotional content is not damaged," another noted.
The new technology, however, also sparked criticism. "I consider these films almost as documentary. They look natural in their original quality," a user wrote. "Why change that? It's the same as coloring newsreels from the front. While it's possible to do so, is it really necessary?"
If using any of Russia Beyond's content, partly or in full, always provide an active hyperlink to the original material.