Pay with your face: You can buy pizza in Russia with a selfie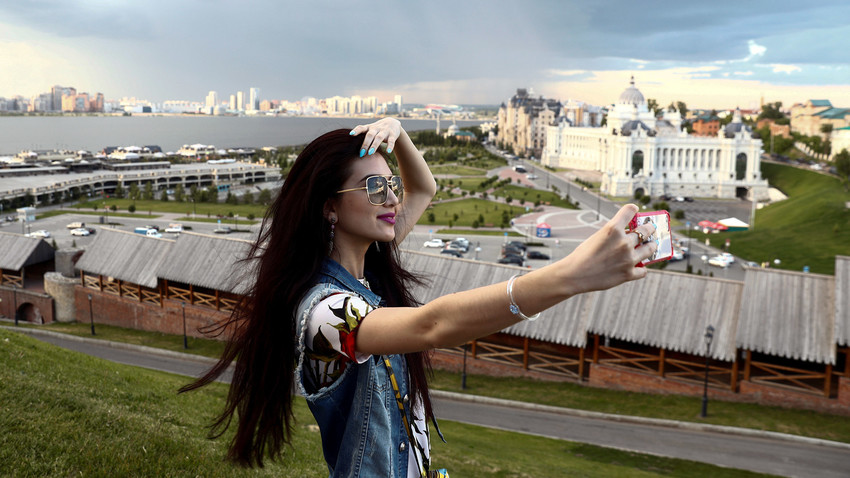 The new service, SelfieToPay, transforms your selfie into a payment tool. In June, the system will be introduced in Papa John's pizza stores, as well as 250 other restaurants in Moscow and St. Petersburg, with others to follow.
Every face is unique, and even identical twins don't have the same facial lines or features. A number of unique parameters can protect you from criminals and hackers. Most importantly, technology will be able to identify you on Saturday morning when even your own mother can hardly recognize you.
According to VisionLabs, the Russian startup that introduced SelfieToPay, neural networks can prove your identity even if you've got new eye bags or wrinkles after a long night clubbing. SelfieToPay has already been tested in two chains in Russia: Papa John's pizza and Coix coffee houses, and it will be officially operational in June.
To make a payment, a customer first downloads the SWiP app in the AppStore or GooglePlay, and then links a bank card and scans his/her face. One's biometrical data will be stored in the service database, and there'll be no need for gadgets or a wallet. You can leave both your iPhone and bank cards at home. All you have to do is look into the lens and let the camera read your face. To use this service, however, a restaurant or a food chain has to get a special camera and install the program.
"We started testing the system half a year ago: thousands of food bills were paid with facial data and the rate of accuracy reached 99.7 percent," said Alexander Khanin, CEO of VisionLabs. "Incidences when cameras aren't able to identify the client are rare, and happen only if a person looks in a different direction or if a restaurant is using an old camera."
VisionLabs also tested its new technology with the Moscow bank, PochtaBank, and the system was able to identify clients and provide their credit history.
International tech giants and startups have been developing facial recognition software, but its accuracy, as well as ethical issues, are a growing concern., Software developed by Amazon that matches images of faces from video and photos with those in a database has sparked a debate in the U.S.
Critics said the technology, known as Rekognition, might be used for unauthorized surveillance. A chapter of the American Civil Liberties Union (ACLU) obtained hundreds of pages of documents showing Amazon offered the software to law enforcement agencies across the country. In a report, the group called Amazon's facial recognition project a threat to civil liberties.
Rekognition is able to scan a massive database and quickly identify up to 100 people at once and track them in public places such as airports or even at protests.
Democratic lawmakers questioned the implications that facial recognition technology might have on communities of color.
"We are troubled by the profound negative unintended consequences this form of artificial intelligence could have for African-Americans, undocumented immigrants and protesters," Black Caucus Chairman, Representative Cedric Richmond, wrote in a letter to Amazon.
If using any of Russia Beyond's content, partly or in full, always provide an active hyperlink to the original material.