The Russian robots are coming: $56 million deal inked with the U.S.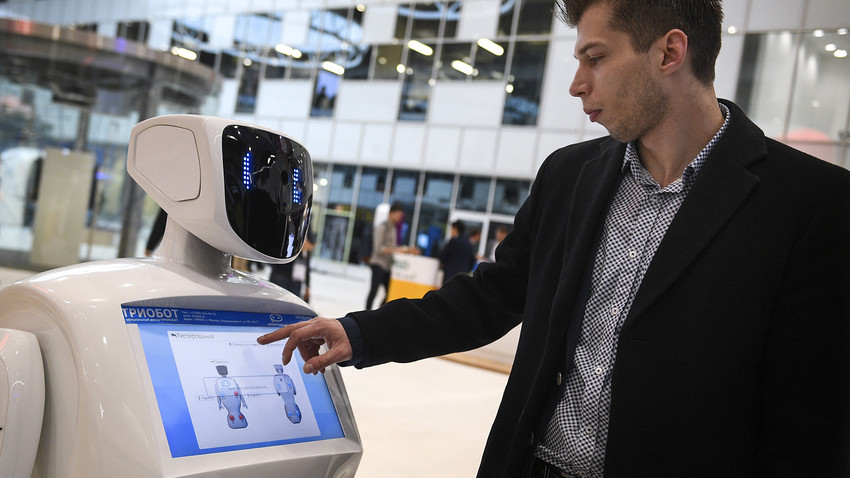 More than 2,800 AI-powered Russian promo robots will be supplied to the U.S. in the next five years. The deal is worth about $56 million. Inellitronix, a wholly-owned subsidiary of U.S. Lighting Group, paid $600,000 for exclusive distribution rights.
Promobot, a Russian startup from the city of Perm near the Ural Mountains, designed its service robots to work in crowded spaces. According to the company, the machine can move autonomously, helping people with navigation. The robot is able to interact and respond to questions.
Since its founding in 2014, Promobot has sold only 320 robots, mostly in Russia. The startup is famous for PR stunts, such as multiple bizarre incidents that involve the company's "self-teaching robot," including two escape attempts from the lab that most media sources believed to be fake.
According to the founders, one of the researchers in Perm left the facility without properly closing the door behind him, and an AI-powered Promobot IR77 fled, traveling about 150 feet (45 meters) before its battery ran out. It was allegedly stuck on a street for almost 40 minutes.
Other footage showed a self-teaching robot stopping shelves from falling on a little girl after she tried to climb on them. Oleg Krivokurtsev, the startup founder, claimed Promobot made the maneuver by itself, but it's very unlikely anyone believes him.
Still, one thing is for sure: You might soon have a chance to talk to a Russian robot in Home Depot or Walmart. Promobot signed a deal with Intellitronix, the publicly-traded manufacturer of LED lighting, LED gauges and panels.
The company's representative confirmed to Russia Beyond that it received the exclusive rights to market their customer service robot in the United States.
"Our customers include Home Depot, Walmart, O'Reily Autoparts and others," said the Intellitronix representative. "We are currently preparing presentations to our dealer network and are very excited about the potential of this market."
In the deal, which is worth about $56 million, Promobot will supply robots to the U.S. during the next five years. Starting from 2018, the company is planning to deliver around 75 robots per month, and it plans to increase the number to 100 robots per month in 2022.
"Our engineering staff have been testing the capability and functionality of Promobot upon receiving our first robot order," said Intellitronix CEO, Paul Spivak in a statement. "Promobot impressed our engineers in quality and interactive intelligence in a learning environment."
According to Statista, the global market for robots is forecasted to grow from $39.3 billion in 2017 to $498.6 billion in 2025.
If using any of Russia Beyond's content, partly or in full, always provide an active hyperlink to the original material.