Around the world in 150 hours fueled by solar energy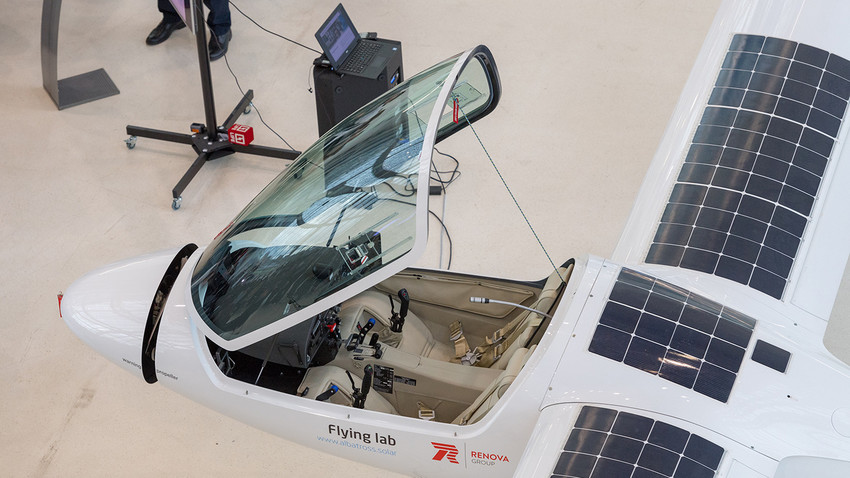 To develop a new solar plane, Russian researchers launched a flying lab of photovoltaics, a method converting solar energy into electrical energy.
sk.ru
Fearless explorer Fyodor Konyukhov, who recently circled the Earth in a balloon, has a new adventure. He is planning to fly around the world on a solar aircraft created by Russian developers.
A new project, called Albatross, aims to create an aircraft that will make the first non-stop flight around the Earth on solar energy. While scheduled for 2020, researchers must first gather much more data before the project takes off.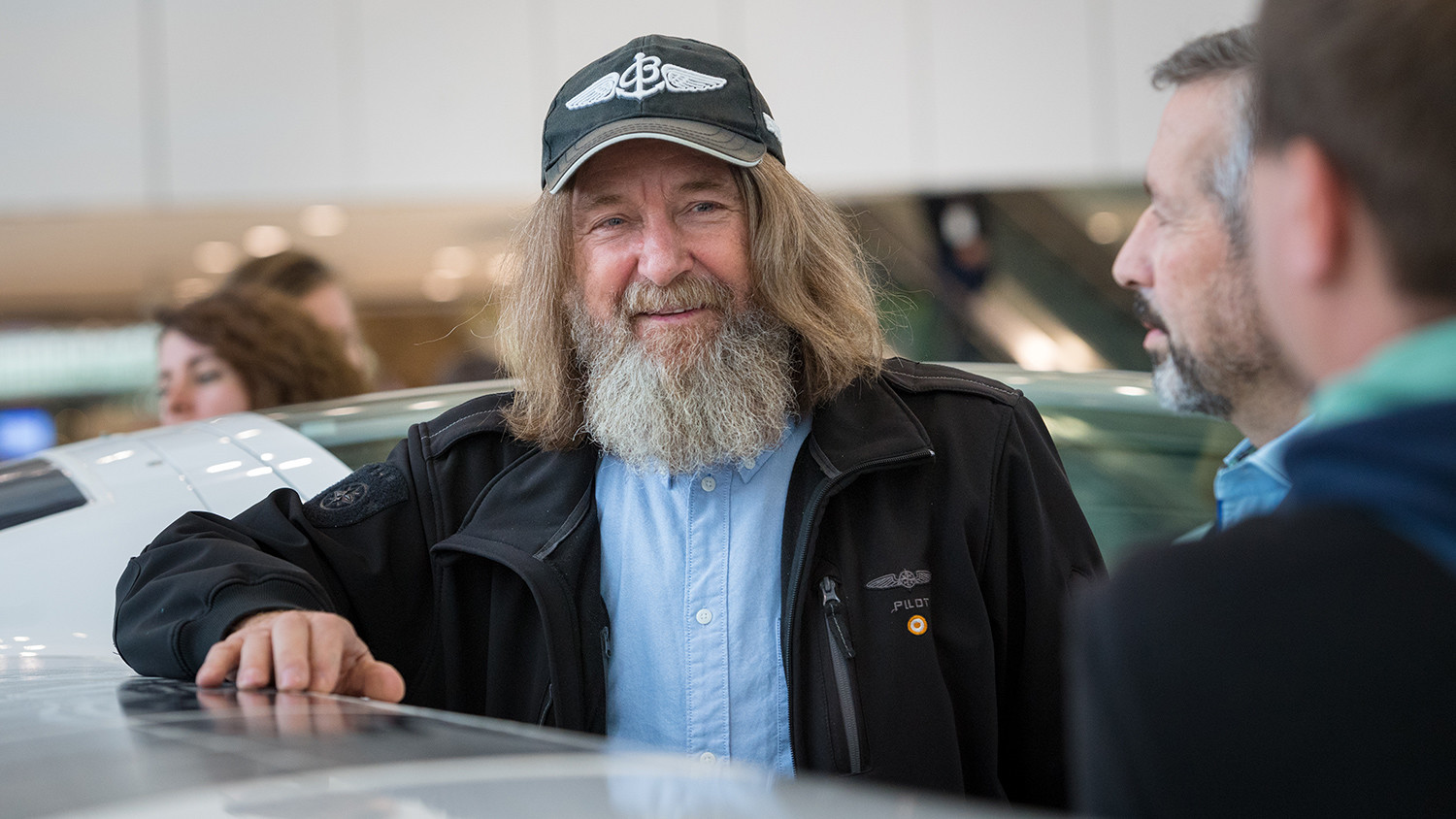 As a part of the project, developers launched a flying lab of photovoltaics, a method converting solar energy into electrical energy. It is equipped with the unique flexible solar modules that are produced by the Moscow-based company, TEEMP.

"These solar modules have an efficiency of more than 22 percent, and are capable of capturing both direct and reflected sunlight," said Sergey Kurilov, TEEMP's general director.
Flexible solar modules are installed on the wing's upper and lower surfaces, as well as on the lids of the chassis and the upper part of the fuselage. An electrical heater allows to maintain a comfortable temperature inside the aircraft during long flights at high altitudes.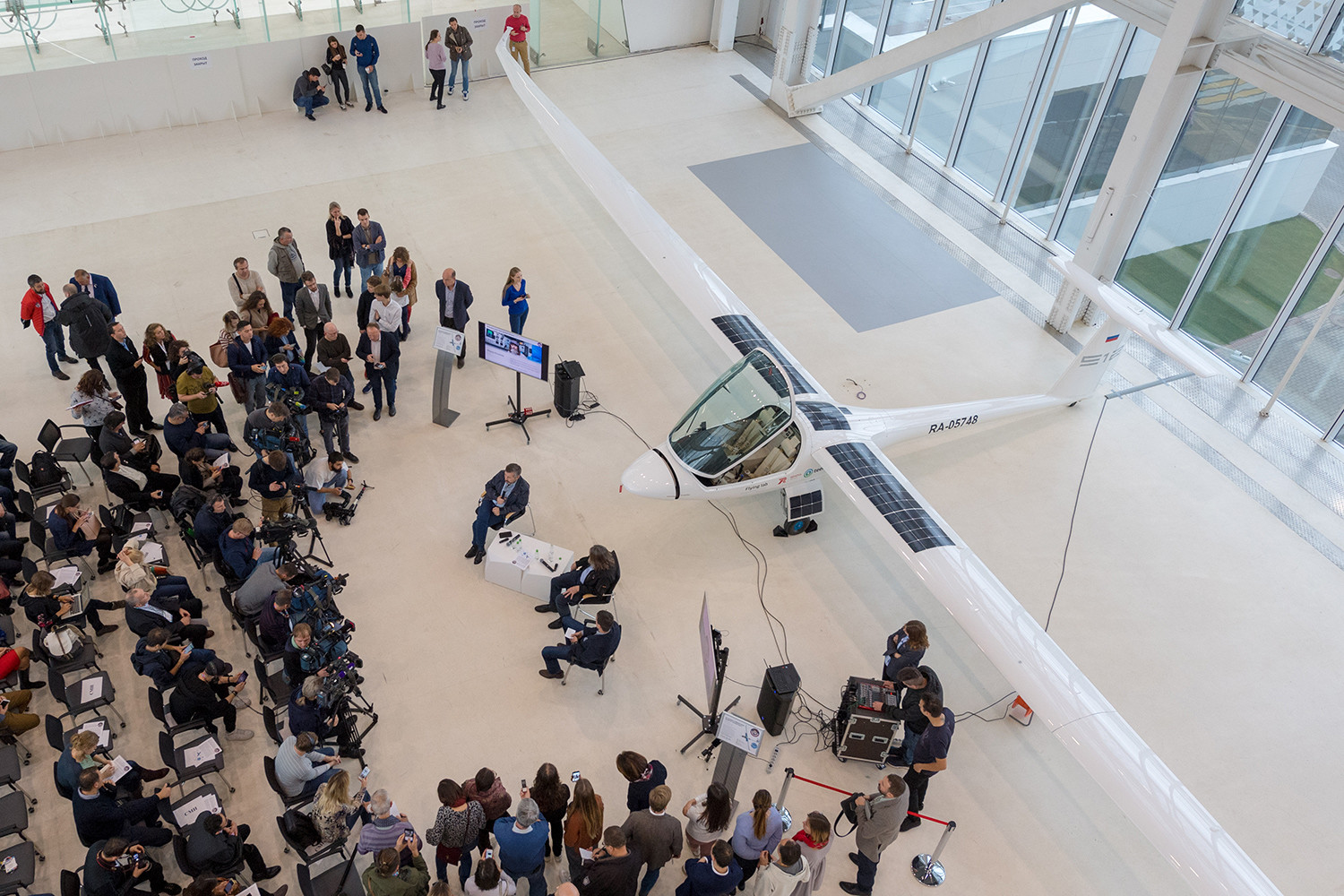 sk.ru
The photovoltaic lab was presented at the end of October in Skolkovo, Russia's largest tech hub, located in Moscow.
A whole array of new technological solutions will be necessary to make the first round-the-world flight a reality, said Mikhail Lifshits, head of the Albatross project, adding that the photovoltaic lab is the most important stage in the process.

"We do not know yet how much [solar] energy the aircraft will be able to capture in different latitudes and at different times of the day," he said, adding that developers need better calculations to design the plane.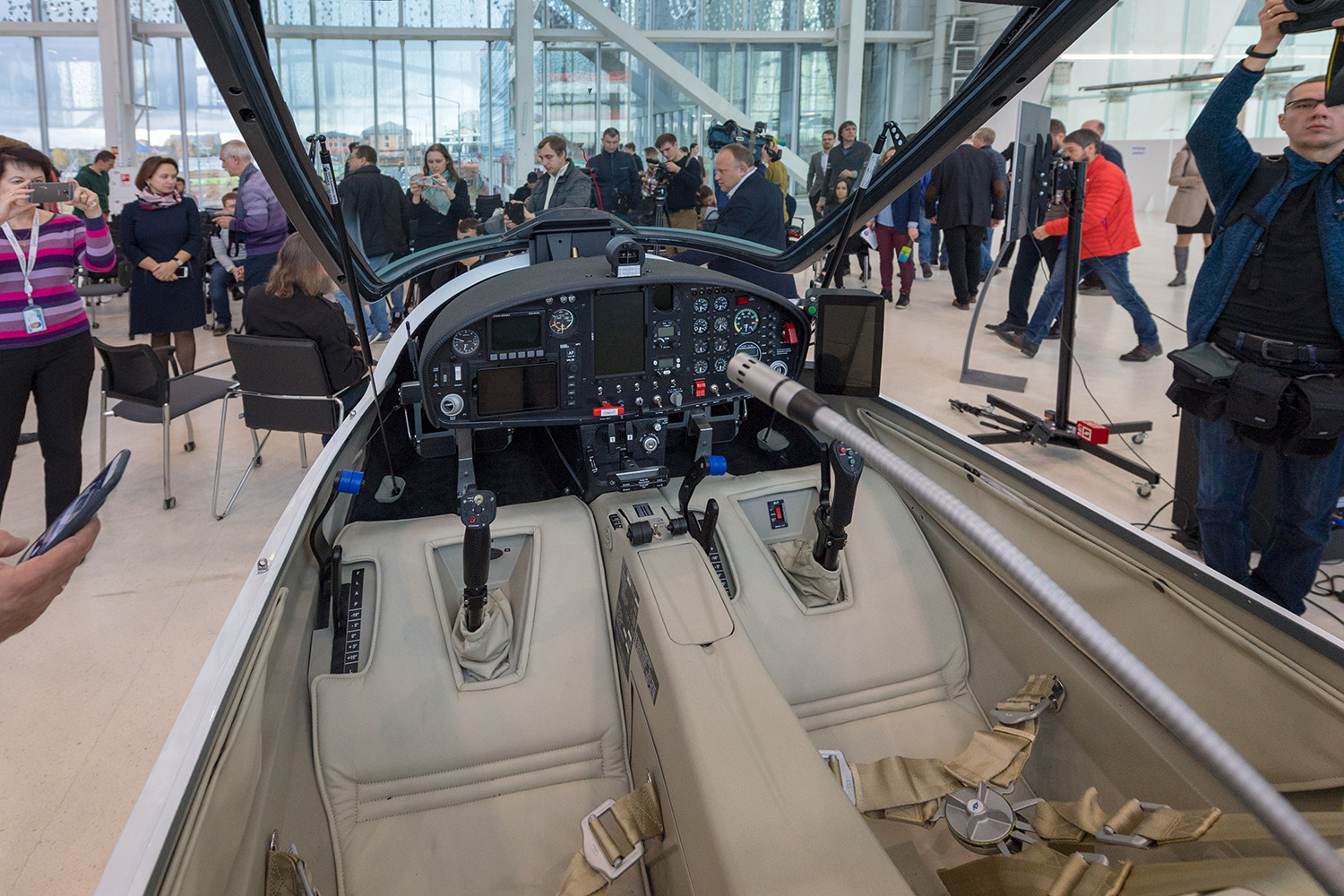 sk.ru
The round-the-world flight will take place at an altitude of 12-14 kilometers (around 7-8 miles), with an average speed of 210 km/h (130 mph). The plane is expected to cover 35,000 kilometers (almost 21,748 miles) in 150 hours, flying over Australia, New Zealand, Chile, Argentina, Brazil and South Africa.
An estimated 80 percent of the flight will take place over the waters of the Pacific, Atlantic and Indian oceans.
If using any of Russia Beyond's content, partly or in full, always provide an active hyperlink to the original material.