Why did cars made in the Russian Empire fail to conquer the world?
The Russian Empire could hardly be called a leader in the automobile industry during the early 20th century: while Russia produced 100 vehicles a year, Europeans and Americans churned out the same amount daily. However, some Russian car models won major European rallies and were the first to conquer Vesuvius.
The first Russian car, the Yakovlev-Freze, was introduced in 1896. Weighing 300 kg, it's top speed was 21 km/h but it could drive for almost 10 hours on a full tank.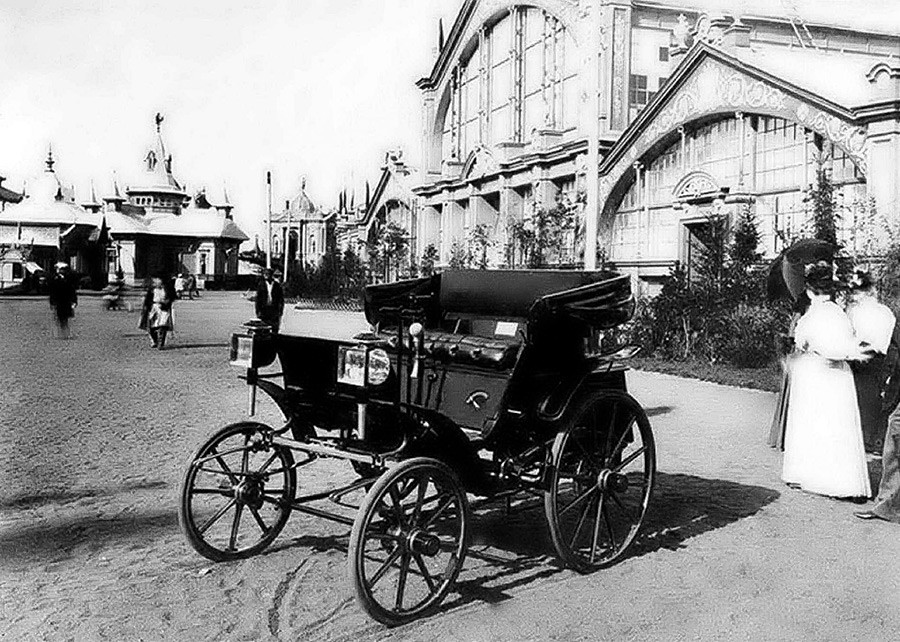 In 1899 Russia witnessed its first electric car. Developed by Ippolit Romanov, it was reminiscent of the old English horse-drawn hansom cabs and could carry up to 17 passengers. One battery could last 65 km but the project wasn't developed further.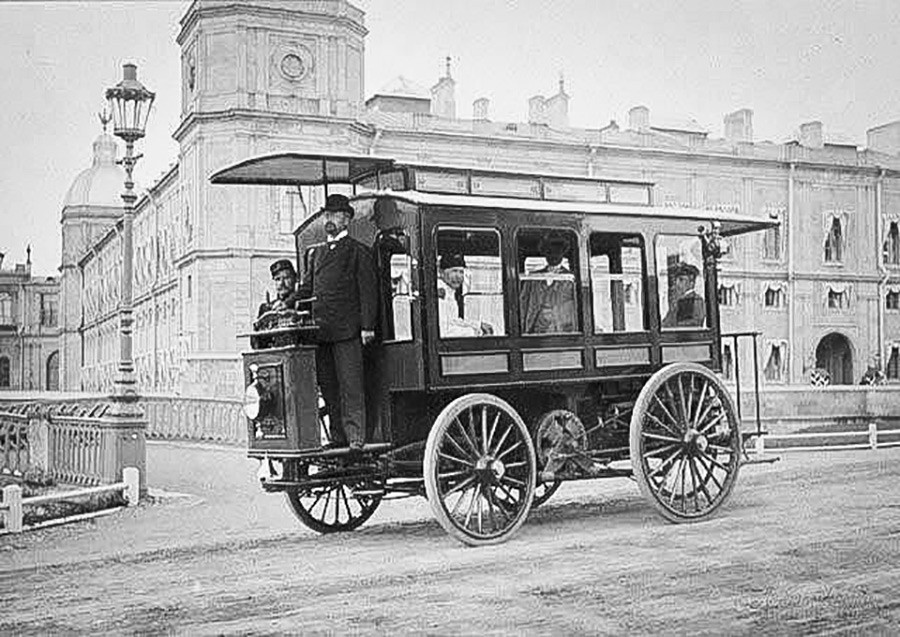 Public domain
Steam-powered cars were a thing in Russia during the early 20th century. Several prototypes based on the American Stanley steam cars were designed by the Dux factory but in 1910 the factory turned its attention to producing aircraft instead.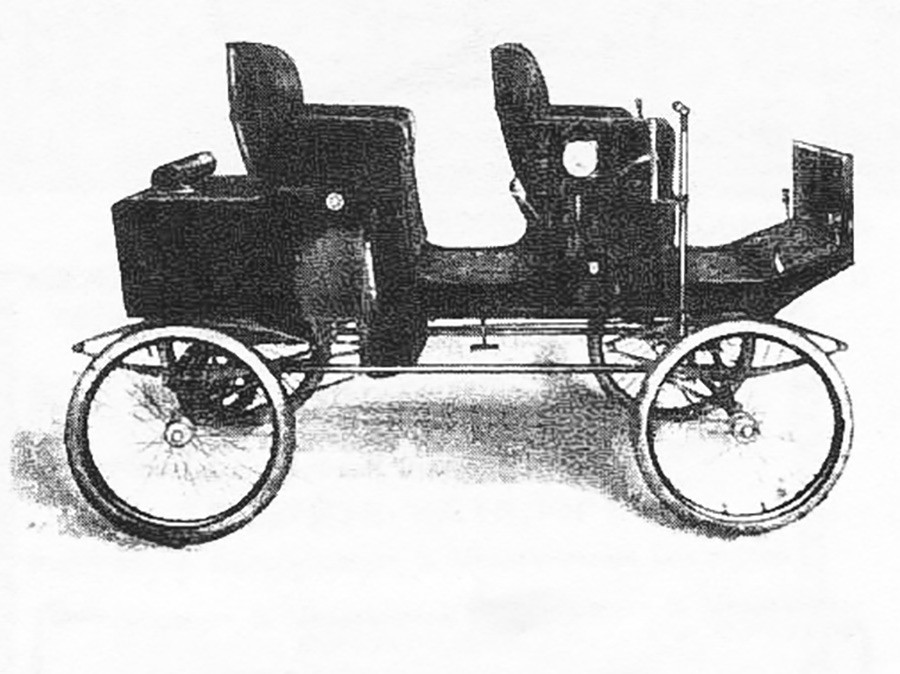 Public domain
Designer Ivan Puzyrev dreamed of creating a uniquely Russian car that wasn't influenced by European models, and despite his Puzyrev 28/35 car being based on an American vehicle, most of its components were Russian, which was unusual for the time. However, it was so expensive that it failed to make a splash in the auto industry.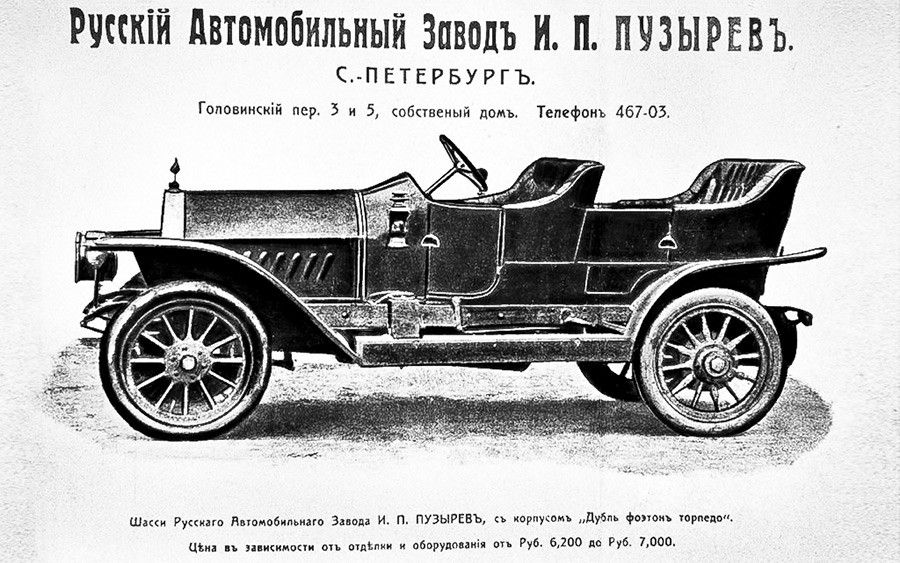 Public domain
Based in Riga, the Russo-Balt car manufacturer was a pioneer in pre-revolutionary Russia. Its first model, the C-24-30, became its most produced with over 347 vehicles made.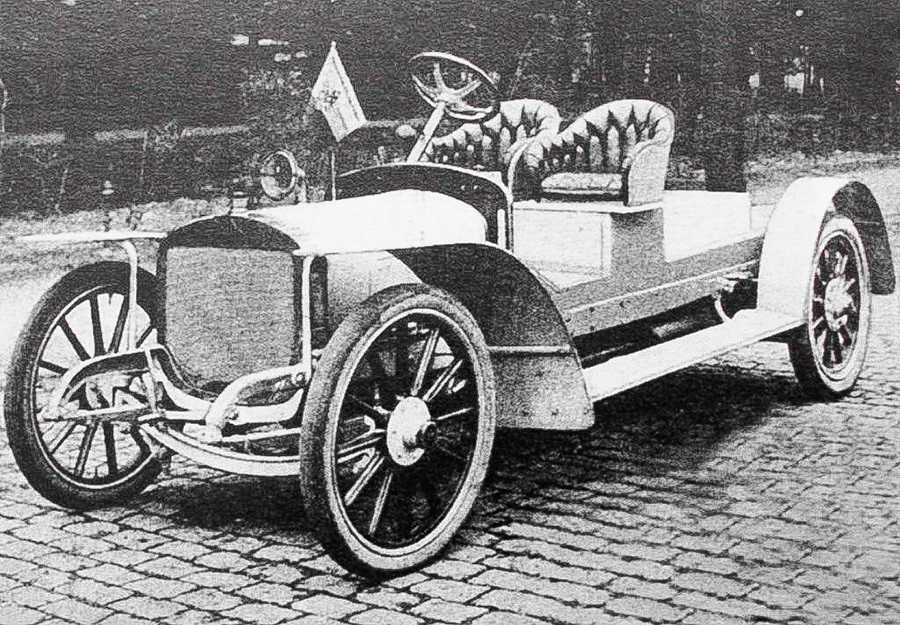 Public domain
Russo-Balt cars were very popular among the Romanov royal family and high-ranking officials. It's known that ex-Prime Minister Sergey Vitte, Prince Boris Golitsyn, and Grand Duchess Maria Nikolaevna had their own Russo Balt vehicles.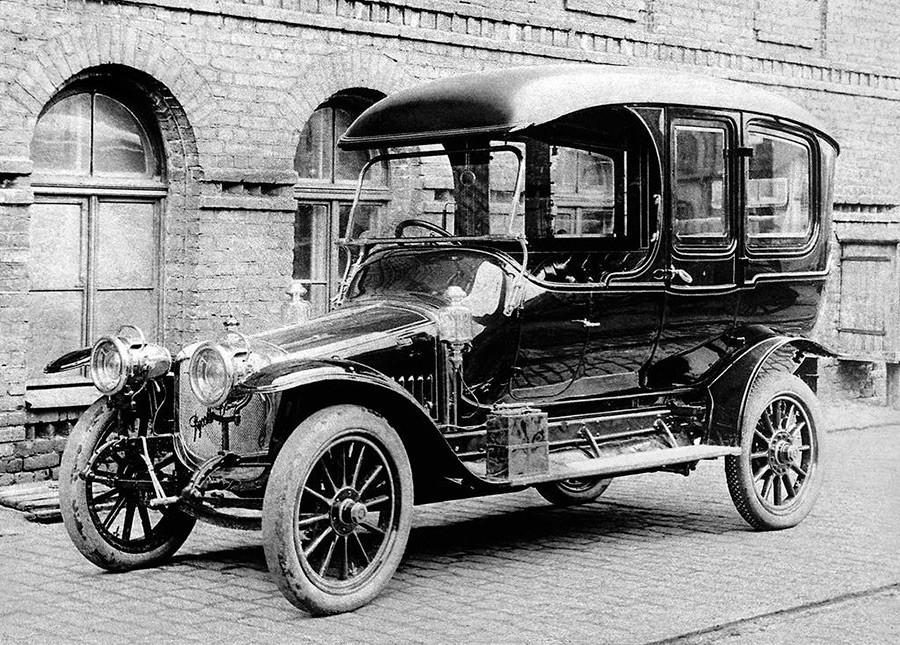 Public domain
The most devoted fan was Grand Duke Konstantin Konstantinovich, who purchased three Russo-Balt cars. Nicholas II, however, preferred the French-made Delaunay-Belleville.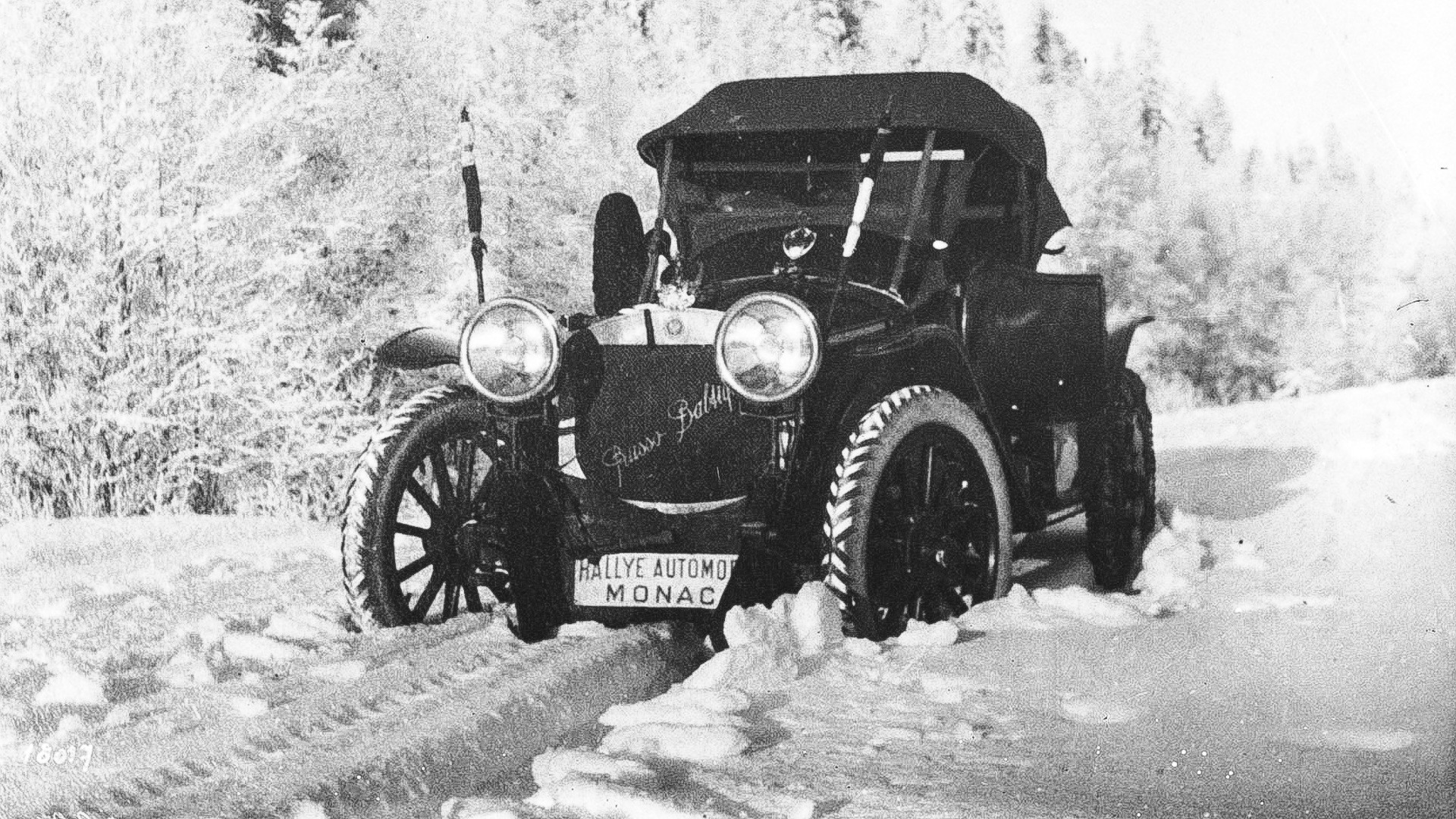 Bibliothèque Nationale de France
The S-24 model was the most expensive model in the Russo-Balt family. The Russian army's general staff used them during World War One, and they were often turned into limousines and race cars.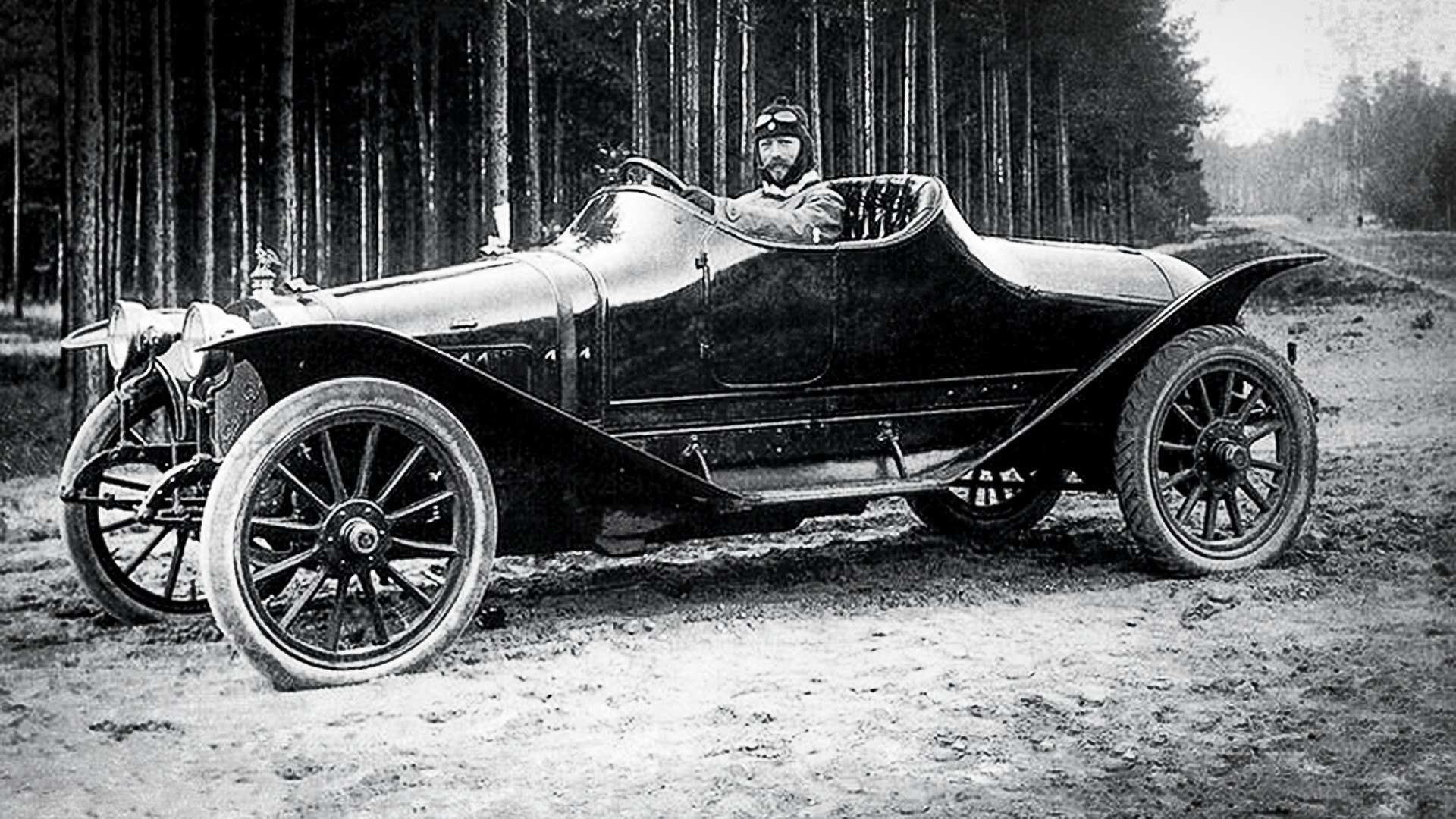 Public domain
Russo-Balt cars were widely recognized abroad. They often won international rallies, such as the St-Petersburg-Monte Carlo route in 1912 and 1913, and were the first vehicles to reach the peak of Vesuvius in 1910 during the St.Petersburg-Naples-St.Petersburg rally.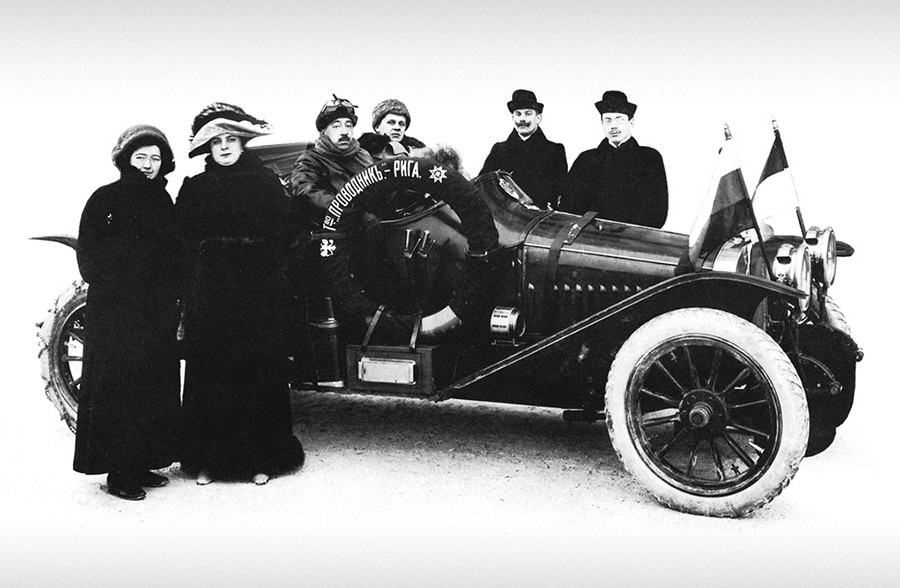 Public domain
In 1915, the factory was moved from Riga to Moscow and after the Bolshevik Revolution it was turned into a tank factory. The only remaining Russo Balt car (K-12-20) can be seen today at the Polytechnic Museum in Moscow.
Dolmatov/Sputnik
If using any of Russia Beyond's content, partly or in full, always provide an active hyperlink to the original material.