Russia is encourgaing women in tech, but does the country need to do more?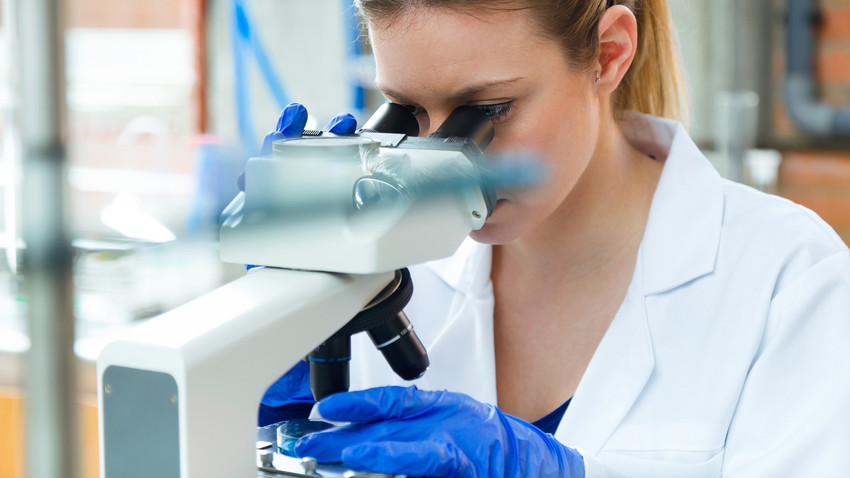 According to UNESCO, 29 percent of all researchers worldwide are female, compared with 41 percent in Russia. The data has sparked interest in the system of education and support for women in science. Are Russians themselves happy with how things are? Not so much.
Almost 57 percent of students in Russia are female, and 46 percent study science, reports Project 5-100, a government-run program to develop major Russian universities. However, the country is not there yet.

Women are still under represented in the Russian sciences, believe researchers at Moscow Higher School of Economics (HSE). For example, the natural sciences in Russia are a heavily male-dominated field: 147,604 males vs. 77,434 females.

In the Soviet Union, women were encouraged to enter scientific fields. Later, in 1991 and onwards, Russia saw a rise in the number of female scientists, but mostly in "traditional fields for women," such as clinical medicine, biology and biomedical research.

"Several of the specialties of psychology, as well as clinical medicine and biomedical research, are related to domains historically considered feminized," HSE researchers wrote.

Mathematics, however, was the other discipline that experienced a slight increase in female participation after 1991. HSE believes the reason for this is that in 1990's Russian male scientists began leaving the country, moving abroad, or choosing other, more profitable work.

"In a difficult economic situation, the Russian state could not support science anymore, and a large number of male scientists left Russia to continue their research abroad, which might explain part of this increase," the authors admit.

On the other hand, according to the study, the year 1991 saw a significant decline in female contribution in engineering and technology.

"Russian universities, are dedicated to combating women's underrepresentation in science and research, and giving female scientists the appreciation they deserve," the Project 5-100 program said in a statement.
If using any of Russia Beyond's content, partly or in full, always provide an active hyperlink to the original material.