Why are Arctic natives getting fatter?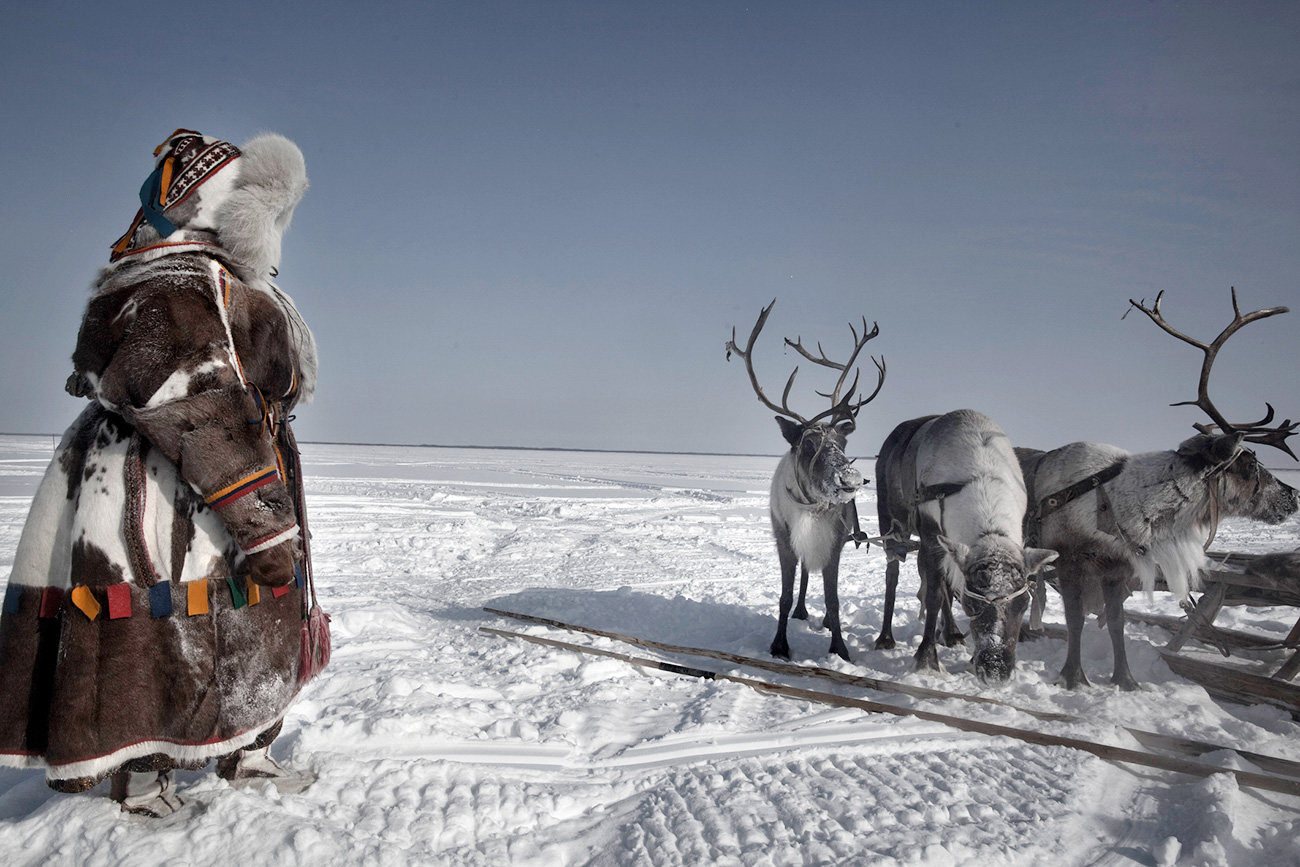 A Russian Nenet woman next to reindeers dueing spring celebrations near the vilage of Aksarka at the Yamal peninsula.
Getty Images
The consumption of people from Russia's North of extrinsically high-calorie products has resulted in many cases of obesity.
Carrying extra weight (rotundity) was never a problem among Russia's native northerners through the ages. However, in recent years doctors have expressed concern about how quickly the waistlines of people from Russia's northern regions have been expanding. The first clinical obesity case among Yamal's native people was recorded in 2017.
Scientists believe that this is related to the dramatic change in native people's diet and it mainly concerns those who have stopped leading nomadic lifestyles, and now live in villages.
"They are moving less than the nomads. People living in tents - especially men - walk dozens of kilometers each day. They have athletic builds and little fat, even though they can drink tea with sugar several times a day and drink one can of condensed milk a day (if they can afford it). They use a lot of energy," said Andrei Popov, director of the Medical Studies Sector at the Scientific Center for Arctic Studies, in an interview with Lenta.ru.
The scientist says that the nomadic people's diet and lifestyle helped them avoid obesity.
"Half of the diet of those who live in the tundra consists of raw meat and fish. When they slaughter a deer, they always drink its blood. Some of it is frozen and stored for the future. Then they consume it every day, like the multivitamins that we take."
The heart and alcohol
Besides obesity, cardiovascular and endocrine diseases have also been increasing among the people of the North, diseases that earlier did not exist at all, Lenta.ru quotes Popov.
Cancer cases are also growing due to the use of household chemicals and the natural increase of life expectancy, remarks the scientist.
Alcohol abuse among the people of the North is related to social problems and unemployment. Moreover, they have poor alcohol tolerance, causing scientists to recommend "limiting the supplies of distilled spirits to the Far North in favor of healthier drinks."
It's unknown whether the people of the North will heed the scientists' recommendations, but the latter are convinced that while natives of the North are occupied with their traditional livelihoods, nothing threatens their way of life in Russia.
From the Rospotrebnadzor State Monitoring Agency's report:
"The highest levels of obesity ever among the adult population aged 18 and over were established by the 2015 diagnosis: In the Nenets Autonomous District - 1,031.96 out of 100,000 adults; in the Altai Territory - 975.90 out of 100,000 adults; in the Penza Region - 678.08 out of 100,000 adults."
If using any of Russia Beyond's content, partly or in full, always provide an active hyperlink to the original material.