Having a bad hair day? This app can help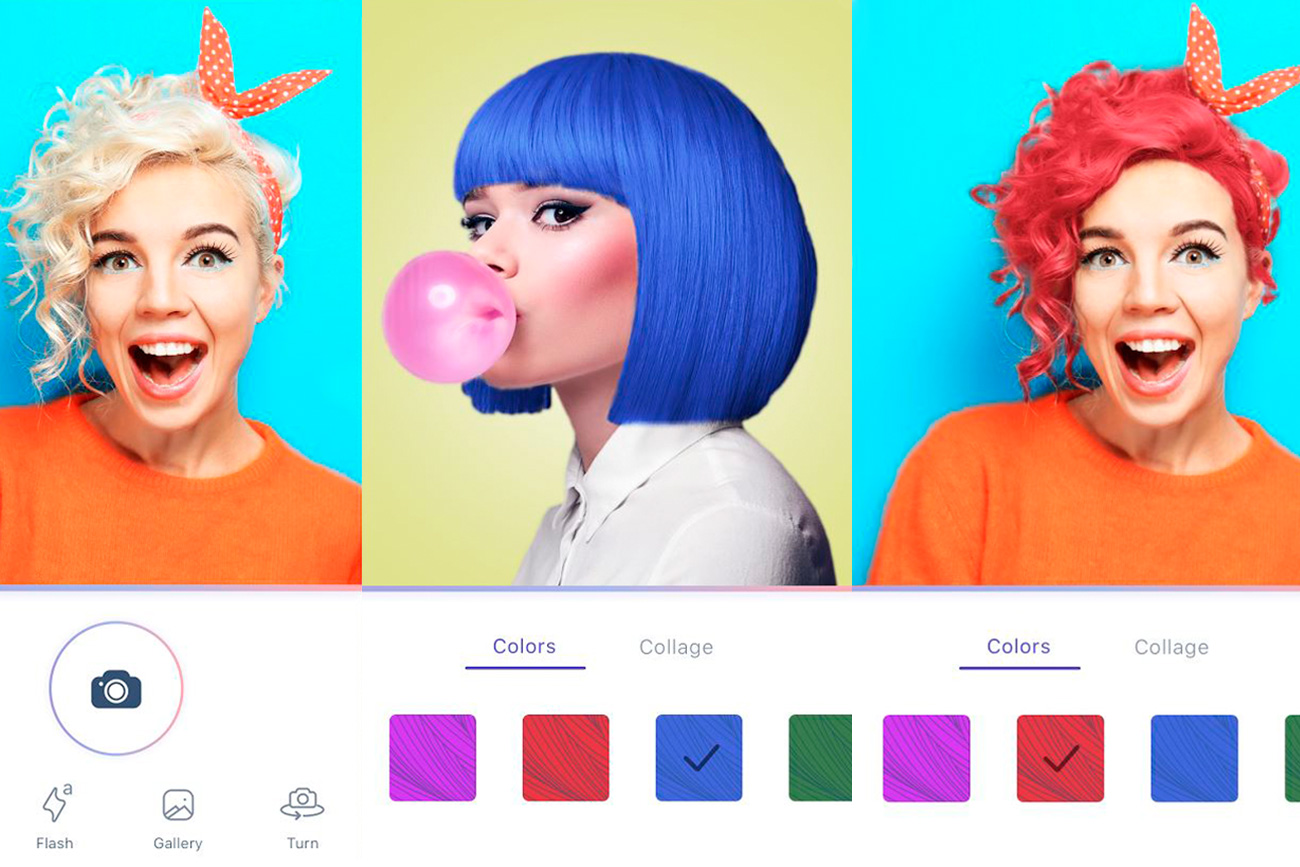 A new app "teleports" you to the craziest hair options, offering you purple, pink or gray.
RBTH
Teleport, a new app that changes your hair color, was launched at the end of July and already hit more than one million downloads in the Russian App Store. Vladislav Urazov, a 19-year-old entrepreneur, developed the technology, and now he's looking to sell it to a U.S. company.
A new app created by the young Russian entrepreneur, Vladislav Urazov, "teleports" you to the craziest hair options, offering you purple, pink or gray in just one click. In addition, the Teleport app can alter a photo's background, allowing users to choose between images - for example, Paris or a beach scene.
The app went viral in Russia after a local celebrity and teenage icon, Olga Buzova, posted Teleport-made pictures on her Instagram account. She has more than 10 million followers. Buzova been famous since participating in the popular reality show, Dom-2 (Home-2), where the main objective is to find a partner while building a house.
Urazov's company, Teleport Future Technologies, is registered in the U.S., although the number of American users is relatively low - 30,000 in AppStore and 20,000 in Android.
Urazov is looking to sell his technology to a major American tech corporation. "We're planning to charge companies around $200,000 each year for using our technology, and we're prepared to sell for a few million dollars," he told RBTH.
The entrepreneur's Facebook profile says he attended Moscow Economic School and the University of Melbourne, where he supposedly studied deep neural networks. However, this is just his creative imagination: he never completed courses at any of these schools.
"Running my own business is very time consuming," he told RBTH. "I've never attended Melbourne Uni, and put it on my profile just for fun."
When he was 17-years-old Urazov came to Moscow from Odessa, Ukraine's main Black Sea port city. He claims to have learnt to make money from traffic arbitrage - re-selling traffic and taking a profit off the top - while he was at school.
"By the time I was 16 it was bringing me $10,000 a month," he said. Urazov told RBTH he helped an online trading platform, IQ Option, to build business from scratch and make a profit of a few million dollars per month.
Around a year ago Urazov got the idea of developing his Teleport app. "I did a prototype with a friend, and we started showing investors in Moscow," he said.
This led to a relationship with the serial tech entrepreneur, Victor Koch, founder of slinky.me, a collection of viral GIFs.
"He was different from those investors who just called us 'a bunch of youngsters; he showed trust in me and was the first one to support us," Urazov said. "We are now a startup with 30 employees."
It took almost 7 months to develop the technology. Urazov, Koch and other participants have invested around $1 million. In the future, Uzov plans that Teleport Future Technologies will specialize in machine learning.
"I'm only 19 years old," he said. "I'm still growing."
If using any of Russia Beyond's content, partly or in full, always provide an active hyperlink to the original material.