Galina Slesareva, mine defuser at the Emergencies Ministry, 57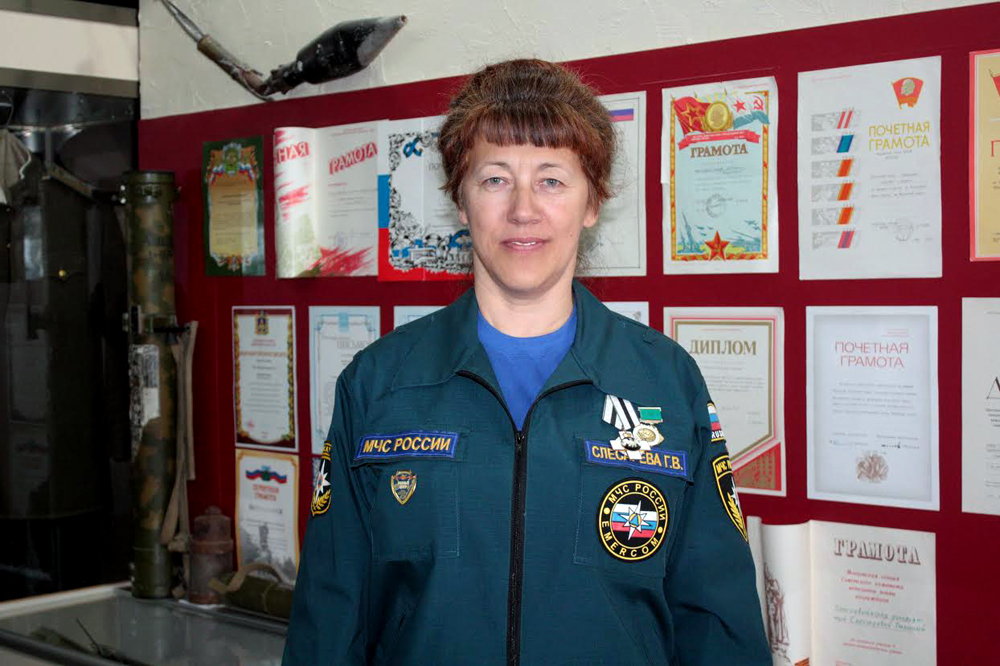 Galina Slesareva. Source: Personal archive
Galina Slesareva is Russia's only female deminer or defuser of mines. She serves in a unit of the Russian Emergencies Ministry's Kaluga Region directorate in Obninsk.
"I have not chosen this profession. It has chosen me!" said Galina. "When I was in my youth, I developed a passion for exploring in the woods. On my way, I frequently encountered mines and other explosives left over from World War II. So I did not have any other choice but to train to be a de-miner to continue doing the things I loved."
Her male colleagues today appreciate Galina's professional qualities but, at the beginning of her career, she had to deal with blatant male chauvinism.
"In the beginning, the men had a standard reaction: 'What, a woman can defuse?!' or 'No one will work with her,'" Galina said. "However, after working with me for a while, they changed their opinion; 'we are not afraid when we are with you.' Women have a greater instinct for self-preservation, which is very important for the de-miner."
Over the years, she has defused thousands of explosives. Galina is always at the ready, because she can be called for work at any moment.
"The calls are different," she says. "There are very scary and unpredictable situations. But the understanding of fear comes only after the job is done. "
The de-miner Galina is married. She loves to sew, knit and cook, and is fond of history. She drives a GAZ-66 all-terrain vehicle.
Vera Maksimova, pilot, 35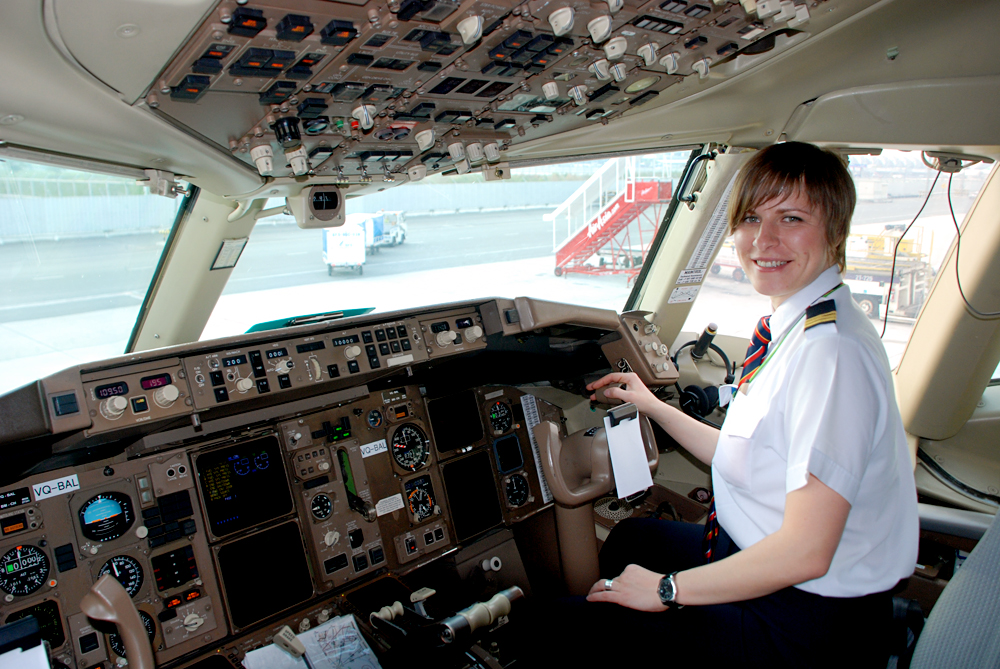 Vera Maximova. Source: Personal archive
Vera Maksimova works as a Boeing 767 co-pilot for Aeroflot. Since her childhood, she dreamed of becoming a pilot, even though no one in her family was associated with aviation. When Vera wanted to go to flight school in the late 1990s, it did not accept girls. So she enrolled at the Pedagogical University, but she could not give up her dream of flying.
After graduation, she tried to enter an aviation college again. To do this, she had to obtain a special permission, be examined by a medical commission and pass a lot of exams.
"To enroll for a pilot training programme was the most difficult challenge of my career," said Vera.
For over two years, Vera worked for the Mirny airline in the Russian Far East. It was only then that she got a job in Moscow.
"For Russia, a woman pilot; this is unusual. Passengers are usually very surprised, but it's a pleasant surprise," said Vera, with a smile.
The situation with male colleagues is more difficult.
"You know how many jokes there are about women driving, but if you are a woman pilot, pressure from men increases a hundred times," explained Vera. "But I do not ask for favors and concessions. When you work with men for a while, they begin to understand who you are and what you can do Then their attitude changes, but it takes time."
Vera is married with two children. In her spare time, she enjoys photography and sports.
Veronika Novikova, diplomat, 26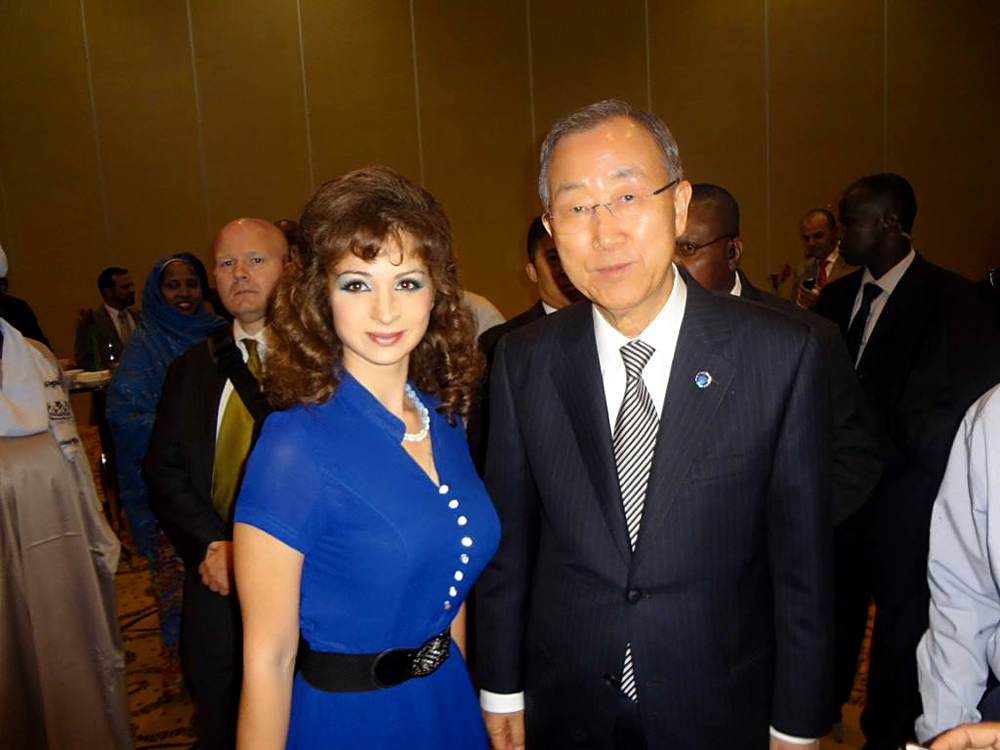 Veronika Novikova. Source: Personal archive
For over a year now, Veronika Novikova has served as an attaché at the Russian Embassy in Djibouti and Somalia (part-time). She is the only woman diplomat at the embassy.
"I wanted my life to be in diplomacy since the age of reason, as I have always been interested in other cultures, a different way of life and foreign languages," said Veronika.
After high school, she enrolled at the MGIMO (Moscow State Institute of International Relations). During her six years of study, it was a normal thing for her to sleep barely two hours a night. Nevertheless, her learning proved useful; Veronika is fluent in six languages.
Djibouti has no theatres, galleries or cinemas. For eight months of the year, the temperature is not lower than 45 degrees centigrade in the shade.
"Since the country is tiny, when I say that I work in Djibouti, the first question is 'Where is it? Is this a country or a city? Can you walk outside or will they eat you there?'" said Veronika. "When you talk about Somalia, people roll their eyes in surprise and ask, 'Have you seen the pirates? Do you wear bulletproof vests?'"
The diplomat usually replies that she walks the streets of Djibouti without fear, has not seen Somali pirates and does not wear a bulletproof vest.
While women often show support for Veronika, men are more skeptical.
"There is still a gender bias in our society, and many still believe that diplomacy (and even work in Africa) is not for women," she says. "It seems to me that the main difficulty of the profession is in these prejudices."
In her free time, Veronika writes her thesis, teaches English to a seven-year-old child of one of the embassy staff. She enjoys sewing clothes and plays the piano.
All rights reserved by Rossiyskaya Gazeta.