The quality of life is best in these Russian cities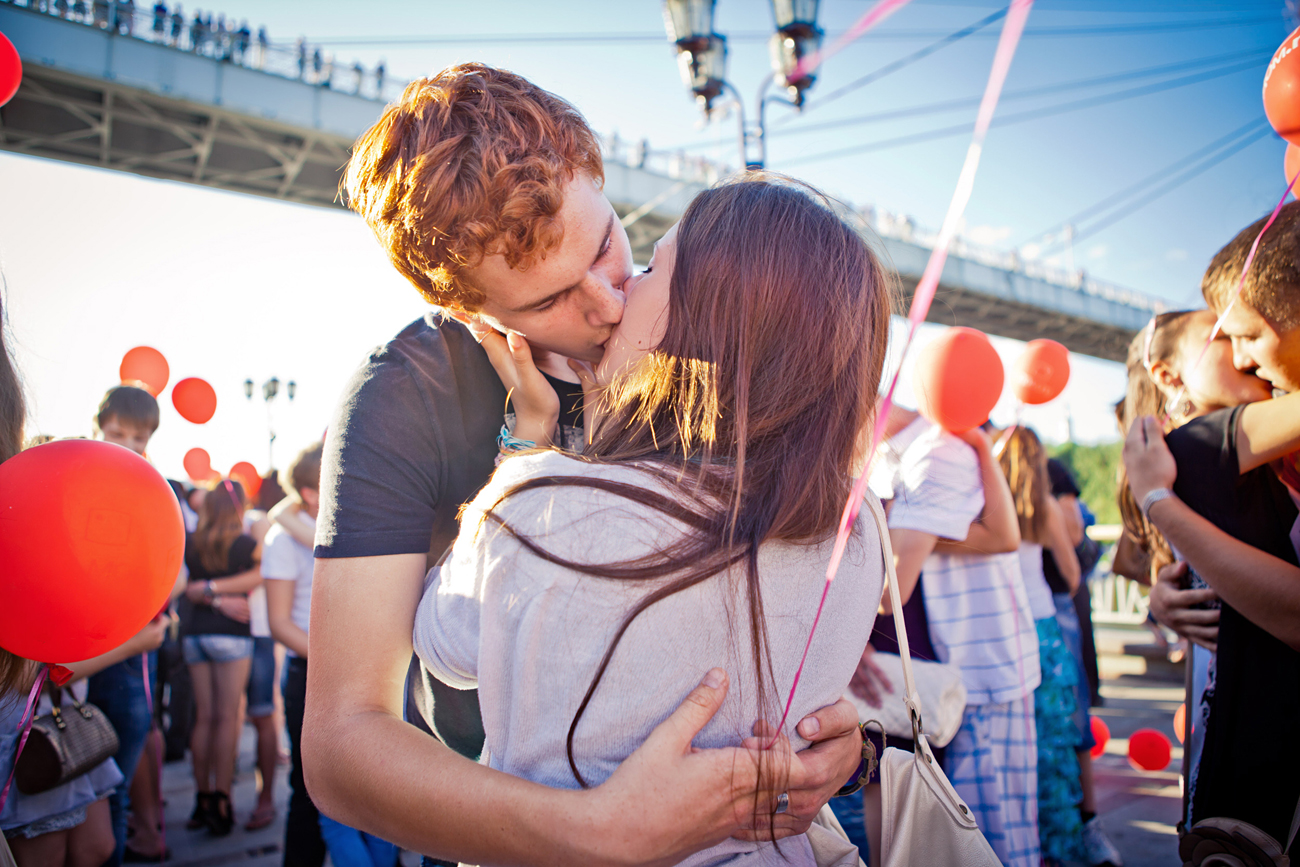 Couples kiss as part of a flash mob in the town of Tyumen on the International Kissing Day (World Kissing Day).
Maxim Slutsky/TASS
The survey for top 10 Russian cities for the quality of life is out and, Tyumen is ranked first, for the third year in a row.
The city of Tyumen has, for the third consecutive year, been ranked first, in terms of quality of life in Russia. Kazan remains in the Top 5, while new entrants to the Top 10 for 2016 are Grozny and Tomsk.
Also included in the Top10 are St. Petersburg, Krasnodar, Naberezhnye Chelny, Moscow, Novosibirsk, and Yekaterinburg. The Russian government's Financial University carries out the study on the quality of life in Russia.
The study focuses on two main areas. The first comprises the components of urban life that the people themselves consider to be important, like an assessment of the state of the roads, the way housing and communal services function, the quality of available secondary and higher education, absence of everyday corruption, (when you do not have to pay bribes to doctors, teachers, police officers or municipal services workers), as well as an assessment of the quality of medical care.
The research was conducted in 38 cities, based on the factors most important to the people, in terms of the quality of life; convenient living, improvement in the urban environment, the quality of health care and wages, on which the inhabitants can rely, explained Alexey Zubets, Vice President for Strategic Development of the Financial University and one of the authors of the study,.
The social scientist insisted that these surveys followed a strict scientific methodology, and city administrations are already beginning to analyze the situation on the ground and through the "eyes of sociologists".
The second component, according to which social scientists measured the quality of life in cities – is the willingness of its people to migrate and actually migration figures, as well as self-rating of their income levels.
Zubets told RossiyskayaGazeta that many city administrations have responded with jealousy and meticulous study of these survey results. Some of them do not agree with the findings, and do their own analysis of the situation in their cities, according to their own perceptions and assessments of the various aspects of quality of life of the inhabitants.
First published in Russian by Rossiyskaya Gazeta.
All rights reserved by Rossiyskaya Gazeta.