An Alternative to the Beach: Five Trips to the Sea in Autumn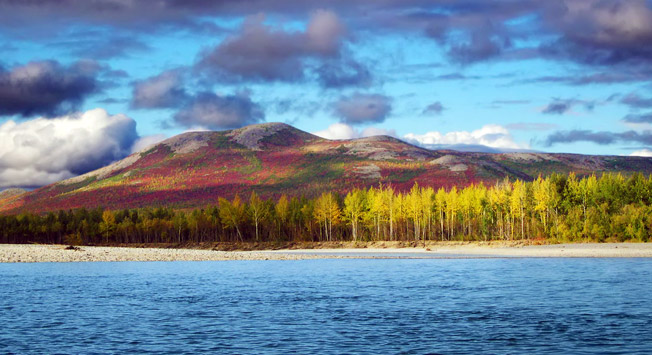 O Distrito Autônomo de Tchukotka Foto: Lori Images
12 different seas wash upon Russian shores, but even though real seaside holidays are not always possible, Russia still has a lot to offer aqua enthusiasts.
Cost: from $40 per room
Cost of the tour: from $6800 for 14 days
Getting a permit: Chukotka Autonomous District is a border area, so to get there, you need a permit. When you book a tour, the agency will obtain the permit for you
In Chukotka, tourists can find many different types of recreation: for example, you can take a cruise in the northern seas with side trips to the Bay of Gabriel, Commander Islands and Itygran Island. Itygran Island is home to Whale Bone Alley, which consists of rows of skulls and jaws of bowhead whales (baleen polar whales).
There is no railroad in Chukotka, so travel in the region is done mostly by snowmobile, helicopter, or dog sled. To see some Chukchi huskies, you will have to go to one of the remote Inuit communities -- for example, Whalen, which is known for its bone carving. Here you can buy souvenirs such as Eskimo drums, phone holders made from the intervertebral discs of a whale, and figurines made from a walrus penis.
All rights reserved by Rossiyskaya Gazeta.