12 most remote places in Russia for a rural escape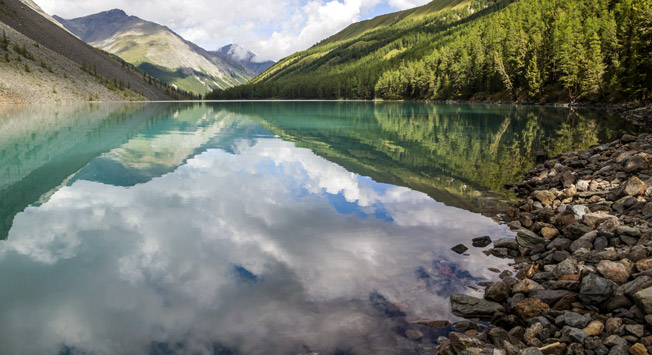 Lori Images
The absolute lack of transport and infrastructure does not put off travelers who have made up their minds to see these forgotten corners of Russia. It is very difficult to actually get to these areas, but RBTH will guide travelers to 12 unique places not many people know about and only a few eyes have seen.
Cape Ryty (meaning "dug up") did not get its name by accident: its whole surface is crisscrossed with dried-up beds of rivers and streams that later became part of the Baikal-Lena nature preserve. The nature preserve itself and the Buryat people who live here forbid passengers to be dropped here: according to their beliefs, access for outsiders to this shaman site should be strictly limited.
Historians still do not know who built the 1090-foot-long stone wall on Ryty, nor do they know when it was built or why. The stone wall is adorned with stone cones and pyramids that point in the cardinal directions.
The settlement of Onguryona (which is populated by Buryats) lies on Cape Ryty, right on the shore of Lake Baikal. The local population is well known for its technical acuity: the only steam locomotive in Russia that remains from the WWII stands here in the village. The steam locomotive has since been converted into a power station.
When the northwestern "Sarma" wind blows, the air becomes so clear that it creates what is known as the "Baikal optical lens." Under this lens, the horizon and tops of trees can be seen at distances of more than 93 miles and 31 miles away, respectively.
Where: The northwestern shore of Lake Baikal.
All rights reserved by Rossiyskaya Gazeta.