Volunteer programs in Russia for lovers of traveling for charity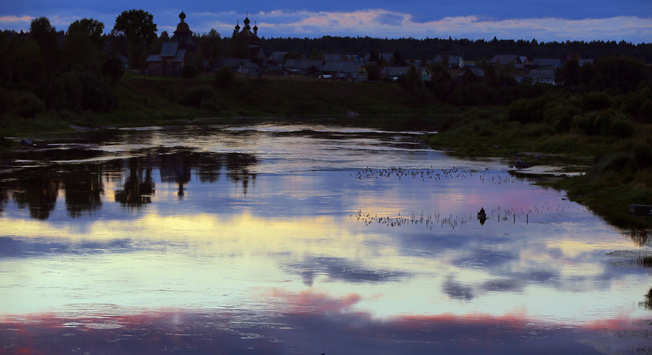 Unlike in Western countries, volunteer programs in Russia only recently began to appear and gain popularity. Today anyone interested can join the ranks of activists, who are willing to selflessly provide humanitarian and medical assistance, save endangered species or try to improve the ecological situation on the planet.
The majority of volunteer programs are free. Given the high cost of domestic flights within the country, accommodation and meals, volunteer programs are an excellent alternative to ordinary travel.

Save the Planet


Cloudberries on the coast of the Barents Sea. Photo credit: Shutterstock/Legion-Media
Help save the Arctic or try to stop global warming and you can become a member of one of the most prominent organizations in the world - Greepeace.
If you are a resident of Moscow or St. Petersburg, you can join as a permanent participant and actually prove their active social position. To do this, you will need to fill out an application on their website greenpeace.org and write a letter to the coordinator. Information about all the organization's events, in which you can participate, will be sent to you by mail.
Nature Reserves

Photo credit: Shutterstock/Legion-Media
Since 2002 special volunteer programs have operated in the territory of Russia and abroad nearby. Their uniqueness lies in the fact that you will be able to see the nature reserves and national parks of Altai, the Urals, the Caucasus, Karelia, Siberia and other parts of the country, of which the entrances are usually closed year-round to ordinary tourists.
In order to participate, you must be at least 18 years old, have knowledge of English not lower than speaking proficiency, and have a valid passport.
The schedule of volunteer shifts can be seen on the website wildnet.ru.
Nikola-Lenivets

Art park Nikola-Lenivets. Photo credit: ITAR-TASS/Sergey Bobulev
Located 200 km from Moscow, situated within a huge conservation territory is the stunning art park Nikola-Lenivets, which annually invites all who wish to participate in its life. The involvement of volunteers from around the world has already become common practice here, indeed for it is with their help that this place changes; new art objects appear, festivals grandiose in scale and quality are held, such as the "Night of New Media," which is devoted to contemporary media art, and "Archstoyanie," which is held annually and inspires thousands of people to get out of the city and view stunning art projects, plunge into the atmosphere of indescribable creativity, converse with artists, architects, musicians and designers from around the world, and take a break from the city noise and enjoy nature.
There are a wide range of possibilities for those who wish to become a volunteer and participate in the life of Nikola-Lenivets: you can help with festival organization, construction of the art facilities, create the landscape of the park, work on an eco farm, in the children's camp, and even offer assistance in other areas of activity at the weekend, for a few weeks or months. The length of stay in the territory is not limited.
All participants are given free accommodation in tents and all meals. Additional options for volunteers include: excursions throughout the park, a sauna once a week and tickets to any festival for two people.
To participate you must fill out an application online: nikola-lenivets.com or call Dennis, the head of the volunteer program: +7(920)872-31-42.
Zoo

Manul cat in the Moscow Zoo. Photo credit: RIA Novosti/Maxim Blinov
Want to join wild nature and see wildlife, but do not have the opportunity to leave the city? Become a volunteer at the Moscow zoo. Obviously you will not be allowed to feed a polar bear or tiger by hand, but learning how animals live and explaining to guests how to behave oneself on the territory without risking endangering oneself and the inhabitants of the zoo would be possible. You can also become a guardian of any animal you like. However, this service requires a fee and costs 50% of the price of food.
For more information about volunteering call: +7(499)252-29-51 or send an email to: volonter@moscowzoo.ru
How to become a guardian of an animal: moscowzoo.ru/my-zoo/become-a-guardian/
If questions remain
A great resource for finding international volunteer programs is: volunteermatch.org. If you would like to participate in Russia, visit the resource dobrovolets.ru. On both sites you can select the appropriate parameters to locate a programs in a particular area. Conveniently, the choices are not limited to short-term opportunities. Long-term volunteer projects last from about 2 or 3 months to a year.
All rights reserved by Rossiyskaya Gazeta.