Belokurikha: The Siberian Davos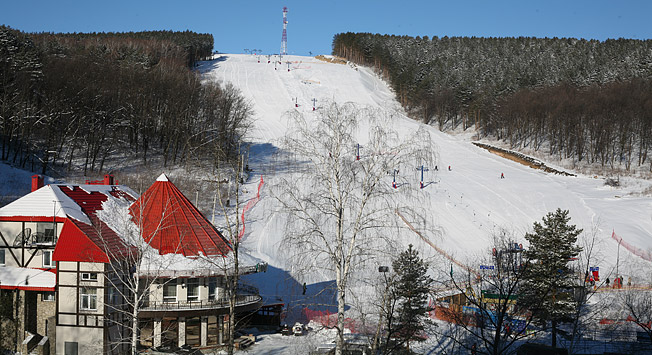 This balneological resort area in the Altai Territory has grown up in recent years to become a bustling spa town overflowing with resorts, health spas, restaurants, night clubs, outdoor activities and plenty of fresh mountain air. There is nowhere else in Russia that looks more like a Swiss ski resort than here.
Belokurikha is located approximately 250 meters above sea level in the Belokurikha River Valley at the foot of the Tserkovka Mountain. It is sunny here approximately 260 days a year.

Origins of the city of white smoke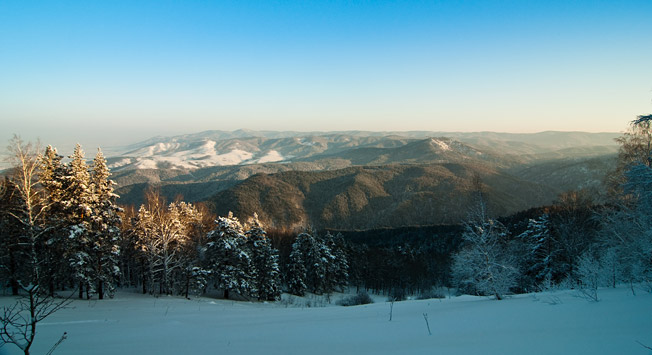 Photo credit: Lori/Legion-Media
Hot springs were first discovered in the area in the late 1700s when Russian settlers passed through the area. The city's name means "white smoke" symbolizing the mist that rises from the springs. In the mid-19th century the curative properties of the waters was unearthed.
Although the settlement was founded in 1803, the resort was only officially inaugurated in 1867 when a wooden cabin was built near a spring and the site was advertised. The waters have been known to heal skin, eye and joint illnesses.
Growing up


Photo credit: Lori/Legion-Media
Beginning in the 1920s the settlement began its transformation into a full-fledged resort town. Offices, dining facilities, solariums and hydrotherapeutic baths were built, as were wooden dormitories. Soviet officials and bureaucrats became the resort's most common guests. Famous Russian author Konstantin Paustovsky lived here for a while.
The first large-scale sanatoriums began to appear in the 1960s. Construction on the first of them, Metallurg, began in 1961. It still exists today, although it has changed its name to Edem.
Belokurikha today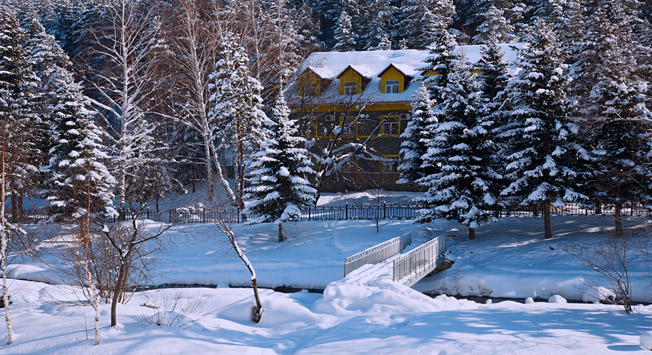 Photo credit: Lori/Legion-Media
Today there are about 20 major resorts with more than 100,000 guests coming annually. The city is designated as a Resort of Federal Importance.
The town is also trying to market itself as an international conference destination and many hotels and resorts have been adding business facilities in recent years. The term "Siberian Davos" is often tossed around to draw comparisons with the Swiss resort town that hosts an annual economic forum.
While many of the facilities here operate year round, the best time to visit is in winter. It is important to note that many sanatoriums, especially the ones focusing on medical procedures can require a minimum number of days in order to receive a reasonable rate. Check special offers of a number of resorts and compare before making a decision.
What to do in Belokurikha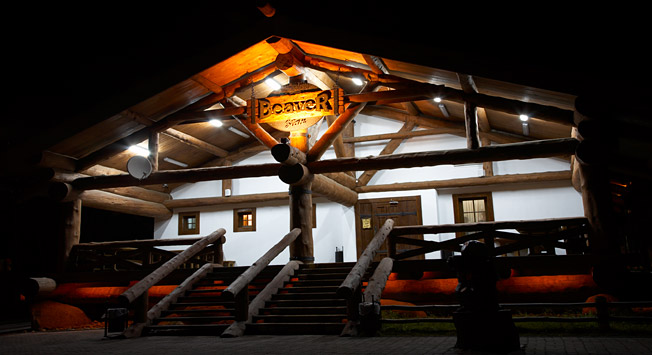 Photo credit: Shutterstock/Legion-Media
Every visitor to Belokurikha climbs to the summit of Tserkovka Mountain, which features a cross embedded in a stone at the top. It can be reached by cable railway for 350 rubles roundtrip (about $6.50, located at the far, ascending end of the village). It is a 25-minute ride in either direction and there is a café on top, which offers sweeping views of the area. However, it is also possible to climb the mountain by foot, a hike that would take the extremely fit at least one hour. It is also possible to ski down from here. The slope is 2600 meters long, by far the longest in the area.
There are two other ski slopes in Belokurikha. They are located next to each other and near the Katun and Sibir resorts (see below) and the Blagodat Hotel. The first is called Katun and is split into two parts with two cable surface lifts in operation. Above the top of that slope is another surface lift to take skiers up to Severny, a narrower and more challenging trail.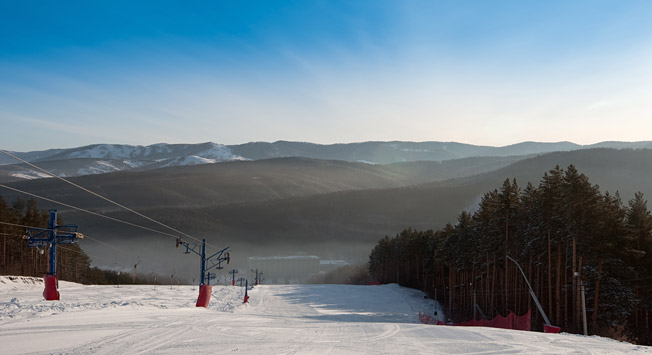 Photo credit: Lori/Legion-Media
Extreme Park (located at Russia Sanatorium, see below) hosts several snowboard trails, snow tubing, ski slopes and bike courses in the summer. It claims to be the only park if its kind in Siberia and has plans to double its size in the near future.
While most hotels and resorts offer some form of wet entertainment, for full immersion guests should visit Aquapark Belovodiye, which is attached to a hotel bearing the same name. It features several water slides and attractions, two heated pools and a solarium. See www.belovodie.su
All rights reserved by Rossiyskaya Gazeta.