Gift guide to Vladivostok: Sea, taiga and minerals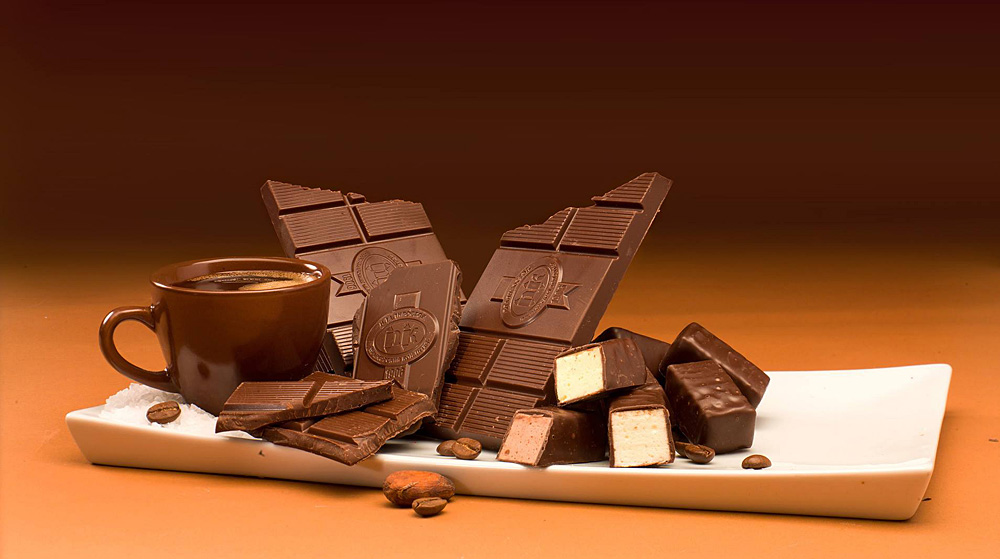 Even for Russians, Vladivostok often seems like a foreign city, or more than a foreign city, given that almost everyone has visited resorts in Egypt or Turkey as well as European capitals, but only a few have ventured to Vladivostok. Having reached this outlying Pacific region of the country, residents of central Russia are surprised that the same Russian speech is heard and the same rouble circulates here, while tigers and Chinese people in the streets are almost not seen. Nevertheless, Vladivostok successfully exploits both the maritime and Asian components of its image, which can be seen as soon as visitors look at the souvenirs on offer in the city.
It is the fact that Vladivostok is remote, mysterious, Asian and maritime that ignites Russian tourists' interest in this city (most Russian cities are in Europe and land-locked). What is more important for foreign tourists is that Vladivostok is a Russian city and, moreover, a naval base. Foreigners were banned from visiting it until as recently as 1992. Today, Vladivostok is popular with visitors from neighbouring China, Japan and Korea. Tourists from Europe and America, either making their own way or arriving on huge Princess-type cruise liners, are also frequent visitors.
Since the 2012 APEC Summit, international recognition of the city has grown considerably. The main features of the city's image – as marine, military and Asian – also determine the specifics of the gifts industry. The latter reflects both the uniqueness of the history of Vladivostok, founded by Russian sailors in 1860, and the particularities of the local lifestyle.
What connoisseurs of marine exotica take home from Vladivostok are dried and varnished starfish, and souvenirs made of shells and sea urchins (they are sold in Sportivnaya Gavan, a famous embankment area overlooking the harbour of the same name, and all over the city centre). The standard souvenir is a fridge magnet. In Vladivostok, these magnets depict bridges recently built in the city, sailboats (the two sailing training frigates – Nadezhda and Pallada – are based in Vladivostok), and marine species. The same images can be seen on porcelain mugs and key rings. Lovers of Asian exotica are recommended to visit the Chinese markets, which sell everything – the "flea markets" on Sportivnaya and Vyselkova Streets.
Foreigners, in addition to the usual Russian exotica like nesting Matryoshka dolls and ear-flapped fur hats (however, in Vladivostok they will tell you that these dolls were actually invented by the Japanese), are often interested in the military history. In this sense, the most unique site (and, notably, for the whole of Russia) is Vladivostok Fortress, which consists of many old forts and artillery batteries scattered across the whole city. The Fortress also finds its place on souvenirs; photo albums of its views are sold too, along with albums of the sea and the taiga.
The totemic animal of Vladivostok is the Amur (Siberian) tiger: There is even a street called Tigrovaya (Tiger Street) and several sculptures of tigers. Sometimes customs officers on the border detain smugglers who are trying to take tiger skins out of the country. It would be much safer and more humane to take away images of tigers on calendars, notebooks or cigarette lighters as souvenirs of Vladivostok.
Among Vladivostok's tasty souvenirs, the most popular is the locally produced candy called Ptich'ye Moloko (literally: Bird's Milk). The confectioner Anna Chulkova was at one time awarded the title of Hero of Socialist Labour for creating its recipe. Locally produced alcoholic "nastoikas" (i.e. infusions or, literally, tinctures), with the addition of ingredients from local plants and seafood, are also in high demand.


Photo courtesy: vladivostok.travel
At the shop in the Museum of Local Lore named after the traveller and writer Vladimir Arsenyev, you can buy adornments made by aborigines – the Nanai and Udegei people. Here, worthy of attention are T-shirts with the slogan "Wheel on the right, heart on the left" which reflects the addiction of residents of the Russian Far East to Japanese used cars. Nearby, also on the main street called Svetlanskaya, you will find Flotskiy ("Naval") Department Store, which has existed since the Soviet era and has become popular with tourists. It sells military uniforms, insignia, belts and headgear. Sailor's vests (striped military jerseys worn by sailors and, more recently, members of other military and law enforcement agencies) are an item of special cult value. There are also sailor's vests with symbols of Mummy Troll, the popular Russian rock band born in Vladivostok (available from the Mummy Troll Music Bar on Pogranichnaya Street). Naval souvenirs are offered to visitors at the S-56, a World War II submarine turned into a museum, which is moored on Korabelnaya Embankment.
Local publishers also print various souvenirs – cards and accurately reproduced old maps of Vladivostok, as well as books. Frontier, a Pacific-coast publishing house, is notable: Their company store called Nevelskoy (10a Admiral Fokin Street) offers a wide range of literature on the history of the region, including publications in bilingual editions – in both Russian and English. Among the best-sellers are letters by Eleanor Pray, an American who lived in Vladivostok between 1894–1930 and wrote several letters to friends on a daily basis. These letters became a lyrical chronicle of the city.
Photo courtesy: vladivostok.travel
We would also like to mention paintings with views of the city by the famous Vladivostok artist Sergey Cherkasov, which can be purchased as originals or bought as calendars containing reproductions.
For sophisticated connoisseurs of the history of Vladivostok, there are old bricks bearing the trademarks of their makers. Before the 1917 revolution, every Russian producer of bricks put their stamp on their products, and they have now become a collectible item. The most famous bricks in Vladivostok are those produced by Aleksey Startsev (with the recognizable "Startseff" stamp), U.S. businessman David Clarkson and the Swiss Johann Kuster.
Finally, among unusual souvenirs are products made from Dalnegorsk skarn, a local rock with characteristic light-green stains, which is mined in the Dalnegorsk area of northeast Primorye, as well as pieces of the Sikhote-Alin iron meteorite, which fell in northern Primorye in 1947. This meteorite is believed to have magical properties.
All rights reserved by Rossiyskaya Gazeta.