From Siberia with love: Rare souvenirs from untamed lands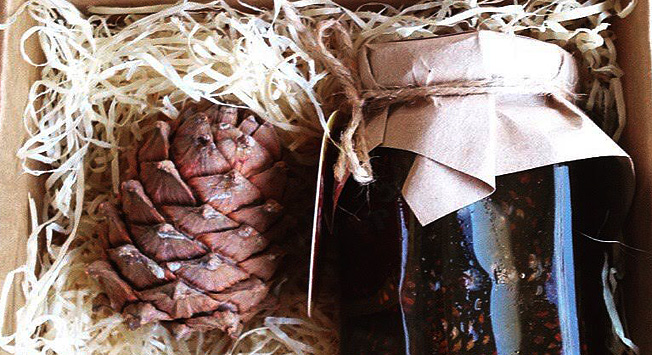 Every time we go on a journey we stuff our backpacks with all sorts of souvenirs that we hope will bring back memories of the places we've been to. RBTH has compiled a list of rare, original and unexpected gifts you can bring home from Siberia.

Altai Republic, the Kosh-Agachsky District
Compared to other regions of Siberia, the Altai is remarkably rich in souvenirs. If you are interested in honey, medicinal herbs and infusions, talismans, shaman's charms with bear claws and common refrigerator magnets, you will find them in abundance near the Biryuzovaya Katun complex, which attracts many tourists. If you are in search of cultural, natural, gastronomic or other treasures follow the Chuysky Trakt (Russian road M52) further south to the Kosh-Agachsky District.
Siberian souvenir #1: Talkan. When driving along the Chuysky Trakt remember to stop and get some talkan, barley grains that are much loved by both native Altai peoples and Kazakhs living in the area. You will be offered a cup of Altai's traditional beverage, tea with milk and talkan, at every roadside cafe and any house you visit. Normally, they add no more than a teaspoon of grains, but the drink instantly acquires a bouquet of new flavors dominated by rye, roast barley and earthy overtones. Their intensity and prevailing notes depend on the grind and degree of the roast.



Photo credit: Anton Petrov
Talkan can be bought in regular food stores in villages along the Chuysky Trakt. It is very cheap as it's a staple food item for locals, who do not drink "plain" black tea; they always buy barley to mix with it. Talkan is a keepsake that will instantly bring you back to Altai. Not only is it an indispensable ingredient for Turkic-style tea parties, but you can also use it in pastries. Try mixing in barley flour with honey and nuts and roll the sticky dough in small balls to make tok-chok, a traditional Altai dessert.
Siberian souvenir #2: Kazakh rugs. Altai is home to a large population of Kazakhs, who have brought their native culture over the border. In particular, they are known for the art of making felt rugs.



Photo credit: Valery Klamm

Today there aren't many craftswomen that can pattern felt rugs by hand, so each one offered for sale is absolutely unique. Kazakh felt rugs are sold in a few settlements in southern Altai, primarily in Kosh-Agach and Zhana-Aul near the Chuysky Trakt. To choose a rug in Kosh-Agach head to the local market, while in Zhana-Aul it is best to drop by the local Kazakh museum and ask for the addresses of local craftswomen.

Krasnoyarsk Territory, Krasnoyarsk
Krasnoyarsk is one of Siberia's largest cities and a major cultural center. With a population of more than one million, some people have even called it a "cultural capital of Siberia". Here, you can come across both mainstream souvenirs, like postcards with signature views of popular landmarks, and one-of-a-kind artifacts produced by local manufacturers.
Siberian souvenir #3: Wooden eyeglasses and cedar-nut jam. The artisans at the BREVNO workshop make wooden eyeglasses and accessories, such as lamps, flash drives and notebooks crafted from Angara pinewood. This year, their creations were presented at the MIDO Optical Fair in Milan. Their unconventional spectacle styles are popular with foreigners and locals alike.
Another offbeat local souvenir is a jar of cedar-cone jam made by the company Tayozhny Klad. Tiny syrup-soaked cones are perfectly edible and leave a nice aftertaste of cedar tar and needles.



Photo credit: Tayozhny Klad press photo

Tayozhny Klad is also notable for the production of salted crispy fern, a popular Siberian treat and a rare delicacy in Moscow or St. Petersburg. Both the fern and the jam are sold in local supermarkets.
The republics of Tuva and Khakassia
Tuva and Khakassia are Siberia's most musical regions. Khakassia annually hosts the Mir Sibiri (World of Siberia) music festival, which attract performers from Siberia, Central Russia and abroad. Meanwhile, Tuva is notable for the annual international competition called "Khoomei in the Center of Asia," one of the world's premiere throat singing events. Therefore, the best souvenir ideas from here are musical in nature.

Photo credit: Shutterstock/Legion-Media

Siberian souvenir #4: Jaw harp and music CDs. A jaw harp is known in Siberia by different names, including "vargan" and "khomus." It easily fits in your pocket. With some effort, even a novice can get this ancient musical instrument to make pleasant metallic sounds reminiscent of southern Siberia. You should also purchase music CDs by local performers. Many artists from here have toured the world and been in contention for various awards. In particular, check out Khuun-Khuur-Tu, Yat-Kha and Khartyga. You will have no problem finding a khomus or musical CDs in gift shops in Kyzyl and Abakan.
All rights reserved by Rossiyskaya Gazeta.