Essential guide to Russian river cruising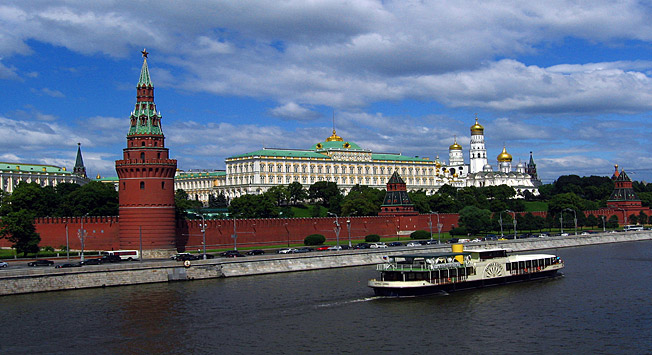 When on board all of your recreational needs - from dining to entertainment - are taken care of by an attentive and professional staff.
You can enjoy a rich touring program that shows you hidden gems of Russia such as the Kizhi Transfiguration Cathedral on Lake Onega, the hub of Russian Orthodoxy; the picturesque town of Uglich; or the Russian Vodka Museum in Mandrogi.
Most importantly, a river cruise guarantees unforgettable memories such as passing through port towns, greeting the sunset with a glass of wine on the ship's deck lounge, or the simple pleasures of unwinding in your cabin. However, not all cruises are the same and it's often hard to pick the right one. Let's take a look at what Russian waterways have to offer. The first step is to settle on a route.
Number one route for your Russian river cruise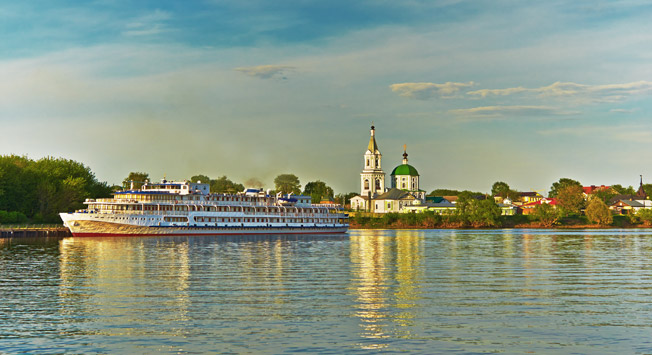 Photo credit: Shutterstock/Legion-Media

Russia is filled with lakes and rivers and thus the choice of cruise routes is abundant. Nevertheless, it is easy to guess which route has the most traffic. Moscow and St. Petersburg get the most attention and for good reason.
Cruises between Russia's capitals offers visitors the best of both worlds: you will have an opportunity to take a Red Square photo for your collection, explore the Imperial heritage of St. Petersburg, while also enjoying the quaint and peaceful atmosphere of the Russian countryside in Goritsy, Mandrogi, Uglich and Yaroslavl. Additionally, the Transfiguration Cathedral on the Island of Kizhi, a UNESCO-listed gem of wooden architecture, is on many itineraries. This awe-inspiring church was built without a single nail and transported by the Bolshevik authorities to a remote island. Today one of the only ways to see it is by taking a river cruise.
As is often the case, there's a downside to everything. In the case of Moscow - St. Petersburg cruises, the sheer number of ships operating on this route often means that you don't get to spend a lot of time in these charming cities. Usually a strict schedule is adhered to during stops with little time for extra activities beyond shopping for souvenirs.
Set sail to the southern seas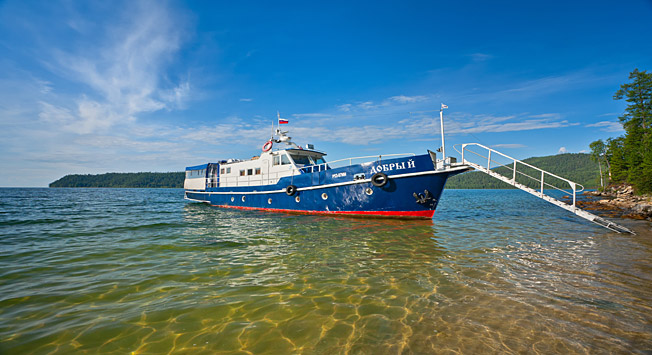 Photo credit: Lori/Legion-Media

Yet, the Moscow - St. Petersburg cruises are just the tip of the iceberg. There are plenty of other options that travel to off-the-beaten-path sights in Russia. The runner-up for the most popular river cruise route in Russia takes you from Moscow down to one of the southern seas (either the Caspian Sea or the Sea of Azov) along the mighty Volga River. On your way you will explore the Kremlin of Nizhny Novgorod, the temples of Kazan, witness the grandeur of the Motherland Calls World War II monument in Volgograd before reaching the final destination of your journey: either Rostov-on-Don or Astrakhan depending on the route.
Typically, this route is not as busy in the summer and cruise programs usually offer more free time in the cities. However, the choice of ships and departures is more limited.
Crossing the 66th parallel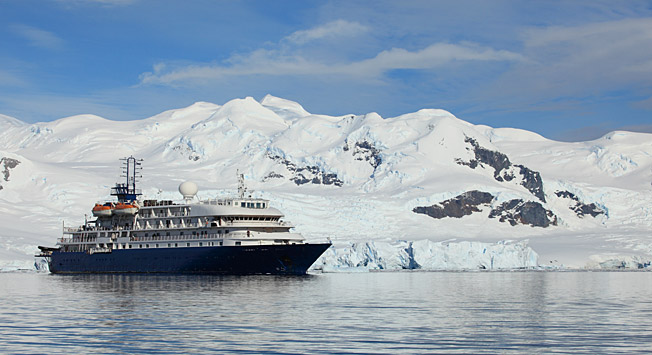 Photo credit: Shutterstock/Legion-Media

If you seek a truly challenging and adventurous experience, there is a Russian cruise that will fulfill all of your wishes. Starting in the Siberian city of Yakutsk, this cruise sails along the volatile Lena River and passes the amazing panoramic views of the UNESCO-protected Lena Pillars (one of Siberia's true natural gems), plus you can enjoy fishing and cross the 66th parallel and enter the Far North. The typical daily program includes lectures on Russian culture and history and sightseeing tours in local settlements. This northern cruise presents a unique opportunity to see some of the most spectacular scenery Russia has to offer and discover what life is like beyond the Arctic Circle.
There are just two cruise boats equipped to operate in these challenging Siberian conditions. The Lena River is only navigable for passenger vessels during summer (typically from July to September). The number of cruises is limited to 3-5 per season.
Brief guide to choosing the right cruise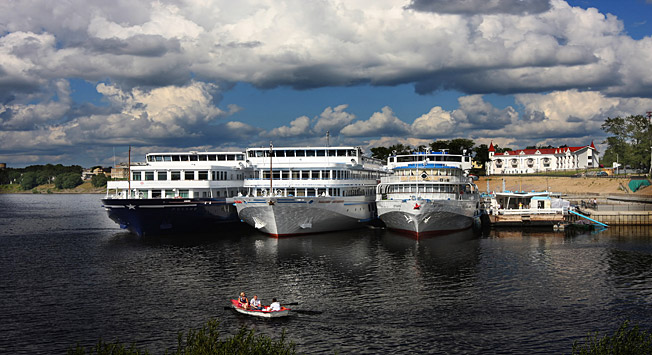 Photo credit: Lori/Legion-Media

As with all river cruises, Russian ships are divided into three categories: three, four and five stars. The choice of three-star boats is probably the most varied. However, most of them are comparable in terms of amenities, cabin size and service on board. A standard three-star cruise has approximately 150 cabins and carries 250-300 passengers with around 100 crew members to cater to guests. Cabins have all basic amenities and there's Wi-Fi onboard (often an additional charge).
It should be noted that Wi-Fi on ships is typically not very fast. Therefore it is probably best to stay offline during your journey and instead give yourself over to the experience.
Popular boats: MS Chernishevsky, MS Russ
Bigger cabins and better facilities can be found on four-star ships. The number of cabins totals about 80 on average. The ship's staff of 100 caters to 150-200 guests ensuring a more favorable 'passengers-per-crew-member' ratio and thus, better service. Wi-Fi is also available for an additional charge.
Popular boats: MS Lev Tolstoy, MS Pushkin
Five-star boats are the most luxurious option for a Russian river cruise. Guests of these ships enjoy impeccable and attentive service (there are usually 60-70 crew members for 100 guests), but also are treated to daily lectures on Russian history and culture by experts. Moreover, five-star cruises offer a more sophisticated food and wine menu.
Popular boats: MS Volga Dream, MS Rostropovich
For most travelers visiting Russia is a journey of a lifetime. So, if you are planning on coming to Russia, a river cruise might be the best option in terms of overall value. You will see twice as much as on a typical package tour for an equal or even lower price.
About the author: Natalia Pakhomova is a Chief Destination Expert at Travel All Russia, a travel company specializing in tours to Russia, Russian river cruises and Trans-Siberian journeys.
All rights reserved by Rossiyskaya Gazeta.