5 ways to spend the best fall ever in Saint Petersburg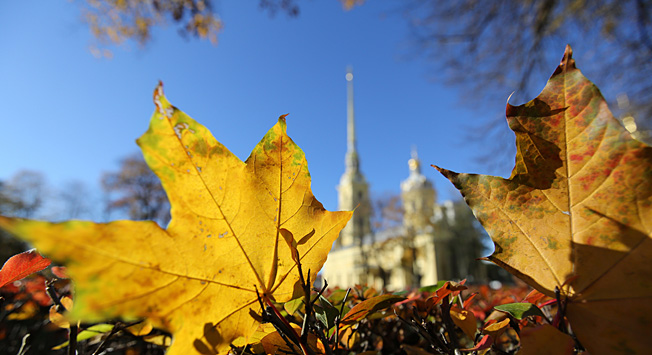 Guidebooks usually say that the best time to explore St. Petersburg is during the White Nights period from late May until early July, but fall is also a good season to visit. Just be ready for windy weather and have your umbrella with you.
1. Enjoy the changing of the fall leaves in Tsarskoe Selo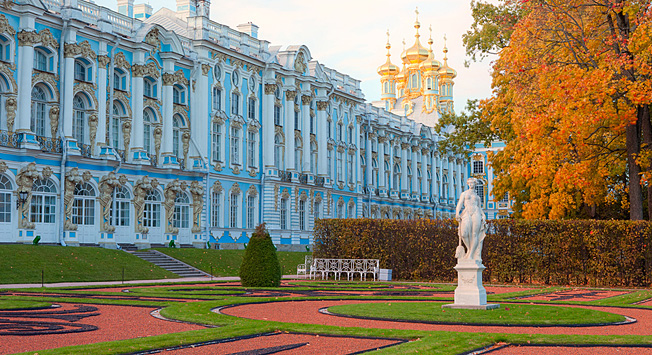 Photo credit: Lori/Legion-Media
The tsars' former summer residence, now called Pushkin (sometimes known by its former name Tsarskoe Selo), is the perfect place for a one-day trip. Filled with maple trees, this suburb (24 kilometers from the center) is one of the best parks to see the leaves change their colors for many miles around. Famous Russian poet Alexander Pushkin studied in 1811-1817 in the lyceum (school) here and was always inspired by this time of the year. Visit the 18th century baroque style Catherine Palace or explore the lesser-known Alexander Palace, which became the main residence of the last Tsar Nicholas II in 1905. Be ready to feed the squirrels and listen to the rustle of maple leaves.

2. Try local and seasonal food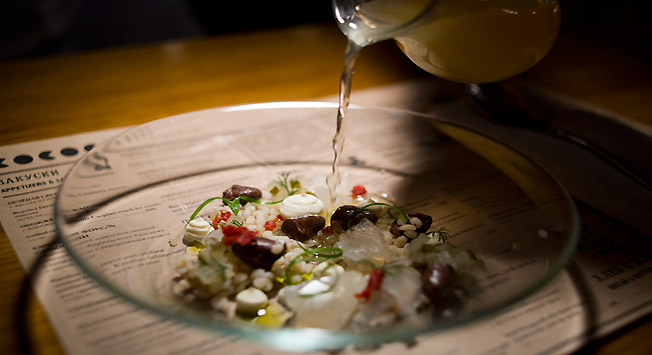 Photo courtesy: Irina Yulieva
While certain types of food from Europe are still banned in Russia as an offshoot of the sanctions war, restaurants serving local and farmer's food are attracting more visitors than ever before. Visit COCOCO restaurant (ul. Nekrasova 8) to try original dishes made from seasonal roots – turnips, potatoes and beetroots and to drink herbal hot drinks made from the heather and juniper, all collected in Leningrad Region. The restaurant currently cooperates with 20 farmers and you can find pike perch from Lake Ladoga, Murmansk halibut and Leningrad "rassolnik," a pickled cucumber soup with chicken hearts. Founded by the wife of infamous Russian rocker Sergei Shnurov, COCOCO was visited by one of the world's great foodies Anthony Bourdain and featured on his CNN travel show "Parts Unknown" in 2014.

Another option for local food is Molto Buono (ul. Zhukovskogo 10), where on Wednesdays you can try a set of 25 courses from products produced only in Russia. PMI Bar (nab. Reki Moyki 7) also features local products on a special tasting menu of local dishes from northwest Russia: smelt, White Sea mussels, kelp and sorrel.

3. Watch English-language movies at the Angleterre Hotel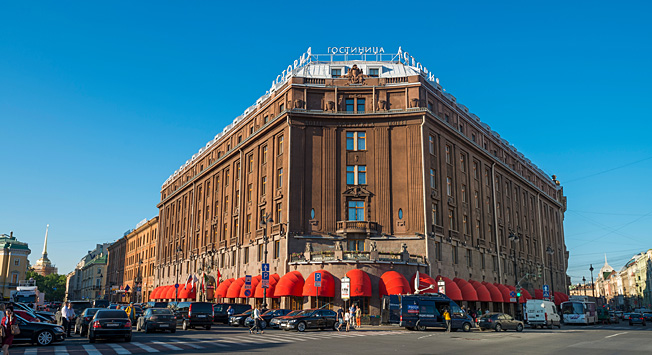 Photo credit: Lori/Legion-Media
Despite the fact that St. Petersburg is the most European city in Russia, there are not many places where you can watch English-language films in the original. So if you are tired after a long walk along the Neva River or you just climbed to the top of St. Isaac's Cathedral then stop by the Angleterre Cinema Lounge to catch a film. A hotel has stood on this spot since 1840, although the cinema opened relatively recently in February 2013 and specializes in art house and festival films. Tickets usually cost 350-500 rubles ($5.50-$8) and unlike most Russian cinemas seating here is first-come, first-served.

4. See a ballet or an opera in the Mariinsky Theater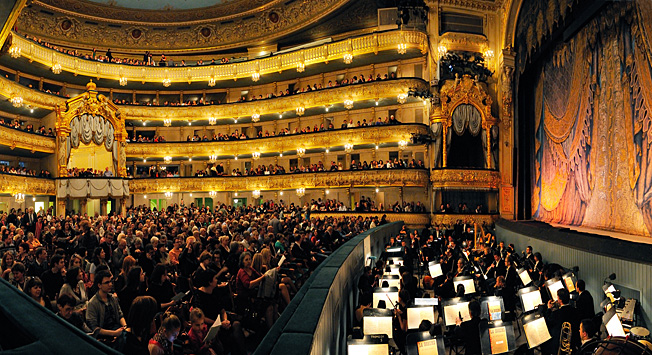 Photo credit: Lori/Legion-Media
The Mariinsky Theater is a universe unto itself these days. It is not only the historical building on Teatralnaya ploshchad (Theater Square), but also includes the modern Mariinsky II stage and the concert hall, just a few blocks down from it. Tickets are significantly cheaper here than at the Bolshoi Theater in Moscow and can be purchased online. They start at 1500 rubles (about $24).

5. Listen to jazz at the Hat Bar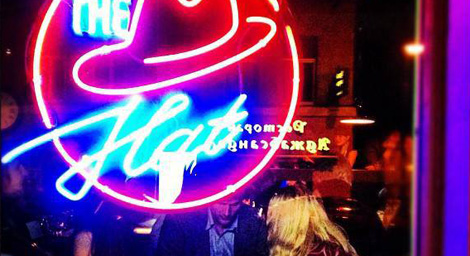 Photo courtesy: The Hat Bar
Located on ul. Belinskogo, a small street full of bars and restaurants, the Hat offers an unpretentious atmosphere where the musicians mix freely with the patrons. Founded in 2012 by musician Billy Novik, the lead singer and contrabass player from the popular Russian "alco-jazz" group Billy's Band, the venue offers free live jazz jams daily beginning at 22:00 and they sometimes go on until two at night. The jams' participants are usually made up of musicians who play St. Petersburg's largest halls for money before coming here to play for pleasure.
All rights reserved by Rossiyskaya Gazeta.