Letters from the world's end: Eleanor Pray and her love story with Vladivostok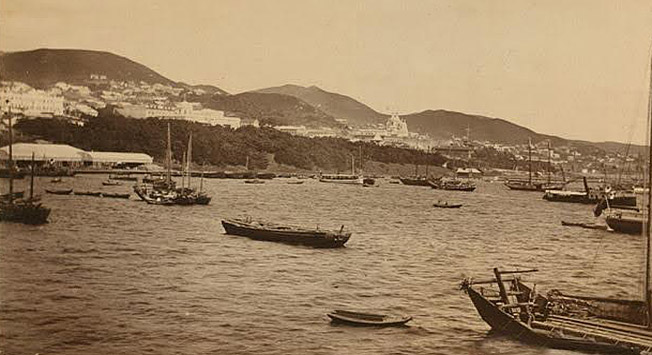 From 1894 to 1930 a native of South Berwick (Maine, U.S.) Eleanor Lord Pray lived in Vladivostok, the main Russian city on the Pacific Ocean. She sent letters to her loved ones every day.
Eleanor's letters are the late 19th century equivalent of an internet blog dedicated to Vladivostok. By reading this correspondence, we learn much about the life of an ordinary human being and the history of the country where she resided, the perspective of an American getting closer and closer to her new homeland.
The letters were kept by Eleanor's relatives in the U.S. until they were found by Birgitta Ingemanson, a professor of Russian literature. The publishing house Rubezh (Vladivostok) translated them into Russian in 2008 and released them as a separate book. It became a bestseller in Russia's Far East.

War and peace in a beloved city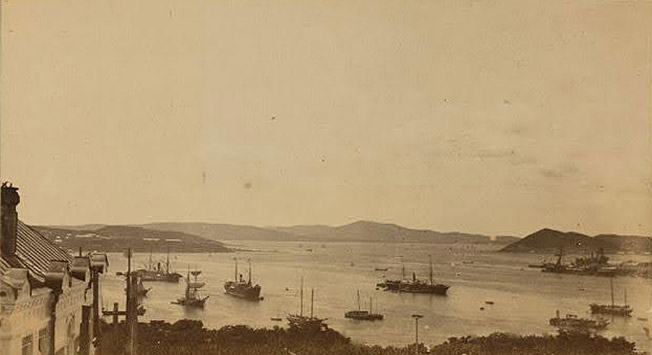 A view of the Golden Horn bay in Vladivostok. Image by Eleanor Pray/Rubezh publishing house
The story begins with the U.S. citizen Charles Smith who owned a department store in Vladivostok. He invited a relative Frederick Pray to help him with his business. This is how the Pray family appeared in Vladivostok; they got settled at the Smiths' home at 5 Pochtovy pereulok. Smith died in 1898, but his widow Sarah continued living there with the Prays.
"Life is easy and fun here," wrote Eleanor. She liked to relax in a sunny courtyard near her house, walk along Svetlanskaya, Aleutskaya and other central streets of the city. She went to the Easter service at the Cathedral of the Assumption, which still stands today. She enjoyed staring out at the ocean.
Pray enjoyed ice-skating on the Golden Horn Bay and local entertainment such as masquerade. She wrote, "Groups of masked people stroll around the city and drop by at places where noble society gather for celebration, no matter if they know the hosts or not. The masked try hard to show off the 'nastiest' things they can do."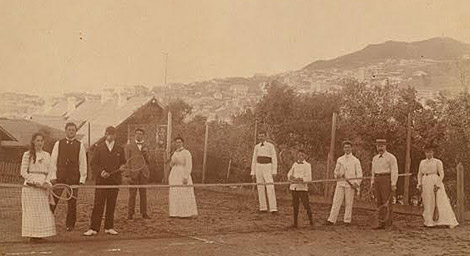 Paying tennis among the hills in Vladivostok. Image by Eleanor Pray/Rubezh publishing house

Eleanor really liked Russian cuisine (even if she was probably somewhat detached from the reality of the difficult conditions of ordinary Russians): "I have heard insinuations about how Russian soldiers are poorly fed, how they have to survive on soup and brown bread only; but I have to say that this is the most delicious soup I have ever tasted. There is a variety of vegetables and a gigantic peace of meat in every portion, it would be good even for a king."
"Vladivostok is a fortress of the Empire, like Malta or Kronstadt, and this is why there is a huge number of officers here – both field and naval," Eleanor reported to her close ones. Along with Vladivostok she witnessed several wars, revolutions and the intervention of the Western powers and Japan during the Russian Civil War.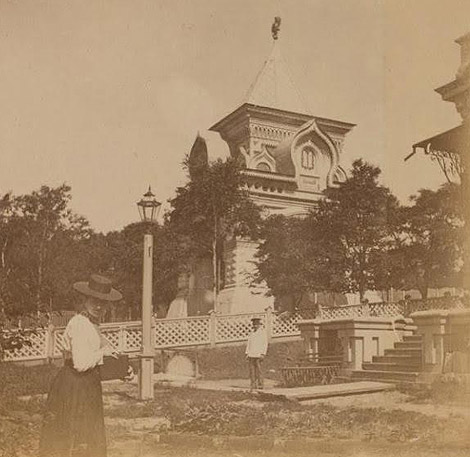 Eleanor Pray & her camera near Tsesarevich arc in Vladivostok. Photo courtesy: Rubezh publishing house

"I heard a canon shot. My heart almost stopped beating. It felt like an hour has passed before I heard two more shots. Then I realized that it was a signal to start a fighting given from the Admiral's ship, 'Rossiya.'" This is how Eleanor described the Vladivostok cruisers in the bay during the Russo-Japanese war in 1904.
About the Civil War she wrote, "Almost everywhere around the station and along the quay there are dead bodies. Wet snow that fell yesterday makes the picture even gloomier… Poor cadets that died at the station… I can recognize many of these boys" (from a letter written in 1919).
Eleanor fell in love with Vladivostok and did not want to leave. In 1918 she wrote: "Beyond Paris, Vladivostok is probably the most fascinating city on Earth at the moment… We are so very lucky to witness so many interesting things happening around us here and now in Vladivostok!"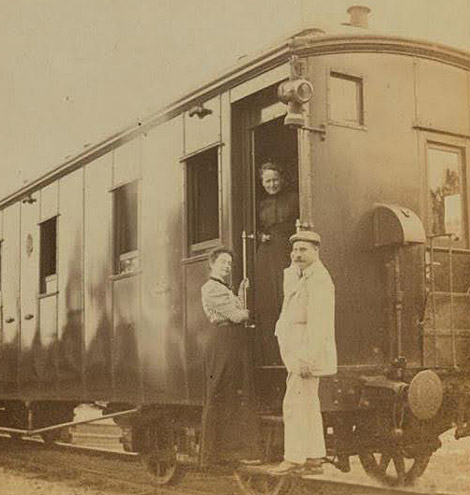 Eleanor Pray & Sarah Smith on a Transsiberian train. Photo courtesy: Rubezh publishing house

Eleanor stayed on in Vladivostok even after Sarah Smith´s departure to Shanghai and her husband's death. She worked in trader house Kunst and Albers opened by a German native until the firm was nationalized by the government.
"I asked myself what should all these people feel… the people who spend their whole lives serving Russia… and those who were forced to flee abroad… What do they think looking at these magnificent volcano peaks surrounding the bay knowing that they are leaving forever?" she wrote in 1922 when Russian officers opposing the Soviet government were emigrating from Vladivostok. Eleanor left for the U.S. only in 1930 when the last remaining foreigners left Vladivostok. The Soviet government took the businesses they owned.

Manuscripts do not burn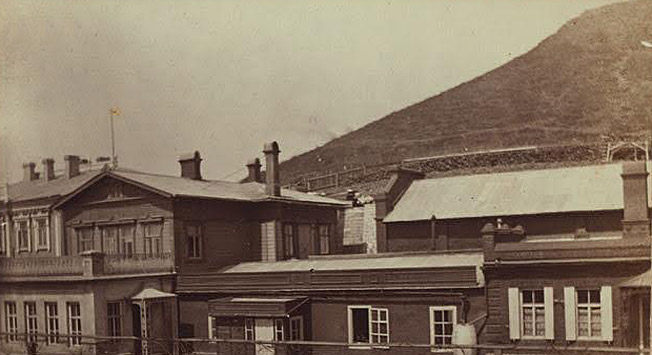 The Smith's house in Vladivostok. Image by Eleanor Pray/Rubezh publishing house
The cultural legacy of Eleanor Pray is growing and becoming better known. Soon after the collection of her letters was published, an album of her photos was released as well. The Arsenyev Primorsky Museum presented an exhibition based on her correspondence.
The English language version of the book "Letters from Vladivostok" was published by the University of Washington Press. Ingemanson, who discovered the letters of Pray, released her own book as well called, "The Sunny Neighborhood: A Vladivostok Tale" (2011). In it Ingemason narrates the stories about the Prays and other families from Europe and North America that resided in Vladivostok at the beginning of the 20th century.
In 2014 a monument to the famous "Far Eastern" North American was built near the stairs at Pochtovy pereulok, where she lived. A bronze lady hurries down to Svetlanskaya ulitsa, 41 holding a freshly written letter close to her chest. It is bound for the New World with a story about her life in Vladivostok.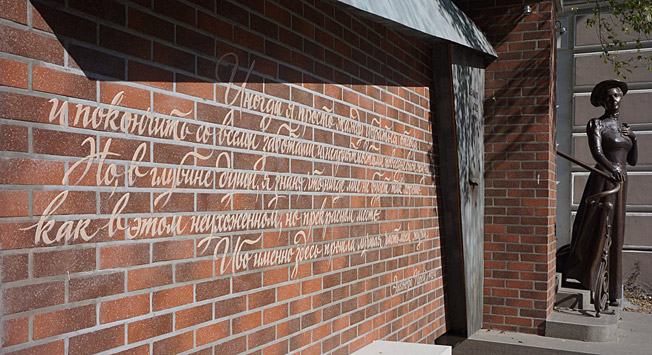 Monument to Eleanor Pray in Vladivostok. Photo credit: Yulia Shandurenko, RBTH

Pray's letters help to preserve the historical image of Vladivostok. Several years ago the illegal construction of a multi-storied building began at Pochtovy pereulok. The construction of the new building put the Smiths's house in danger. However, in 2015 the court ordered the new construction to cease. It is possible that Mrs. Pray's love for Vladivostok and the affection of the residents of this city to her legacy played a role in this episode.
All rights reserved by Rossiyskaya Gazeta.