The Kuril Islands: lose yourself in the Pacific landscapes of the 'Ring of Fire'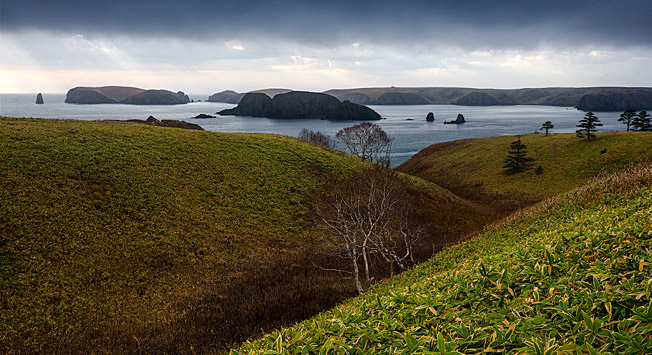 Life in this archipelago marches to the beat of its own drummer: seals gather on rocks, bird colonies assemble from dawn till sunset, bamboo grows where it wants to and geysers spurt from volcanoes. The Kurils offer a raw beauty that rivals Kamchatka in its appeal to travelers' senses.
When you arrive at Kunashir, Shikotan or Iturup, you'll see that life here goes by its own flow: the nature is virgin and wild, the places are those where humans have rarely been, and you are surrounded at all times by the blue waters of the Pacific Ocean and the Sea of Okhotsk.

Extraterrestrial islands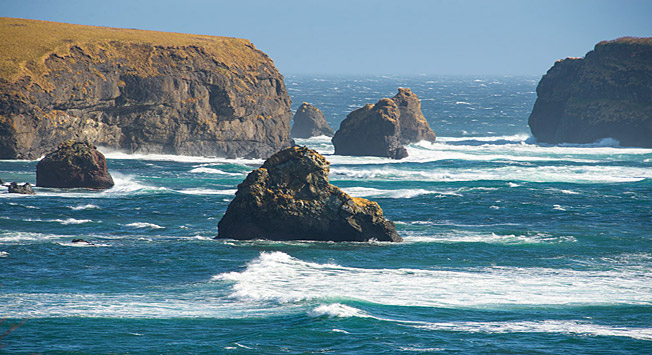 Photo credit: Ivan Dementievskiy for RBTH

The Kuril Islands (10,417 kilometers from Moscow) are a chain of 56 volcanic islands extending for 1,200 kilometers between the Kamchatka peninsula and the island of Hokkaido, like an arch dividing the Sea of Okhotsk from the Pacific Ocean. To the south of the Kuril Islands lies the border between Japan and the Russian Federation.
The islands form two parallel chains: the Greater Kuril Ridge and the Lesser Kuril Ridge, which are part of Russia's Sakhalin Region. The southern islands of the archipelago – Iturup, Kunashir, Shikotan and Khabomai – are claimed by Japan who considers them to be a part of the Hokkaido Prefecture. These territorial disputes have been ongoing since the end of World War II.
The Kuril Islands are located in a zone of elevated seismic activity: more than half of the local volcanoes are active and next to them there are geysers. Strong tsunamis are also not a rare phenomenon here: the most recent one dashed through in 2006.

Where the journey itself becomes an adventure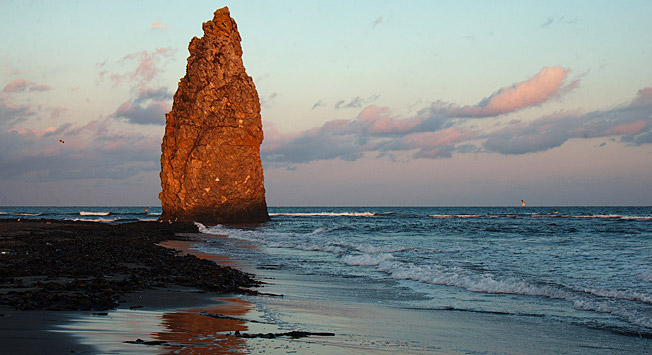 Photo credit: Ivan Dementievskiy for RBTH

You should not come to the Kurils without a love for adventure. Just getting there and back requires a certain amount of luck with the area's temperamental weather conditions.
People usually reach Iturup and Kunashir by plane. It is easier to get to Iturup where a new, modern airport opened in 2014. Previously an old Japanese runway, which was built in an often-foggy location, was used. Sometimes planes couldn't land for weeks.
The airport on Kunashir is older and is located in a less than ideal (i.e. foggy) spot. Expect delays: locals say that if you manage to fly on the first or second try you can consider yourself lucky.
A trip around the Kurils by ship, which travels around the islands several times a week, depends heavily on the weather. It is fairly routine for a ship to have to change course or not receive clearance to leave the port at all. Tickets cannot be purchased in advance; travelers can only register on a list and go aboard when places are available. Tickets are then purchased onboard.
The boat leaves from relatively nearby Sakhalin Island (9,400 kilometers from Moscow), which usually sets out for sea more or less empty. However, during its journey the ship can easily fill to capacity.
The third island of the Greater Kuril Ridge, Shikotan, is reachable only by motorboat and leaves from Iturup or Kunashir. The journey doesn't take long and places are almost always available on board.

A Mecca for lovers of survival tourism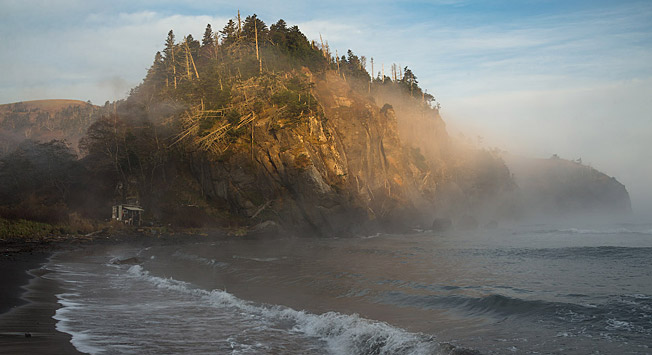 Photo credit: Ivan Dementievskiy for RBTH

Tourism infrastructure on the Kuril Islands is practically non-existent, thus any transfer resembles a kind of quest. Unsurprisingly, it's not too touristy out here, so you will meet plenty of locals. Fortunately for you Kurilians are very friendly and willing to help travelers of all stripes. It is safe and not so uncommon to bargain with a lighthouse keeper to stay with them for the night in exchange for a small sum. The conditions are a far cry from what you might find at a five-star hotel, but you'll hear many stories that no guide or concierge or perhaps anyone on Earth will ever tell you. If you're lucky, you can go out on a boat and observe how they lure the saury fish. Fishermen hunt them at night and tempt them with special projectors. The water literally sparkles with the silver color of thousands of fishes.
Shikotan, unlike Kunashir and Iturup, is not that big and no bears live here, therefore camping is an option. However, the situation on Kunashir and Iturup is quite different. In recent years there haven't been enough fish for the bears and during these periods of hunger they can become dangerous for humans.

A heritage of rust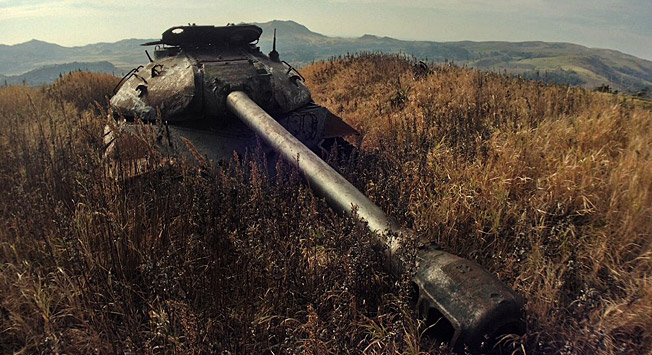 Photo credit: Ivan Dementievskiy for RBTH

Since the Kuril Islands are located close to Japan, with which there has been an ongoing territorial dispute, on each island gun posts and positioned tank units were built. On Shikotan tanks were set up all along the coastline of the village of Krabovy. Once upon a time this bay was well fortified and once every 18 months training against invasions took place. Today literally every meter of shoreline is riddled with bullets.
In the 1990s, after the collapse of the USSR, these militarized areas were abandoned. As it was difficult and expensive to remove outdated equipment, much of it has remained behind. Today tanks, cannons and the remnants of these fortified areas constitute one of the Kuril Islands' most recognizable images. In addition Japanese cemeteries and the remnants of pre-World War II villages still survive.

Permits and more about the weather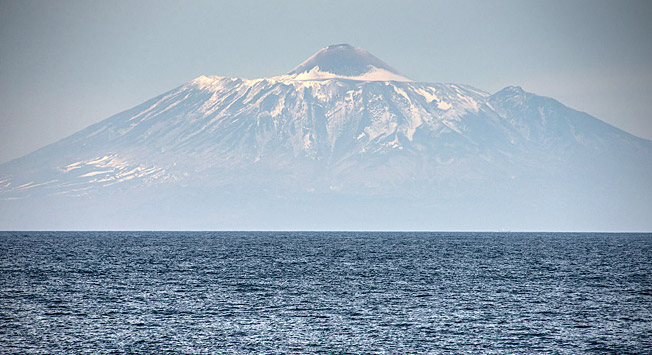 Photo credit: Ivan Dementievskiy for RBTH

It should come as no surprise that a trip to such a remote area cannot be planned overnight. Permits are required to visit all of the islands. On rare occasions border guards will issue permits on the spot, however, we strongly recommend that you obtain them in advance, either from a tour operator or the border control office in Yuzhno-Sakhalinsk on Sakhalin Island. This is a difficult process to undertake independently and could eat up entire days of your trip, so we strongly suggest going through a travel agency.
If you're on a 30-day tourist visa, leave yourself extra time and never cut it too close. Delays are almost to be expected at every step of the journey (and this can include getting your permits). Late summer and early fall are the least problematic times to travel in terms of weather.
All rights reserved by Rossiyskaya Gazeta.