The sweetest spots for a lakeside escape in Russia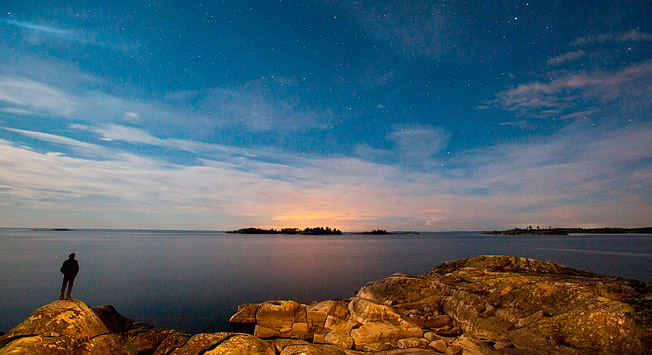 The world's biggest country has much more to offer travelers than just Lake Baikal: over 2.5 million beautiful blue lakes cover Russia's vast territory. We've picked the most alluring bodies of water across various regions for different types of leisure.
Summers in Russia are usually short-lived and warm sunny weeks are usually quickly followed by dull rainy days. Still it's the most welcoming part of the calendar year and it's probably the constantly changing weather that makes Russians enjoy summertime heat even more. And what better way to indulge in lazy weekend relaxation than to spend a day or two by the lake eating shashlyk kebabs, sunbathing and taking an occasional shot of ice cold vodka? Here's our list of the sweetest spots for lakeside relaxation in Russia.

Seliger Lake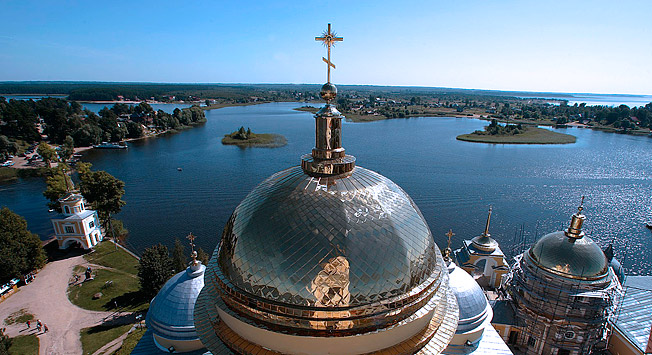 Photo credit: RIA Novosti/Roman Denisov

Seliger is the largest system of lakes in Central Russia. Located northwest of the Valdai Hills (halfway between Moscow and St. Petersburg), Seliger offers endless opportunities to enjoy a memorable lakeside getaway. There are numerous wooden cottages and resort houses for rent here and many old Russian architectural monuments to ensure that your brief escape is both relaxing and enriching.

One sight that you can't miss is the Nilov Monastery on Stolbny Island, founded in 1594. Today the monastery complex remains one of the most impressive ensembles of Neoclassical architecture in Eastern Europe. Yet another marvel to see on the shores of Seliger near the town of Ostashkov is a mysterious fiberglass pyramid built by Alexander Golod. Some people believe that the pyramid contains healing powers.

Karelian lakes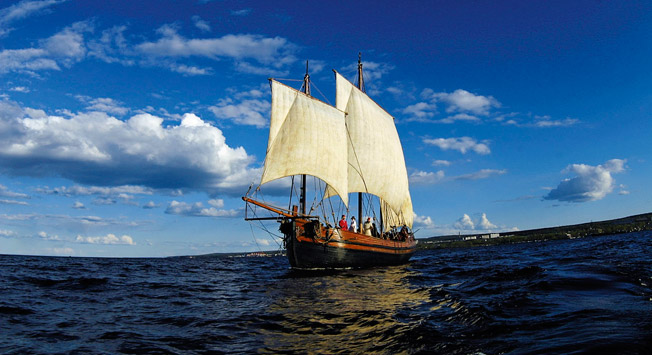 Photo credit: TASS/Vladimir Larionov

The Republic of Karelia alone has more than 61,000 lakes and ranks #1 in the world in terms of number of lakes per square kilometer. Here you can find small, secluded reservoirs as well as some of the biggest lakes in Europe such as Onega and Ladoga. Though the water temperatures here remain quite cool even during summers, the region is perfect for a lakeside escape due to its awe-inspiring natural landscapes and some of the finest examples of Old Russian architecture to be found anywhere.

One of the most captivating attractions here is undoubtedly the UNESCO-listed wooden church on Kizhi Island, which was built without using a single nail. Another place to visit is the small village of Verkhnie Mandrogi, founded between Ladoga and Onega lakes in the 18th century. It is best known for its unique Vodka Museum.

Baskunchak Lake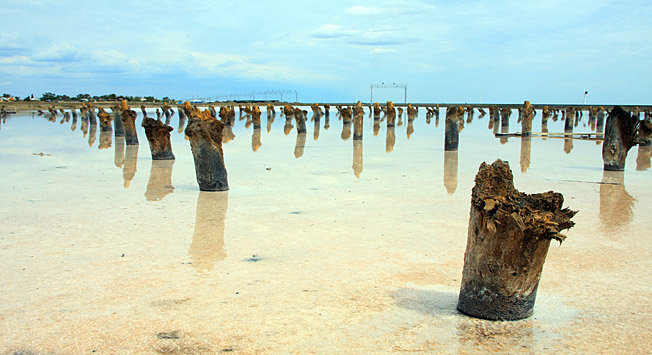 Photo credit: TASS/Sergei Chernov

Yet another great option for a weekend getaway is this 115 square kilometer salt lake in the Astrakhan Region. Baskunchak Lake has a salinity of 300 grams per liter (Dead Sea by comparison has a salinity of 340 grams per liter) and is popular for its healing properties. It is a truly unique natural phenomenon and apart from being a well-known travel destination, Baskunchak also contributes up to 80 percent of Russia's entire salt production industry.

This lake is especially popular among campers that bring their own tents here, but you can rent a comfortable hotel room in the nearby village of Nizhny Baskunchak. When you tire of swimming in the salty waters, go on a hike in the Bogdinsko-Baskunchaksky Nature Reserve and climb Mount Bolshoye Bogdo, which rises 150 meters above sea level.

Lake Turgoyak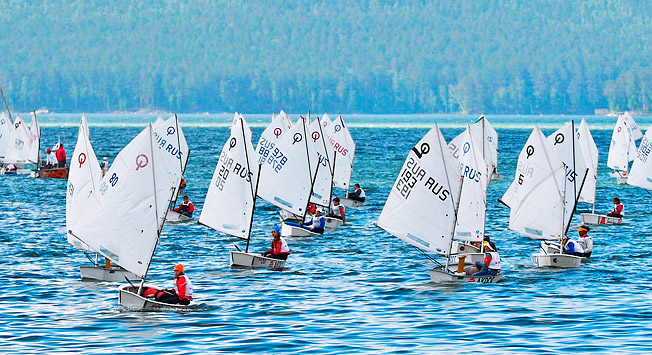 Photo credit: RIA Novosti/Alexander Kondratyuk

Lake Turgoyak is located in Chelyabinsk Region among the mysterious peaks of the Southern Ural Mountains and features very clear waters. For its water quality it is often referred to as Lake Baikal's younger brother. It contains the enigmatic Island of Vera, known for its legends and the stone remains of hermit dwellings. The silver-white sands, numerous resorts and holiday camps make this a popular tourist destination.
Lake Teletskoye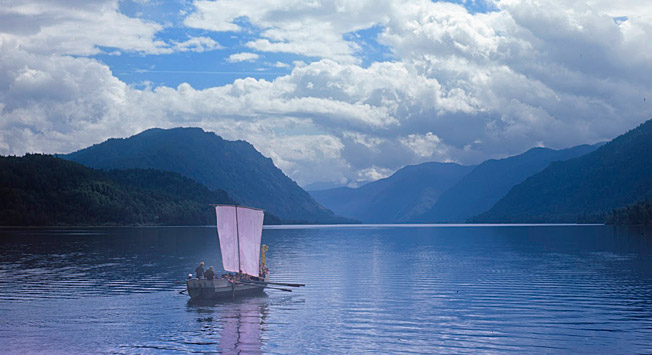 Photo credit: RIA Novosti/Alexander Lyskin

Featuring the Belukha peak, Teletskoye is the main symbol of the Altai Mountain kingdom. The lake is surrounded by glorious peaks and its picturesque landscapes attract many campers each year. Make sure to visit the Stone Bay and Korbu waterfalls.
Lake Khanka


Photo credit: TASS/Yuri Smityuk

Lake Khanka is the biggest freshwater lake in Russia's Far East. Located on the border of Russia and China and covering a territory of 4,190 square kilometers, it inspired Akira Kurosawa's 1975 film "Dersu Uzala". One of the lake's ancient names is "Khankala Omo," meaning "sea bird feathers." Birdwatching is popular here as there are 300 local species and the bloom of rare Komarov's lotuses in late July-August attracts visitors.
Lake Beloye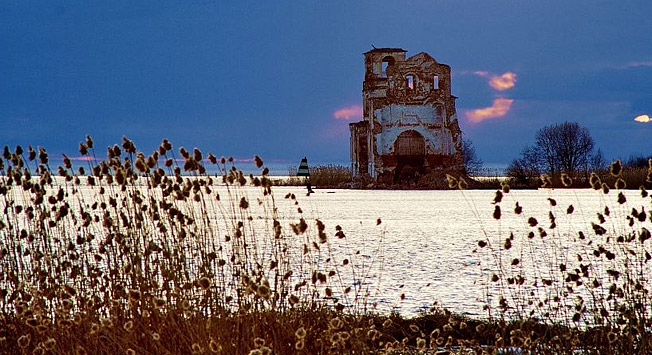 Source: Centre of cultural heritage rebirth Krokhino.ru

And last but not least is Lake Beloye in the Vologda Region. It is believed that the water starts to shine here with white lights just after dusk. The Russian Atlantis is also located here: The half-drowned church of Krokhino can be found right on the lake's shores.
This story was contributed by Ivan Shirokov and Natalia Pakhomova from Travel All Russia – a premium destination management company for package tours to Russia.
All rights reserved by Rossiyskaya Gazeta.