How to get a tour around Moscow without spending a ruble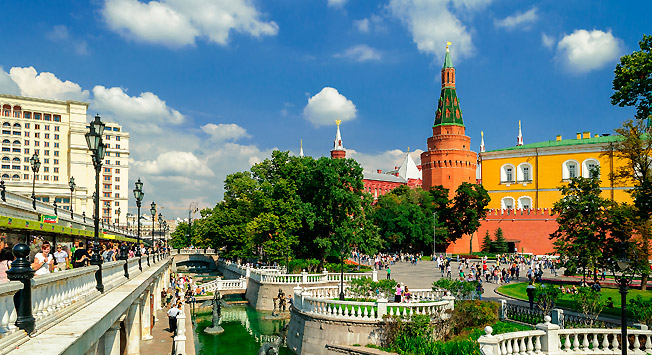 In Moscow sometimes you need tips from a tour guide or a local expert to get around, as Muscovites themselves often get lost in their own city. RBTH shares three important tips to help visitors find their way around the city free of charge.
What can you see for free?
A team of five local enthusiasts created the website Moscow Walks where you can download an electronic guide to Russia's capital. The creators managed to make detailed and easy-to-navigate routes from 3-6 hours, dividing them into five parts that can be downloaded to your mobile device or printed out.
The routes pass through the main pedestrian arteries and they have chosen an interesting collection of sights to take in along the way. The first route, the most popular one among tourists, leads from Kuznetsky Most to the Arbat through the historical center passing Stalin-era skyscrapers. The fourth route is off the beaten path and goes from the Baumanskaya metro station to Tsvetnoi Bulvar through old Moscow.
Overall, the Moscow Walks series includes truly unique findings. Considering the cobweb of central Moscow streets these walks will be an excellent resource for those that like city quests. After all, there is no better way to get to know a city than exploring it by yourself.
Who will be your free guide?
The Moscow Greeter project helps foreigners find amateur local tour guides to show them around Moscow for free. To begin, a traveler has to fill out a form on their website. Most likely your tour guide will be a university student of foreign languages or a language teacher. The website asks its users for donations to support its activities, but these contributions are optional.
Volunteer companies like Moscow Greeter have been recognized internationally for quite a while now. The first initiative of this kind was New York's Big Apple Greeters, which emerged in 1992 to help improve that city's reputation at a time when it was believed to be a dangerous and rather unpleasant place for travel.
Quite soon this initiative was borrowed by many tourist destinations around the world. A strong plus to this project is that it offers visitors a chance to look at the city through the eyes of a local who can give them insights into its everyday life and history.
Why is everything free?
The main reason professional tour guides offer free tours is to attract new clients. Such companies as Moscow Free Tour or Friendly Local Guides offer free walking tours with an English-speaking guide on a regular basis. This is how the company promotes its paid, more detailed and more interesting tours of the Kremlin, estates and parks, and communist Moscow and tours on other themes.
Some tour companies make occasional exceptions. For example, the company Tsar Voyage offers an open house once a year to show their loyalty to their clients by organizing free tours in English and French. In 2015 Tsar Voyage will offer bus tours accompanied by professional guides on September 26 for French-speaking groups (10:00 and 14:00) and on September 27 for English-speaking groups (10:00). You can still register by sending an email to laurence.nault@tsarvoyages.com.
To make a long story short, foreign visitors to Russia's capital have many opportunities to sightsee with a professional guide without having to spend a ruble in the process.
All rights reserved by Rossiyskaya Gazeta.