Every trip contains good and bad surprises that make up a traveler's individual experience. Moving from Europe to Asia, you may feel uncomfortable without hand sanitizer, but might really enjoy the low prices and fresh fruit you can find on every corner. Traveling from rural areas to big cities, maybe you like the way every little detail is thought through and how nice it is to have 5-bars of LTE connection, but perhaps deep down you long for the true simplicity of life and nature. So, what unforgettable things does Russia have to offer according to foreign travelers?

1. Food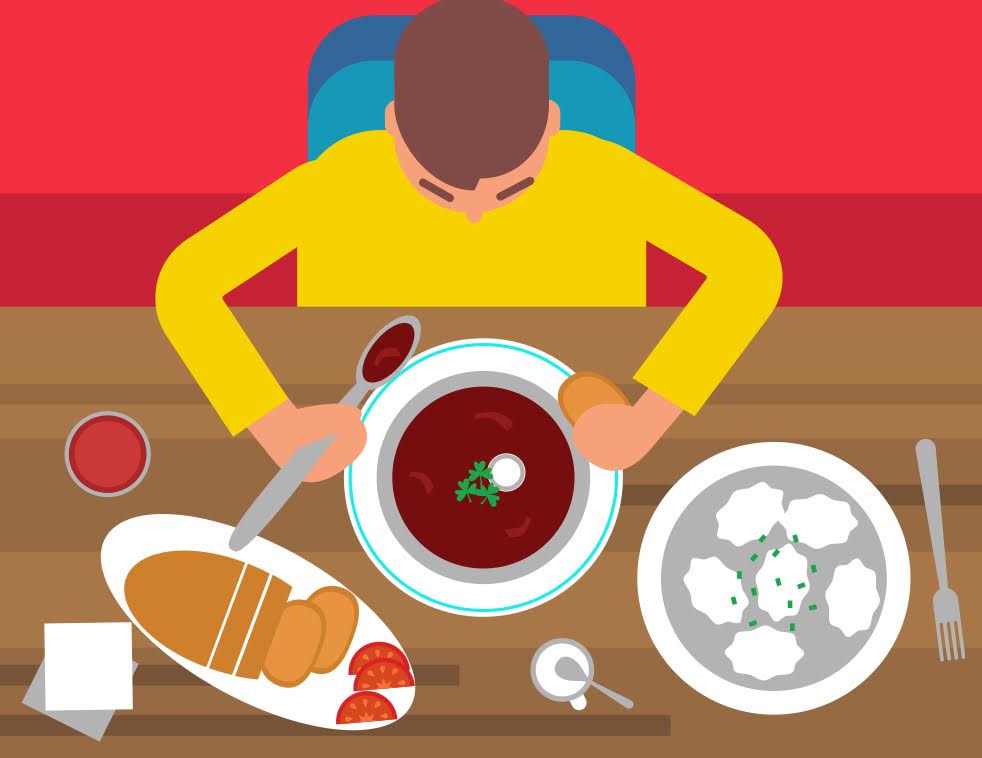 Illustration: Alena Repkina
Although sometimes Russian cuisine makes your eyes say "no," often it makes your stomach say '"yes" afterwards. Nordic influences have impacted Russian food in various ways: in both how it's cooked and the inventiveness in how it's preserved.
Scott Brauer, 34, freelance photographer from Boston, Massachusetts, U.S., visited Russia 4 times:
For me it's food I miss the most. Pelmeni, black bread, things made with black currant, mors, sushki, shashlik (a kind of Russian kebab). I also love the outdoor cafes...maybe not as much as those in Moscow, though I've never really been there in the summer. But in all of the other towns I've visited, I love being able to get food or desserts and drinks in any park or on the sidewalk or overlooking a river.
Joe Crescente, 38, writer and Director of Content Creation at Content COLAB from Portland, Maine, U.S., visited Russia 14 times:
Two foods bring back the Russia of my first trip: pelmeni and shaverma. Pelmeni probably accounted for 50 percent of my calories during that trip. I tried absolutely every variety of these dumplings (Siberian, pork, beef, fish, Chinese) with every imaginable sauce (sour cream, chili, curry, mayonnaise, soy). They really have earned their reputation as Russia's premiere food for bachelors. As for shaverma, there's no better snack after a long night out. During that first year I couldn't go home until I'd devoured a shaverma or two.
2. Transportation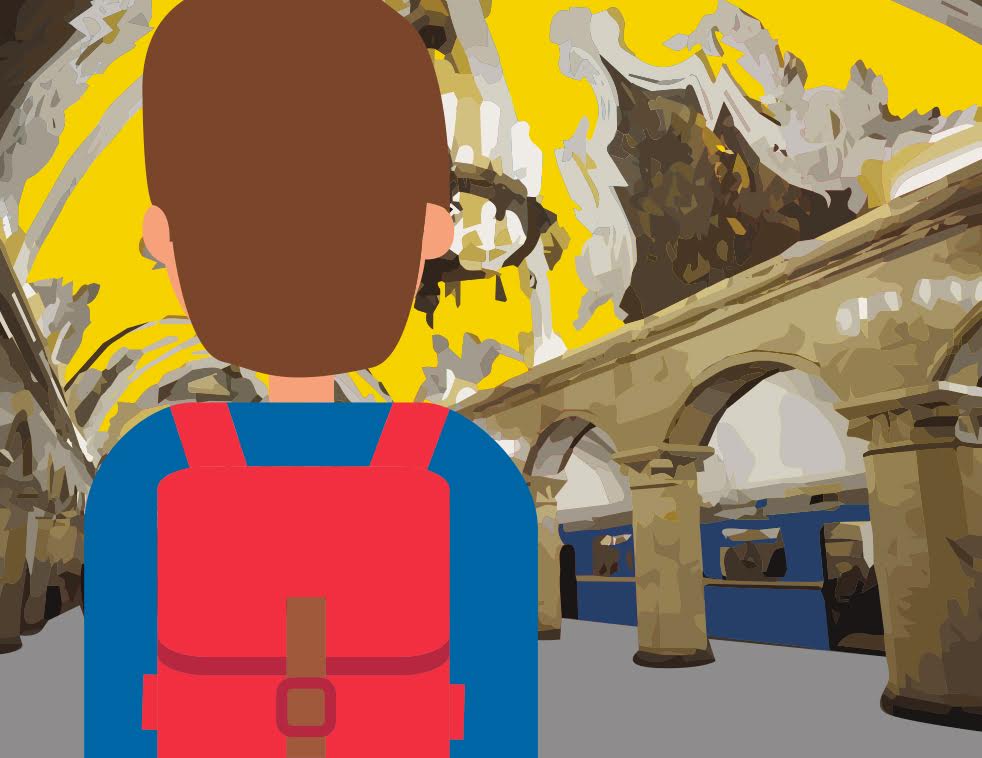 Illustration: Alena Repkina
Due to its enormous territory, long distances and socialist planning, Russia has developed a convenient and relatively cheap system of land and underground transport, which is easy to use especially if you know a little bit of the Cyrillic alphabet.
Alberto Caspani, 39, travel journalist from Milano, Italy, visited Russia 10 times:
[I miss] the very good railway connections, with their timeliness and lovely provodnitsa (railway attendant) service.
Peggy Lohse, 27, travel blogger and journalist from Dresden, Germany, visited Russia 11 times:
[I loved that the] subway, buses, mini-buses mostly don't have any strict timetable, but go at least every five minutes.
Scott Brauer, 34, freelance photographer from Boston, Massachusetts, U.S., visited Russia 4 times:
I miss Moscow's metro system. It's so fast and convenient and beautiful.
3. Internet and mobile service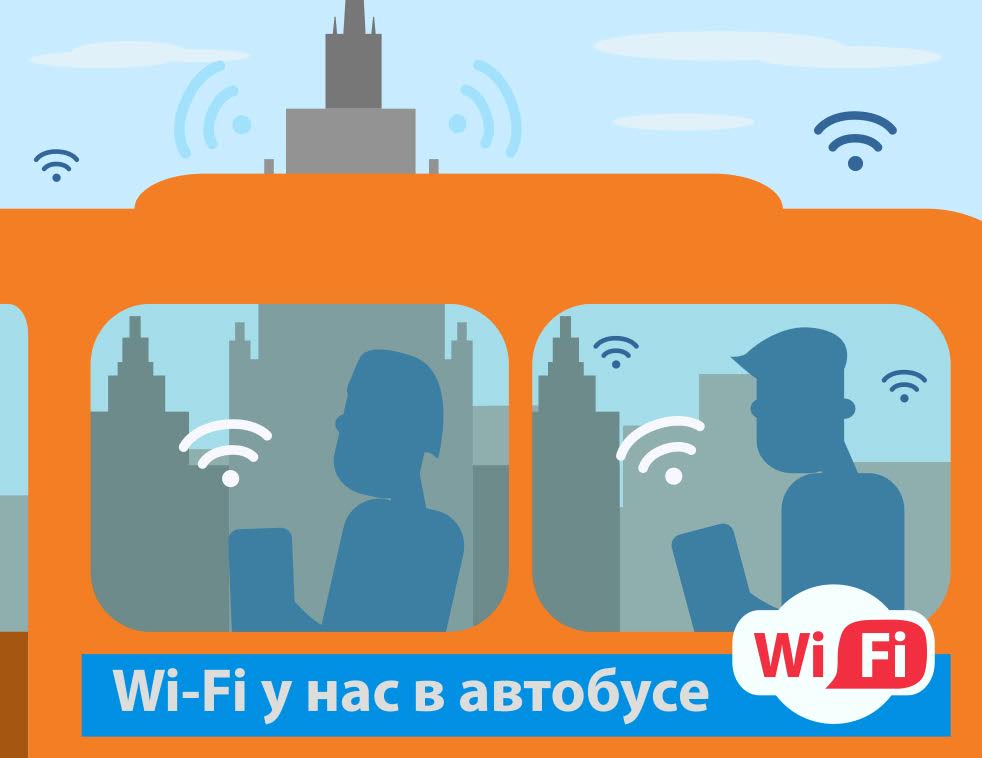 Illustration: Alena Repkina
Russians in large cities have gotten used to free Wi-Fi connections on public transportation, be it a bus or a subway car, and also in cafes, airports, libraries, universities, hostels and many other places. Mobile operators are also very affordable in Russia compared to the U.S. and Europe.
Lyndon Poskitt, 38, mechanical engineer, extreme racer and traveler from Yorkshire, UK, visited Russia 3 times:
I miss cheap mobile data, rugged people in the outback and simple food.
4. 24/7 shops and cities that never sleep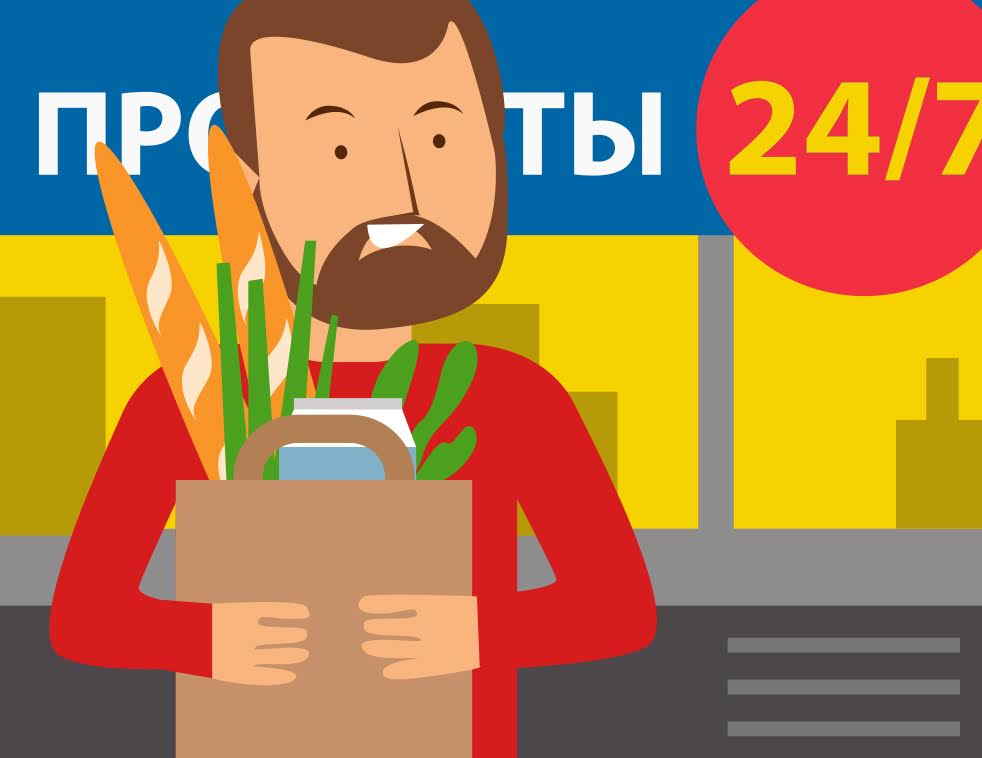 Illustration: Alena Repkina
Everything is available if you live in a big Russian city: food and drug stores that operate 24/7, late-night cinemas, food delivery, instant photo printing, fast-food restaurants and plenty of traffic.
Peggy Lohse, 27, travel blogger and journalist from Dresden, Germany, visited Russia 11 times:
Whenever I have to leave Russia for a while, the thing I miss the most - besides snow, the language and mushrooms - is the busy Russian city lifestyle. I miss stores working every day of the week with some of them operating around the clock. In Germany it's quite normal that no one is on the streets after 20:00 or in quiet parts of the city. In Russia there are people everywhere all the time - not only in Moscow or St. Petersburg, but also in smaller cities like Petrozavodsk, Tomsk, Tver or even in the polar [settlement of] Igarka.
5. The way people treat you and the way they smile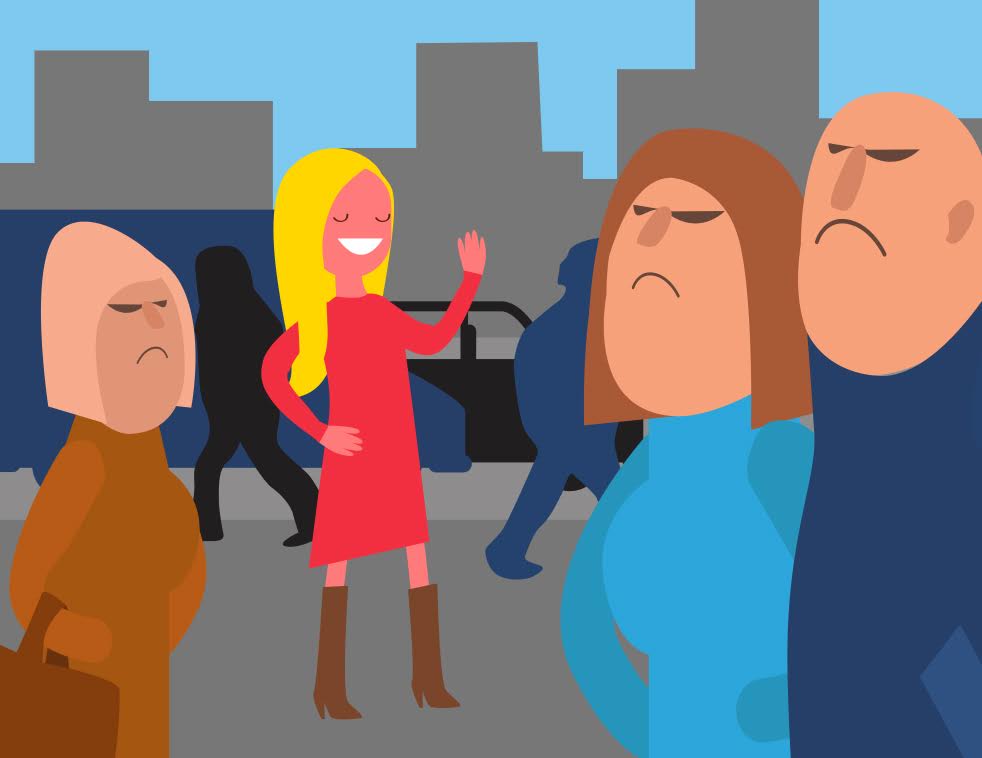 Illustration: Alena Repkina
Behavior patterns in Russia are pretty unusual for a foreigner, although despite the seeming surliness, these might be a pleasant surprise for those who try to crack the Russian social code.
Andras Karpati, 30, businessman from Hungary, visited Russia 15 times:
What I miss most about Russia is the incredible hospitality of people, the entertaining and friendly hosts. I miss the lights of Moscow that never go out 24/7 and 365 days a year, and I miss the feeling of being around people who so genuinely and passionately love their own country that you don't experience in too many other places around the world.
Ajay Kamalakaran, 37, journalist and writer from Mumbai, India, visited Russia 12 times:
I miss the idiosyncrasies of day-to-day Russian life. For a country where smiling at strangers is not a part of the culture, it's amazing how often pretty women on the streets smile at "visible" foreigners. This is something that is as common in Moscow as it is in smaller towns in the regions. Then there's the Russian sense of humor. It takes a bit of getting used to, but there's no looking back after you fully comprehend the cultural nuances.
All rights reserved by Rossiyskaya Gazeta.