1. Getting a visa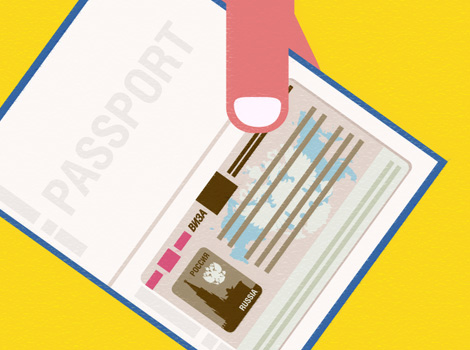 Credit: Alena Repkina

Some tourists are so nervous that their problems begin even before they enter the country. Alice from Italy and her friends went to St. Petersburg from Helsinki by ferry, so there was no need for a visa in that case. But a ferry company representative told them it was recommended to have an accommodation confirmation to avoid problems. The group ended up staying in a hostel, which they found on the lodgings website Airbnb. They had hoped to stay with fellow travelers in informal accommodations, but thought it best to get a confirmation from a formal spot.
How to avoid problems: Apply for visa through a trusted agent, such as a visa center or a known travel agency. This way you can avoid any ambiguity.

2. Crossing the border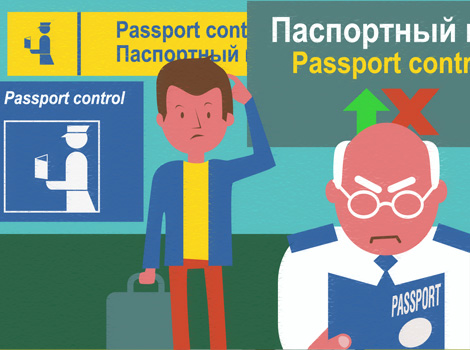 Credit: Alena Repkina

You got a visa, what next? The image of unpleasant customs officers comes to mind. As Viktor from Slovakia recalls Russian border officers were very strict.
"They were much more thorough with checking our documents on the way in and out of the country than I was used to from anywhere else."
While the documents were checked vigorously, Viktor and his friends successfully crossed the border with no problems.
How to avoid problems: Check the import rules in advance and follow them. If your visa paperwork is in order, there shouldn't be anything to worry about.

3. (Lack of) hospitality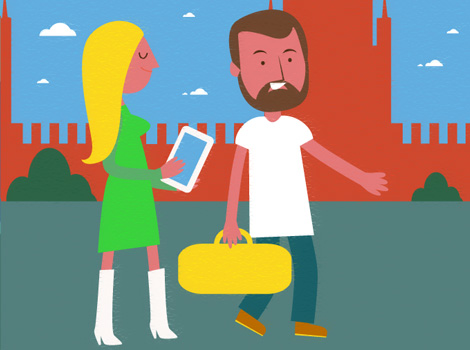 Credit: Alena Repkina

According to another assumption, once you've crossed the border, you might have to deal with inhospitable locals.
Sarah from Ireland found the opposite to be true in Moscow. As she recalls, "One guy even carried my bag to help me find a hostel."
Even those who didn't really speak English were kind, she remembers.
Giseop from South Korea doesn't know where his fear came from, but he admits having an image of Russians as being "cold, rough and racist." He personally didn't experience racism, but generally felt that Russians were unwilling to help strangers. In one instance he came to a bank office to use the bank machine and asked for help. He asked if someone spoke English and the reply was "no."
"But as I stood there trying to converse with Google Translate and showing I would not go before getting an answer, they finally said they actually had one English speaker," he says.
How to avoid problems: There are nice people everywhere. You are likely to get the help you need if you are patient and keep smiling.

4. Security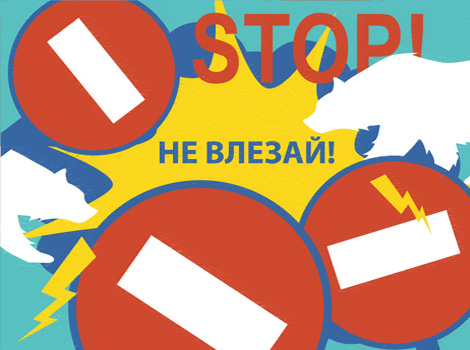 Credit: Alena Repkina

Before her first time in St. Petersburg, Agnese from Italy heard a lot about the Russian government and the fact that they "check everything."
As she says, "You can actually feel it after you arrive. Everyone is really serious, and you know you can't do anything wrong."
Overall though, Agnese had no problems.
When Birgitta from Estonia travelled to Moscow, there were disturbances downtown. She wasn't afraid of that, but the fact that car doors had to always be locked as a matter of precaution was unusual for her. Viktor from Slovakia was a bit anxious about being mugged in the streets, however, he says that everything was fine in the end.
How to avoid trouble: Check security tips in advance and try not to attract attention to yourself.

5. Language barrier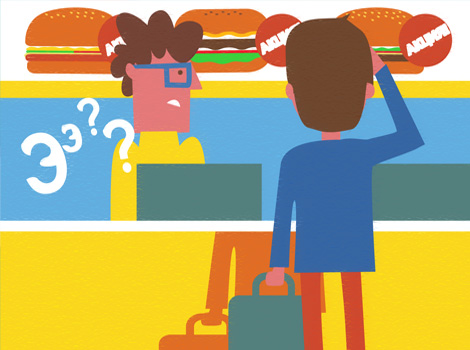 Credit: Alena Repkina

Last but not least is the fear that nobody in Russia speaks foreign languages. When Viktor found his accommodations, it turned out that the receptionist spoke fluent English.
"That guy was, to my memory, the only person we met who spoke English," says Viktor.
Viktor and his friends then went to Burger King, thinking that the staff of such a big franchise would speak the language. When the guys said "hello," the staff went to fetch a guy who spoke poor English. What was jarring for Viktor is that people never even attempted to understand him.
"One word in English, and everyone started mumbling something and avoided us like the plague," Viktor says. Luckily, his mother tongue is Slavic, and in most situations, he and his friends somehow pulled through.
As for Birgitta, it was quite impossible to use English in smaller cities like Yaroslavl. "I remember, in museums I got very tired, because everything was in Russian," she recalls. In Moscow, she found it possible to communicate in English in some places and the travelers managed to get by.
How to avoid problems: Download phrasebook apps and learn how to read the Cyrillic alphabet.
All rights reserved by Rossiyskaya Gazeta.