There's more to it than just winter: Russia's 4 hottest cities
While cold might be the first word that comes to mind when thinking of Russia, a number of its cities barely see snow in winter. In our guide to its hottest cities learn where women wear fur coats in 50°F, you can find yellow watermelons and have a mountaintop cognac.
1. Sochi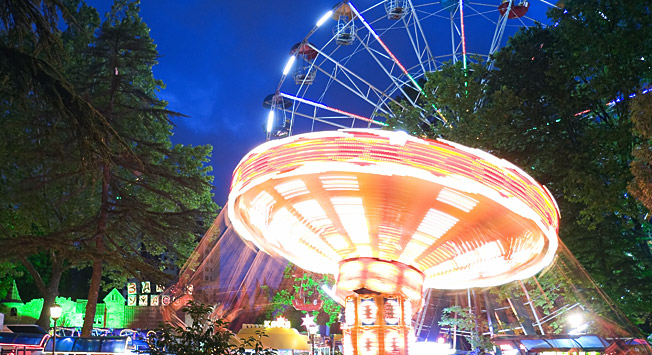 Photo credit: Lori/Legion-Media
Russia's hottest region is the Krasnodar Territory in the country's south, where the popular Russian resorts of Krasnodar, Sochi, Anapa and Gelendzhik are located. Sochi stands apart from other Russian destinations with peak temperatures often hitting 39°C (102°F) in the summer – a surprising fact considering the city hosted the 2014 Winter Olympics.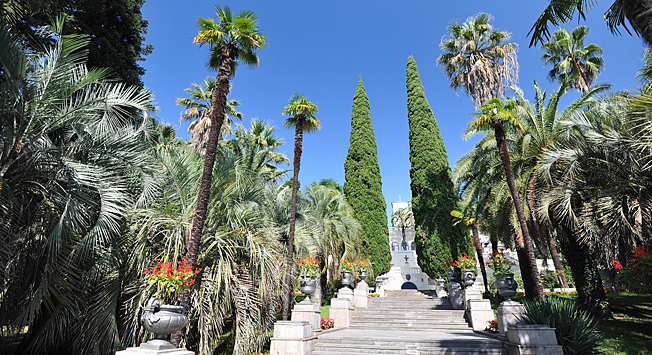 Photo credit: Lori/Legion-Media
In the wake of this global sporting event, Sochi underwent a drastic transformation from a simplistic Soviet-style resort with shish-kebab stands and karaoke bars on every corner to a well-groomed metropolis with coffee shops, bars and fashion boutiques to suit every taste.
Nevertheless, even the Olympic modernization program was unsuccessful in quashing the traditional laid-back allure inherent to this hot southern resort. You can still see women wearing their fur coats at 10°C (50°F) because as they'll tell you, "when else am I supposed to wear it," and you can buy a sticky churchkhela on the beach – a traditional Georgian candy made from nuts threaded onto a string and covered with thickened grape juice.
From time to time, you cannot help but feel the atmosphere of a typical "kebab-and-chanson" resort, oriented to rather a lowbrow audience, because Russian chanson music is most definitely not a genre for everyone. To understand what I mean check out Rob Hornstra's The Sochi Project, one of World Press Photo's first prize winners in the "History" category.

2. Astrakhan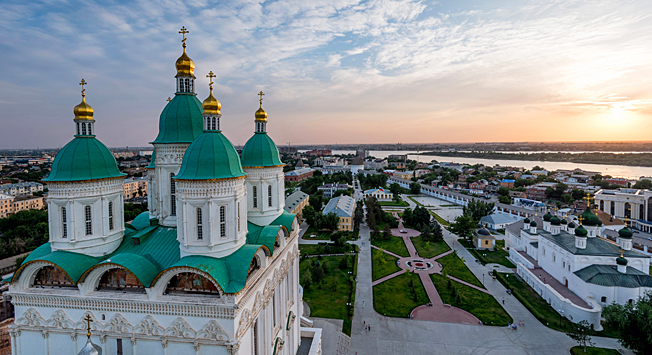 Photo credit: TASS/Maxim Korotchenko
The cultivation of watermelons has been mastered in many regions of Russia, including by the Siberian indigenous Evenk peoples. Yet climate still makes a big difference, so the largest crops are harvested in Astrakhan, with its average summer temperature of 25°C (77°F). The ripe fruit with its glaring-red, sugary flesh will burst open by just piercing it with a knife. It might be a good idea to visit the city in August when the Russian Watermelon festival is held. Visitors to the city can taste various sorts of the striped berry, including the celebrated "moon" yellow watermelon grown by local farmers.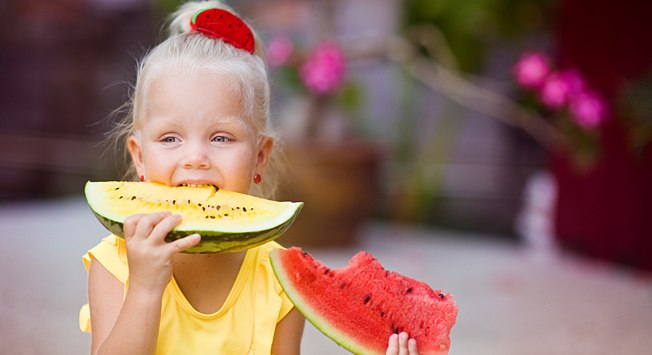 Photo credit: Shutterstock/Legion-Media
Astrakhan is worth visiting not just for its watermelons: it is here that you can enjoy an encounter with one of Russia's greatest and most famous rivers, the Volga, as it discharges into the Caspian Sea. In Astrakhan, local businesses provide motorboats and cutter boats for rent, while tourist agencies offer fishing trips. Besides watermelons, a perfect Astrakhan souvenir would be a Caspian roach (also known as a vobla, a species of cyprinid fish) or a type of fresh fish from the Volga, which can be found at the city's central fish market, Selenskiye Isady. And finally, do not forget to take a look at the Astrakhan Kremlin, a fine ancient fortress dating back to the times of Ivan the Terrible at the end of the 16th century.

3. Yevpatoria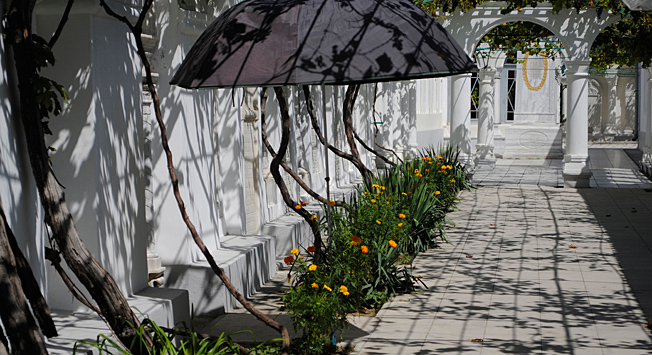 Photo credit: Alamy/Legion-Media
Although Yalta and Sevastopol are thought to be Crimea's hottest cities, in Yevpatoria the temperature can also rise up to a burning 41°C (106°F) on a summer day. This city with a population of about 100,000 is a promising destination not only for those in search of a nice tan or a sunny beach to get warm. A stroll around Yevpatoria can become a real-life quest for traces left by a multitude of peoples.
The old town features a cozy and calm quarter once inhabited by Karaites – Crimean Jews. Here you will find dainty prayer houses, also known as kenasas, and the Karaman Cafe, where traditional Karaite dishes are served. Yevpatoria's trademark specialties come from Karaite cuisine: yantyk – meat pasties from tender dough, or khomur-dolma – tiny dumplings so small that Karaite women used to measure them with their wedding rings.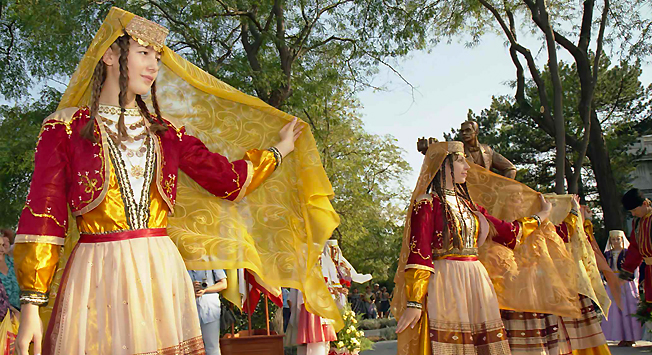 Photo credit: TASS/Alexey Pavlishak
While walking around the city you may also come across the Juma Jami mosque, the Greek Church of Elijah the Prophet with its stained-glass windows or the ancient Turkish baths, the only such facilities in Crimea.

4. Makhachkala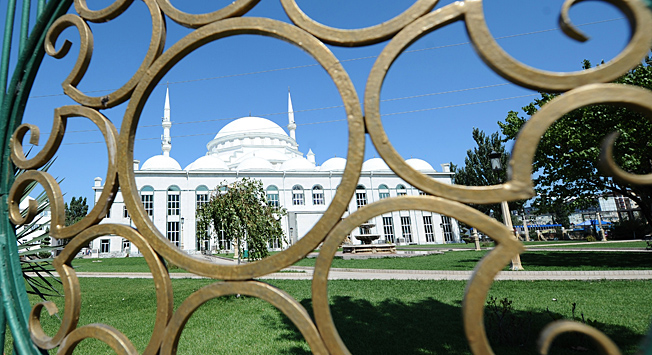 Photo credit: TASS/Viacheslav Prokofiev
The Republic of Dagestan, called "the Land of Mountains" for its rugged landscape, has one of Russia's hottest cities as its capital. Makhachkala, where temperatures may rise to 38°C (100°F) in summer, is a perfect place to enjoy long warm evenings. Take in a stroll to an old lighthouse on a hill surrounded by narrow eastern-style streets and low houses, or just sit on a sandy beach and while away an afternoon by the Caspian Sea.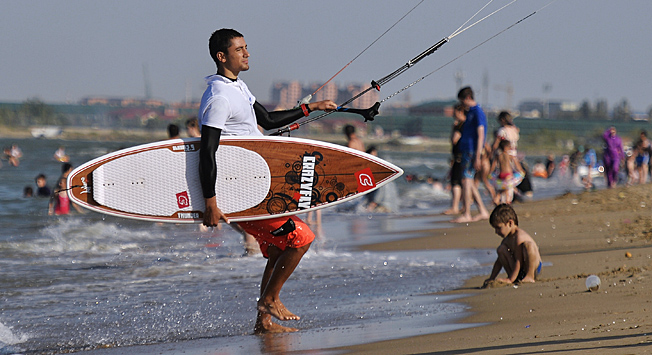 A kitesurfer on the beach of the Caspian sea in Makhachkala. Photo credit: TASS/Dmitry Rogulin
Alternatively – or even better – you could get a bottle of the famous Dagestani cognac or wine and set out for the Tarki-Tau Mountain, a viewpoint area that is widely considered to have the best panorama of Makhachkala and the Caspian Sea. Once part of the Silk Road, the settlement of Tarki today has no more than 1000 residents.
All rights reserved by Rossiyskaya Gazeta.