When outsiders think of Irkutsk they usually think of great distances, extreme cold, and maybe Lake Baikal. With a population of about 600,000, Irkutsk is one of the largest cities in Siberia, but it's also one of the region's sunniest and warmest cities.
On a weekend exploring 19th century architecture and the west side of Lake Baikal, find out why Irkutsk is the most popular destination on the Trans-Siberian Railway.
Daytime pleasures
Every seasoned traveler knows that the best way to explore a city is on foot. You can do this by yourself, or with a guided 2-3 hour 'green-line tour' that takes you past 30 of Irkutsk's most interesting places.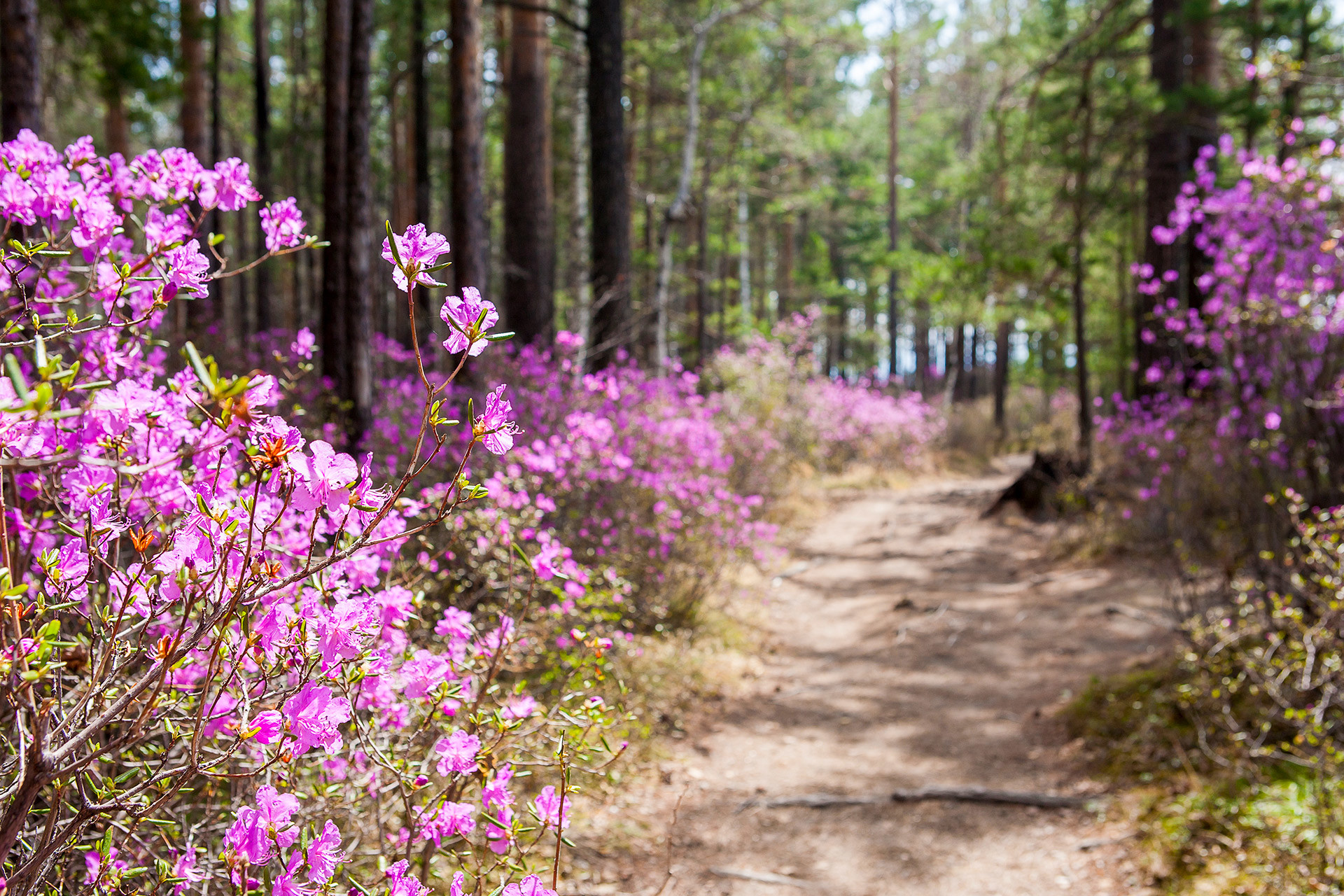 Whether or not you go on the green-line tour, be sure to walk around the historic city center. The wooden architecture that lines the streets of the old quarter is stunning and was even included on the preliminary list of UNESCO's Cultural Heritage Sites.
Take particular note of the old city's windows: they are larger than those of typical Siberian houses of that period, often exceeding one meter in height, and most have window shutters (an aspect often overlooked in typical Russian architecture).
Legend has it that a high crime rate once plagued Siberia for so long that residents tried to protect their homes with heavy and durable window shutters. Now, the windows' intricate designs are another of the city's charming qualities.
If you stroll along the Angara River embankment, walk back into the city along Karl Marx Street in order to see the impressive Irkutsk Drama Theater. Built in 1850, it is one of the oldest drama theaters in Russia today, and has a prestigious history thanks in large part to the famous playwrights Alexander Vampilov and Valentin Rasputin, both Irkutsk natives.
In fact, walk another 10 minutes and stop by the wonderful Alexander Vampilov Cultural Center. Ask for a tour to learn about the life and work of "Siberia's Chekhov."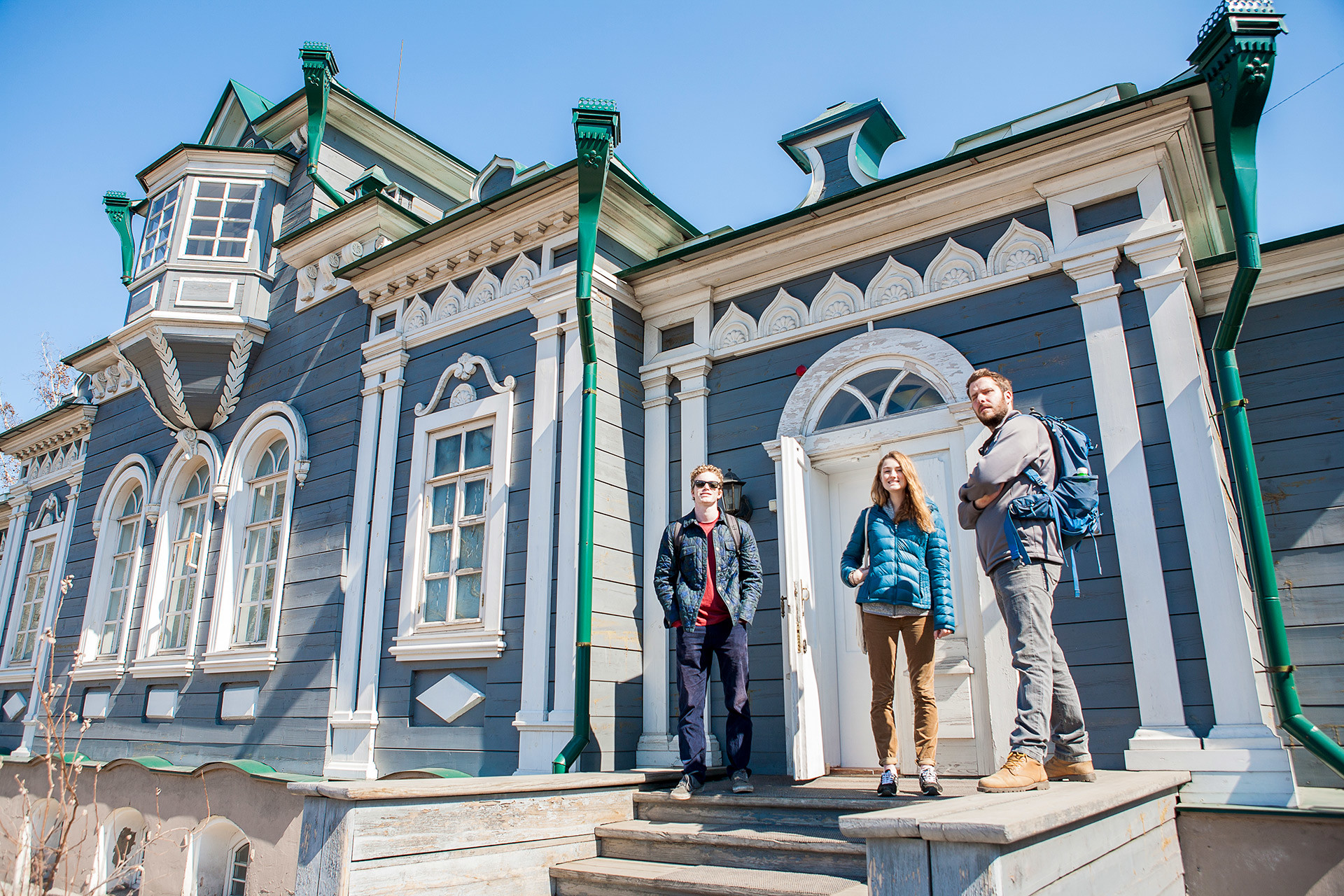 Decembrists' museum
Ilya Ipatov
Next, visit a museum dedicated to the Decembrists, a complex that includes the manors of the Trubetskoys and Volkonskys. Following the famous 1825 uprising, most of the Decembrist rebels were exiled to Siberia. Some received permission from the Tsar to settle permanently in Irkutsk, where they built the manors that you can visit today.
Famously, many of the Decembrists' wives followed their husbands into exile. These women have become symbolic in Russian history for their sacrifice – a symbol of women willing to risk everything for their husbands.
Maria Volkonskaya, wife of the Decembrist leader, Sergei Volkonsky, followed her husband to Irkutsk where the family lived in exile for 30 years. At the Volkonsky manor you can tour their house, see their personal items, the artwork they made, and even a winter garden where Maria Volkonskyaya grew pineapples in her home.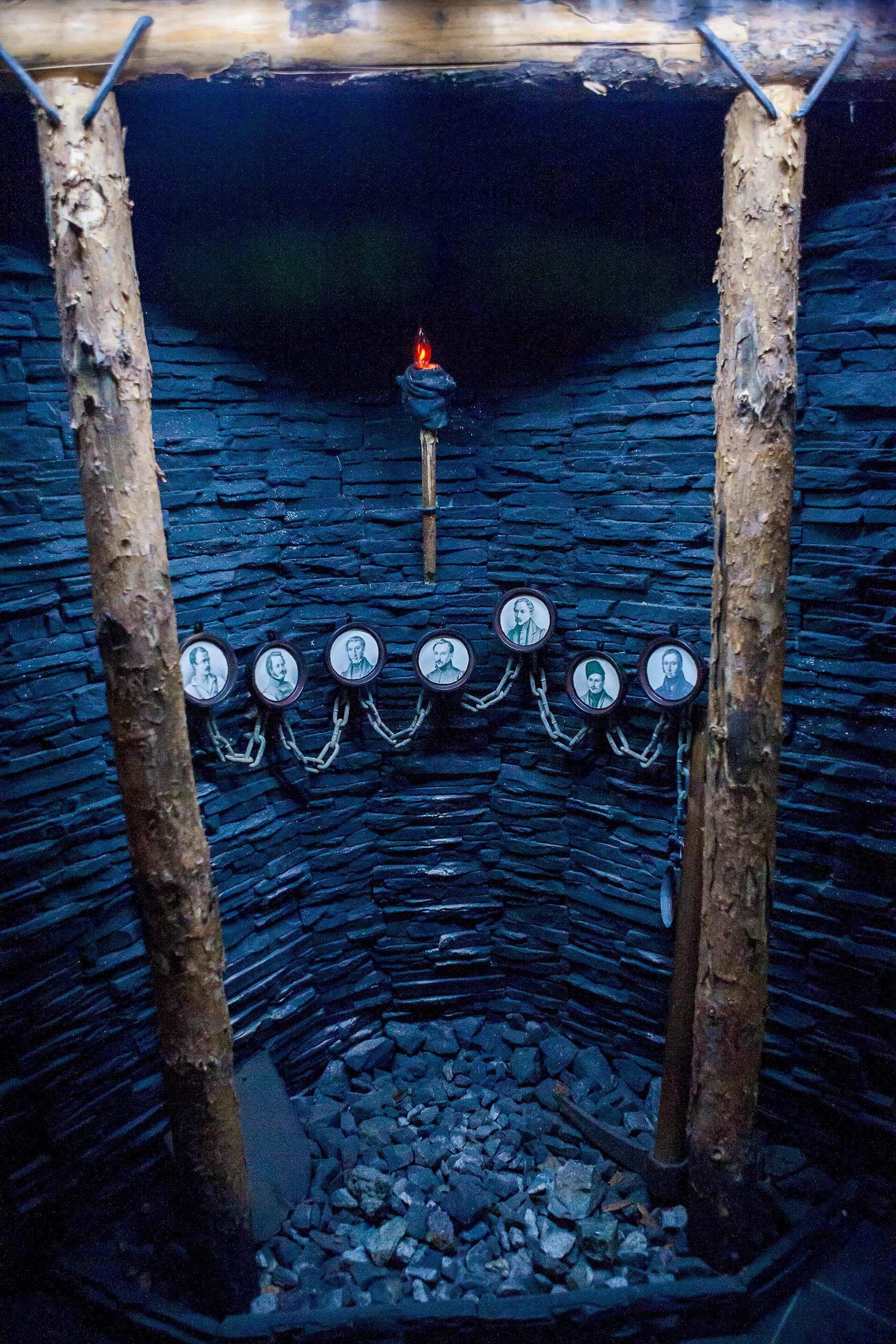 Inside the Decembrists museum
Ilya Ipatov
Another reason to visit is to explore the history of War and Peace. Prince Sergey Volkonsky was a distant relative of Tolstoy, as well as one of Tolstoy's personal heroes. In fact, Tolstoy modeled one of the main characters of War and Peace, Prince Andrei Bolkonsky, after Sergey Volkonsky. The museum regularly hosts events, so try to attend a summer movie night, or a 'night at the museum' in the winter.
Now, you're probably famished from all of that walking, so take advantage of the city's best cuisine. First, try buuzy, which are Buryatian dumplings. They should be eaten hot and by hand, and don't forget to drink the broth first! The most popular buuzy place in town is café Buza on Chernishevskovo Street.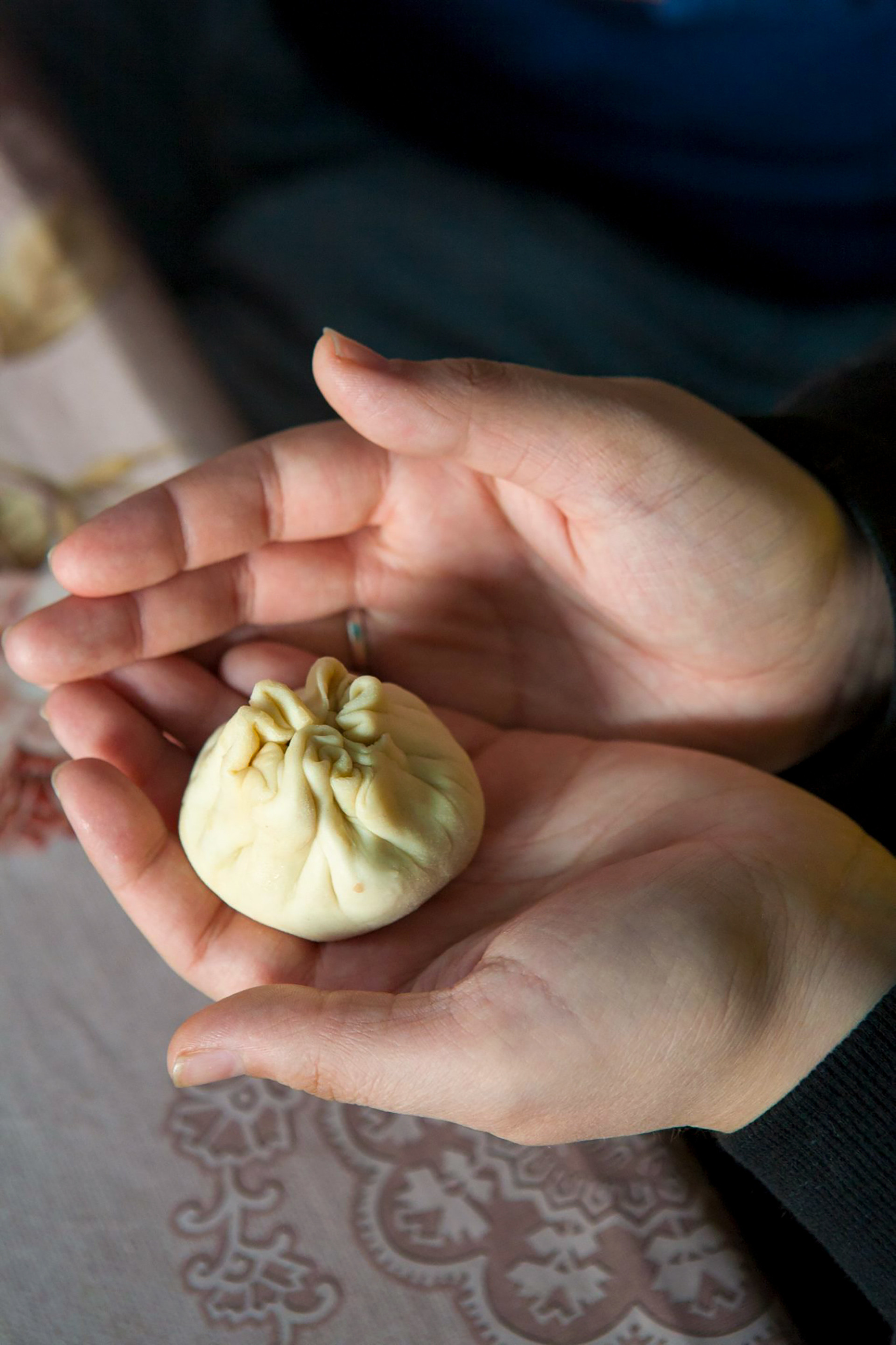 A freshly made buuzy
Ilya Ipatov
Next, Rassolnik serves traditional Soviet-Russian food, and allows you to choose from a local farmers menu, (there's even an introduction to the farmers with pictures and short bios). In addition, Rassolnik has a great dessert menu, and maybe the best honey cake in town!
Nightlife
The center of Irkutsk's nightlife is the area known as "130th Kvartal," which has a number of bars, as well as opportunities to sing karaoke and dance. Throughout the city there are karaoke bars and disco clubs, including "Opera," "Don't shoot the pianist" karaoke club, and "Wild horse" karaoke bar.
Baikal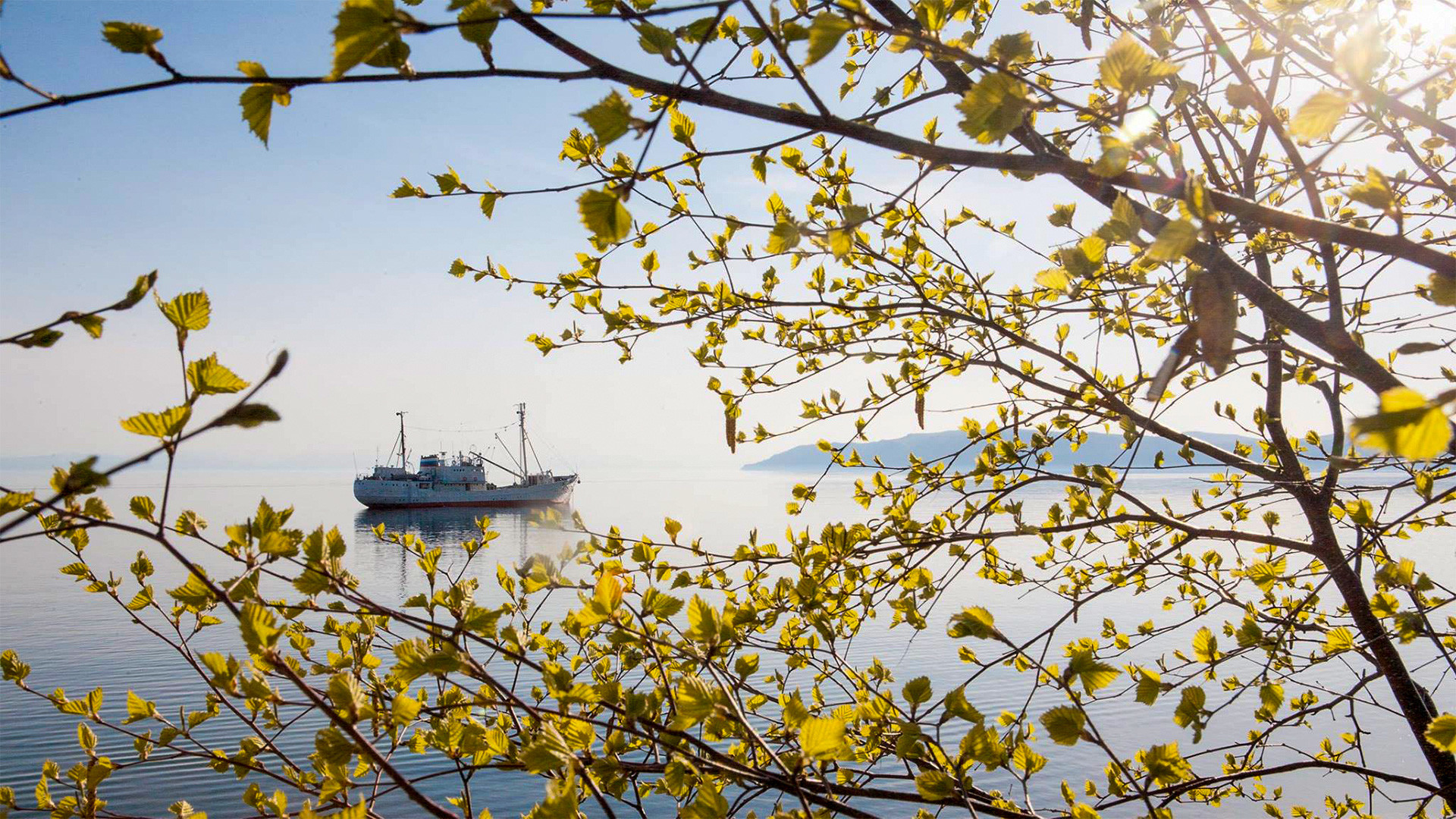 View from the village of Listvyanka
Ilya Ipatov
When you're ready to get out of the city, take a 50-minute marshrutka ride to Lake Baikal, which is also called the "small sea," and is one of Russia's greatest natural treasures. From Irkutsk, the closest destination on the lake is Listvyanka, "the gateway to Baikal."
Listvyanka has a bustling outdoor market that sells fresh and dried herbs, teas, souvenirs, and Baikal's famous omul fish. Do not miss a chance to eat the mouthwatering omul on the shores of Baikal!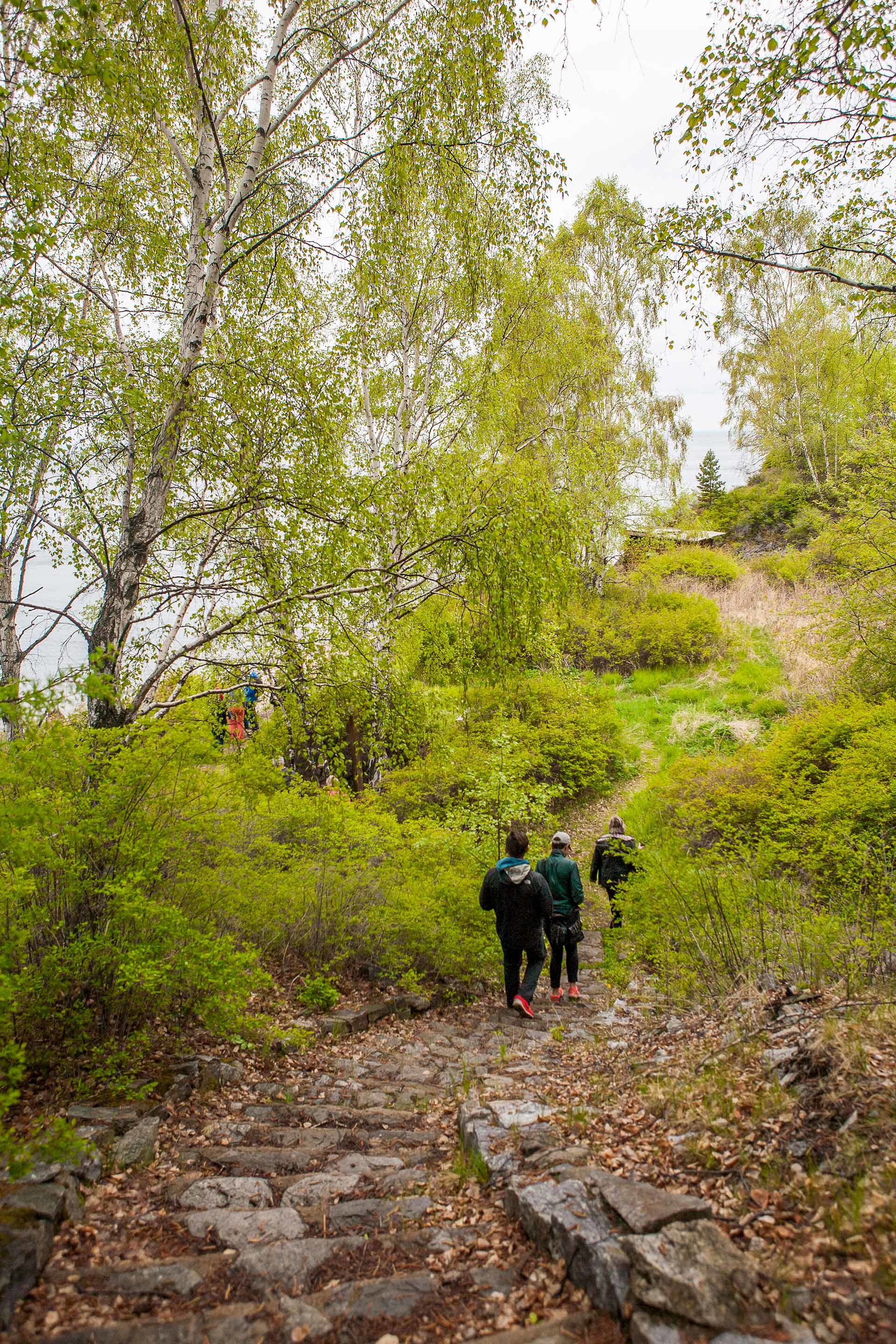 Hiking in Listvyanka
Ilya Ipatov
In winter you can pet reindeer, play games on the frozen lake, or enjoy a day of skiing in Listvyanka. Take a short hike past the ski resort, and catch a glimpse of the famed Shaman kamen, an enormous rock that protrudes just above the surface of the Angara River (where the mouth of the Angara flows into Baikal).
According to legend, criminals were rowed out to the rock and given a choice: try to swim back to shore, or remain on the rock and freeze to death. They say it wasn't much of a choice, because the Angara's waters flow so fast and cold that any criminal who attempted to swim would quickly freeze to death.
Step inside Listvyanka's Baikal Museum and learn extraordinary facts about the world's oldest and deepest freshwater lake. For example, more than 75 percent of the plant and animal species in the Baikal region are endemic, meaning that they don't exist anywhere else on the planet. The museum is home to two Baikal nerpa (seals), the only known species of seal to live solely in freshwater. How the seals came to live there is still a mystery.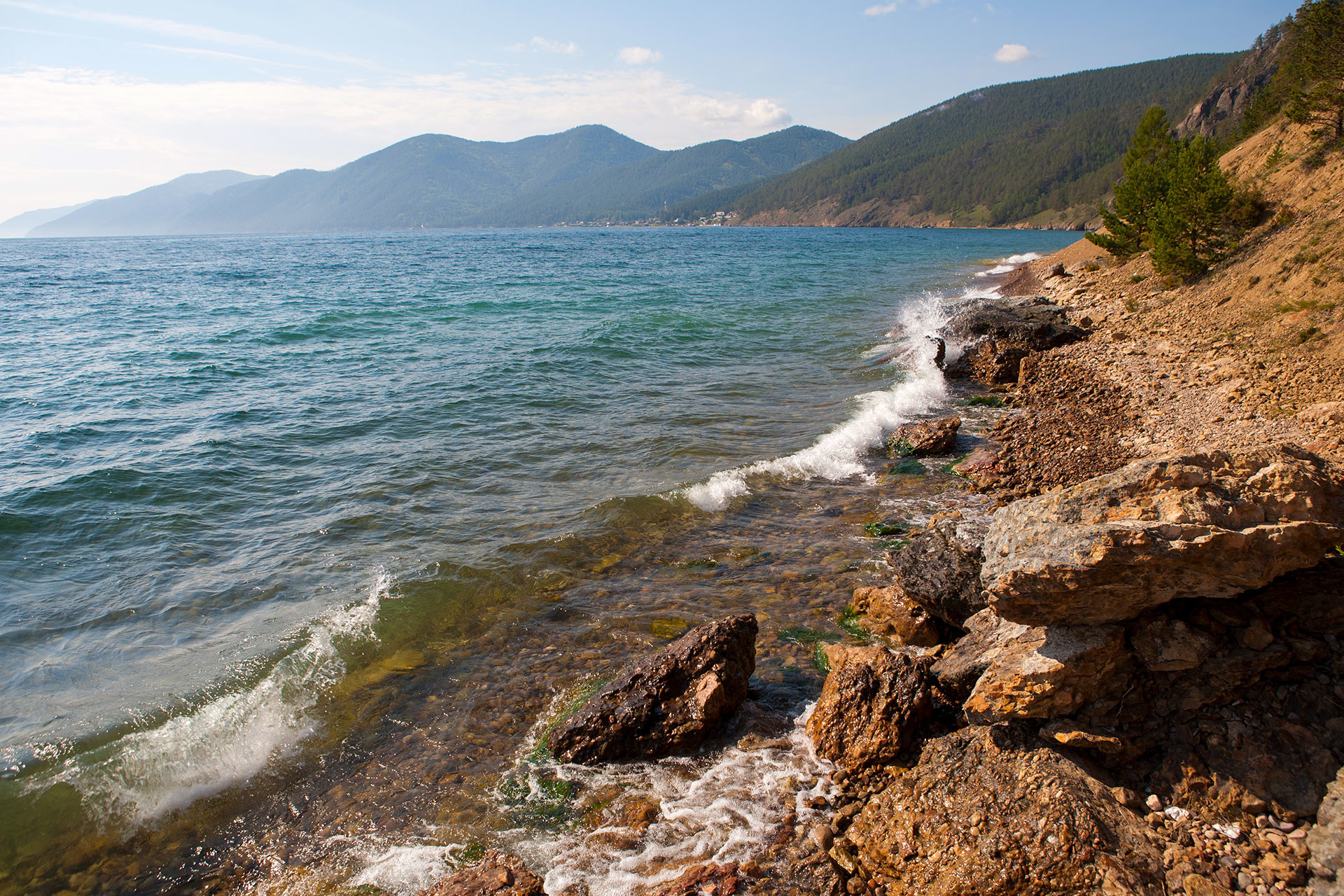 Baikal is the world's largest freshwater lake by volume, so it's definitely worth seeing before you die
Ilya Ipatov
Finally, Listvyanka has a number of places to sample traditional Russian banyas. Hotels such as the Baikal Hill Residence, Legends of Baikal, or Hotel Mayak offer banyas, as well as smaller inns such as the Cheerful Bear, Malina Guest House, and Baikal Seasons. С легким паром!
If you feel ambitious, combine your trip to Listvyanka with a trip to the Taltsi Museum, (a 20 minutecar-ride away). Taltsi is an outdoor museum on the Angara River, which displays the region's traditional wooden architecture. Taltsi often hosts events, sells wooden souvenirs at an outdoor market, and features the home of the traditional Russian fairy tale female villain, Baba Yaga.
If using any of Russia Beyond's content, partly or in full, always provide an active hyperlink to the original material.