'Faces of the East': Post-Soviet lives through a German's lens (PHOTOS)
Russian artist Ustina Yakovleva in her Moscow atelier
Philipp Lausberg
This German's love of Russia has infected even the Russians themselves. Whenever he's not working, Philipp Lausberg embarks on journeys across the post-Soviet region to photograph real people and record their stories. As his 'Faces of the East' page keeps gathering steam, here's a tour of some of his best - and as yet unpublished shots.
Philipp is a Munich native, an Oxford history and politics graduate and currently a researcher with the University of Antwerp. He's been going back and forth between Germany and Russia for travelling and work just so he could come back and see his friends. And - as he says - because Moscow has a hold over him, and he'd love to live here again, given the chance.
With his 'Faces of the East' Facebook project, he's doing a stellar job of combining photos with stories, telling it like it is and giving his audience an unvarnished glimpse into the real lives of his post-Soviet subjects.
The captions underneath the photos are reduced tidbits of the full stories you will find on the Facebook page.
"I have always been fascinated by Russia and other post-Soviet countries, learned Russian, have worked and lived in Moscow and I keep coming back to the region to visit friends and to travel."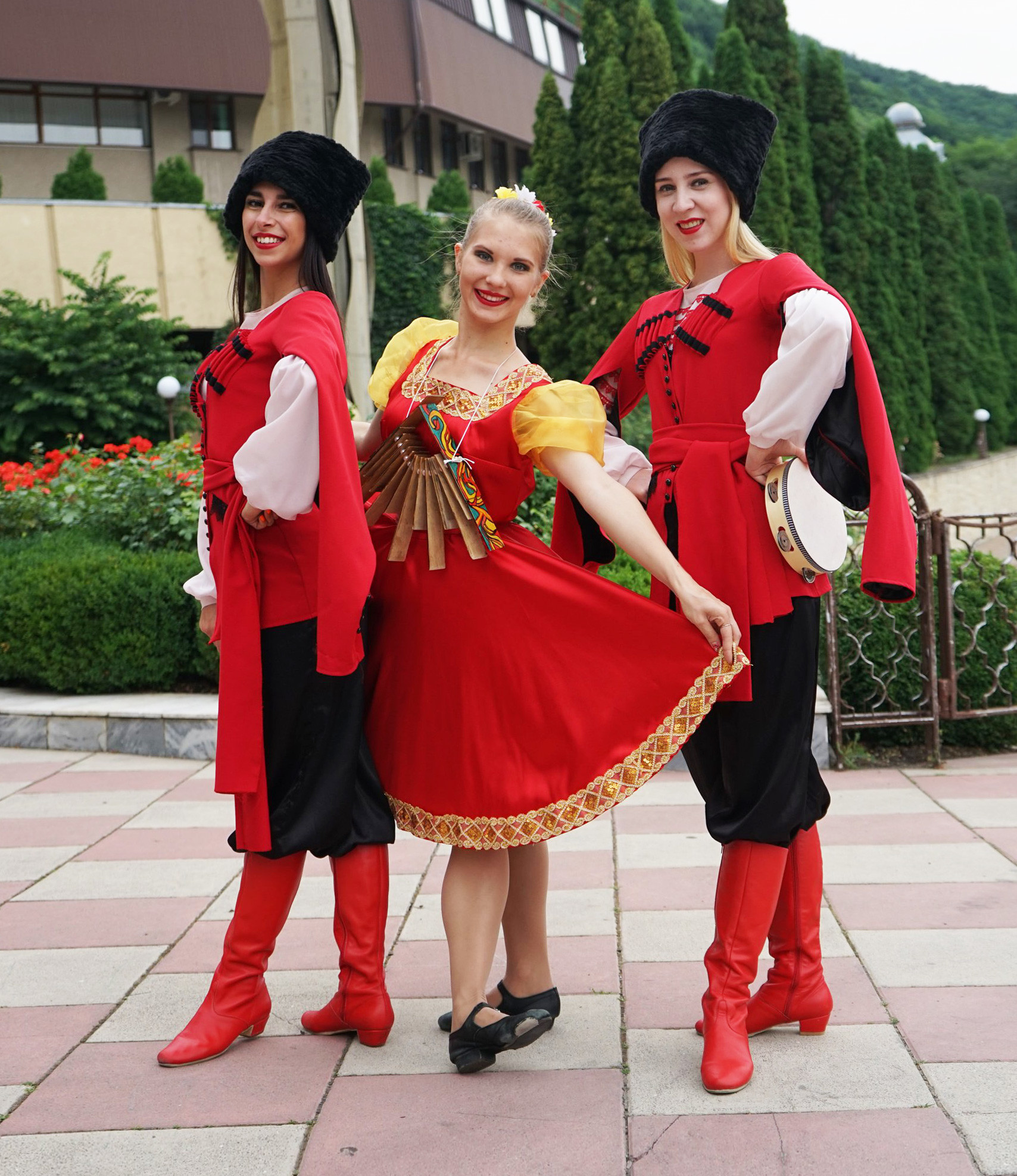 "One thing that has always struck me about the region is the abundance of peculiar characters with unique life stories. So many of them strange, dark, absurd, funny or sad, and always profound. In short, touching upon the whole spectrum of the human experience from dark to bright in an unfiltered and intense way that is rarely encountered in the West."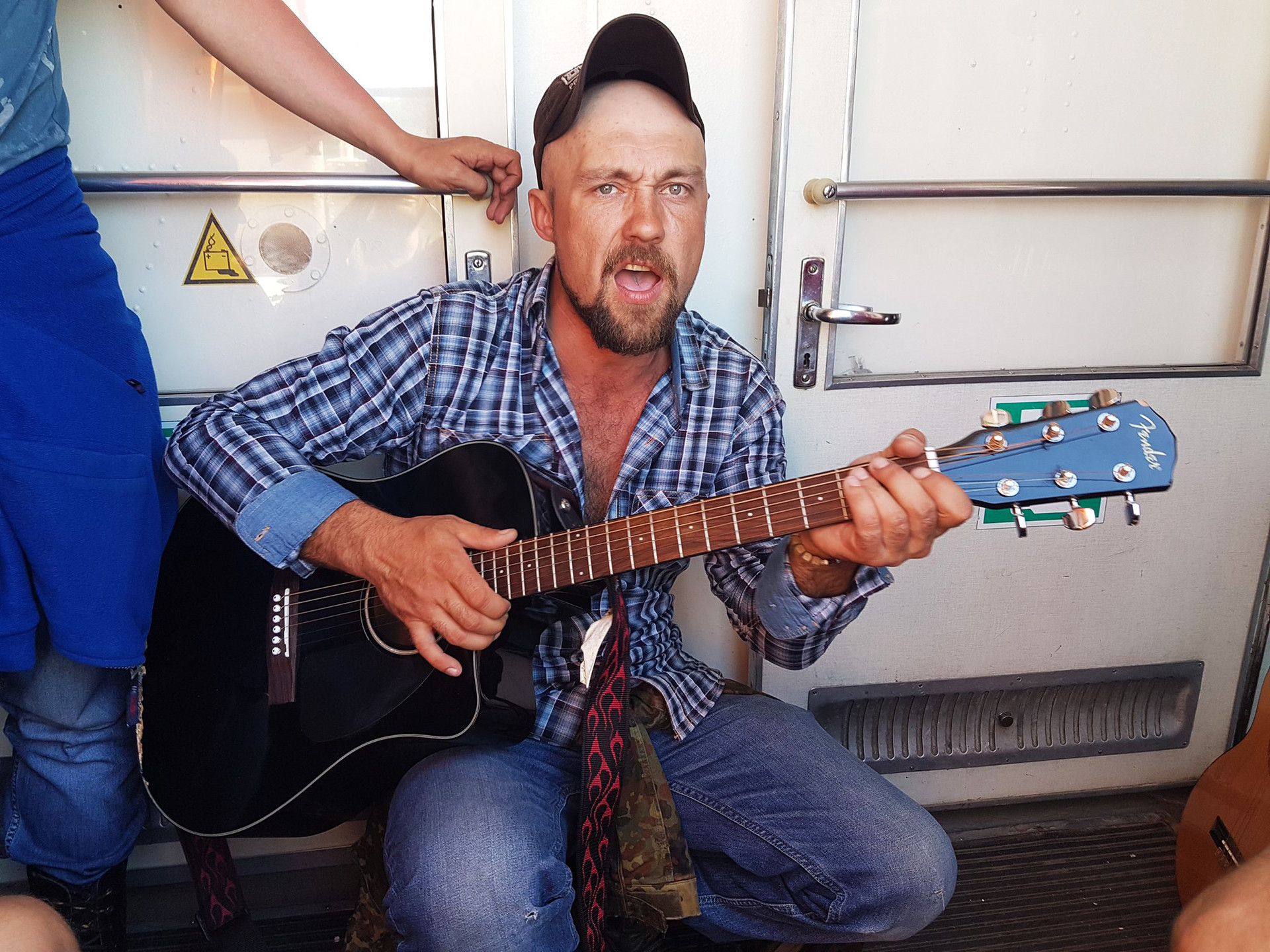 'Kalash' is a musician, poet and lumberjack, chopping wood for Gazprom in Western Siberia. He also used to be a contract soldier for 3 years. I met him on a ship on the Ob river. He calls himself a Russian patriot and is a fan of the monarchist forces in the Russian Civil War (1917-1921).
Philipp Lausberg
"I particularly like exploring how political, societal and economic developments shape, and are shaped by people, and how individual life stories fit into the larger current and historical developments, which have been so turbulent in the post-Soviet space."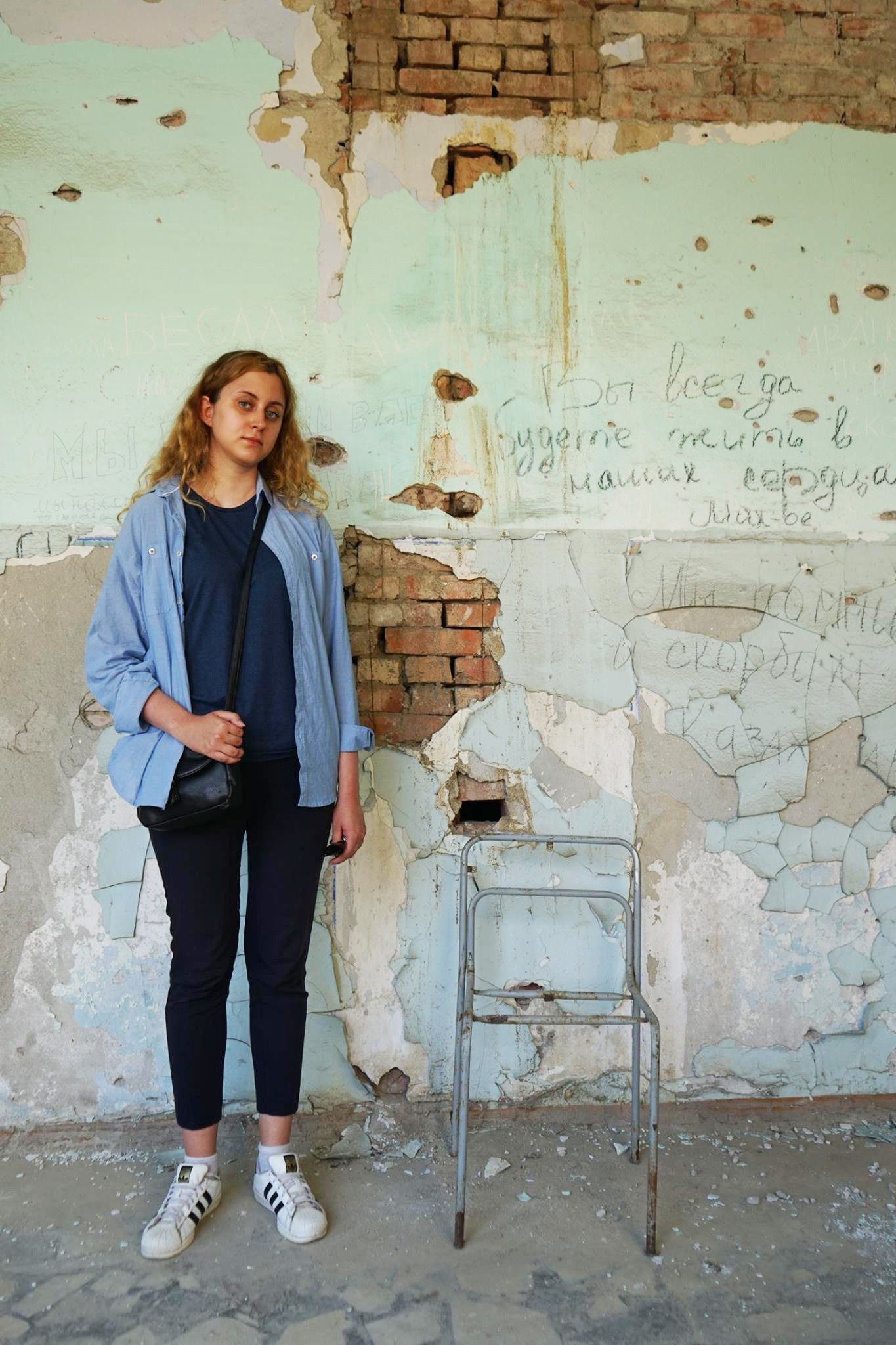 Viktoria has been haunted by the Beslan school hostage taking. She came alone on a 4 day train trip to the place of the tragedy where in September 2004 more than 1100 children were taken hostage. More than 350 were killed by Chechen terrorists after a rescue attempt by Russian Special Forces.
Philipp Lausberg
"Indeed, life stories there are often shaped by the experience of communism, terror, deportations, wars, but also great technological achievements, art and peaceful cooperation and the mixing of so many different peoples with their own cultures and histories. Probably there is no other place in the world that is so rich in unique and often crazy stories."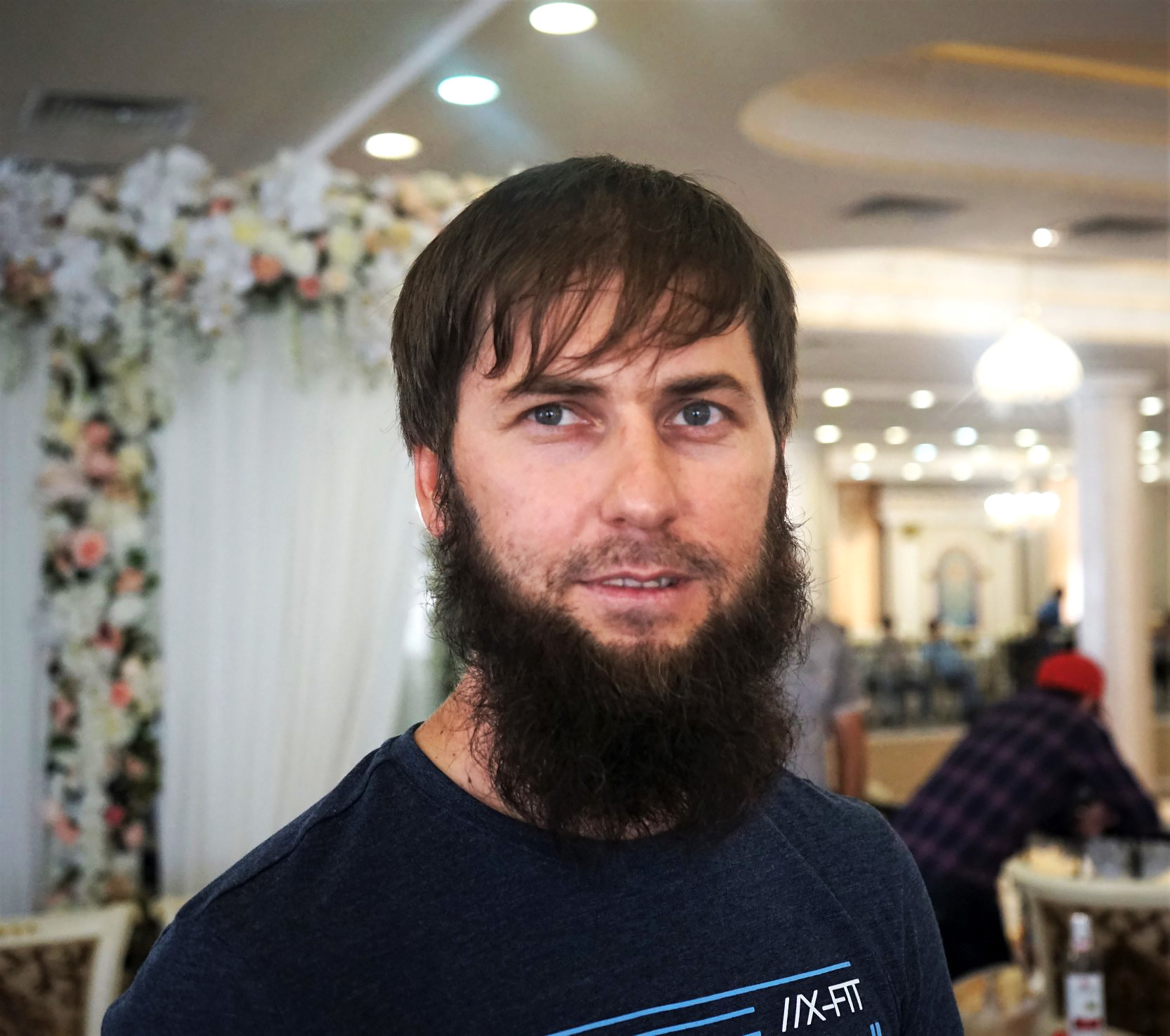 Abubaker from Grozny remembers both Chechen wars - especially hiding in cellars with his family. One of his cousins died when playing with UXO. Another relative was killed in the shelling. According to him, "people now don't think or talk about the war, everyone is trying to forget it".
Philipp Lausberg
"While I was always fascinated by these kinds of stories, on a trip to Central Asia in 2016 I also started taking portraits of people. When I arrived in Almaty Kazakhstan to visit a friend, I was captivated with the uniqueness of the faces of people there… You could meet people like a guy with Asiatic features and blue eyes, whose German grandfather and Korean grandmother were deported from their respective homelands to the Kazakh steppe during Stalin's reign, while he would have a Ukrainian grandfather who came as a rocket scientist to work in Baiknonur and a Kalmyk grandmother who had come as an enthusiastic Komsomol member to develop the 'virgin lands' of Kazakhstan."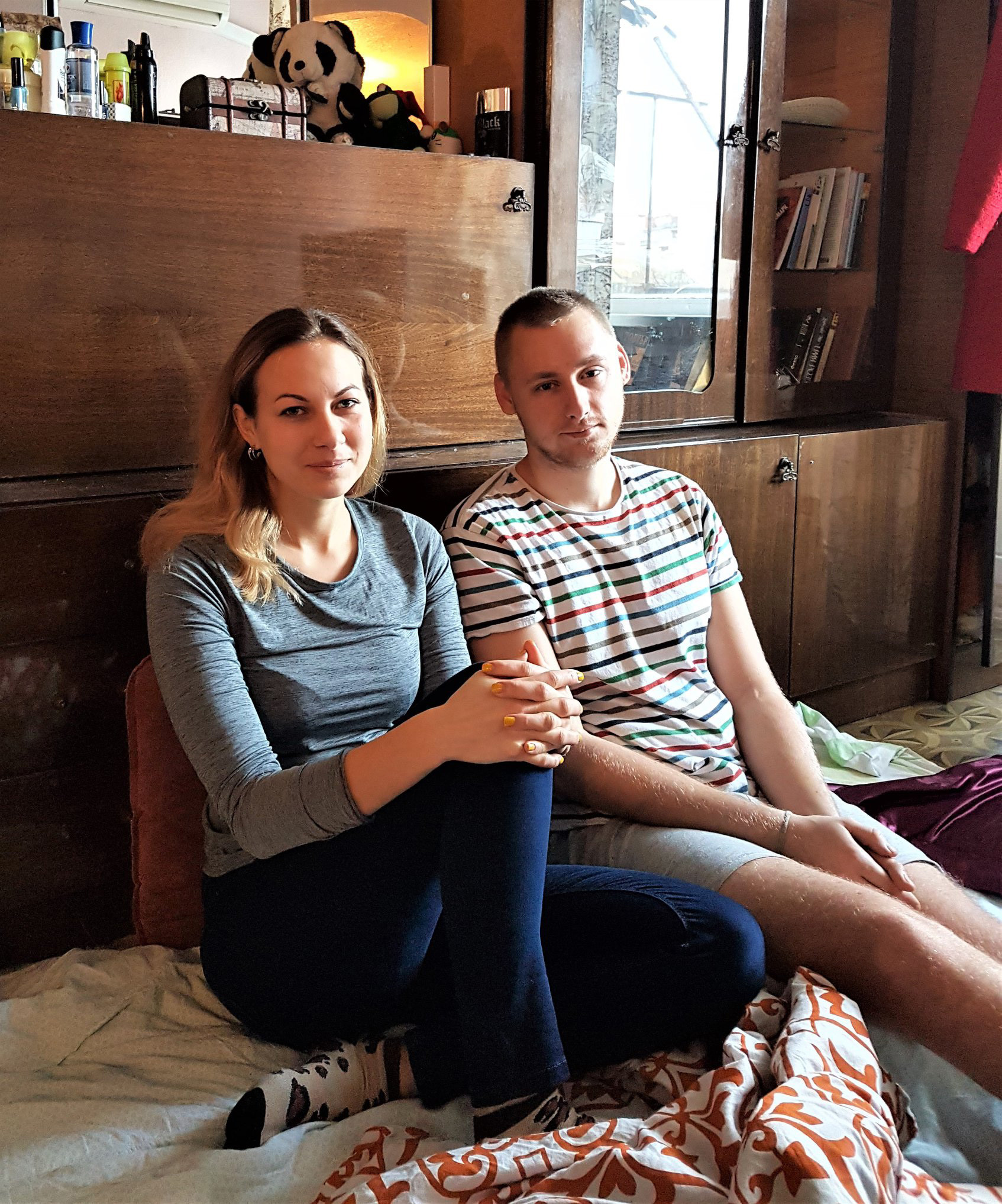 Roman and Masha live in a small flat in central Sloviansk, east Ukraine. They work for the NGO "People in Need", helping the civilian population of Donbass. Roman left his home in Donetsk in 2014. The NGO has since been banned from the 'People's Republics' of Donetsk and Lugansk.
Philipp Lausberg
"I joked to my friends that people in Central Asia - or indeed the whole post-Soviet world - were taking hipsterism to another level. While elsewhere people tried to distinguish themselves primarily with their clothing or accessories to come across as individualist and unique, people in Central Asia would stick out just by their exceptional faces and stories."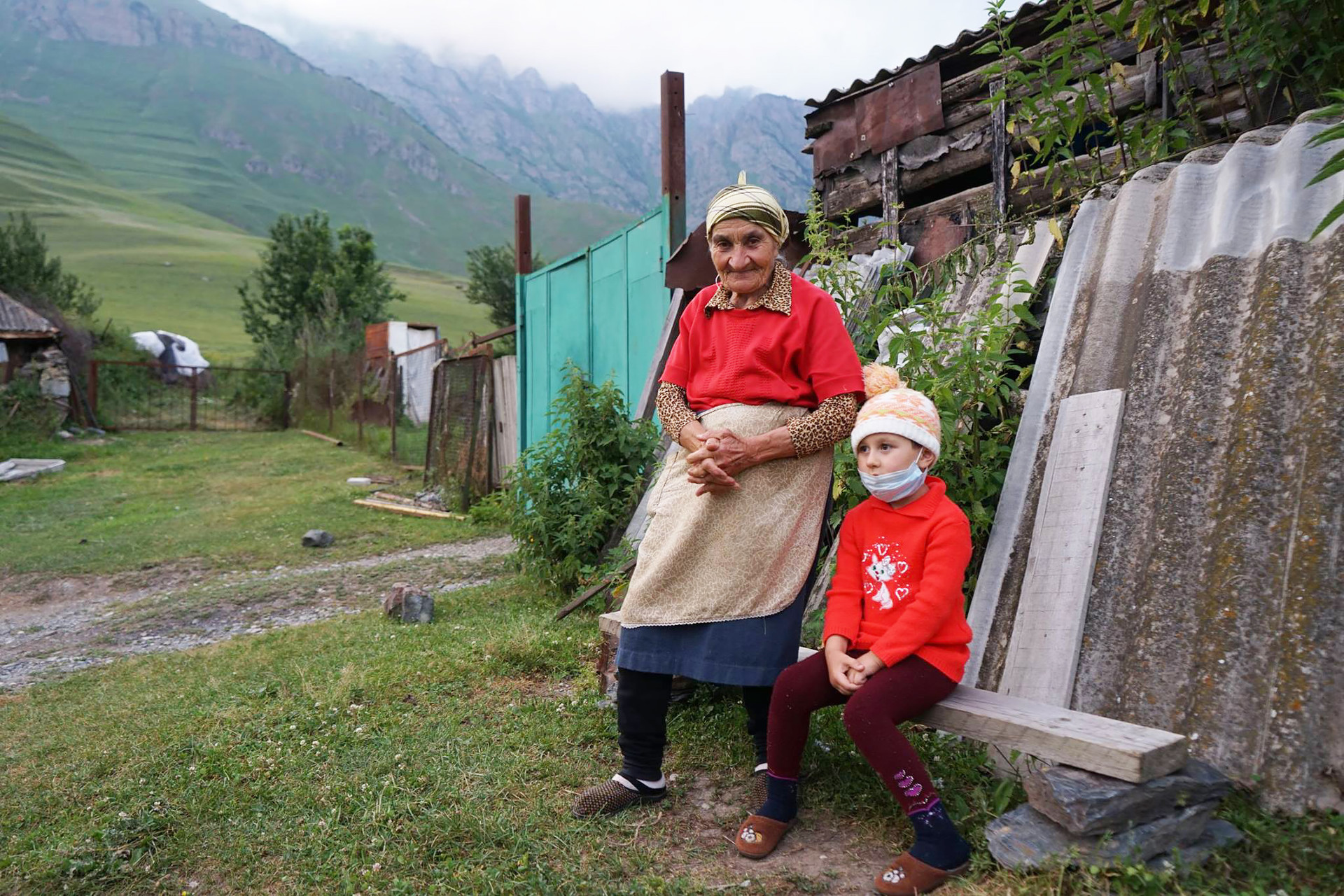 Zara and her great-granddaughter Jessica live in the tiny hamlet of Mairamikau in the Karmadon Gorge in Russia's North Ossetia-Alania region. Zara has been living here all her life and is very happy. The Caucasus is said to be the region of the world with the highest concentration of centenarians.
Philipp Lausberg
"So I started collecting these portrait shots and posted them along with stories on my facebook page. This has become somewhat of a permanent hobby of mine. By now I have several hundred portraits with stories, mainly from Russia and Central Asia, but also from Ukraine, Armenia, Georgia, Belarus and of the Russian speaking diaspora in Europe, as well as from the Middle East and Africa."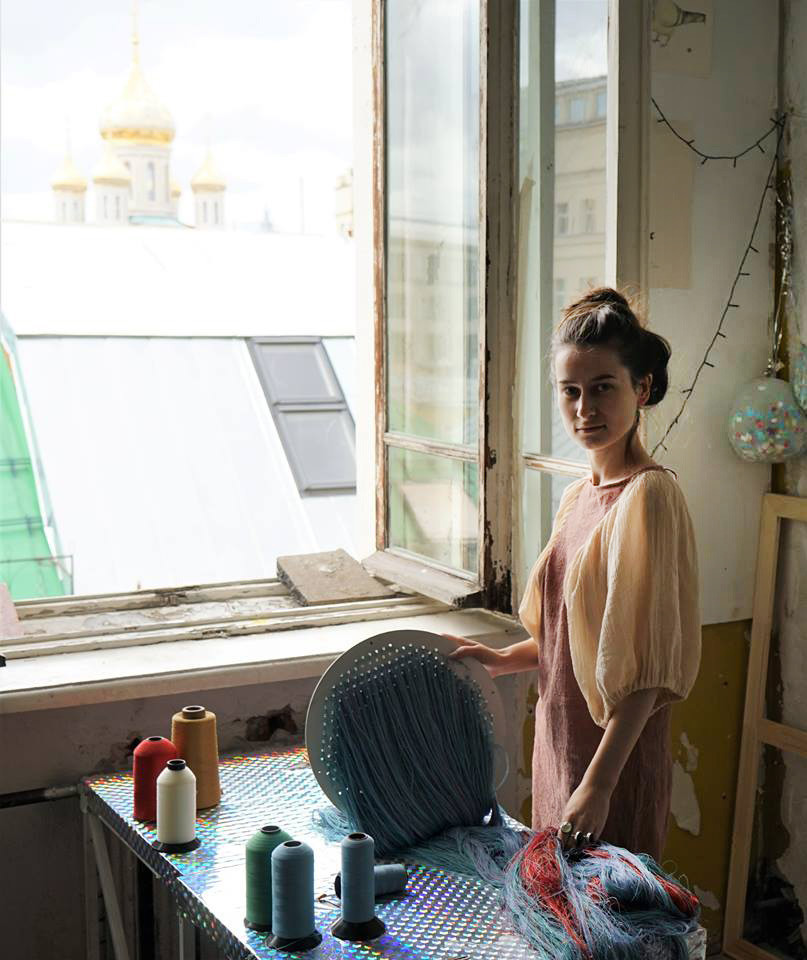 Here is young artist Ustina Yakovleva standing in her downtown Moscow workshop.
Philipp Lausberg
"Many friends have told me to make the portraits and stories accessible to a wider audience and so I recently set up a facebook page called "Face of the East" on which I regularly publish new stories."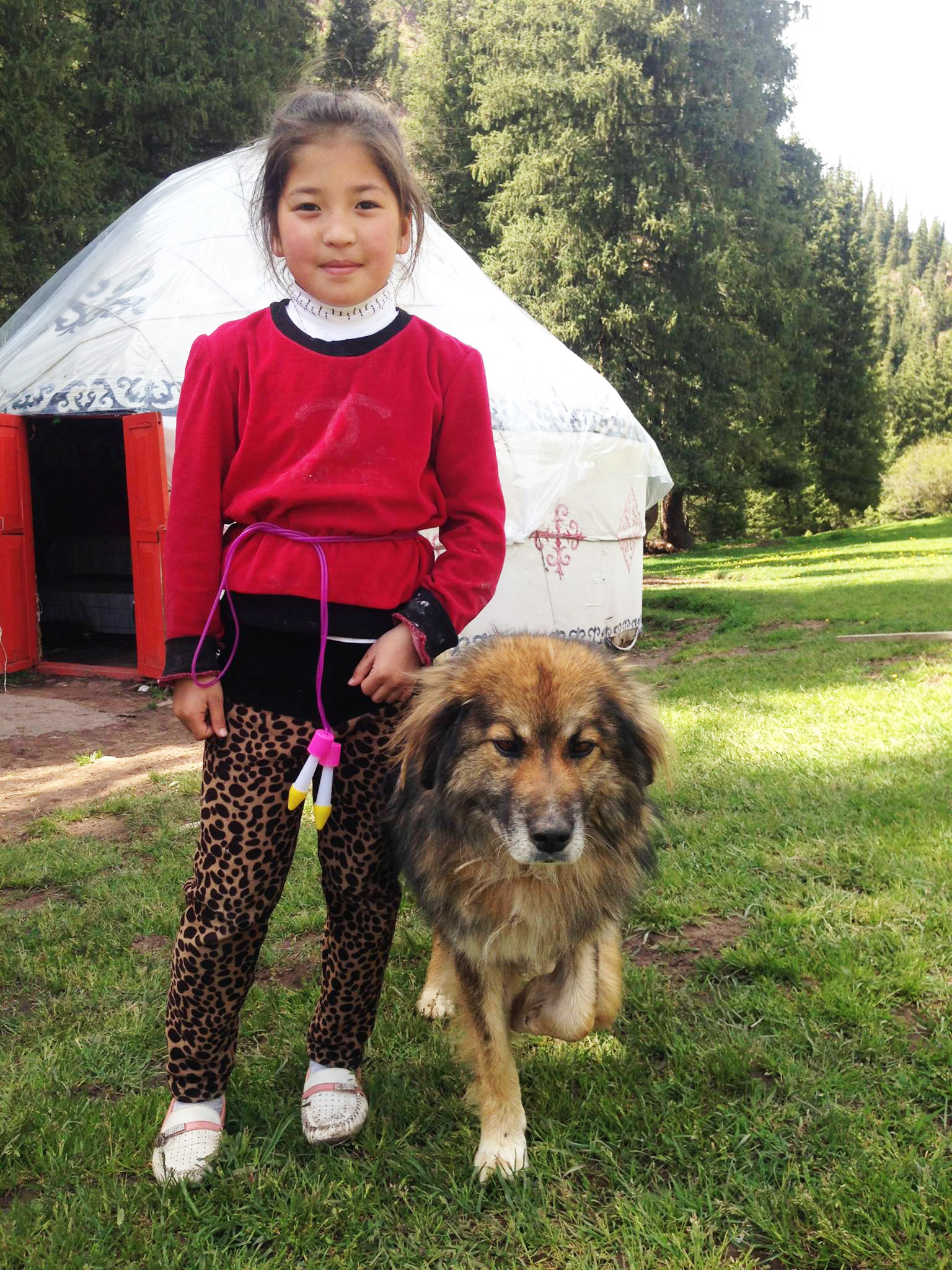 Kanykey, 8, is standing in front of her family's yurt in the mountains of Jeti Oguz, Kyrgyzstan. Her parents and grandparents have lived in Soviet-era flats for decades, but for several years now, they spend May-September in the mountains, just like their ancestors, before Soviet collectivization.
Philipp Lausberg
"Currently I am mainly posting pictures from a travel through Russia during the World Cup last summer that took me from Moscow to Nizhny Novgorod and then along the Volga through Chuvashia, Tatarstan, Ulyanovsk, Samara, Saratov to Volgograd and then through Kalmykia to the North Caucasian spa towns, Kabardino-Balkaria and further through Chechnya to Dagestan."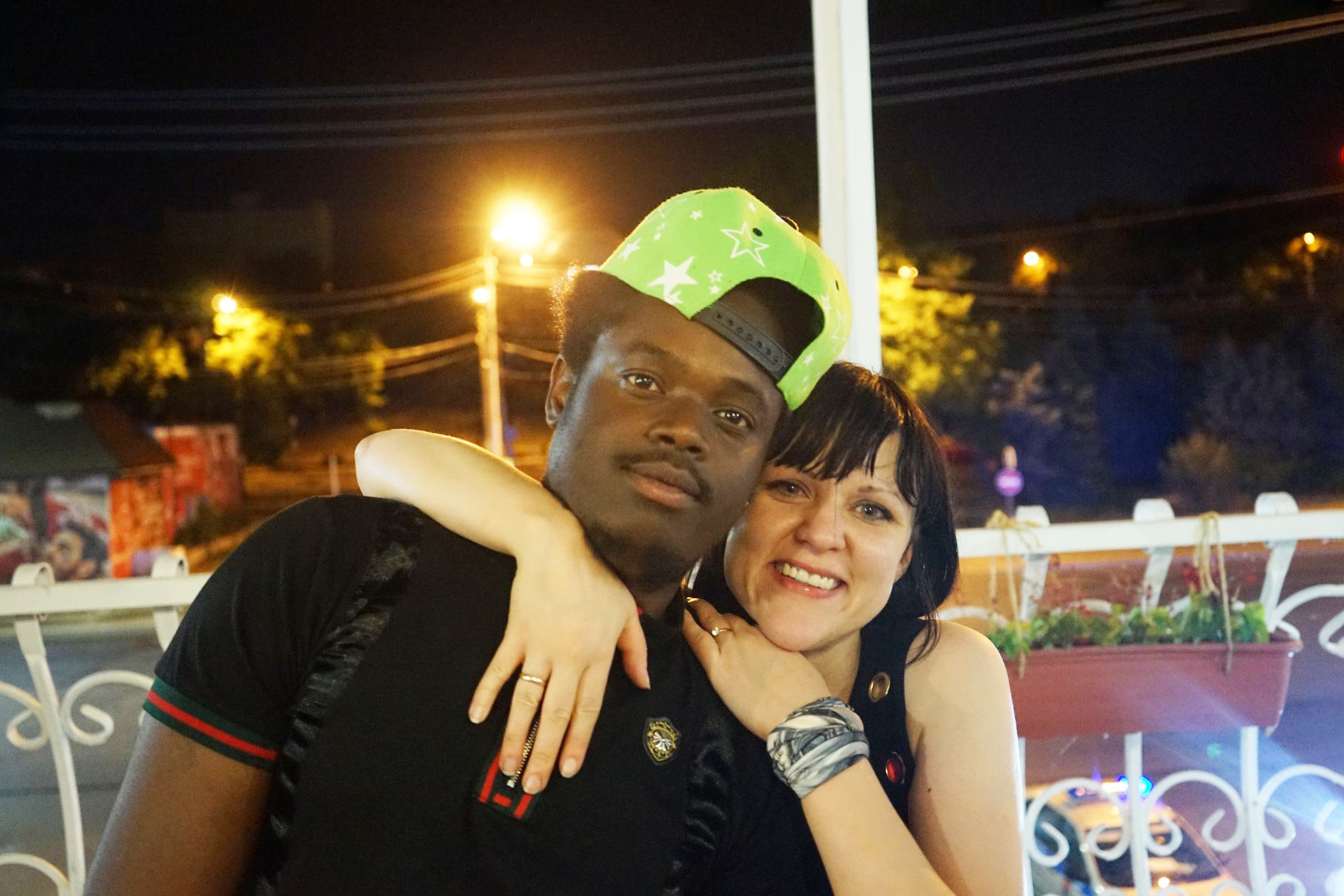 Danilo and Olga, a married couple. Danilo came to Volgograd to study 8 years ago. His father has been working for the embassy of Guinea Bissau in Moscow and used to study in the Soviet Union. Danilo spoke at length about the reality of being a black man in Russia. Read more on 'Faces of the East'.
Philipp Lausberg
"The immense cultural richness of the post-Soviet region and its often multi-layered identities are not only fascinating, but also widely unknown in the West. That's why I am also trying to convey impressions on a personal level from a region that is still largely known for its negative and simplistic stereotypes and a narrow focus on its power politics."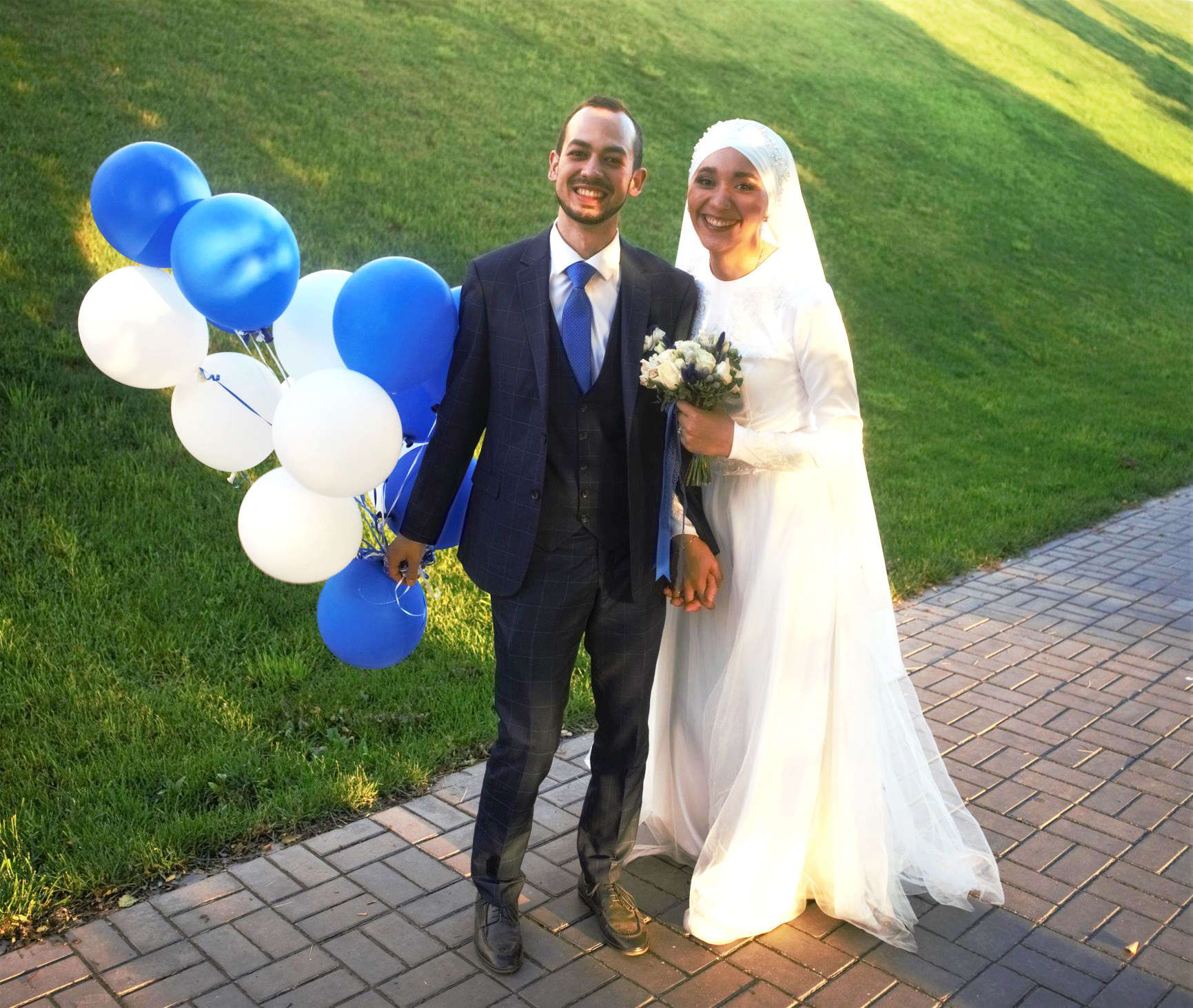 Fereza and Irad were having a stroll near the Kazan kremlin on their wedding day. The iconic structure that includes the blue mosque as well as an orthodox Church is one of the most popular spots for newlyweds to pose for photos.
Philipp Lausberg
"I was also inspired by Belarusian Nobel prize winner Svetlana Alexievich's books like "Second hand time", in which she published interviews of people from the former USSR depicting their unbelievable and often tragic life stories."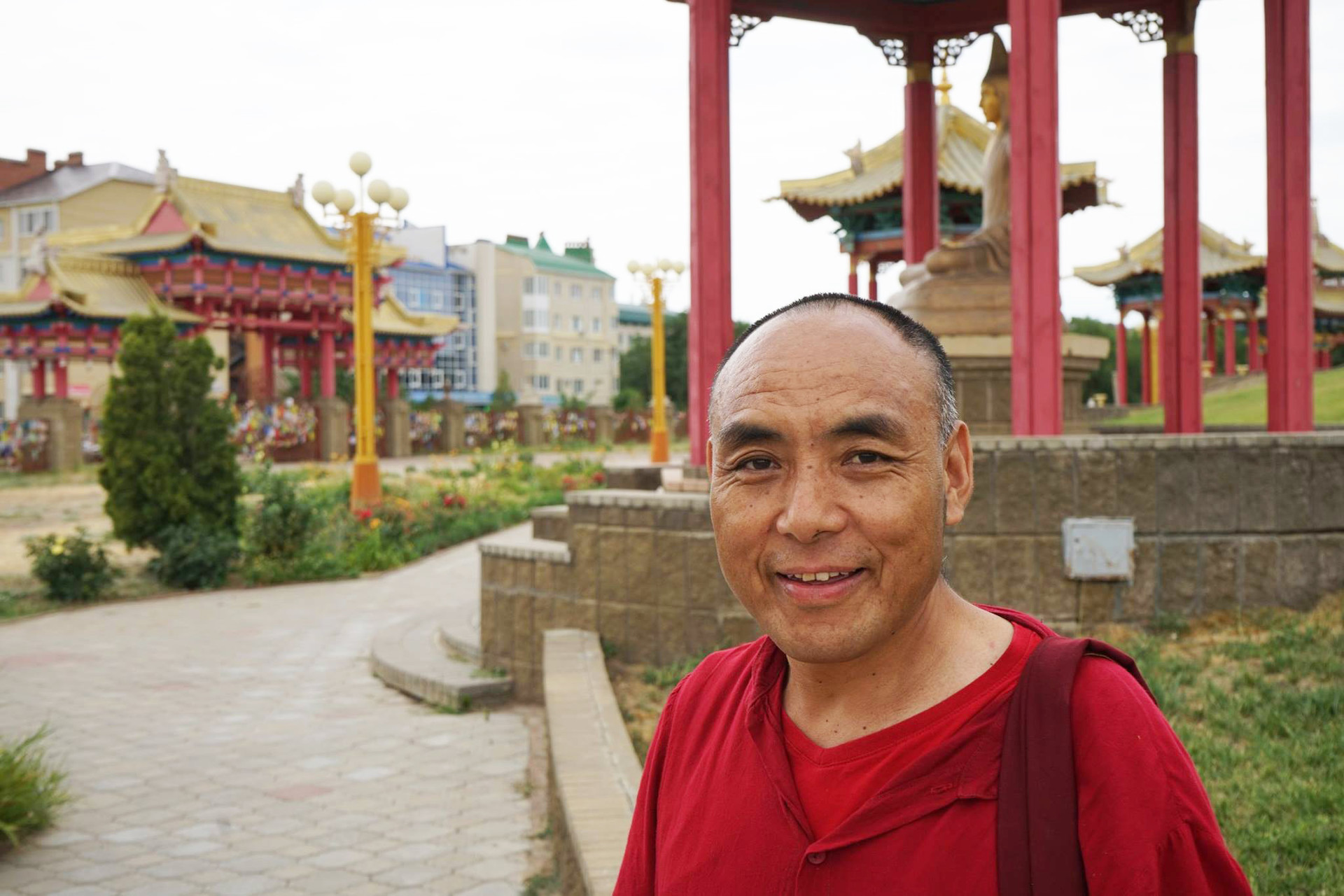 Gen Pen Tso is a Buddist monk from Tibet who has been living in Kalmykia in Southern Russia since 2006 to work at one of the local temples. He now speaks fluent Russian and Kalmyk. He also owns his own village shrine and parish in the Volgograd region.
Philipp Lausberg
Philipp has much, much more to show us, and his 'Faces of the East' page is but a small sample of what's to come in the near future. If the dozens of photos we've seen are any indication, you're in for a very intimate journey. Stay tuned!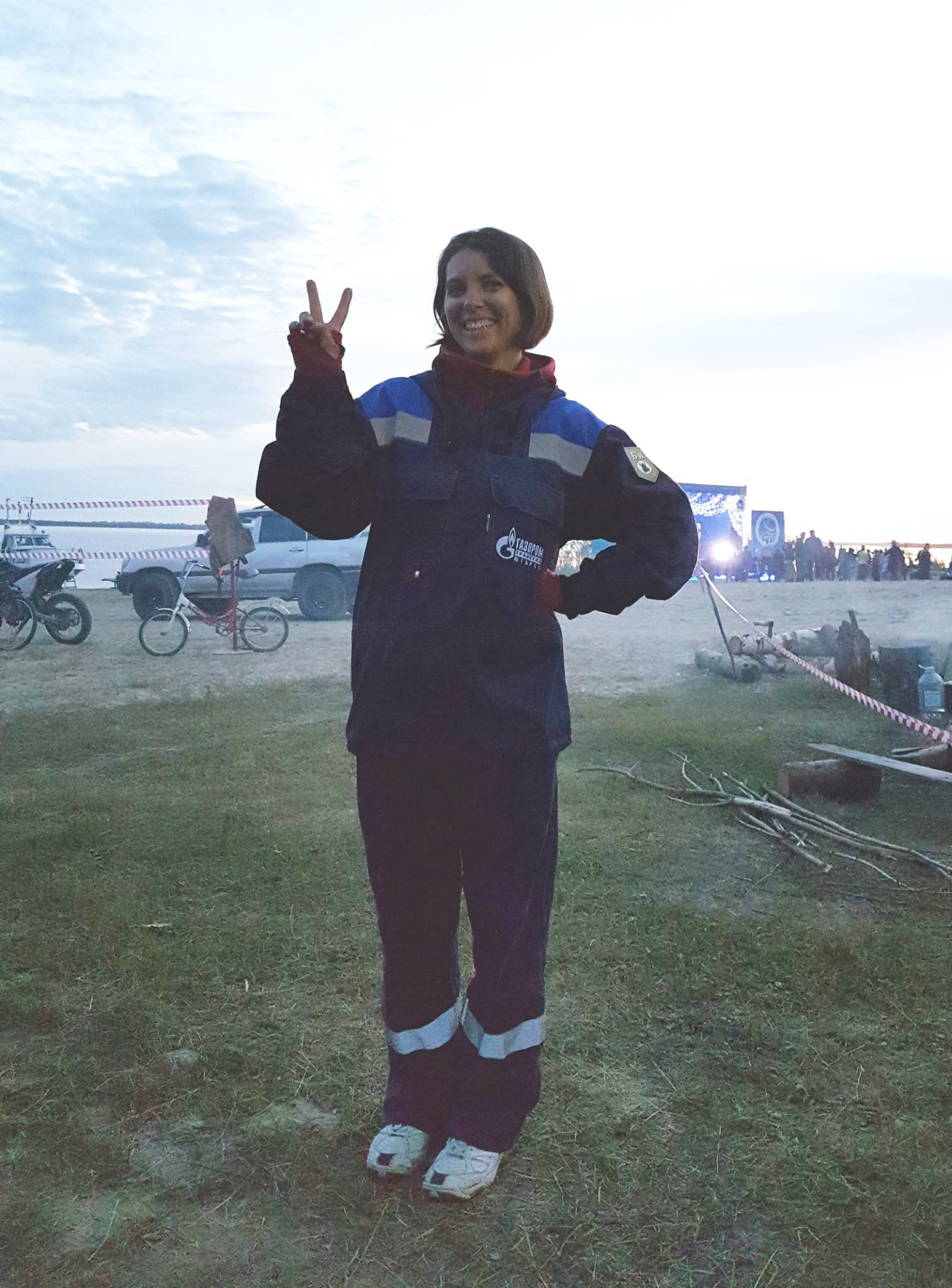 Dasha is at a festival organised by Gazprom for its workers on the Ob river near the village of Peregrebnoe. As it got a bit colder, Dasha put on her work clothes, which she usually wears in the gas field near her home some 300km further north. The photo was actually taken at midnight!
Philipp Lausberg
Make sure to visit Philipp's Facebook page 'Faces of the East', which he updates regularly with new photo stories of post-Soviet life.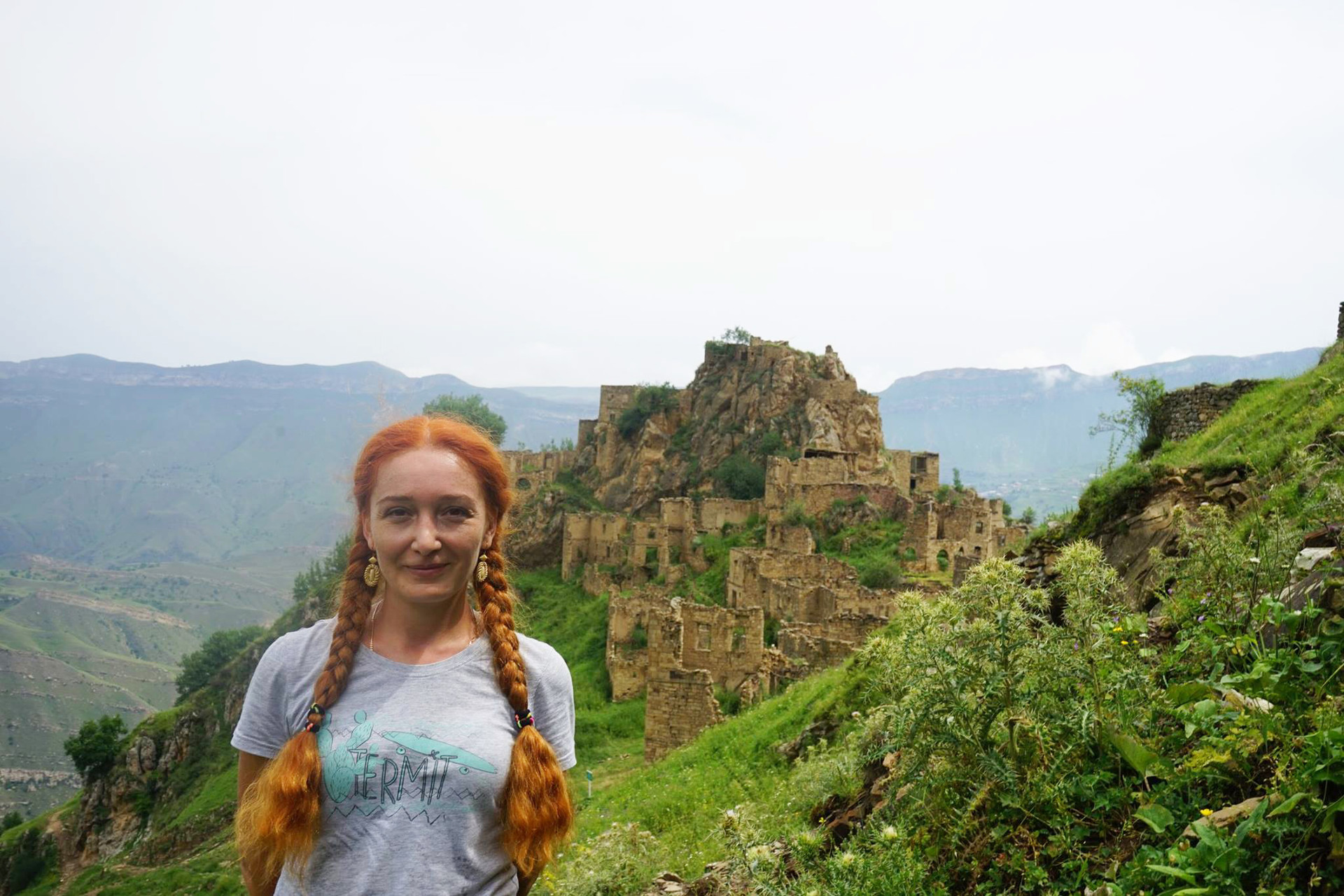 Albina is an artist from Makhachkala. She came alone to visit the abandoned ancient village of Gamsutl. Far up in the mountains of Dagestan, it has been dubbed the Dagestani Machu Picchu. Albina came here to get inspired. Her parents are Avar and Dargin - two of the more than 30 peoples of Dagestan.
Philipp Lausberg
If using any of Russia Beyond's content, partly or in full, always provide an active hyperlink to the original material.