Moscow off the beaten path: What to see beyond the Kremlin and the Bolshoi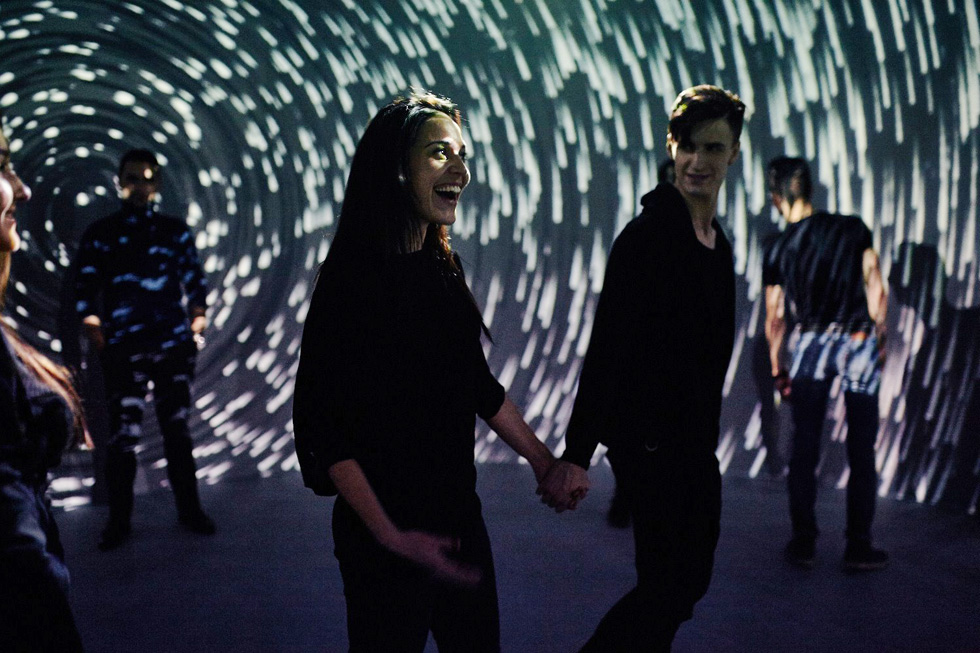 Check out this list of unconventional treasures.
Unorthodox galleries
Photo courtesy: MARS Center in Moscow
In addition to the Pushkin Museum of Fine Arts, the Tretyakov Gallery and the Kremlin, there are quite a few private art foundations that bring international exhibitions to Moscow. The Ekaterina Cultural Foundation is a three-story exhibition space in central Moscow on Lubyanskaya Square that is large enough to host up to three expositions simultaneously.
The MARS Center is one of the oldest spaces in Moscow to feature its own collection of contemporary art. Open since 1988 MARS is now an important center for digital art and audio-visual exhibitions.
The Stella Art Foundation is a non-profit organization that was founded in November 2003 on the initiative of collector Stella Kasaeva to boost cultural exchange, support Russian art and young artists, as well as add an additional space for contemporary art in Moscow.
The Lumiere Brothers Center for Photography at Moscow's hip Red October art cluster complex specializes in Soviet and Russian photography and also provides a venue for concerts and lectures. Photography books are also published on the premises.
Last but not least there's Winzavod, Moscow's very first art cluster to be housed in a former industrial building. It is now home to several contemporary art galleries, artist studios and companies that in one way or another play a role in the art world.
The city beneath the city
Photo courtesy: Extreme Moscow
Moscow's metro is known worldwide for its architectural beauty and grandeur - it's often referred to as the capital's most affordable and fascinating museum. But there is another completely mysterious world beneath Moscow and luckily, a few tours center around these hidden quarters. Bunker 42 near Taganskaya metro station is an underground bunker that was built in the 1950s at the height of the Cold War. Today it houses the interactive Museum of the Cold War. Stalin's Bunker, located near the Izmailovskaya metro station, has also been turned into a museum.
More mysterious, however, is the subterranean Neglinnaya River, considered one of the most mystical places in Moscow. Visitors often see ghosts in the tunnel. You can only get here with a guide.
Interstellar Moscow
Photo credit: Lori/Legion-Media
Considering the role that the USSR played in space exploration, it's only logical that there's plenty to see and do for lovers of all things cosmic. The first obvious stop is the Museum of Cosmonautics. Its rich collection features the world's first satellite, a space toilet, the capsule where space dogs Kozyavka and Otvazhnaya lived, the personal belongings of the first astronaut, specimens from the moon and space flight recreations.
The Astronauts' Training Center and the Museum of Space Exploration can be found at the closed space city Zvezdny Gorodok outside Moscow. Here you can learn about the history of spacecraft and see the first Soviet rocket, space suits and flight simulators. Reservations often must be made two months in advance.
The Cosmos Pavilion Museum at VDNKh park in the north of the city features a full-size interactive model of the future Mars-Tefo space station. It is part educational project and part interactive museum dedicated to the exploration of Mars.
The Moscow Planetarium was recently reconstructed and has once again become a major entertainment destination mixed with a scientific and educational mission.
Surreal suppers and gratuitous selfies
Photo courtesy: Moscow restaurant 'Strana kotoroy net'
Apart from some of the most glamorous restaurants in the world, Moscow also has some of the craziest concept eateries and visual wonderlands for interior decorators. At Kusochki restaurant (means "pieces") if you order a beefsteak it is brought out on a small elegant gibbet: you must remove it yourself with surgical scissors.
Vladimir Perelman's burgeoning I Like chain features I Like Bar, I Like Grill and I Like Wine and Beer & Brut. It's a delight not only for your taste buds – the food and wine are phenomenal – but also for the eye and your Instagram feed! Award-winning lighting systems, bathroom cubicles in the shape of giant wine barrels, piano sinks, upside down tables and an array of other bric-a-brac mean that tons of photos of the interiors get uploaded alongside wine and food displays.

And finally, the purring phenomenon of cat cafes that originated in Taiwan can now be found in many Russian cities, including Moscow.
All rights reserved by Rossiyskaya Gazeta.