Transbaikal diaries: Up and down the bear tracks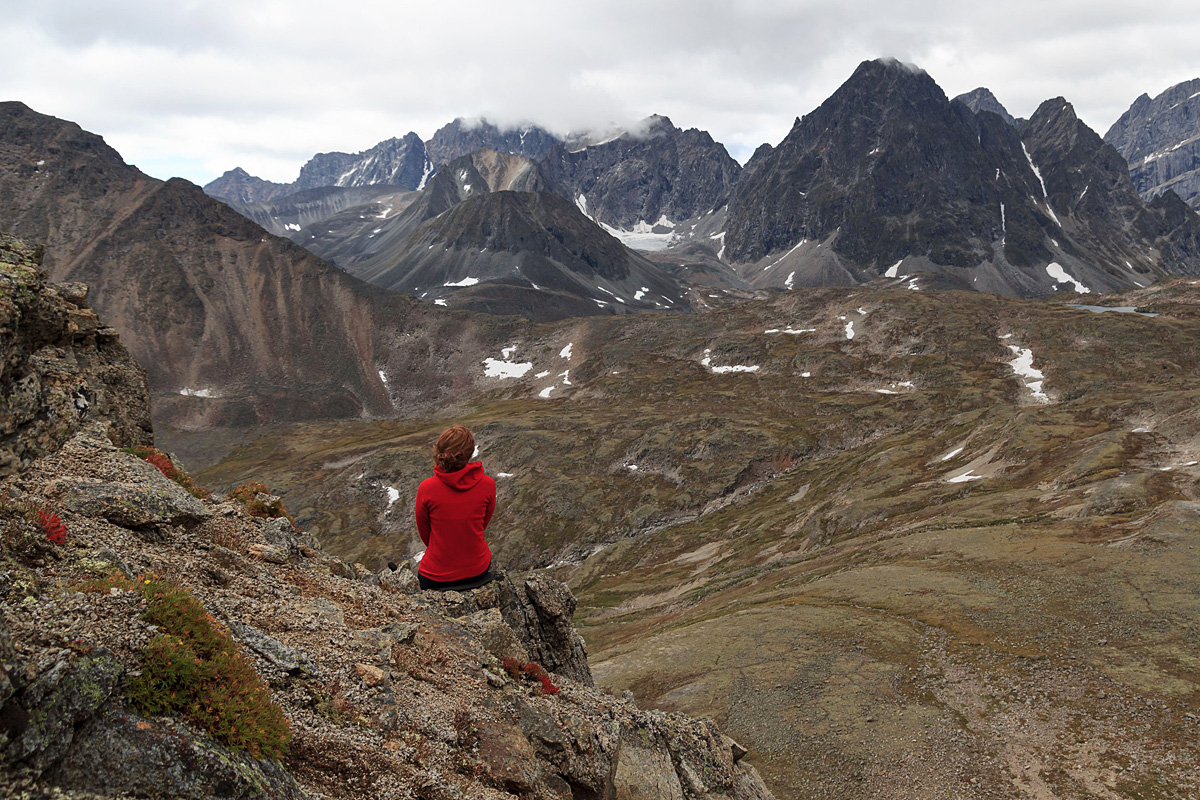 Siberian native and travel writer Anna Gruzdeva set out for the Kodar Mountains in the Transbaikal Region to better acquaint herself with the nature of Eastern Siberia and find out what makes this highland area so special.
Meditation on a train: A long road ahead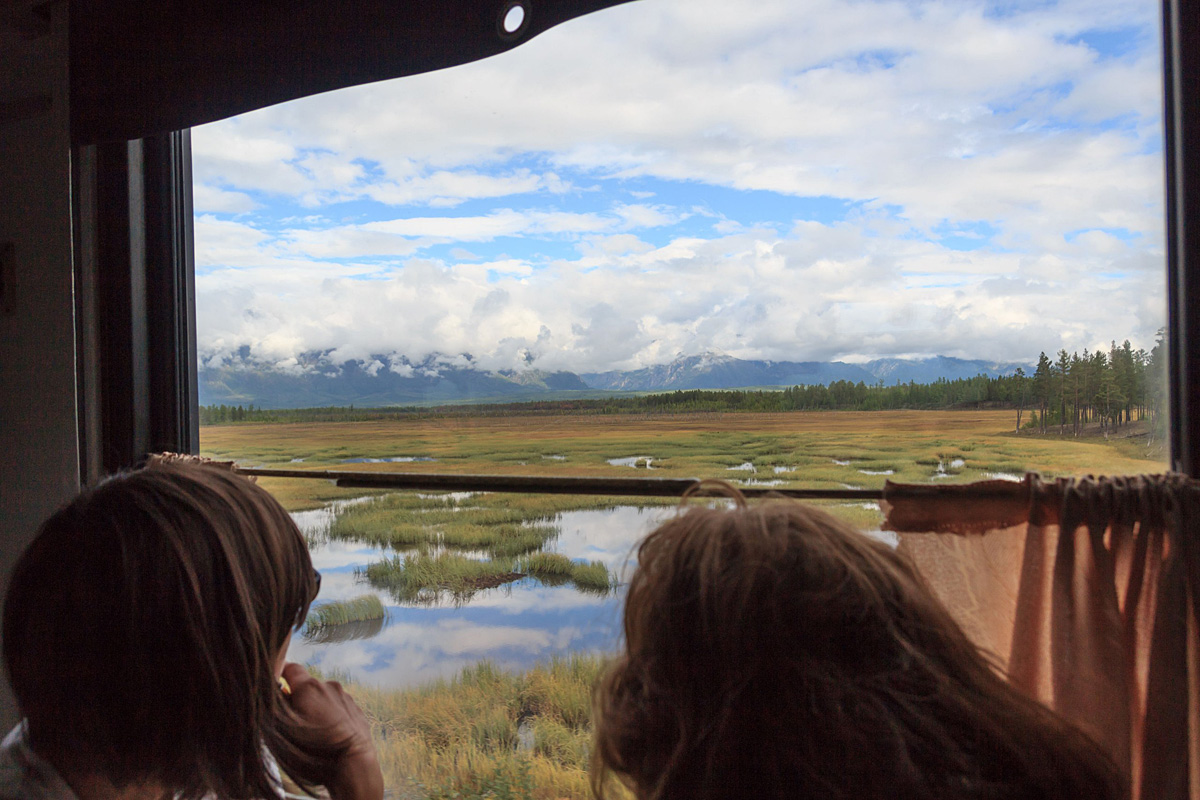 Photo credit: Sergey Popov
My journey to the north of the Transbaikal Region begins with a train along the BAM – Baikal-Amur Mainline. From Krasnoyarsk (4173 kilometers away from Moscow), it's a two-day trip, from Moscow or Saint Petersburg – almost an eternity: More than 100 hours and changing trains in Severobaikalsk (5741 kilometers away from Moscow).
From Krasnoyarsk (4,173 kilometers from Moscow) it's a two-day trip, while from Moscow or St. Petersburg it's almost an eternity: It takes more than 100 hours and requires a change of trains in Severobaikalsk (5,741 kilometers from Moscow).
You can look upon the ride in a stuffy third-class sleeping compartment as an inevitable ordeal, but it's more enjoyable to view it as slow teleportation. A short while ago you were snuggled up on your soft mattress, but now you're lying on the upper bed in a train car getting used to the discomfort. The internet connection is lost, so you put down your phone and let all your troubles and cares slip away. Before you left your gaze hit the walls of tall buildings, but now you're getting lost in the scenery outside the window looking at "Russia, with its fields, steppes, villages and towns, bleached lime-white by the sun…wrapped in hot clouds of dust," as Boris Pasternak wrote in his novel Doctor Zhivago.
This initiation via a long road was not only necessary for me to prepare for a couple of solitary weeks in the mountains, but also enjoyable. A trip along the BAM is a rare opportunity to taste the delicious Baikal cisco fish, smoke-cured or cold-smoked, at Severobaikalsk Station. Here you can catch a glimpse of the famous lake during the 40-minute stop before entering the darkness of the Severomuysky Tunnel.
Walking the mountains along bear tracks
My team's route in Kodar this year was a difficult one: Leprindo station, Khadatkanda mountain pass (2,263 meters), Verkhne-Sakukansky mountain pass (2,193 meters), Medvezhy mountain pass (2,174 meters), the weather station hut, Chara Sands and the settlement of Novaya Chara. The three of us carried a total of 80 kilograms on our shoulders and acquired 70 bruises over 150 kilometers in 14 days. We did not meet one person on our way and did not spend a single day in dry boots. We were prepared for it, as we set out to reach the very heart of Kodar.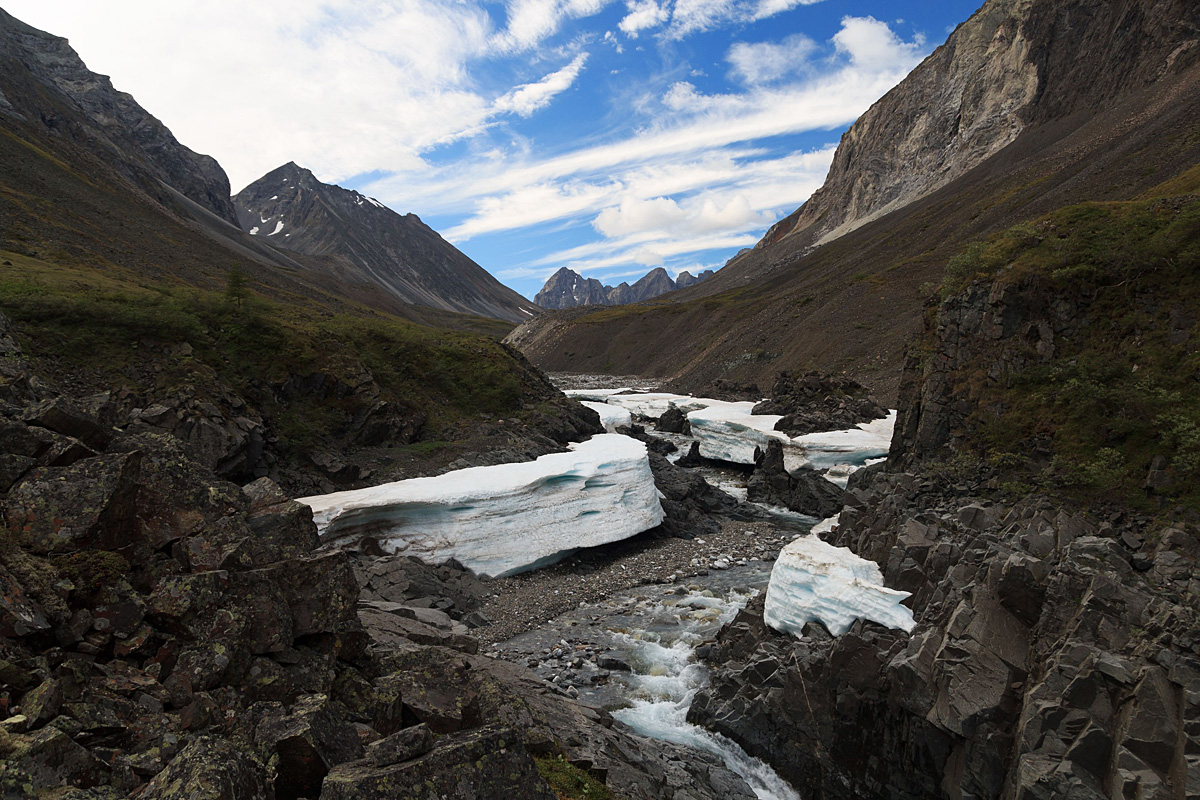 Photo credit: Sergey Popov
The most typical day in Kodar for us was one when we set out on foot along the path on a chilly, damp morning. Everything was shrouded in thick fog. Our boots were ice-cold and our hands were freezing. We didn't have a proper path either: We just followed our GPS.
Across the vertical slopes we went around the lake, catching a glimpse of its strikingly turquoise waters in between the mountains. We continued our way to the Verkhne-Sakukansky mountain pass, closely following a bear that had left its prints and fresh droppings a few hours earlier.
As we ascended, the views astonished us with their beauty. For a moment, the clouds soared higher up and we saw our camp site far below. The great lake was on the one side of the pass and the long rocky valley was on its other side. Kodar was morose, harsh and unwelcoming, but still strikingly picturesque.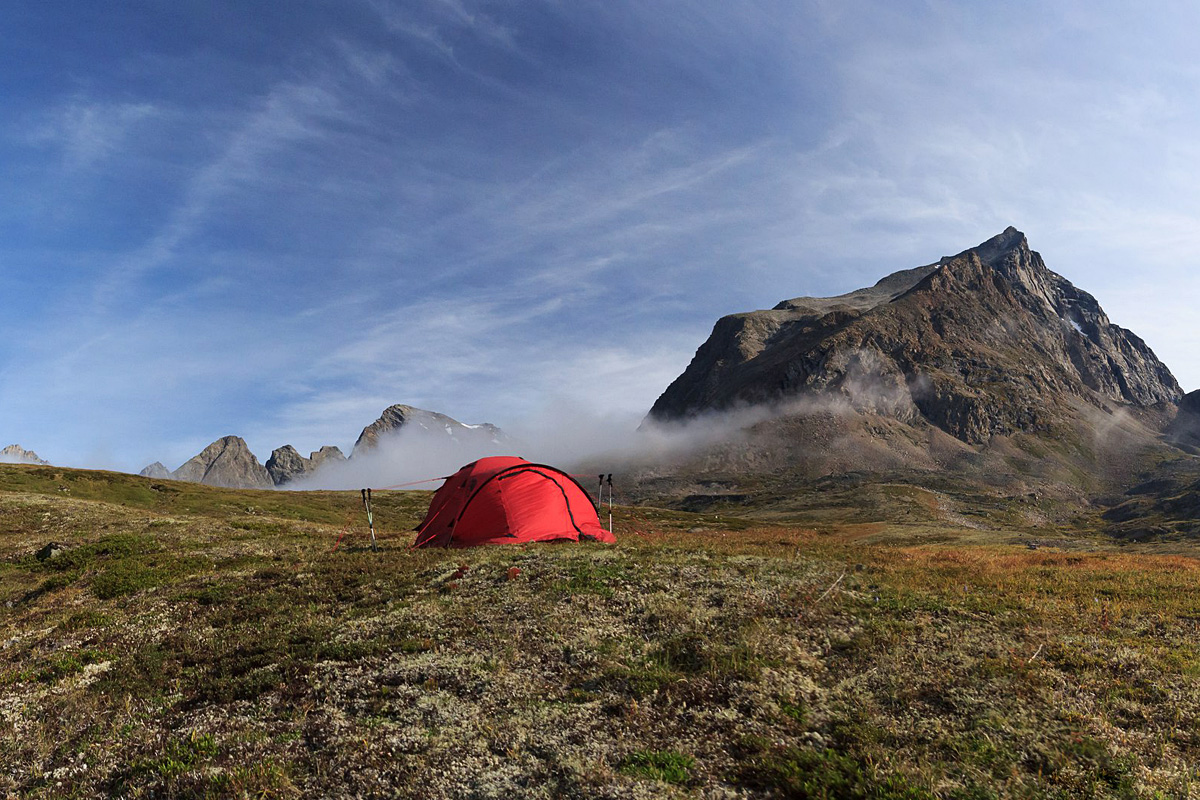 Photo credit: Sergey Popov
We moved on down the glacier reservoir, following the paw prints of the same bear, which had also fallen on its back on the snow and slid down. We jumped on slippery rocks covered with moss and took a liberating and relaxing walk along the green valley of the Izumrudnaya River and overcame new obstacles including waterfalls, the thickets of Siberian dwarf pines and willows and wading across a river. The sun and the rain, the fog and fine weather, ascents and descents – Kodar knows no undertones.
The gallery hut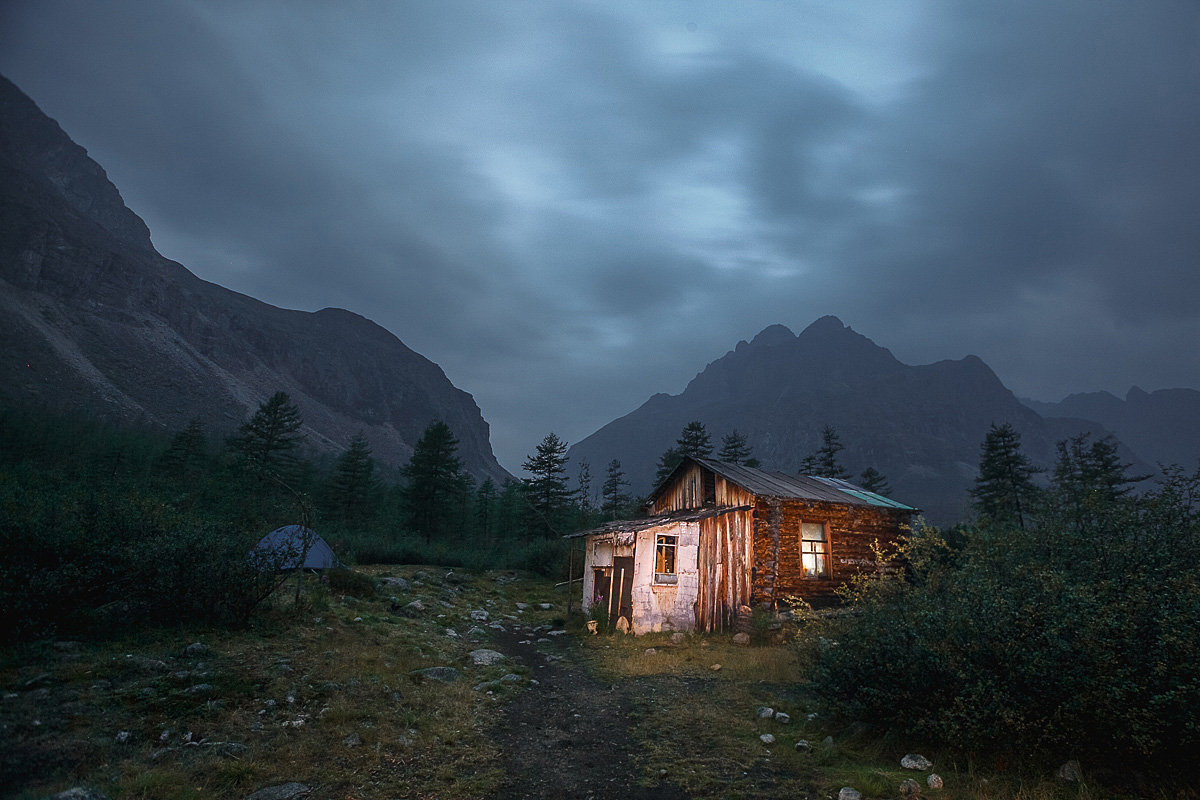 Photo credit: Anton Petrov
"Is the weather always like this here?" "We must have been unlucky with the weather." "February 23. We've managed to warm the hut up to 21 degrees negative, with almost 40 negative outside. Happy Defender of the Fatherland Day!"
These notes were made in a notebook in the hut that used to serve as an affiliate of the local weather station. It now offers shelter for tourists in Kodar.
It has bunk beds made of planks, a long table, a stove and an anteroom where you can dry your clothes. Additionally, the weather station hut is also a museum of sorts with maps hanging on walls, photos of travelers, textile flags and hard hats, wood-carved protection charms and innumerable inscriptions on the walls and ceiling. Since last year's visit, the "exposition" had been updated. In particular, we found a pencil sketch made by a group of French travelers who had visited this locality in winter. They are heroes to have lasted here for an amazing three months! Their trip resulted in the emergence of the BAM project. We, too, left a note about our hike in the hut and moved on to the Chara Sands.
All rights reserved by Rossiyskaya Gazeta.