1. The

Mir Sibiri Festival: See all the peoples of Russia in one day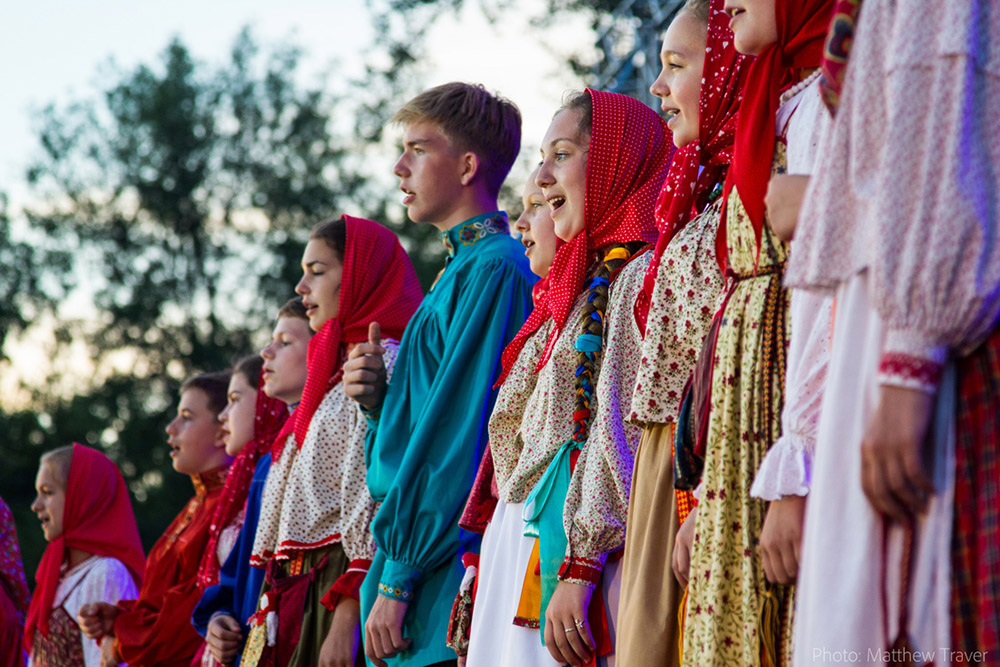 Photo credit: Matthew Traver
We're on the road from Krasnoyarsk to Shushenskoye. Outside the windows of the bus, the plains have given way to forest-covered mountains, and the mountains have given way to the softer curves of hills and the steppe with its ancient burial mounds.
Matthew Traver, photographer and filmmaker from London, has already been on the road for two and a half days. He is on his way from Siberia's highest peak, Mount Belukha, to Shushenskoye, a remote settlement in Krasnoyarsk Territory and the location of Mir Sibiri ("The World of Siberia"), an international festival of folk music and crafts.
Upon arrival, the guests of the festival find accommodation: Either in ancient wooden cottages of the New Village or in the children's summer camp with its spring beds and rice porridge for breakfast – an unforgettable taste for anyone who was born in the USSR. Accustomed to living outdoors, Matthew chose the camping site with all the features of Siberian camping: The forest, the mosquitoes and long evenings around a bonfire.
At the festival, the morning starts with certain rituals. Girls go at dawn to collect dew from the grass in the field with ribbons and use them to wash their faces. After that, they make herbal wreaths and weave flowers into their hair.
At Mir Sibiri, guests, performers and craftsmen alike are encouraged to wear traditional costumes. As the Londoner observed, "in all my 30 years of being alive and traveling I had never seen such a diverse display of cultures, nations and ethnic dress in front of me. In one single day of watching and listening to all the musicians at Siberian World I was able to learn and see the traditional components of places such as Belarus, Ukraine, Tuva, Buryatia, Sakha, Chukotka, Tatars, Chechens, Kalmyks, Moldovans, Altay, Nenets and so many more," - recalls Matthew.
It's next to impossible to remain hungry at Mir Sibiri: Guests are treated to shurpa (meat broth with greens and large chunks of vegetables), laghman (a large dish of noodles and meat) and pies with cabbage, cheese or sturgeon filling.
However, the Englishman found other soups the most unconventional of the local dishes: "I think one thing that is most special in Russian cuisine are the soups! Solyanka is very rich in flavor, but last year I tried okroshka for the first time and I think the taste is unique, partly because of the kvas which is used in it. I don't personally know of a soup in Europe that is similar in taste to okroshka."
When: 7-9 July 2017
Where: The village of Shushenskoye, the Krasnoyarsk Territory

2. Tun Pairam: The Khakassian festival of the first ayran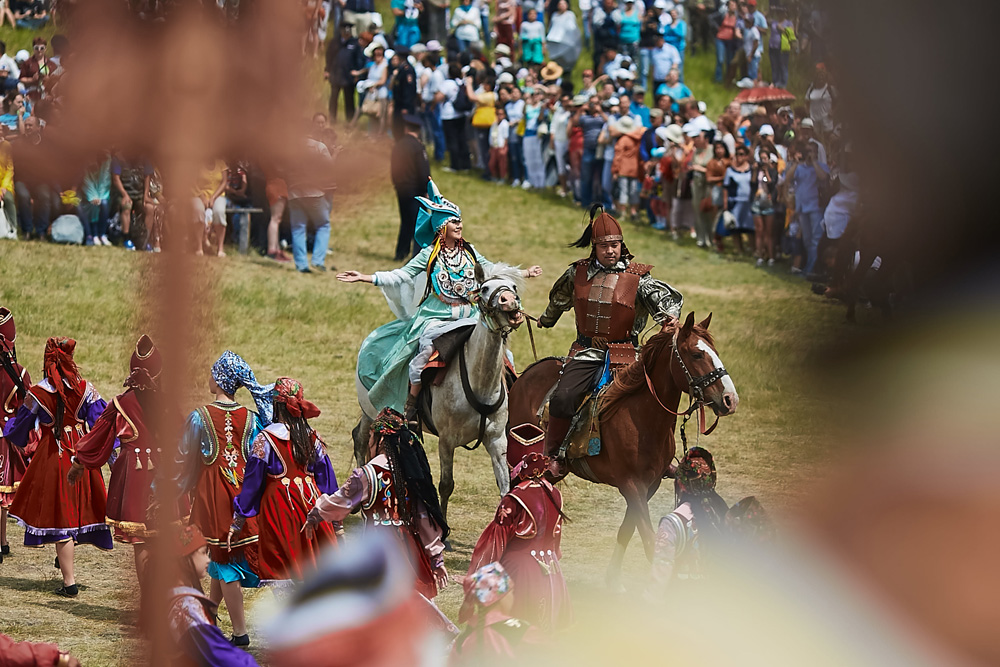 Photo credit: Mikhail Maklakov
Ayran is a fermented dairy drink and is important to the diet of livestock herders. The process of making it starts late in June, when livestock yields its first milk after pasturing on the first green herbs. The first ayran is a symbol of the season of abundance for nomads, so it is celebrated in style: With rituals, folk games, contests, singing and dancing.
The Sagaysk meadow, located 95 kilometers from Abakan, is crowded with thousands of people. Musicians play folk instruments, perform throat singing and songs in their native languages. The sound of the drums and Tuvan throat singing are especially impressive out in the open.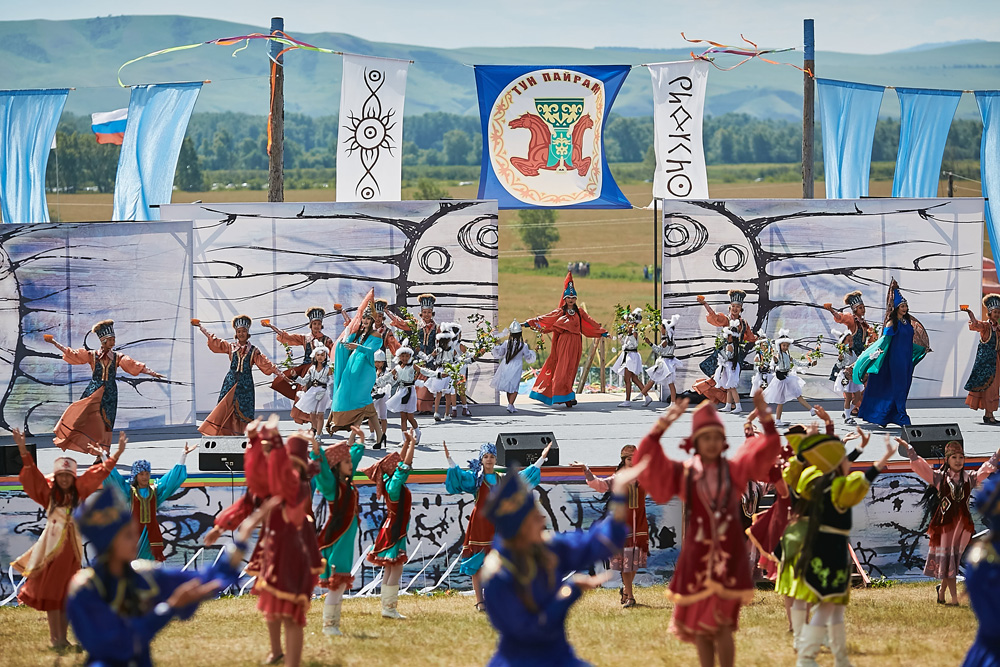 Photo credit: Mikhail Maklakov
Günther Kreuzer, an Austrian traveler who has visited Khakassia, says: "I have experienced the nature with big power because of space not influenced by civilization. This big open space brings an open mind."
The highlight of the festival is the ayran competition. Women brew ayran and treat the guests to it, encouraging them to appreciate various nuances of taste. In the scorching-hot steppe, a glass of chilled fizzy ayran is the best way to survive the heat. Before drinking ayran, Khakassians praise it with takhpakhi, traditional songs.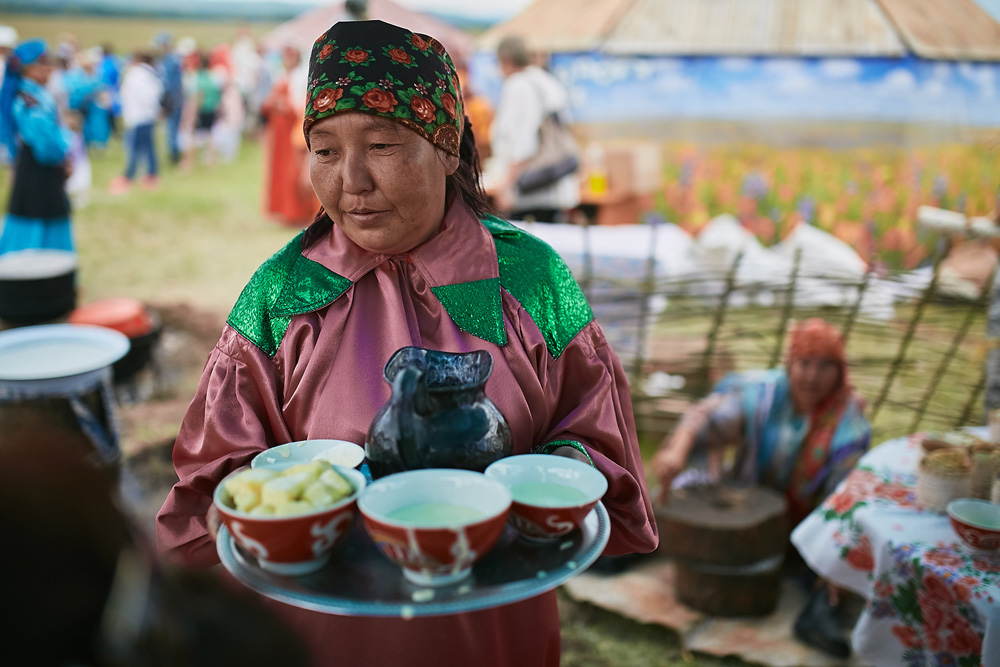 Photo credit: Mikhail Maklakov
Guests try Khakassian dishes: Myun (mutton broth), charba ugrei (meat broth with pot barley) and potkhy (boiling sour cream with flour and eggs): "Here I had a chance to taste a very delicious mutton. It was the first time in life that I liked this kind of meat - it was in a special Khakassian soup," says Günther.
When: 1-2 July 2017
Where: The Sagaysk meadow, located 95 kilometers from Abakan, capital city of the Republic of Khakassia

3. The Yordynsky Games: Friendly competition for the strongest people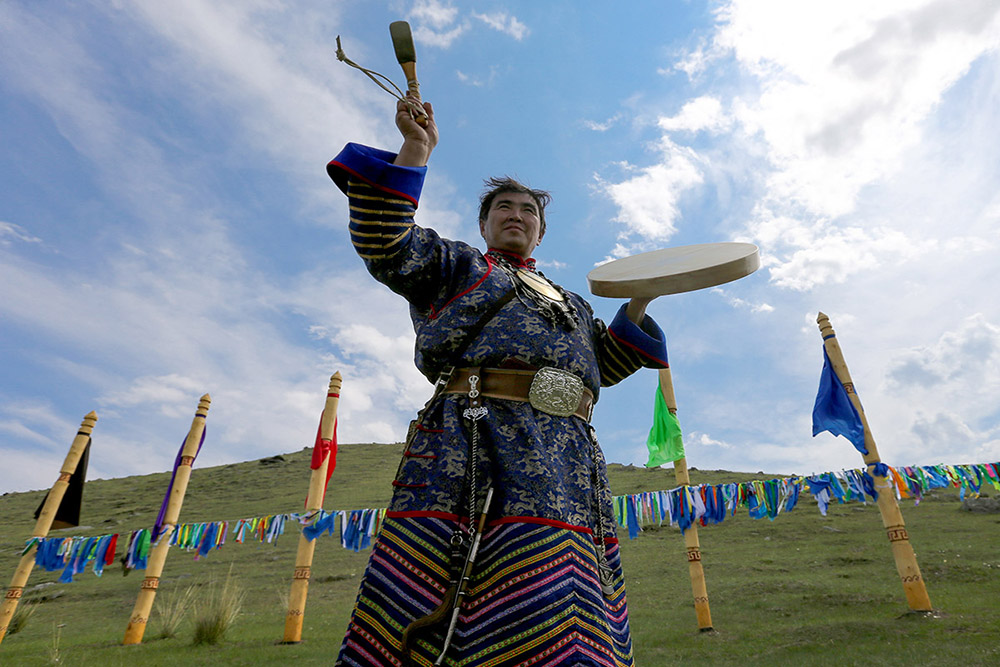 Photo credit: TASS/Alexandra_Mudrats
The Yordynsky Games, an ethnocultural festival of the peoples of Eurasia, brings together men, who compete in strength and agility, and women, who take part in a beauty pageant. It is held every other year. The festival location was chosen a very long time ago – the sacred mountains Yokhe Yord and Baga Yord, eight kilometers away from the settlement of Yelantsy in Irkutsk Region.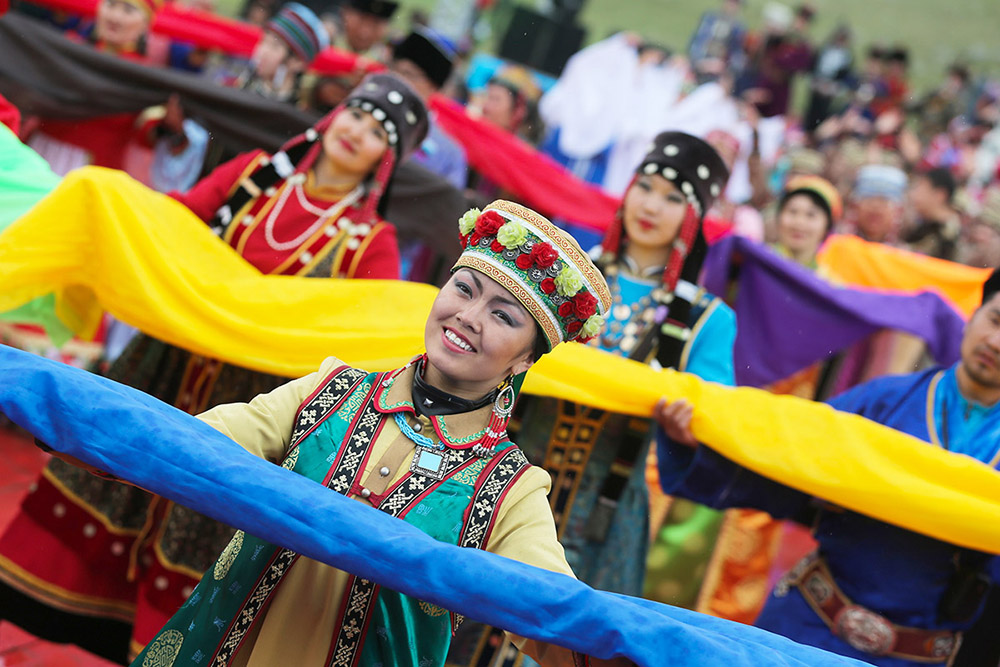 Photo credit: TASS/Alexandra Mudrats
Under the blazing-white summer sky, wrestlers get fired up to try their strength against one another, and horsemen participate in races. Archers shoot at targets with traditional bows. Weight lifters have to undergo a serious ordeal: Their task is to lift and move a stone which weighs from 110 to 125 kilograms.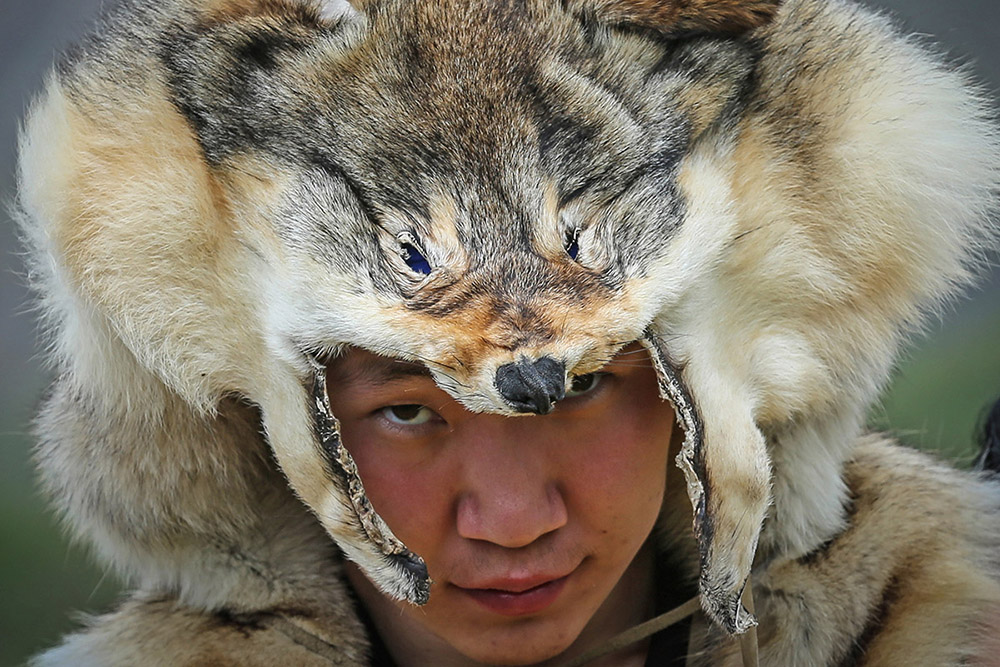 Photo credit: TASS/Alexandra Mudrats
Centuries ago, the winners of these games were rewarded with livestock or the right to marry the most beautiful girl. Isabelle, a French traveler, admits to watching the national martial art of Buryatians with great interest: "I am familiar with the Olympic Games, but here, I have witnessed some new sports!"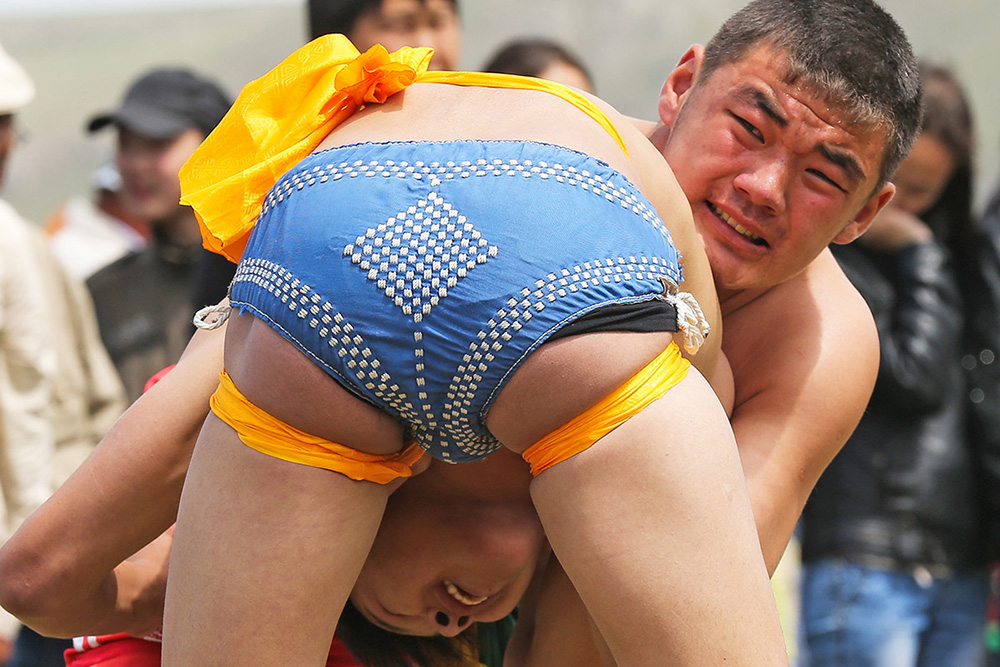 Photo credit: TASS/Alexandra Mudrats
Apart from competitions, the central event of the festival is Yokhor, a ritual ring dance of Eurasian peoples around the sacred mountain. It takes 700 people to form the circle. There are always enough volunteers to dance all night long, holding hands with a crowd of strangers: The 2015 festival gathered 5000 guests who made three giant rings to encircle the mountains.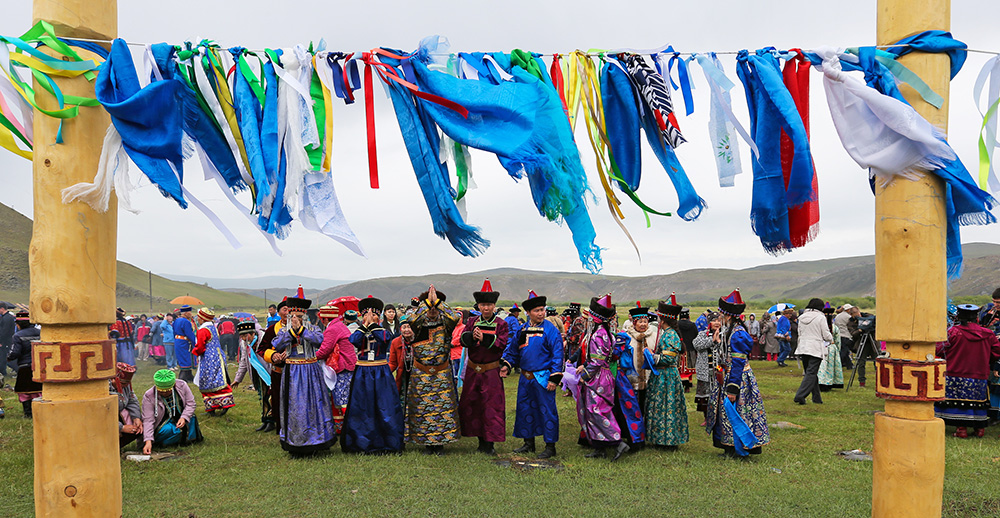 Photo credit: TASS/Alexandra Mudrats
Isabelle says that "it is not so easy to get here, and the level of comfort falls behind what foreign tourists are accustomed to. But this journey has been a pleasant surprise for me. I had no idea that Siberia was home to so many peoples, and each of them has some unique features that cannot be found in Europe."
When: 15-18 June 2017
Where: The village of Yelantsy, the Irkutsk Territory
If using any of Russia Beyond's content, partly or in full, always provide an active hyperlink to the original material.