Russians are a tea-drinking nation. Every year, Russians use 170,000 tons of dried tea leaves to make tea, which is more than the British do. Surprisingly, the colder of these two countries even has its own tea plantations.
The most northern tea grows in the Caucasus, a 90-minute drive from the ski slopes of the 2014 Winter Olympics and the F1 track in Sochi. However, very few of the millions of tourists who pick the Russian resort town 1400 kilometers away from Moscow as their holiday destination make it to the highland plantations: The fact that tea, which requires a hot climate, can be grown in Russia is not common knowledge.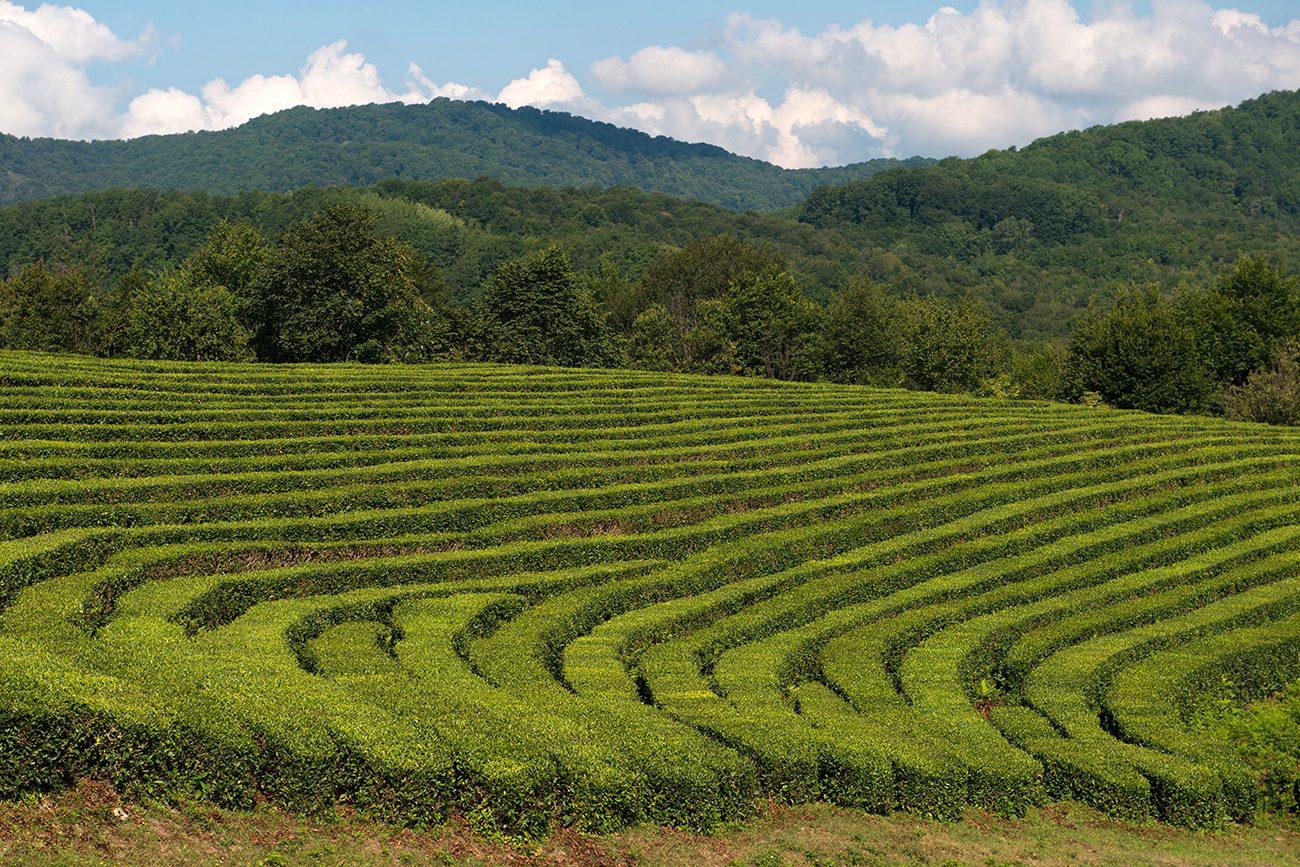 Photo credit: TASS/Artur Lebedev
The grandfather of Russian tea
The tea-planting village of Solokh-Aul is connected by a narrow serpentine road to the seaside resort of Sochi and its lush subtropical vegetation. The road has more warning signs about cows than cars – historically, livestock breeding has been the primary occupation of the local highlanders. However, 61-year-old Iuda Koshman, who came to Solokh-Aul on foot from the neighboring Georgia with his wife Matryona, introduced the villagers to some new opportunities.
Prior to that, this elderly couple had worked at Sukhumi tea-packing factory. Upon arrival, they bought a tiny house at the end of the village and set up a vegetable garden, where they planted exotic bushes they had brought in their backpacks. Three years later, they invited their neighbors for a cup of tea they had grown themselves.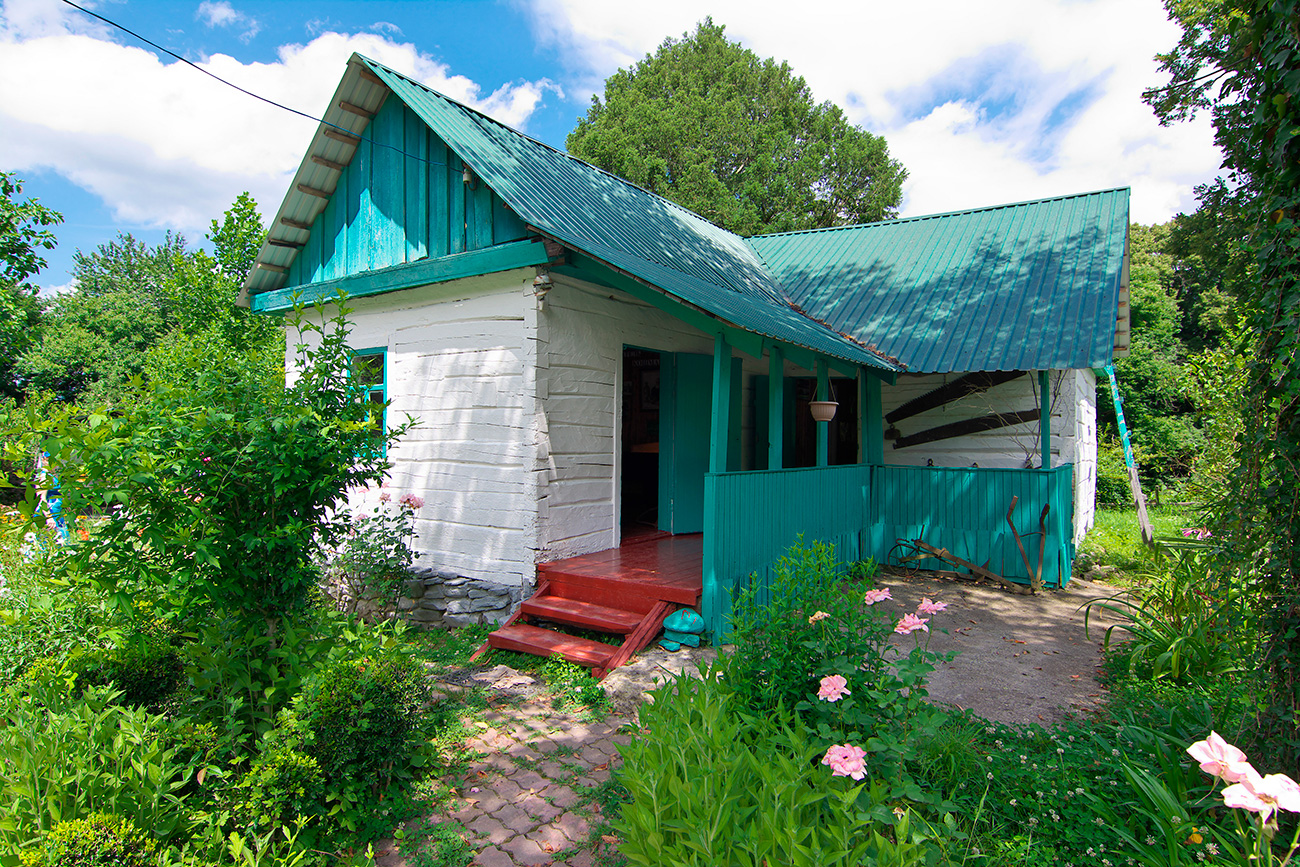 Photo credit: Lori/Legion-Media
Today, Solokh-Aul is five dozen houses on the forest-covered slope of Mount Fisht, the top of which remains snowy even in July. Its streets are rocky tracks, with one of them leading to a whitewashed wooden house with a corrugated iron roof and a plaque that says "Koshman's Mansion and Museum." "This is where the Koshmans lived," explains Elena Zaviryukhina, the museum keeper, showing us into a tiny room barely big enough for two beds, a wooden chest and the hosts' portraits on the walls: A gray-haired man with a curly beard and a woman in a white kerchief.
"And this is where the tea was processed," Elena opens the door to the adjacent room, half of which is occupied by a Russian brick stove and the other half by a wooden table with a small pile of dry, twisted tea leaves on it. The tiny window overlooks the very tea trees that the Koshmans planted back in 1901. The couple was buried on the plantation, as well.
"These are Russia's oldest tea trees," Elena nods in the direction of the window. "If cultivated properly – if they are pruned and fertilized – they can yield leaves for five more centuries. We harvest crops every year and prepare our own tea at the museum."
Black or green?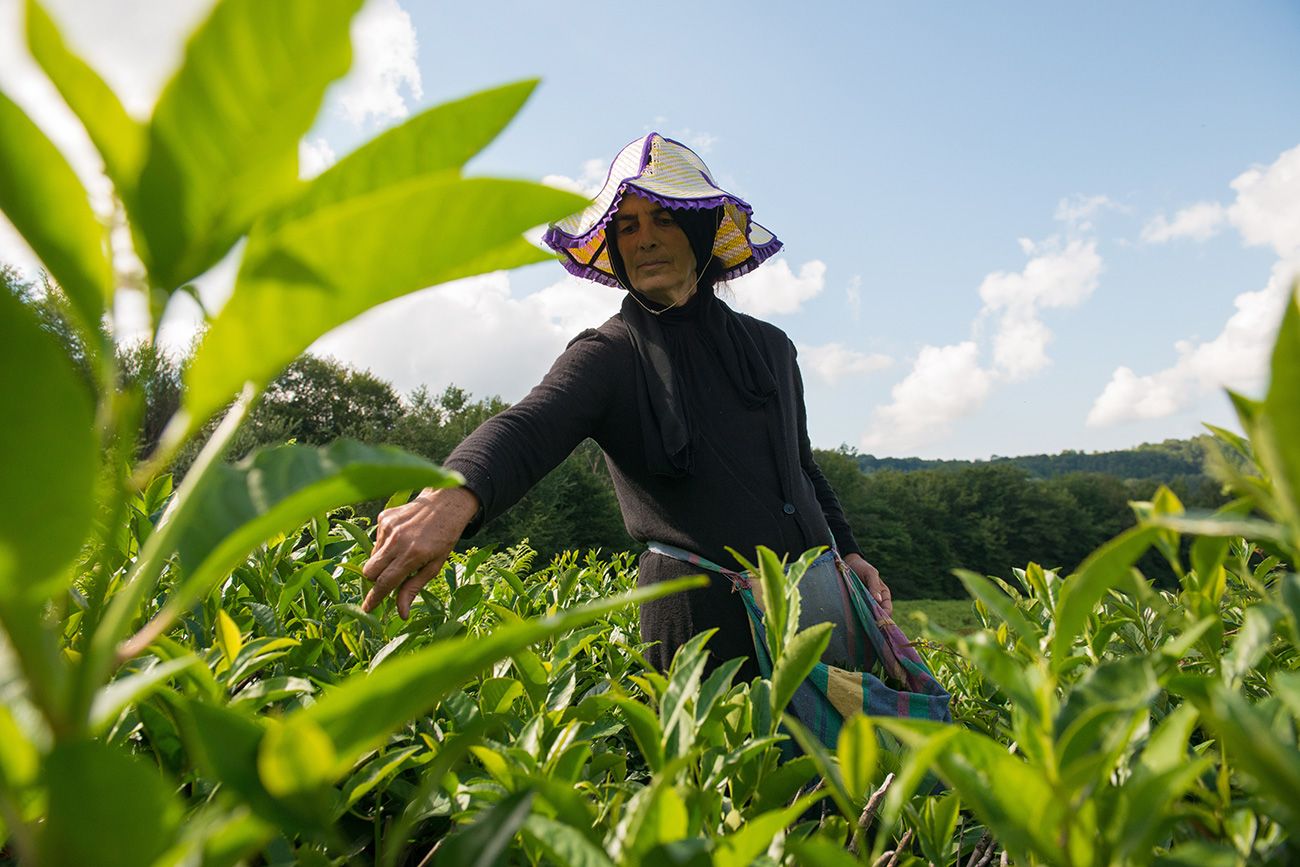 Photo credit: TASS/Artur Lebedev
Russians drink mostly black, fermented tea. To prepare this kind of tea, leaves are crumpled and twisted to squeeze out some juice, which accelerates fermentation. "Today, tea factories use special machines to twist leaves, but early in the 20th century, the Koshmans did it manually, with their bare hands," says Elena. "My daughter and I once decided to give it a try and crumpled a kilogram of fresh tea leaves at home; our hands were hurting for a week after that! It is tremendously hard work."
Leaves that have been wrung out in this way were heated in a stove for a short while and then left to dry outdoors, under a canopy. When the tea was ready, Iuda Koshman would carry it on his back all the way down to the market in Sochi – 40 kilometers (25 miles) on foot along a mountain path.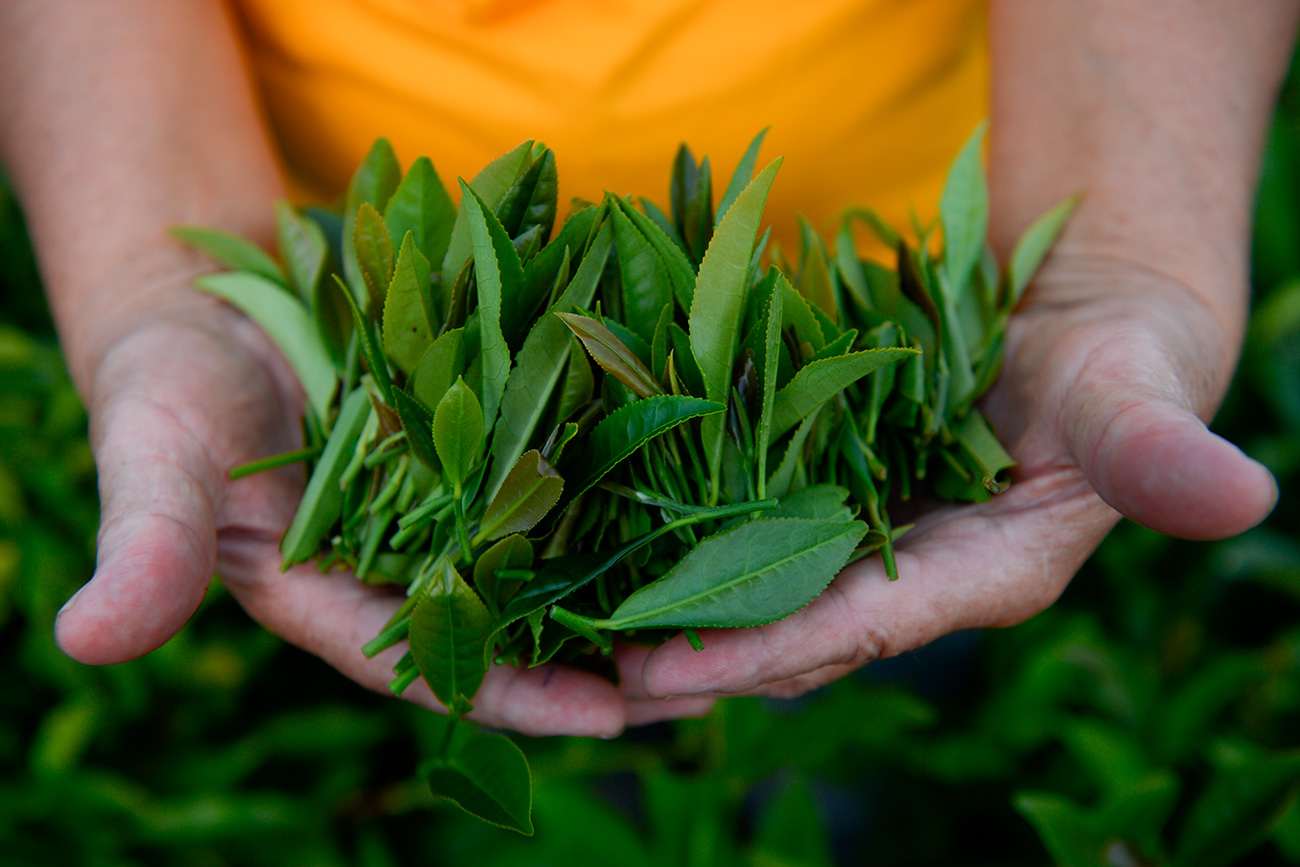 Photo credit: RIA Novosti/Nina Zotina
Learning from the bearded highlander about the origins of this fresh, fragrant tea, Sochi merchants ridiculed him: in winter, the Sochi mountains are covered with snow, and the temperatures drop to 10°С below zero – there was no way a tropical plant could survive such conditions.
In response to the samples of dried leaves sent by Koshman, the Russian Academy of Sciences declared that it was not possible to grow tea trees in the Russian Empire to the north of Georgia, and advised the uneducated peasant to keep his fantasies at bay. It was not until the 1920s, after the Russian revolution, that Koshman received support from the state, and tea plantations started spreading around Solokh-Aul; in the early 1970s, the settlement gathered and processed up to 7000 tons of tea leaves a year, thanks to Soviet plant breeders who had created special, frost-resistant varieties.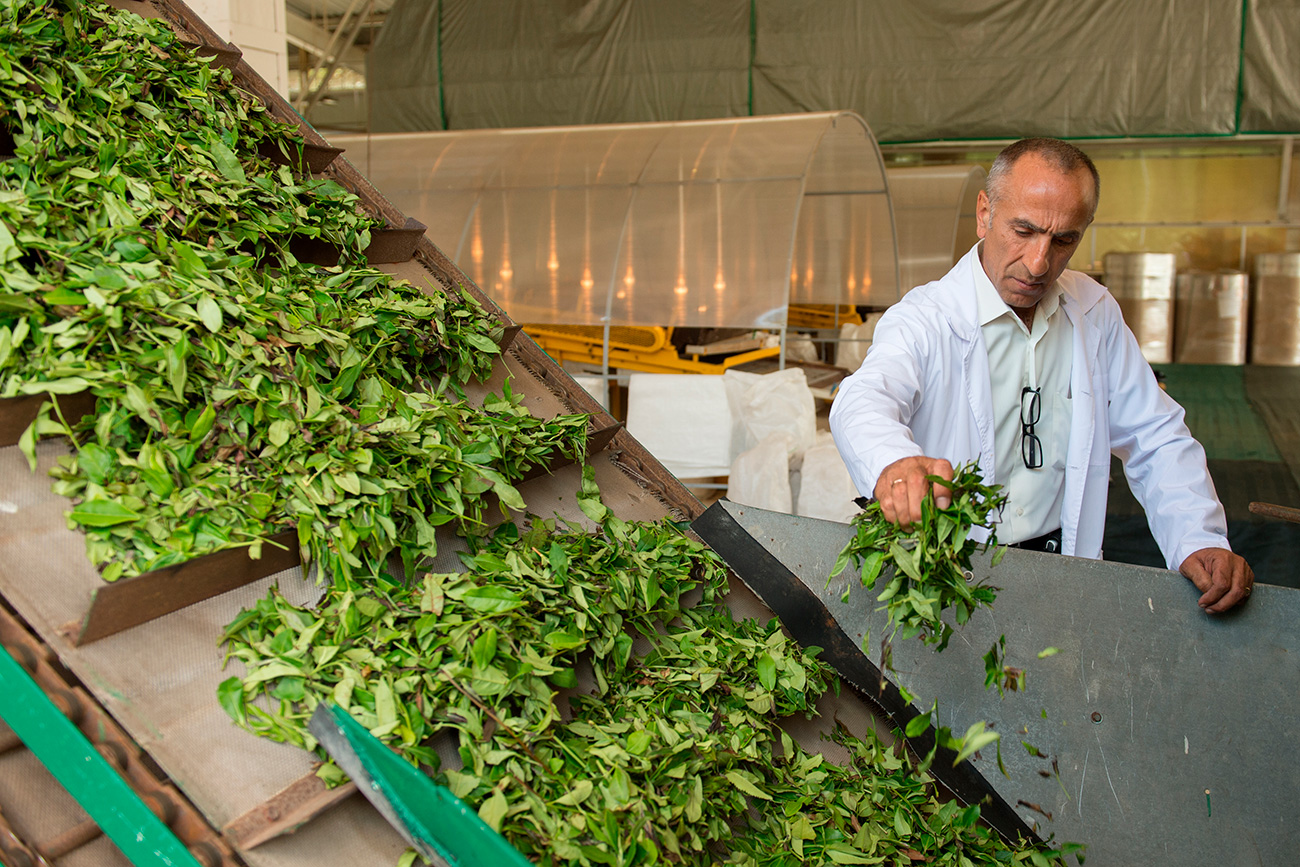 Photo credit: RIA Novosti/Nina Zotina
Tea experience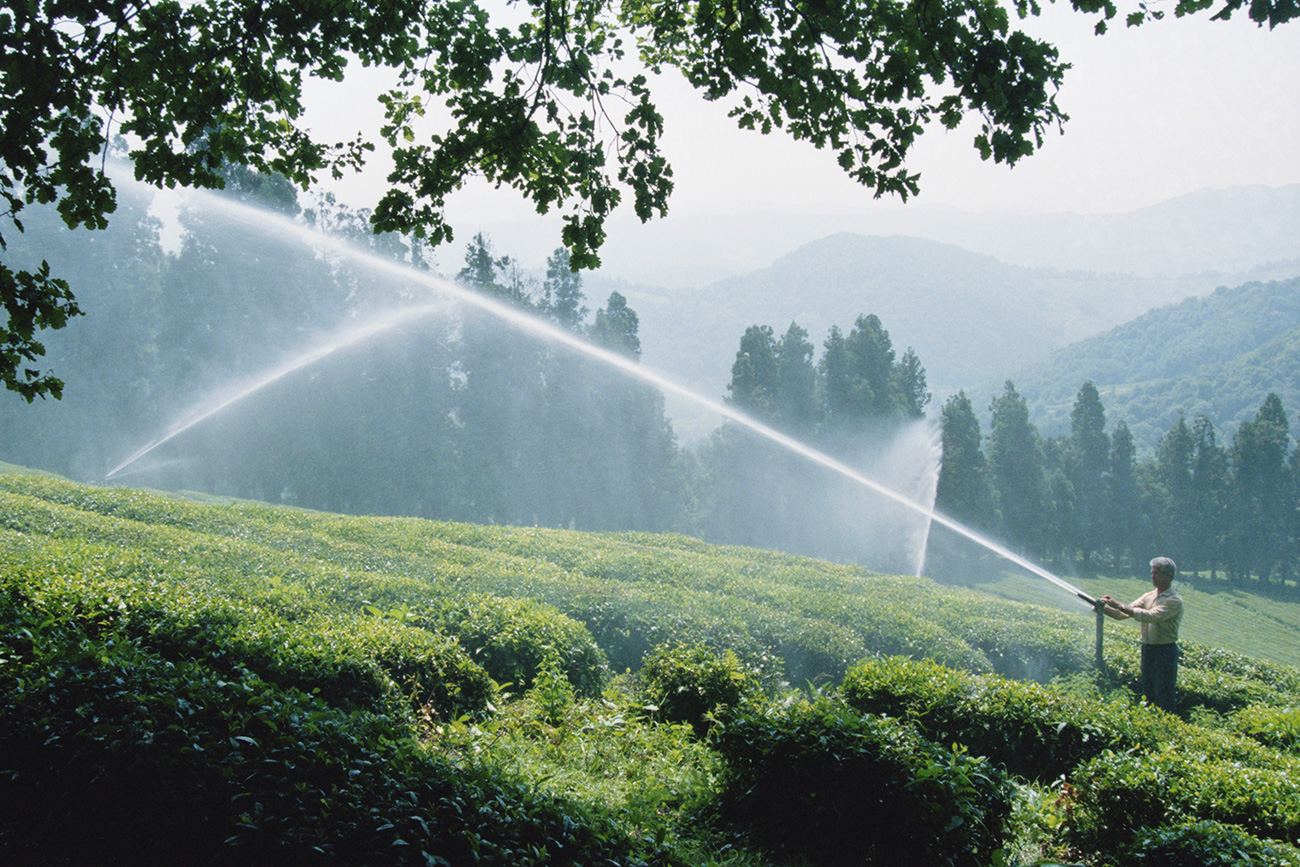 Photo credit: TASS/Viktor Velikzhanin,Vadim Kozhevnikov
In the museum cafe, Elena rinses a white porcelain teapot with boiling-hot water, puts a handful of golden leaves in it and covers them with hot water from a copper samovar. This Russian tea is not strong, with a light color and various aftertastes, which include notes of fruit and a faint flowery scent.
Founded by Iuda Koshman, the Solokhaulsky Chai ("Solokh-Aul Tea") company currently owns 60 hectares (148 acres) of tea plantations; a quarter of a century ago, before the Russian tea company suffered from the economic downturn, it owned several times more land.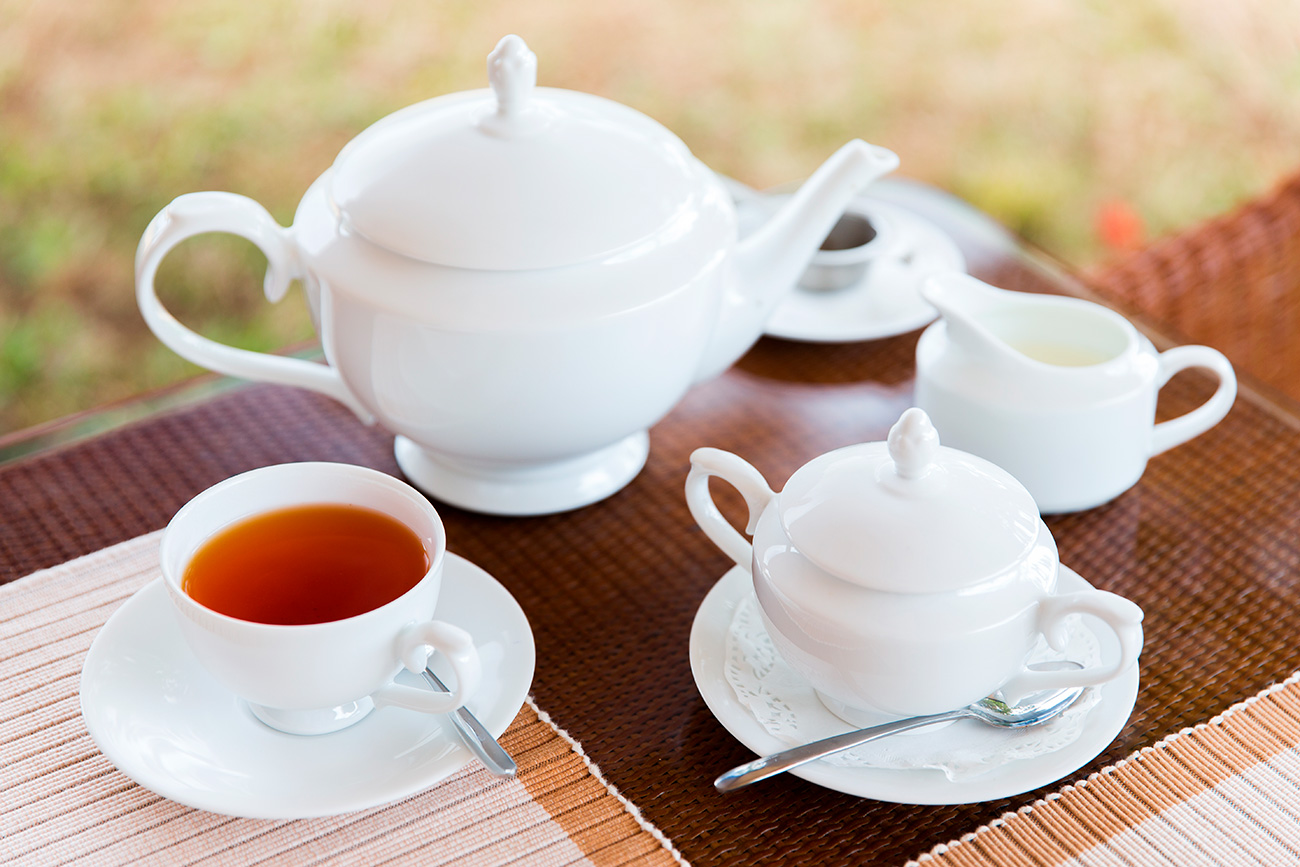 Photo credit: Lori/Legion-Media
Tea crops are gathered starting in the spring, as soon as the snow melts in the mountains. The season is traditionally opened by the head of the company, who picks the first few leaves from a tree near Koshman's grave. He is followed by seasonal workers, who manually gather a few dozen tons of tea leaves in the period from April to October. The leaves are processed at a factory the modern way, with the use of machinery.
Until recently, you could only buy packed green and black local tea in Solokh-Aul or order it online. It was not until two years ago that Russian tea made it to supermarket shelves.
"However, brewed in its motherland, in Koshman's mansion, this tea always tastes different from the tea bought in a shop," says Elena, who returned to Solokh-Aul, her home village, after finishing a vocational high school in Sochi. According to her, every year, a few tourists stay in Solokh Aul for a couple of weeks, to take part in the harvesting of tea leaves. The plantations are located high up in the mountains; some of them are only accessible on horseback. Tea is gathered manually, just like in Koshman's times; this authentic experience is a tradition that has miraculously survived in the Russian resort region.
If using any of Russia Beyond's content, partly or in full, always provide an active hyperlink to the original material.