OPEC: to join or not to join?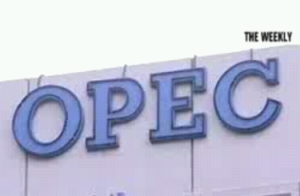 Faced with a budget deficit at home, President Dmitry Medvedev says he is considering joining OPEC and cutting oil exports to boost oil price.
The country's oil producers say they are ready to cut production in return for tax breaks. Leonid Fedun, Vice President of Russia's largest privately-owned oil company, Lukoil, believes oil-producing counties need to slash output by at least three million barrels per day to raise prices:

"The joint efforts of Russia and OPEC, which together control over 50 per cent of global oil production, have the means of stopping oil prices from falling. But that would require taking at least three million barrels of oil daily off the market," he said.

The global financial crisis has slashed consumption of the largest oil importers - the United States and China - creating an oil surplus on the market.

Watch this story on video:



Oil prices have dropped 70 per cent since the record level of $147 per barrel in July. In October OPEC cut output by 1.5 million barrels a day. However, oil futures continued to plummet. Many analysts doubt any moves by oil-producing nations have a serious impact on crude oil prices.

"If OPEC makes a substantial cut that might have a short-term effect on the oil price, but more likely it will stop oil prices from falling as fast as they have been. Because OPEC is chasing a falling demand curve, they are one step behind," Chris Weafer says, Chief analyst at Uralsib.

Russia's budget, based on oil costing $70 per barrel in 2009, is facing a shortfall, and puts the rouble under intense pressure. The state needs additional funds to support the so-called real economy, as local companies struggle to raise cash.

Although Russia's reserve fund, built up when oil prices were high, should be adequate to keep the economy on track for at least three years, joining OPEC may be a way forward.

Aleksandr Razuvaev, Chief Analyst at Sobinbank, says this could happen sooner rather than later.

"I doubt that Russia will immediately become a new member of OPEC. But I think it's 100 per cent likely to happen next year, and Russia will play a leading role in this organization," he said.

Meanwhile, analysts warn it will take time for oil-producing nations to get back to the current production volumes once output is cut.

Eventually, they believe, that will drive oil prices well above last summer's highs.
---
Previous articles on the topic:

Russia might join OPEC if gas cartel idea is supported

Producers warn of oil output cuts

Testing old proverbs
All rights reserved by Rossiyskaya Gazeta.