Sales soar on the Internet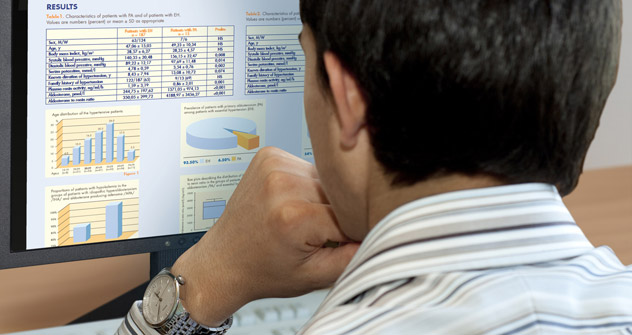 Russia became the second-largest e-commerce market in Europe in 2009. Source: PhotoXPress
Advertisers are preparing for explosive growth in Russia's e-commerce market, which is expected to be the largest in Europe by 2019.
Russia is poised to become the largest e-commerce market in Europe by 2019, if it maintains its current pace of growth. In September 2011, Russia overtook Germany as the European country with the most Internet users. There are now 50.8 million Russians online, and in a December 2011 poll half of Russian urbanites said that they used the Internet at least once a day.


The growth of Russia's online audience combined with the country's vast territory and underdeveloped retail sector makes it ideal for online shopping. Websites are the simplest and cheapest way for retailers based in Moscow to reach the far corners of the country.


Russia became the second-largest e-commerce market in Europe in 2009. At that time, the online marketplace was reponsible for $19 billion in sales, according to Troika Dialog. Since then, e-commerce has been growing by between 22 percent and 30 percent a year, and is expected to continue this pace in 2012. That year, Data Insight estimates the market will be worth $12.6 billion.


As in other sectors Russia will still have to work hard to overtake Germany, the European leader in e-commerce, which had $27.5 billion in sales in 2011, according to e-commercefacts.com, and continues to grow at 17 percent a year.


Industry investment will play a key role in achieving such high growth rates. Marina Treshchova, CEO of Fast Lane Ventures (FLV), one of Russia's leading tech funds, said that the first round of venture capital (VC) money is arriving in Russia's e-commerce sector, and that volumes invested into the industry last year were doubled from a year earlier.


But Russia is still an exotic destination for most venture capitalists.


"There are few big VC funds interested in Russia, but there is a ground swell of smaller VC based in Europe that is much more active," said Treshchova.


But Fast Lane has already done several deals and has 16 Internet companies running or in development. The most successful is KupiVIP.ru which is already the largest online shop in Russia offering high-end goods to the emerging middle class. The company's revenues went grew to $120 million in only three years.


"We develop our own companies, but increasingly we are also getting other people bringing us their companies. We give them seed capital to develop the business, then help them to raise more financing when they get a bit bigger," Treshchova said.


One of her most recent deals raised $7 million from European venture funds for Heverest.ru, an online store offering outdoor and sports equipment. The site targets hikers, climbers and those with a disposable income who are interested in a healthy lifestyle.


"The amount of money available from investors in Europe is limited, but the interest is definitely growing," Treshchova said.


The most dynamic part of the business is online advertising, where ad buys are growing faster than in the more traditional media. Analysts at Troika Dialog estimate the overall ad spend this year will remain flat compared to that in 2011. But within a year, they estimate that advertisers will enjoy double-digit growth.


Estimates suggest that Internet ads should experience growth of more than 33 percent over the next few years. This growth will come at the expense of television advertising, which will see growth slow to abour 16 percent, according to Troika Dialog. The next big thing will be advertising on mobile platforms . This market is just now starting to gather momentum.


"Although the level of penetration of mobile internet in Russia is currently low, at less than 10 percent, it is growing rapidly," said David Ferguson, an analyst with Renaissance Capital, who added that all the major Russian firms are now rolling out new mobile applications and services to tap this new market.
Online Advertising Expected to Increase Dramatically. Click to enlarge. Source: Akar Troika Estimates
All rights reserved by Rossiyskaya Gazeta.