New Russian government to back privatization effort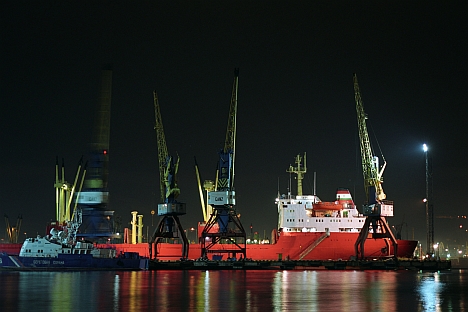 A 20 percent stake in the Novorossiysk Sea Port, Russia's largest port, is expected to be put up for sale later this year along with other state assets. Sourse: ITAR-TASS
Vladimir Putin's new government will make its much-lauded $30 billion privatization program a top priority when a new cabinet is formed.
Speaking on the sidelines of a conference in Moscow last weekend, First Deputy Prime Minister Igor Shuvalov said that a new concrete plan for the sale of equity in 10 state assets would be signed by the new prime minister shortly after he is appointed in the wake of Vladimir Putin's inauguration as president. "There remains a wait of only a few weeks," Shuvalov said, according to RIA Novosti.


The news is cause for optimism for investors eagerly awaiting the reduction of the state's presence in several key sectors amid apprehension that the plans had been sidelined.


The privatization program, which had originally aimed to sell some $30 billion worth of state assets by 2014, has been on hold since the first stake sale — 10 percent in banking giant V.T.B., which sold for $3.3 billion in early 2011. But analysts say that while the statements show the program is unlikely to be dropped, there is still a high chance it will not be implemented as fully or as quickly as was previously planned.


This year, the government had planned to sell off stakes in three major companies — lending giant Sberbank, the United Grain Company and Novorossiysk Sea Port — but analysts say the size of the Sberbank sale may swamp the market. The placement of 7.6 percent of Sberbank was postponed last fall due to poor market conditions.


"The Sberbank stake sale is likely to happen this year, but it is likely that other offerings will be postponed due to the size of the placement," said Andrei Kuznetsov, a strategist at Citibank in Moscow.


Much may also depend on the makeup of the new cabinet. Like many other economy-related issues, privatization has caused a deep divide between the fiscally conservative and the liberal spending camps in government.


While neither side has strictly opposed the program, the divide is essentially centered over what each side hopes it will achieve. Outgoing President Dmitry Medvedev, who initiated the program, leads those who want to speed up the process to improve corporate governance and attract foreign investment. Other officials are in favor of waiting until share prices are higher to maximize revenues from the sales. Deputy Prime Minister Igor Sechin, who wields a lot of influence over the energy sector, has long sought to delay the sell-off, claiming that it will lead to many assets being sold at prices that are too low.
First publihsed in the Moscow News.
All rights reserved by Rossiyskaya Gazeta.