Kazan shows off its sports muscle with great new facilities and better teams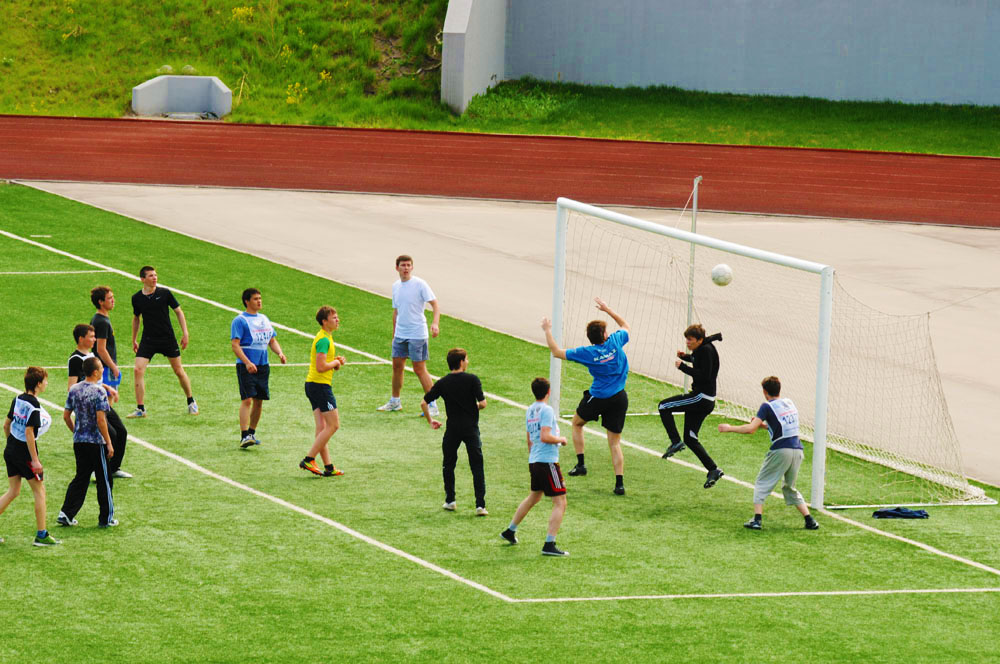 The Student Games to be held in Kazan, the capital of Tatarstan, to showcase the sport achievements of the city. Source: Andrey Shapran
Kazan, the capital of Tatarstan, has quietly developed into a clear leader in sports among all of Russia's major cities, garnering new attention from the international sports community.
"Kazan and Moscow are the only cities in Russia that have a proper sports infrastructure; the others are far behind", said Marat Safin, a champion tennis player turned politician and Russian Tennis Federation member. "I am saying this not just because these are my native cities but because it's true."
The city boasts the Rubin football club, Ak Bars hockey club, Zenit and Dynamo volleyball clubs, Unics basketball club; Dynamo Kazan bandy club; a field hockey club; and the Sintez water polo club.
In 2009, Kazan won the national "Golden Team of Russia" award in the category "Sports Capital."
The Student Games Village, completed three years in advance of the 2013 Student Games, is currently being used as a student campus. It will also be used as a federal center for preparing Russia's national teams. The Volga Region State Academy of Physical Culture, Sport and Tourism was set up in 2010.
Kazan also has many sports venues, including the Central Stadium, Basket Hall, Tatneft Arena, Field Hockey Center, Volleyball Center, Ak Bars Wrestling Palace, Rowing Canal on Sredny Kazan Lake, and the Kazan Hippodrome, one of the largest in Europe. A new stadium with 45,000 seats is in the final stages of construction.
The tennis academy stadium deserves special notice, with its long, somewhat semi-circular roof, topped by a huge yellow ball as if bouncing off a gigantic racket. The academy has four clay courts and 14 hard courts, including a central court with demountable stands, and there is a show court with 1,000 seats.
During the 2012 Student Games, it will provide a venue not just for tennis but also for badminton. And, after the tournaments, it will be used by the Volga Region State Academy of Sports and Tourism for education and training purposes and for children's and youth sports activities and competitions.
In all, 65 sports facilities will be built for the Student Games. Another 28 facilities have been renovated. In the long term, Kazan State University of Culture and Arts and the agrarian and technological universities will benefit greatly from these state-of-the-art facilities.
All rights reserved by Rossiyskaya Gazeta.