Russia's torrent site enters Runet Top 20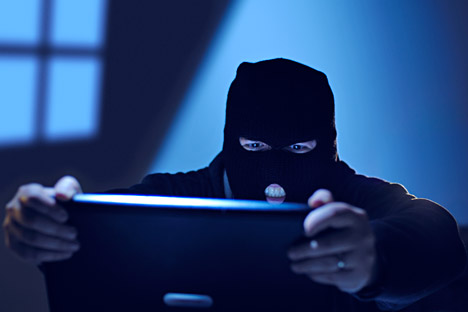 Some Russian file-sharing systems (such as Rutracker.org) are popular among internet users. Yet a number of experts consider them as pirate sites. Source: Getty Images / Fotobank
Rutracker.org, Russia's largest file-sharing service, has finally appeared in the TNS rankings of websites with the most monthly hits.
In September, Rutracker.org had 7.3 million unique visitors, according to a recent report by TNS. These numbers have earned it 20th place on the Russian Internet (Runet), in terms of monthly hits. This is the first time that Rutracker has made it into the Top 20, even though, by daily hits, it has figured in the TNS Top 20 for more than a year.
Rutracker.org is the successor of torrents.ru, Russia's largest file-sharing service that debuted back in February 2010. The designation of the Russian domain was suspended, however, after an investigation discovered links to pirate copies of 1C and Autodesk software. Nonetheless, the external address is still up and running, virtually unchanged.
"None of our clients has ever granted Rutracker.org the right to distribute; therefore, it is a pirate site," said Maxim Kulish, general director of Internet Copyright Management (ICM), which combats copyright infringement.
Moreover, according to ICM, Rutracker.org is the biggest pirate site on Runet, with an audience of 19 million unique users per month and 1.6 million per day. For September 2012 alone, TNS estimates that Rutracker.org had 1.2 million unique users every day. Nevertheless, ICM has no claims against Rutracker, says Kulish: the service has granted ICM administrative access to the Rutracker site for several years, so ICM is able to automatically remove content that violates its clients' rights.
According to online statistics service Alexa.com, Rutracker.org is in 16th place by number of visits on Runet, and 266th across the whole Internet.
The rising popularity of Rutracker.org is an indirect consequence of the actions of other Internet companies, believes Kulish. Of all the Russian-language Internet services that provide access to illegal content, only two — Rutracker.org and VKontakte — offer fast download speeds, he says. But recently, VKontakte has been trying to get rid of pirated content – hence the growing popularity of Rutracker, explains Kulish.
The monthly hits index is traditionally important for advertisers, says Anna Lachko, director of corporate communications at TNS.
Rutracker.org also features ads – in particular, banners advertising multiplayer online games, links to other resources, etc. But, according to Maria Chernitskaya, general director of advertising agency iContext, serious advertisers and content networks will not place banners and ads on Rutracker.org. Despite the site's growing popularity, Chernitskaya believes advertisers hesitate to do business there, due to doubts about the origin of the site's content.
First published in Russian in Vedomosti.ru
All rights reserved by Rossiyskaya Gazeta.