Russians to open new gallery in London in March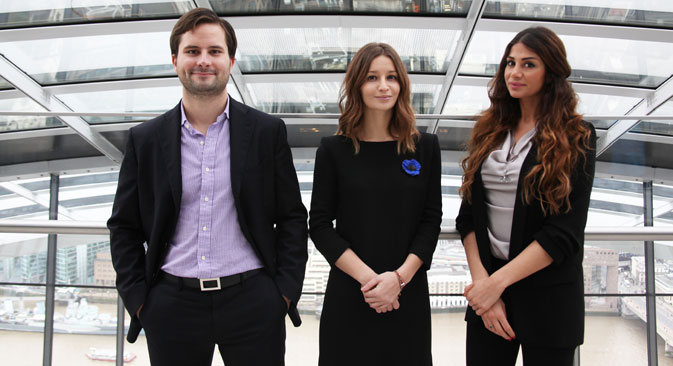 L-R: Vassili Tsarenkov, Lali Marganiya and Lili Jassemi.
Courtesy of Sophia Contemporary Gallery
Sophia Contemporary Gallery in Mayfair opens with exhibition of Iranian art.
Founded by two Russian gallerists, Vassili Tsarenkov and Lali Marganiya, and their Iranian collaborator Lili Jassemi, the Sophia Contemporary Gallery will showcase the contemporary art of the Middle East and Iran alongside recent Western art. The gallery's inaugural exhibition, with an opening scheduled for March 9, showcases a series of new paintings by the artist Reza Derakshani, one of the most celebrated living Iranian artists.
An Iranian who grew up in Munich, Jassemi is a specialist in Iranian culture. She approached Tsarenkov, who at the time was working as the manager at the St. Petersburg Gallery in London and writing a dissertation on contemporary Middle Eastern art at The Courtauld Institute of Art. They decided to work together and develop the gallery project.
A few months later they invited Lali Marganiya, of Russian and Georgian descent, to join the team.
"At the time I was working as an art advisor after gaining some experience at Sotheby's and at a gallery of Old Master's art," Marganiya told RBTH. "I also had a strong interest in contemporary Middle Eastern art so I was excited to get on board. We started going together on field trips to the region, visiting countless artist studios, museums, galleries and art foundations, which eventually led us to the creation of the gallery."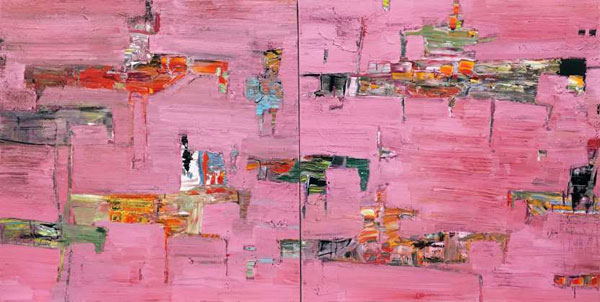 Reza Derakshani, Hunting Pink, 2015. Courtesy of the artist and Sophia Contemporary Gallery
The gallery is bringing a new generation of emerging artists from the Middle East, and Iran in particular, to a wider public to provide them with a platform on the international stage. In an effort to promote a creative dialogue between the art of the Middle East and Western art, the gallery will exhibit artists from the U.S. and Europe as well.
Sophia Contemporary Gallery, 11 Grosvenor Street, London, W1K 4QB, UK. For more information visit sophiacontemporary.com.
All rights reserved by Rossiyskaya Gazeta.