Russian brand wins Nick Knight's Fashion Film Award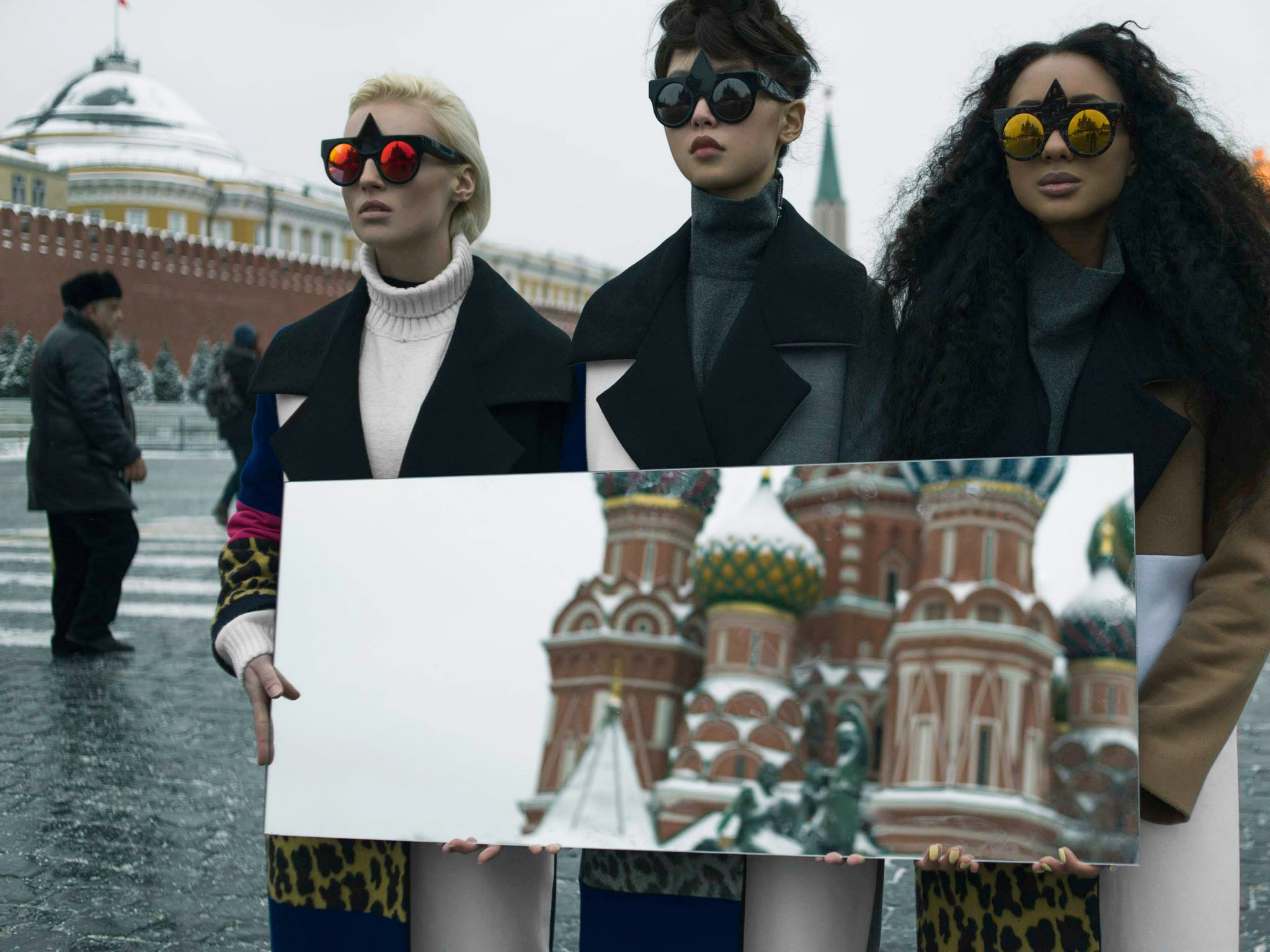 "To fight for Humanity and Freedom is our mission."
Outlaw Moscow
SHOWstudio awards £10,000 to Outlaw Moscow.
Russian avant-garde fashion brand Outlaw Moscow has won the Fashion Film Award from SHOWstudio, the website of renowned London photographer Nick Knight. The winners were announced on Feb. 3 at London's Regent Street Cinema.
The photographer awarded Outlaw Moscow's founders Maxim Bashkaev and Di Minrakhmanova, film director Ilya Petrov, producer Natalia Solovyeva and stylist Ivan Novak £10,000, a professional camera and a trip to Australia for a special screening of their movie.
"Four thousand videos were entered into the competition and we were chosen as the best, it was really unexpected and exciting," Maxim Bashkaev told RBTH.
The film shows the brand's unique conception and was shot on the streets of Moscow, in the Conservatory, the Planetarium and at a basketball match. According to the film makers, the characters in the film seem to be disconnected from their surroundings but at the same time look very natural in the location where they appear.
"Outlaw Moscowclothing was born from the protest of the art and intellectual people of Russia against the mental slavery, oppression and dictatorship of the presence," says the brand's website in their 'philosophy' rubric.
All rights reserved by Rossiyskaya Gazeta.