Cheburashka: 10 fun facts about Russia's iconic furry character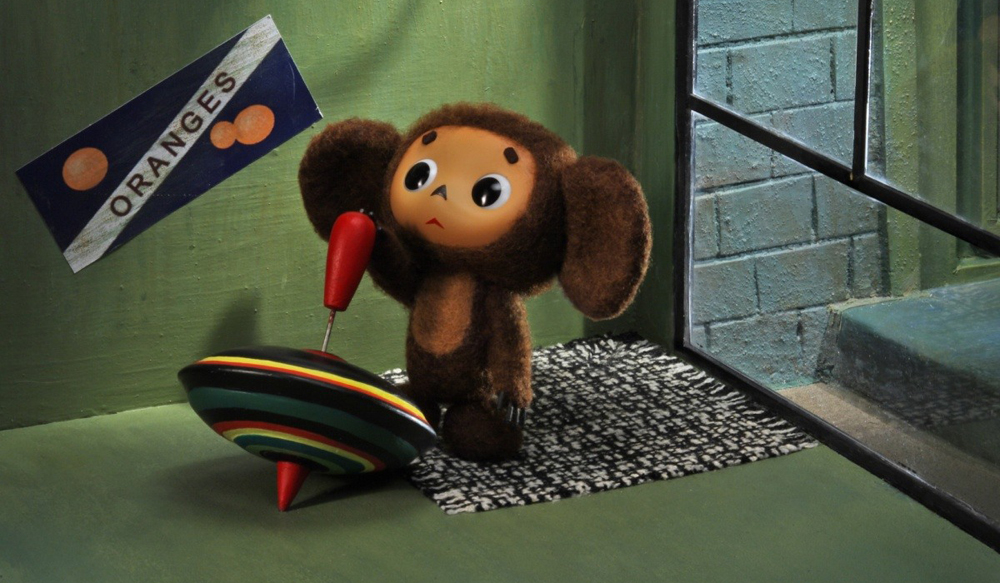 Cheburashka, a fun, furry, fictional animal with large ears that are as big as his head, is celebrating his 50th birthday. Join RBTH as we explore some interesting trivia behind one of Russia's most beloved cartoon characters, who went on to gain international fame.
1. "Cheburashka: a still-undiscovered orangivore animal. Distinctive features: cuteness, heightened fluffiness and ear-endowment. Incredibly energetic despite general cluelessness." This is how the character is described by his creator, children's writer Eduard Uspensky. Cheburashka was born in 1966, but, despite his age, he is still popular with Russian kids today.
2. According to Uspensky, the name of his strange animal, which first arrived in the Soviet Union from a country full of rainforests inside a box of oranges, was coined by accident. "I heard a pal of mine use this verb, cheburakhnutsya, meaning 'to fall' or 'to stumble'. The word got stuck in my head, and later transformed into the name of the character."
3. It was not until 1971 that Cheburashka got his current, distinctive look, created by Soviet animator Leonid Schwarzman. "His ears were not described in the book properly, so at first, I drew them on the top of his head, as with all animals, but then, as I started making them bigger, they 'crept down' to the sides and became more like human ears rather than an animal's," the artist recalled in an interview with Rossiyskaya Gazeta.
"Before we started filming, Cheburashka's stop-motion puppet actually had short legs, but the puppeteers were having trouble with this, so we removed them, leaving only feet; Cheburashka became even more unusual. And later, when we also removed his tail, he basically turned into a mostly human child," said Schwarzman.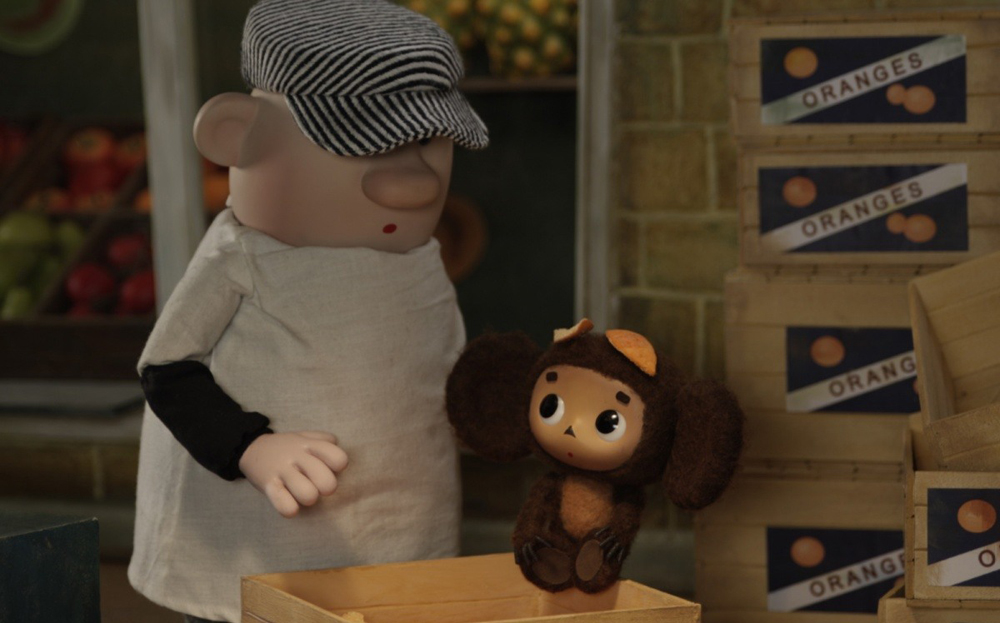 Cheburashka. Source: Kinopoisk.ru
4. The second protagonist, both in the original books and in the cartoon adaptations, is Gena the Crocodile, who "works as a crocodile in the zoo." Actually, this "gentle-natured, green-skinned" reptile actually was the protagonist of the very first book, Gena the Crocodile and His Friends.
5. Uspensky's book was translated into several languages almost immediately after it was published. The adventures of Cheburashka and Gena have been translated into English, German, Italian, Japanese and many other languages – over 20 in total. Interestingly, Cheburashka's name was different in each version: He became known as Topple in the UK, Plumps in Germany, Drutten in Sweden, and Muksis in Finland.
6. Cheburashka has become particularly popular in Japan. "The Japanese came here in the beginning of the 2000s to acquire the rights to produce their own Cheburashka cartoons. They still send me scripts to approve, and they are very happy when I begin arguing with them about their stories," Eduard Uspensky told RBTH. "And now, a Japanese channel wants to produce a documentary about me, and they have asked me not to leave Moscow until the end of April."
7. Over the 50 years since his birth, Cheburashka has become one of Russia's national symbols.
Bronze statues of the character have been erected in the Moscow Region town of Ramenskoye and the city of Khabarovsk, in Russia's Far East. Since 2004, Cheburashka has been a mascot of the Russian Olympic team, changing the color of his fur to match the team's current uniform. He is also a popular Russian souvenir, with so many different outfits he could give Belgium's Manneken Pis a run for his money.
8. The name of the character is often used as a nickname for various objects that resemble him, from the Antonov A-72 transport aircraft and ZAZ Zaporozhets cars to full-size headphones.
9. The popularity of Che Guevara as a counter-cultural symbol was affectionately parodied in Che Burashka – a mix between the Argentinian revolutionary and the fictional character. In the 2000s Russia, T-shirts featuring Che Burashka – wearing Guevara's trademark beret, of course – were virtually everywhere.
10. "I won't even say anything about Cheburashka," Eduard Uspensky says today. "But everything you can find about him on the internet might be true. He's a fictional character, after all!"
All rights reserved by Rossiyskaya Gazeta.