5 of the most anticipated Russian movies of 2016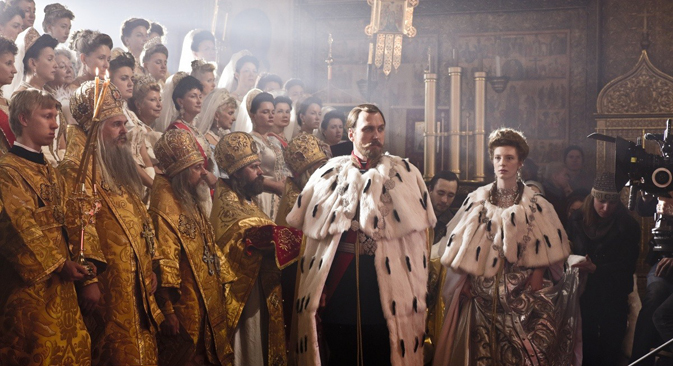 The top Russian movies of 2016 that are expected to perform well internationally and win some major awards run the gamut from historical drama through Asian-tinged fantasy to theatrical adaptation. Here's a pick of five of the most eagerly-awaited pictures.
Mathilde
The love story of the famous ballet dancer Mathilde Kschessinska and Tsar Nicholas II of Russia has been begging to be adapted for the screen. It really had everything: ballet, court intrigues, the troubled times it was set in – in short, all the things you need to get international recognition, and – with some luck, even a Golden Globe or an Oscar – are there.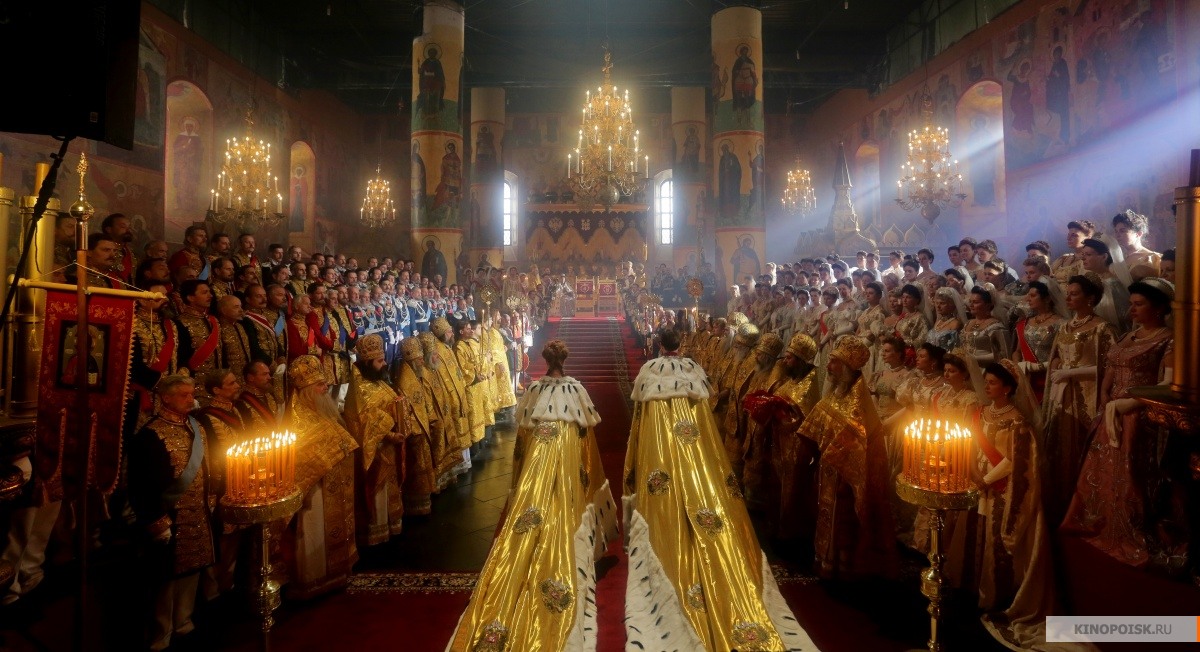 Mathilde. Source: Kinopoisk
Well aware of this, director Alexei Uchitel treated the project very seriously. Even the film's cast gives away its international market ambitions: Nicholas II is portrayed by German actor Lars Eidinger and Lithuanian actress Ingeborga Dapkunaite, accompanied by Russian actors who have already achieved at least some degree of fame abroad, such as Grigory Dobrygin (who appeared in Western films A Most Wanted Man and Black Sea in 2014). Interestingly, the name of the actress portraying Mathilde Kschessinska has not yet been revealed.
Viy 2: A Journey to China
The original Viy, a very successful 2014 dark fantasy feature known internationally as Forbidden Empire, made headlines in Russia by the simple virtue of being released: The movie had originally been announced no fewer than seven years earlier.
Loosely based on the eponymous thriller by Nikolai Gogol, the film earned $30 million in Russia and attracted some attention from China – despite earning only $3 million there, it still appealed enough to Chinese producers that they decided to take part in making a sequel. Thus, the second part of the story, which is still in production, will be set in the Celestial Empire: A teaser of the film showcases Wuxia-style action scenes, dragons and other essential elements of an "Asian-flavored" flick.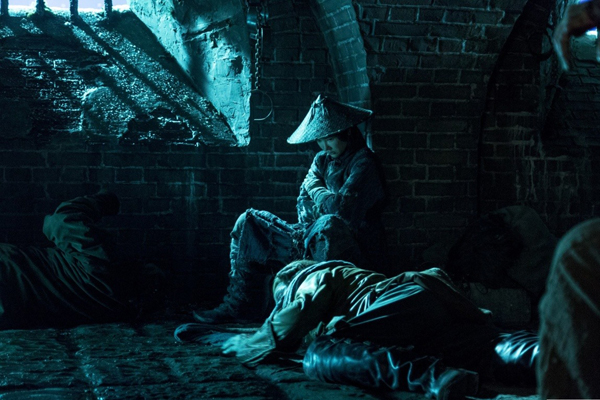 Viy 2: A Journey to China. Source: Kinopoisk
Curiously, the film's producers have already said they are not going to stop there: There will be a third film and it will be made in Bollywood (presumably, singing and dancing will be heavily involved). So Viy looks set to be a project that will combine and reconcile the two trends that are currently so intensely debated in Russia – "import substitution" and globalization.
Video by YouTube / Aleksey Dementyev
Bolshoi
A behind-the-scenes glimpse into the life of Russia's most famous theater by Valery Todorovsky, this film is either a response to Darren Aronofsky's Black Swan, or a study in the vein of Robert Altman's Prêt-à-Porter.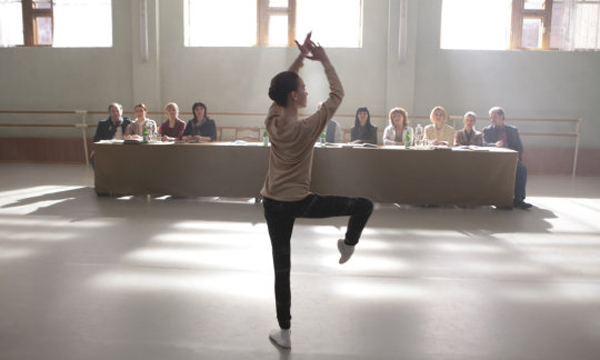 Bolshoi. Source: todorovsky-company.ru
The director himself explains it like this: "This is a story of a simple man from the very bottom of society discovering beauty. It is a saga which begins in the mid-1990s in a small provincial town and ends today at the Bolshoi, which is described by its inhabitants as a building which needs no-one, yet is sought out by everyone."
The Duelist
This multimillion-dollar project by Alexander Rodnyansky, known for producing Andrey Zvyagintsev's Leviathan, is directed by Alexei Mizgirev, who until now has made auteur films that have never earned over $20,000 at the box office. The Duelist stars Fanny Ardant, Vladimir Mashkov, Pierre Bourrel and Yury Kolokolnikov – and that's pretty much all that is reliably known about Russia's most secretive movie of 2016. The film is set in the 19th century and revolves around an individual who makes his living by standing in for other people in duels.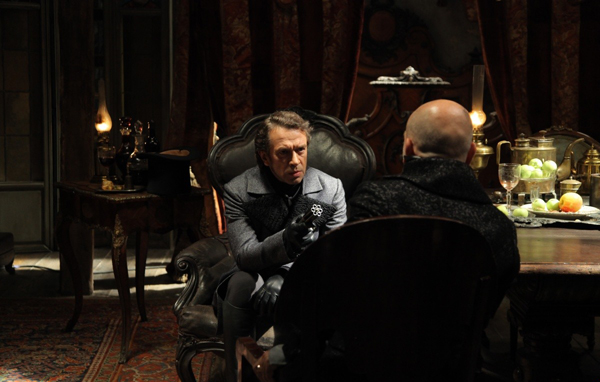 The Duelist. Source: todorovsky-company.ru
The most exciting thing about the film, however, is the fact that it has already been noticed by the IMAX Corporation – The Duelist will be the second Russian movie (after Fedor Bondarchuk's Stalingrad) to be produced with IMAX technology. Apart from being a useful marketing device, this secures an international release for the film.
Martyr
Martyr, a play by Marius von Mayenburg adapted and staged by Kirill Serebrennikov, art director of Moscow's Gogol Center, is one of the performances that has made the theater so renowned in Russia. A study of religious fundamentalism, it follows young Veniamin, a Russian teenager obsessed by the Bible and wishing to live only by its tenets.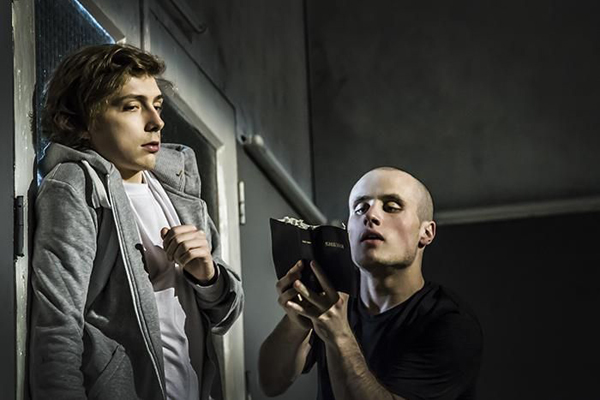 Martyr. Source: Gogol Center
Martyr is being gradually displaced by new plays at the Gogol Center, but Serebrennikov does not feel like saying goodbye to one of his favorite projects: He has decided to adapt it into a film, keeping both the cast and the creative decisions intact. This is as risky as it is curious – stage plays do not always transfer well to screen. Nevertheless, in this case, the subject alone guarantees the film will be noticed – especially by the juries of major international film festivals, ever avid for cultural controversies.
All rights reserved by Rossiyskaya Gazeta.