30.Maxim Dunayevsky (b. 1945)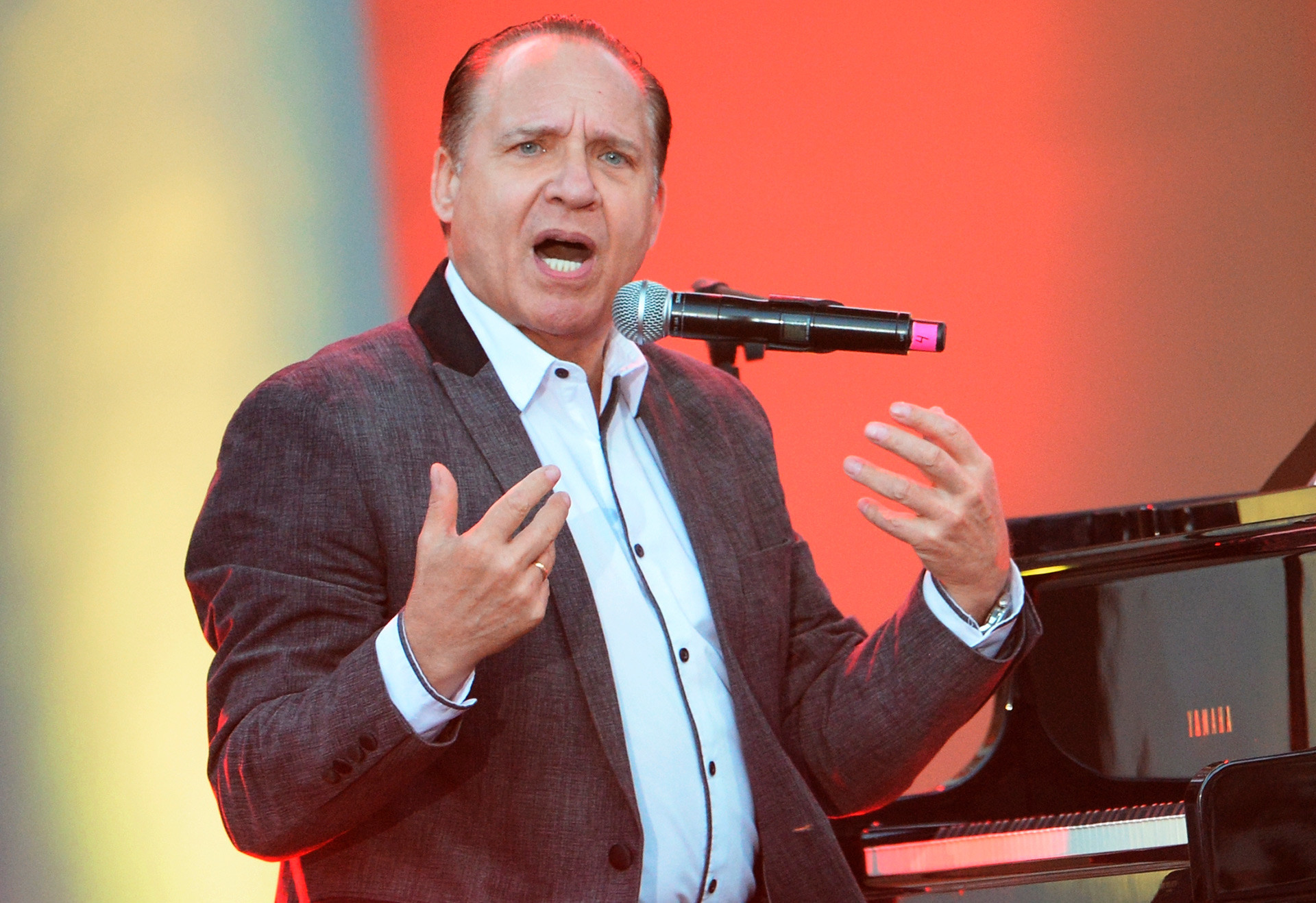 As a student of Alfred Schnittke and a graduate of the Moscow Conservatory, Dunayevsky could have become a composer of classical music, but instead he devoted his life to the Estrada and dramatic theater. He first became a conductor at the Vakhtanov Theater and then went to the Moscow Music Hall before becoming the art director of the State Estrada orchestra.
Song 'Wind of change' from 'Mary Poppins, Goodbye' film
Dunayevsky was the composer of scores for more than 30 iconic Soviet and Russian animation and fiction films such as D'Artagnan and Three Musketeers or Mary Poppins, Goodbye as well as hundreds of songs for Russian pop singers. Many of his compositions are recognized hits throughout Russia.
29. Konstantin Meladze (b. 1963)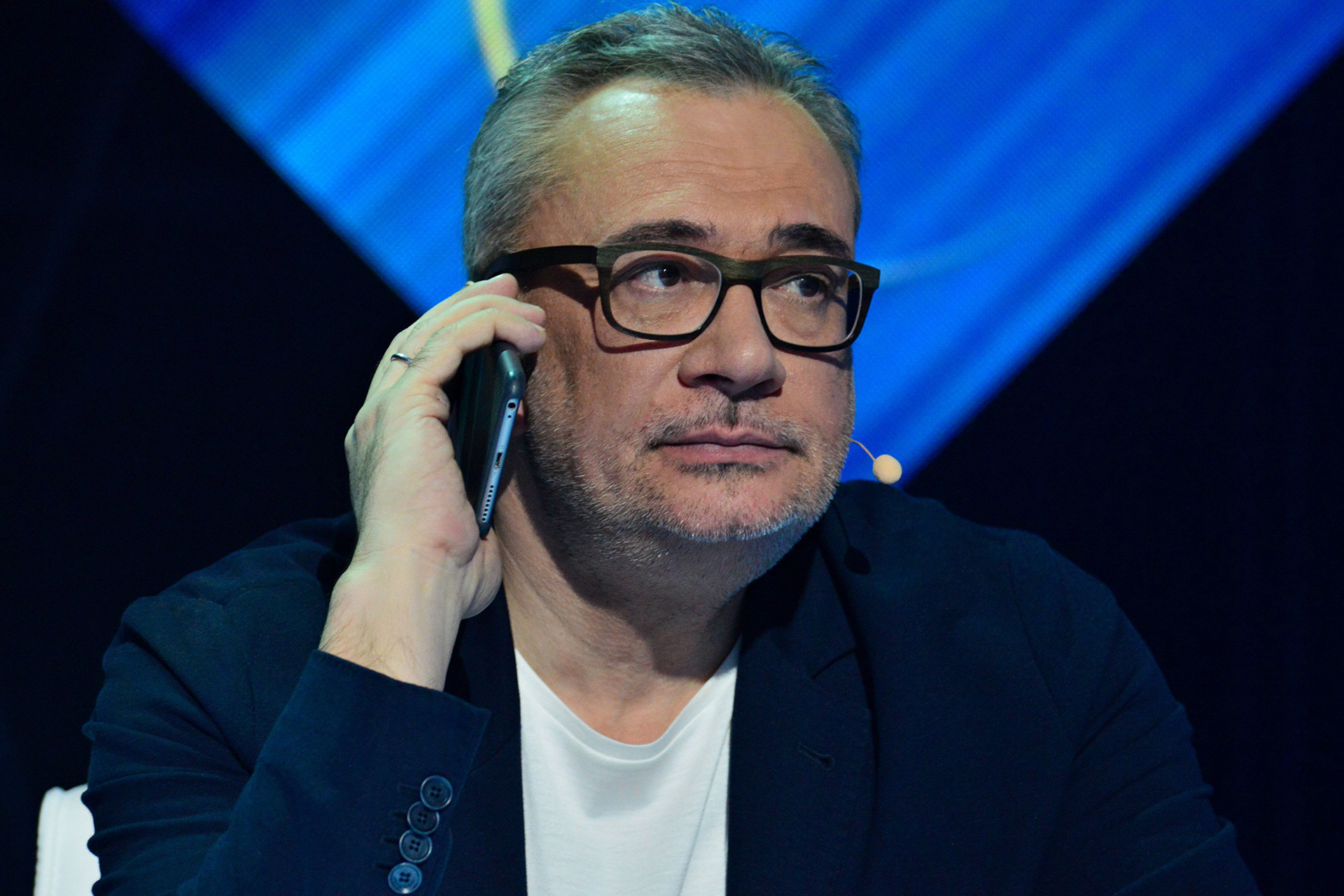 Alexandr Gusev/Global Look Press
Another successful contemporary composer and music producer on our list is the Georgian-born Meladze. He is the producer for his younger brother, the singer Valery Meladze, and a popular girl-band Via Gra (Nu Virgos). Vera Brezhneva, a former member of Via Gra, and also Konstantin's wife, has several times been declared by different magazines to be Russia's most sexy and beautiful woman.
Via Gra - Diamonds are a girl's best friends
Meladze was also the music producer of a Russian version of the show X-factor, called The main stage. He has also appeared in several other shows and festivals and in the musical Stilyagi.
28. Maxim Fadeyev (b. 1968)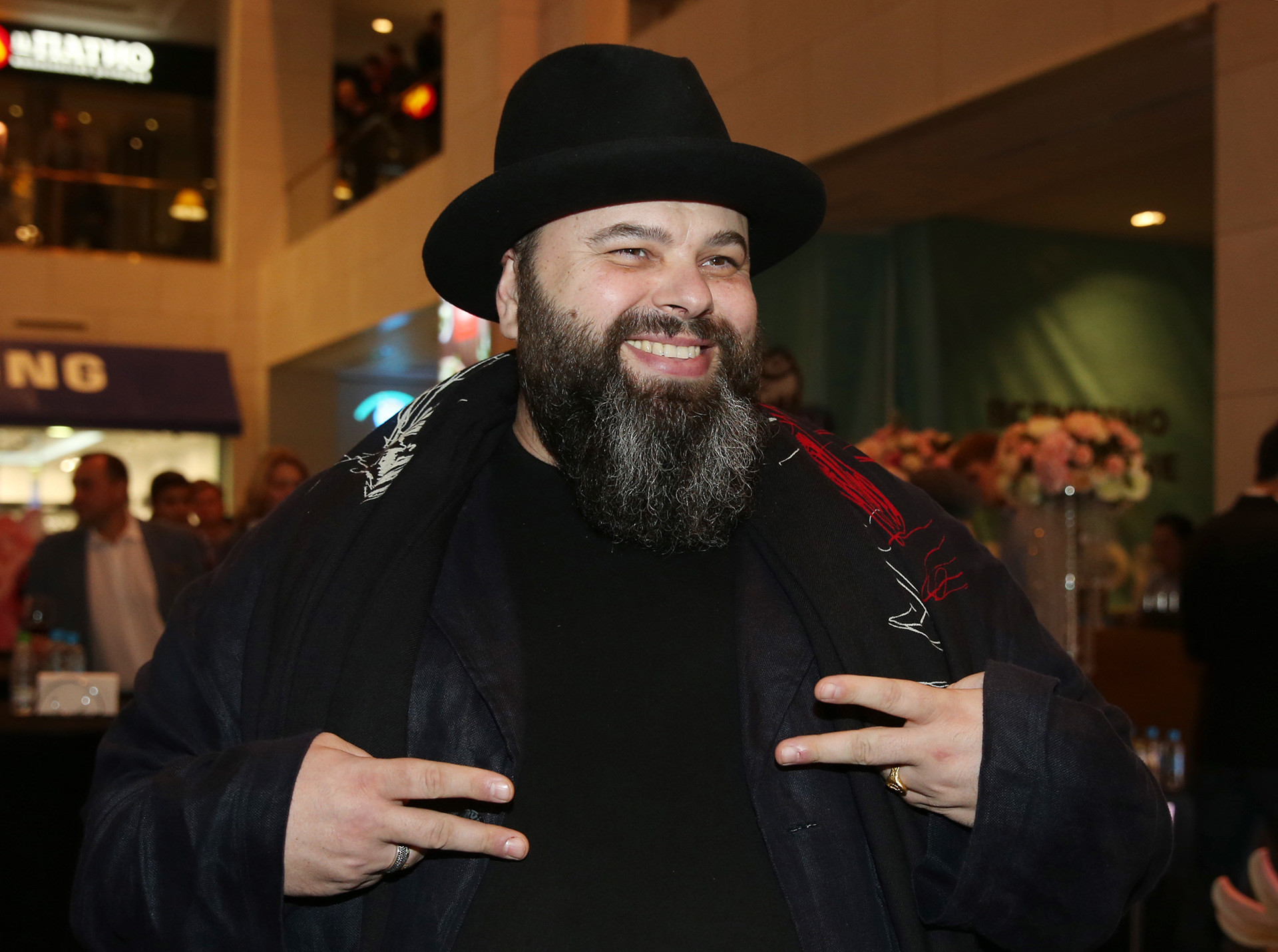 Artyom Geodakyan/TASS
Fadeyev first became famous as a composer and arranger for the singer Linda. With her, he also started his career as a producer. He was also successful with the band Glukoza, which used animated video clips so that no one knew who played the main character, called Glukoza (singer Natalia Ionova).
Linda's hist from 1990s - 'Crow'
Another wave of fame came to Fadeyev when he became a music producer on the Stars' Factory-2 reality show, which launched the careers of Yulia Savichyeva (represented Russia in Eurovision 2004), Yelena Temnikova (ex-soloist of the band Serebro that performed in Eurovision 2007) and Polina Gagarina (second place finalist in Eurovision 2015 and one of the most popular Russian singers).
27. Dmitry Kurlyandsky (b. 1976)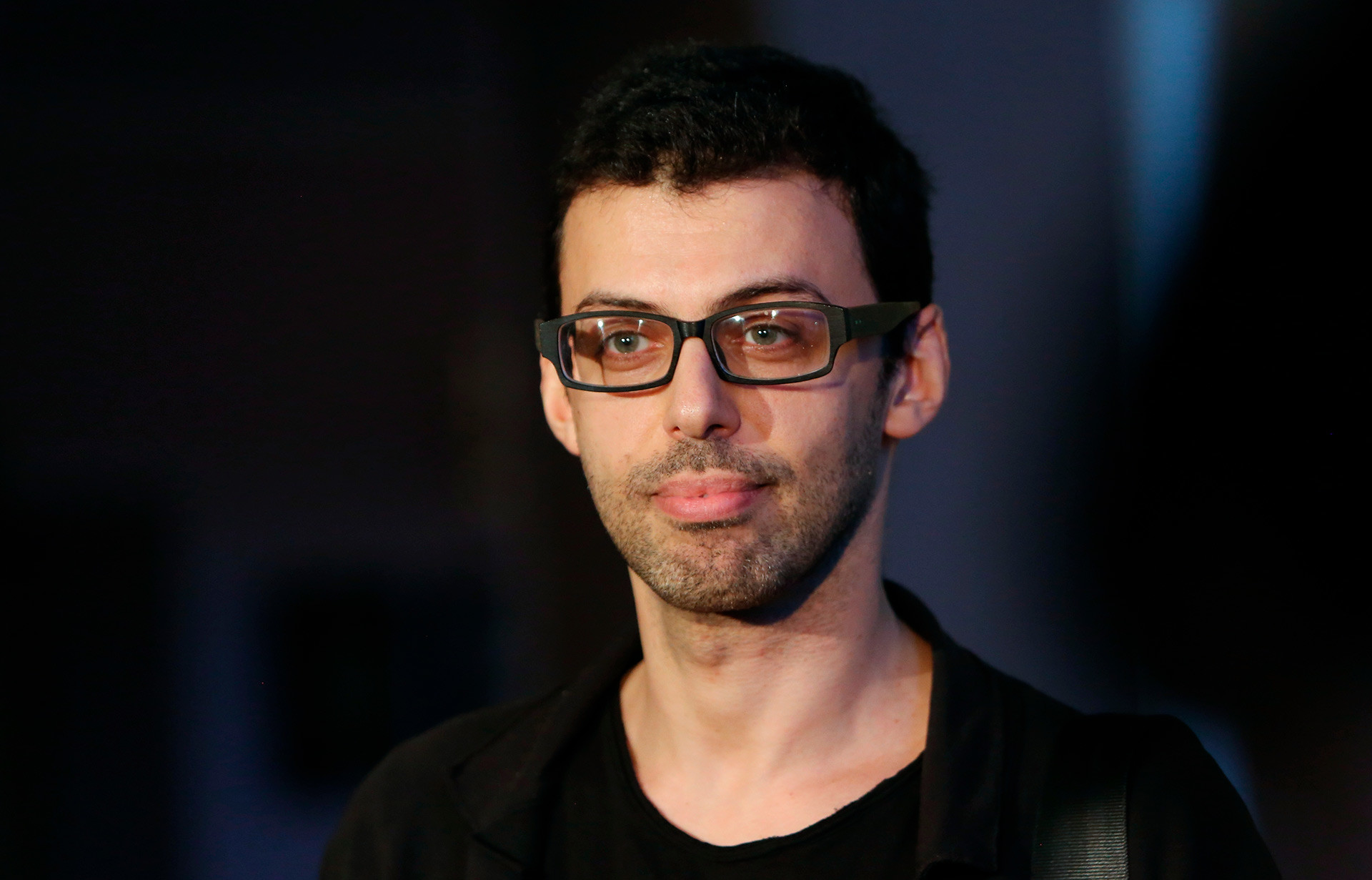 Ekaterina Chesnokova/RIA Novosti
Kurlyandsky is one of the leaders of the new generation of composers in Moscow. He founded the Structural Resistance (StRes), the first informal professional association in post-Soviet Russia, and helped make new music known, not only to a narrow circle of specialists, but to the general public too.
Dmitry Kurlyandsky - Post Scriptum
A graduate of the Moscow Conservatory, he was the guest composer at the Berliner Kuenstlerprogramm 2008 (DAAD artist-in-residence). After winning several prestigious international competitions he has become one of Russia's most renowned living composers. Many of Kurlyandsky's compositions were commissioned and first performed in Europe, including the opera Asteroid 62, which was staged in 2013, in Graz, by the director Barbara Bayer.
26. Sergey Nevsky (b. 1972)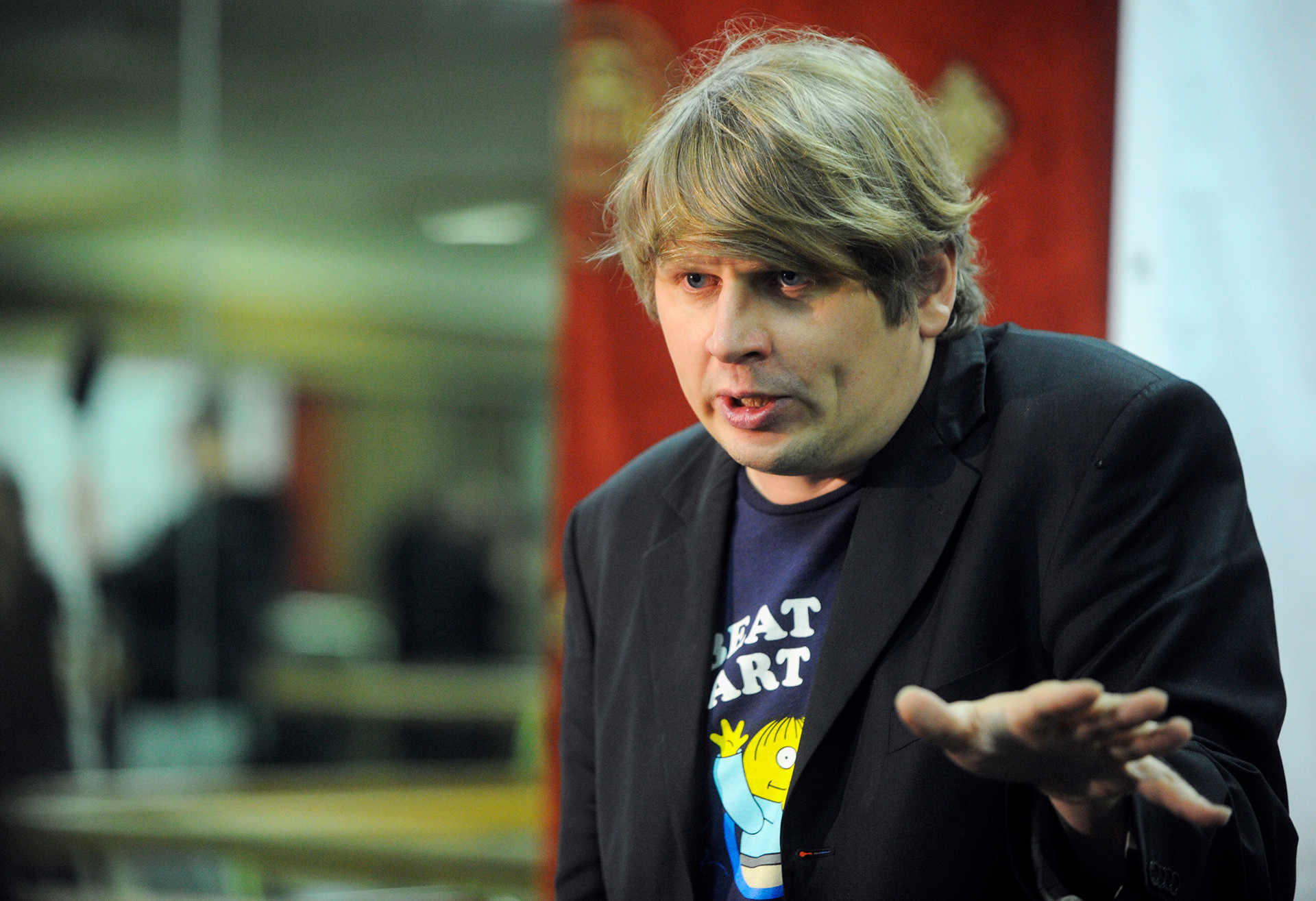 Sergei Fadeichev/TASS
Nevsky is another leading figure on the Moscow music scene and co-author of the manifesto of the StRes group of composers. He is a connoisseur of old and new music, and a historian and an educator who has studied in Moscow, Dresden and Berlin.
The award-winning Nevsky is a regular participant in international festivals and his music is performed by internationally renowned ensembles and orchestras. He has written music for Kirill Serebrennikov's theater productions, as well as symphonies and operas. One of his most high-profile European premiers was the opera Autland (performed at the Ruhrtriennale) and included lyrics written by autistic children as a way to examine issues of communication between people.
25. Anton Batagov (b. 1965)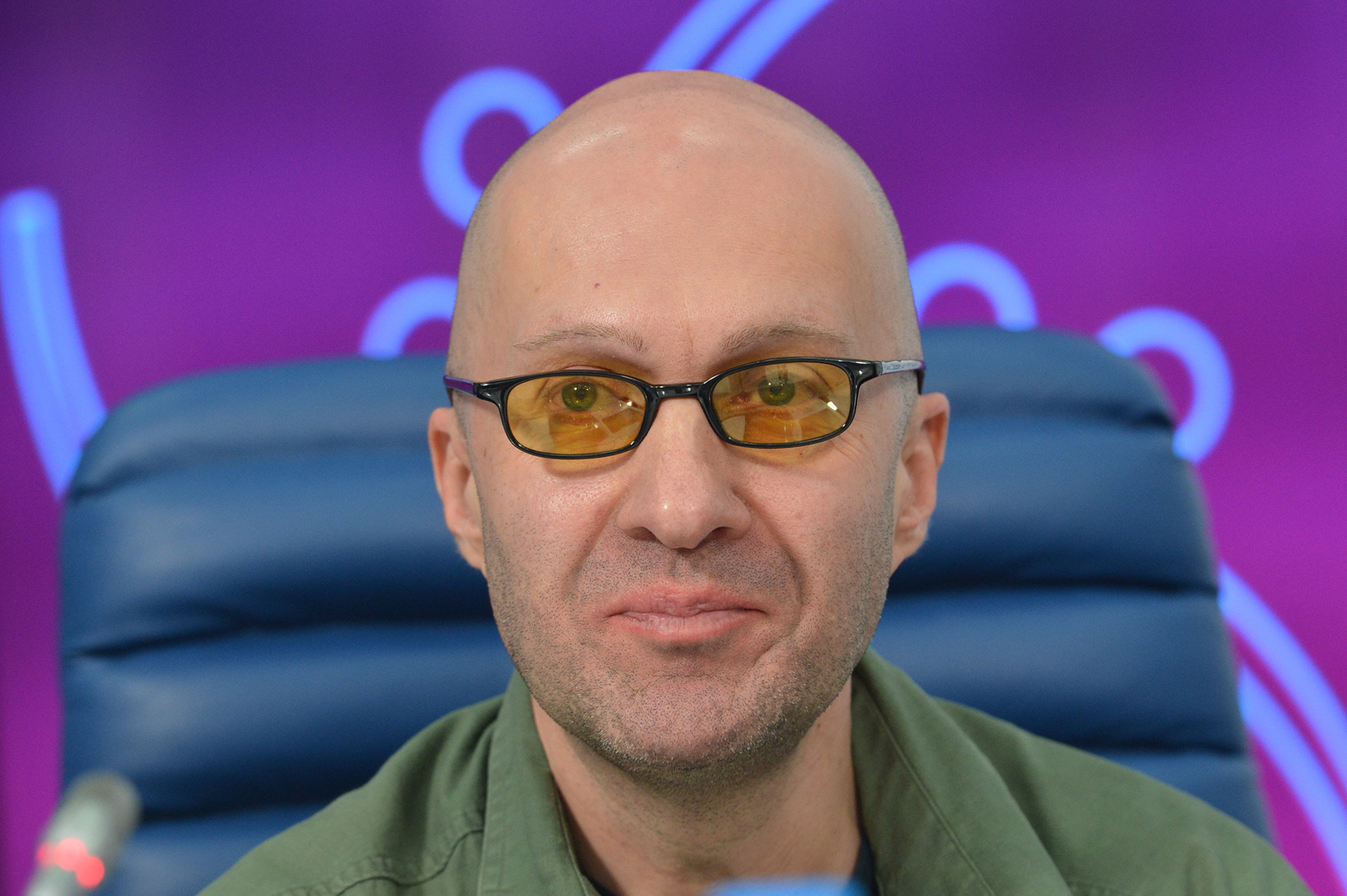 TASS
As a composer, Batagov follows the trend of American post-minimalism on the Russian scene. He doesn't have a formal education in musical composition. However, as a pianist and winner of a Tchaikovsky Competition prize, he was the first to perform many post-avant-garde compositions in Russia. Meanwhile, his own works have been performed in Russia and the United States, including performances by the Philip Glass Ensemble at concerts and festivals and the Bang On a Can festival in New York.
Anton Batagov: The Last Alchemist / performed by Polina Osetinskaya and the author
Batagov is opposed to complexity in new music and to the division of styles into low and high genres. His compositions are equally influenced by rock music and academic tradition, from Bach to Rachmaninoff to Grieg.
24. Yan Frenkel (1920-1989)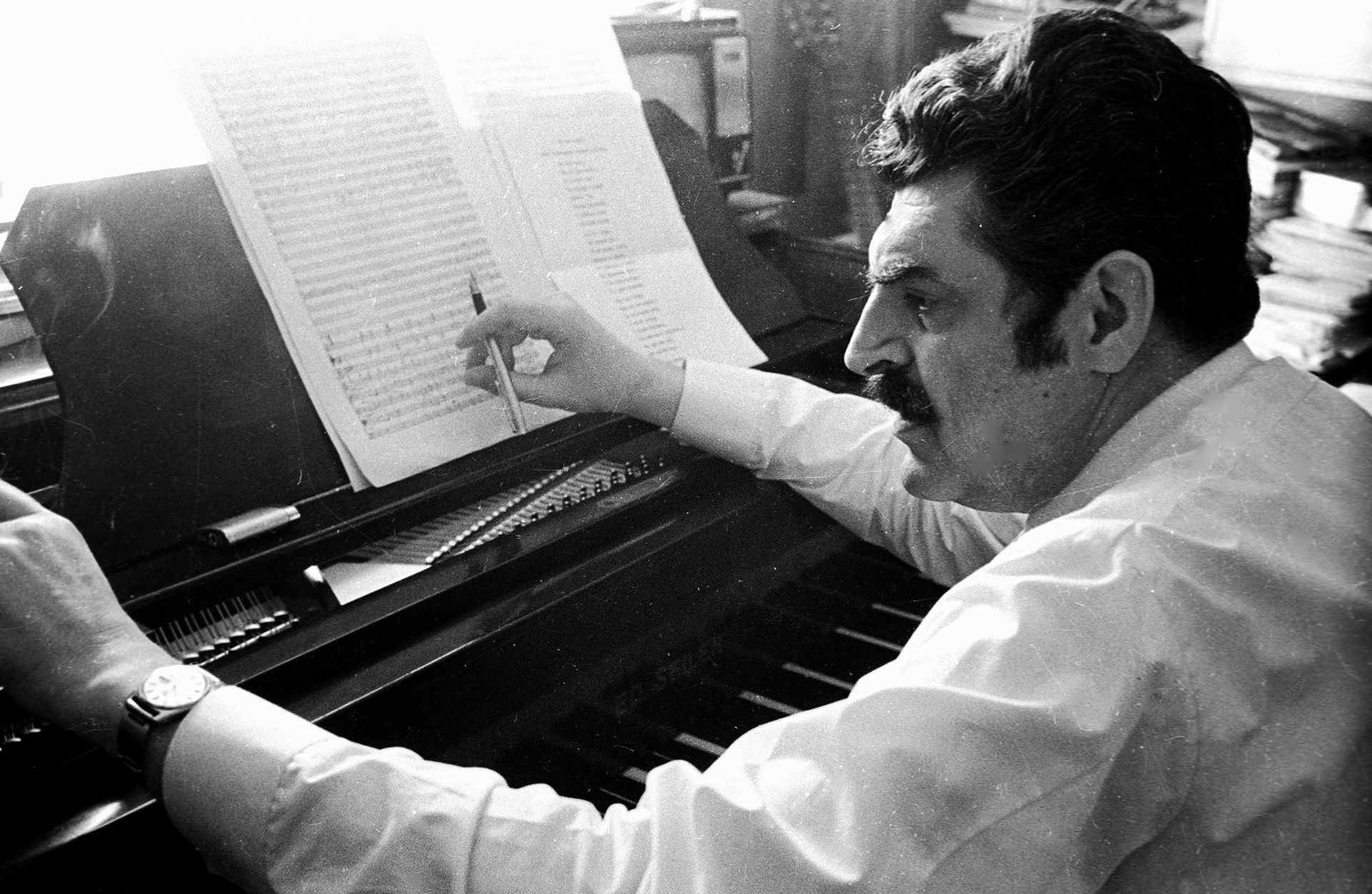 Yuriy Ivanov/RIA Novosti
Frenkel became widely known in the Soviet Union after recording a song called Cranes (Zhuravli), which was dedicated to all the victims of the Second World War. This very touching ballad was performed by the famous singer Mark Bernes.
Yan Frenkel - Cranes. Performing by Mark Bernes
Frenkel went on to become a popular songwriter and even performed his own songs. His works were included in the repertoires of such famous singers as Joseph Kobson, Anna German and Liudmila Zykina. He composed music for a number of Soviet movies, for adults and kids, and even acted in some of those films.
23. David Tukhmanov (b. 1940)
Ruslan Krivobok/RIA Novosti
Tukhmanov's mother was a composer, so he started learning music from the very young age. He was a protégé of Yelena Gnessina, the great pianist and music teacher who was one of the founders of prestigious Gnessin State Musical College, where Tukhmanov also studied.
David Tukhmanov - Victory Day. Performing by Lev Leshchenko
While serving in the army, Tukhmanov conducted the orchestra of the Alexandrov Song and Dance Ensemble of the Russian Army. Tukhamov has also worked as an arranger and composer of songs—among the most popular are the patriotic songs My address is the Soviet Union and Victory Day).
22. Igor Matviyenko (b. 1960)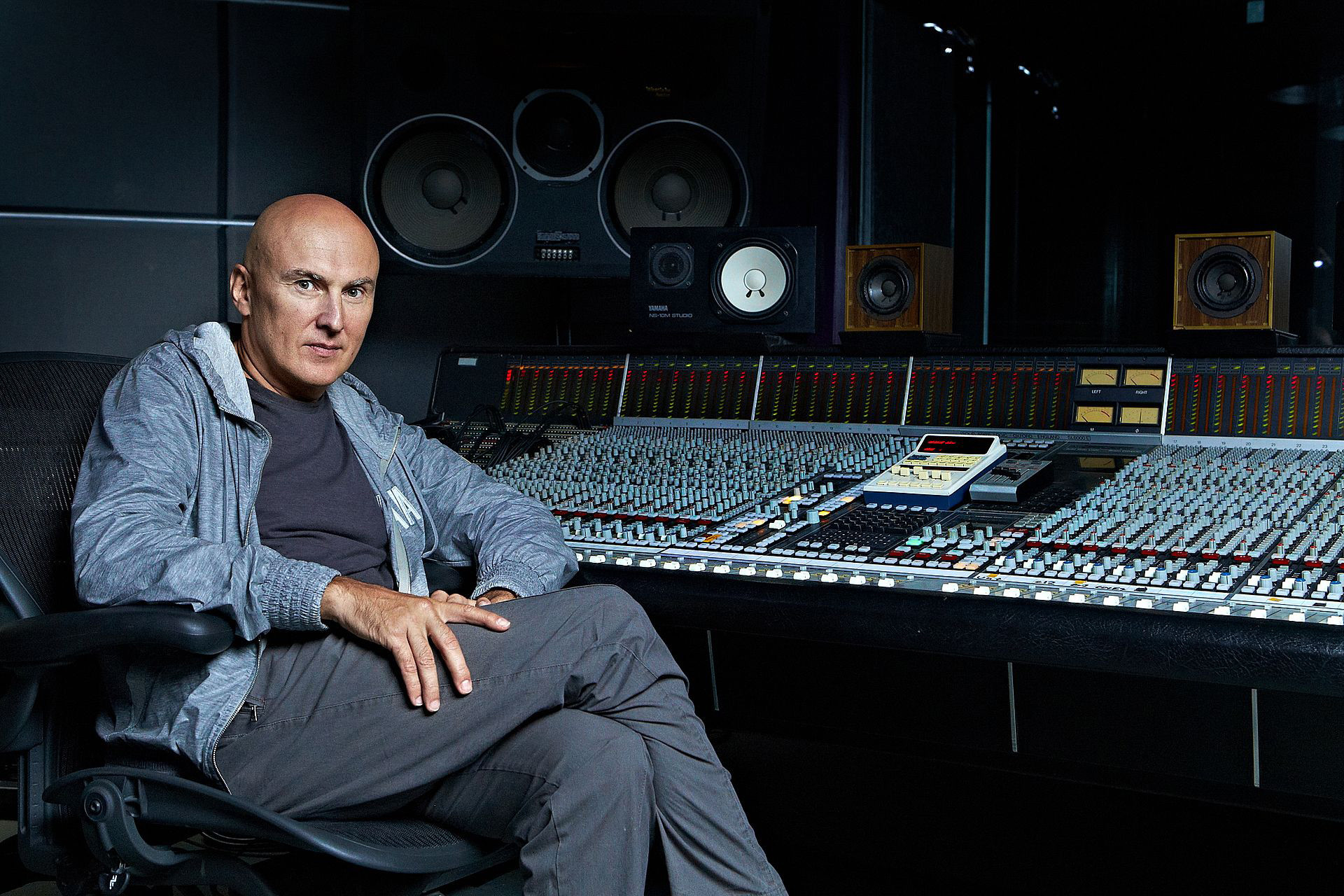 Maxx-emv/Wikipedia
This man founded and has written all the songs for Vladimir Putin's favorite band, Lube, that sings patriotic songs about the beauty of Russia and its rivers, fields and forests, as well songs about soldiers and war veterans.
Lube and Igor Matviyenko performing his song
Matviyenko was also the producer and composer for the pop band Ivanushki International, which was extremely popular in the 1990s and 2000s, and some other pop bands and singers. He was also the music producer for the opening and closing ceremonies of the 2014 Sochi Olympic Games.
21. Tikhon Khrennikov (1913-2007)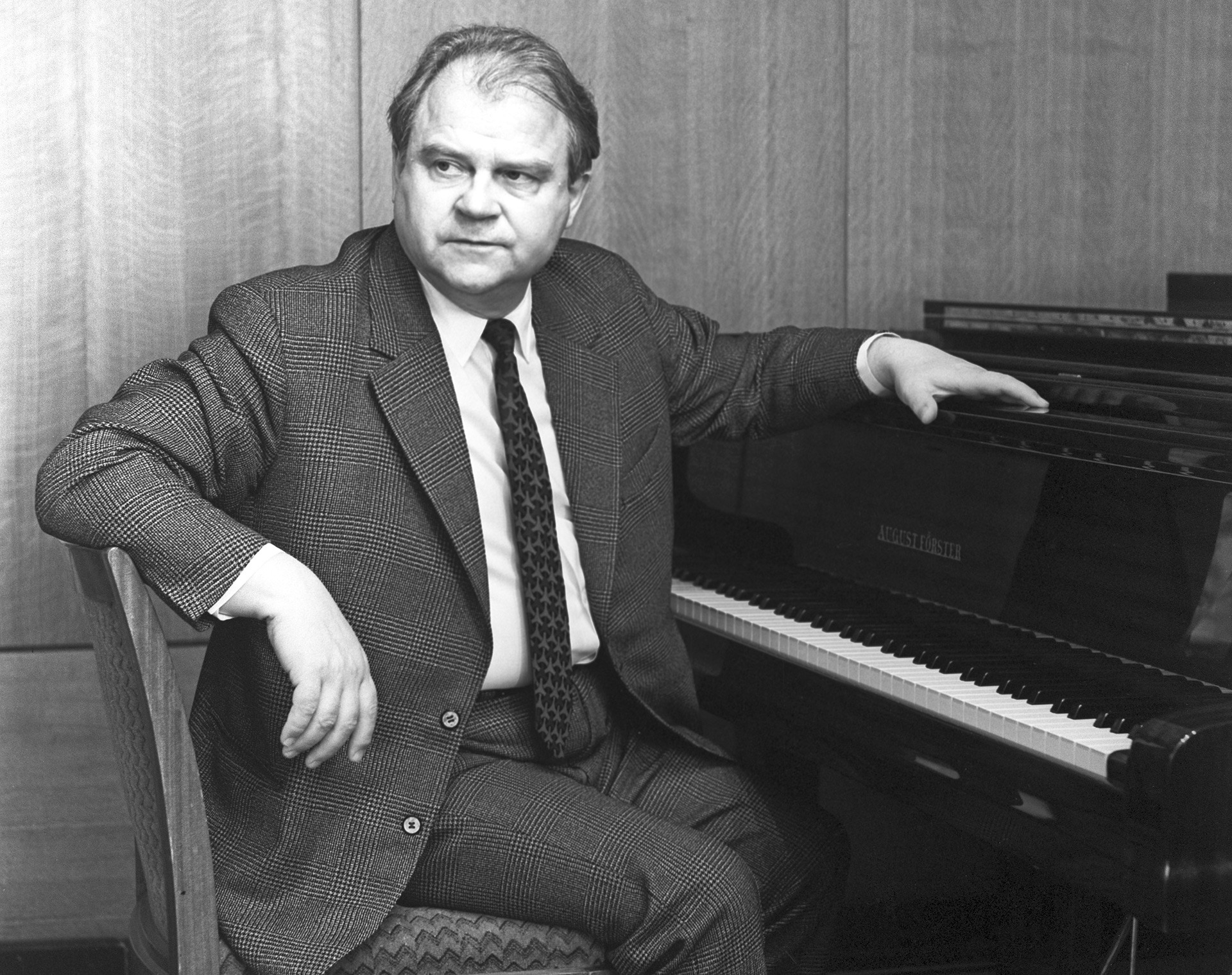 Lev Ivanov/RIA Novosti
This man was the Chairman of Board of the Union of Soviet Composers for 43 years, from 1948 until 1991. This meant that he was the main censor of music and decided which works would be performed and recorded and which were not patriotic enough. Khrennikov's relationship with the frequently-censored genius Dmitry Shostakovich is boldly depicted in Julian Barnes's book The Noise of Time.
Tikhon Khrennikov plays Khrennikov Piano Concerto no. 2
However, Khrennikov was a big composer himself, writing eight operas and five ballets as well as music for more than 30 films and theater performances. He followed the Communist Party's line in music and believed that melodies should be clear to all of the Soviet people, which meant he opposed any attempts to make music more sophisticated and full of emotions from the positive to the tragic.
20. Igor Krutoy (b. 1954)
Nina Zotina/RIA Novosti
In Russian krutoy means cool or awesome and that can definitely be said about this man. Krutoy is Russia's most well-known music producer and composer. He works with top-notch Russian singers and music ensembles such as Alla Pugachyova, Philipp Kirkorov, Irina Allegrova and Valery Leontyev, both as a composer and songwriter. At concerts, he frequently accompanies his collaborators on piano or plays piano compositions without lyrics. Sometimes, he even sings.
As a producer, he has helped to promote most of Russia's new talent, arranging such big international festivals as Novaya Volna (New Wave) that was held for many years in Latvian Yurmala and is now based in Sochi. He also acted as a producer on the reality show Stars Factory-4 and at the annual Songs of the Year concerts.
19. Alexandra Pakhmutova (b. 1929)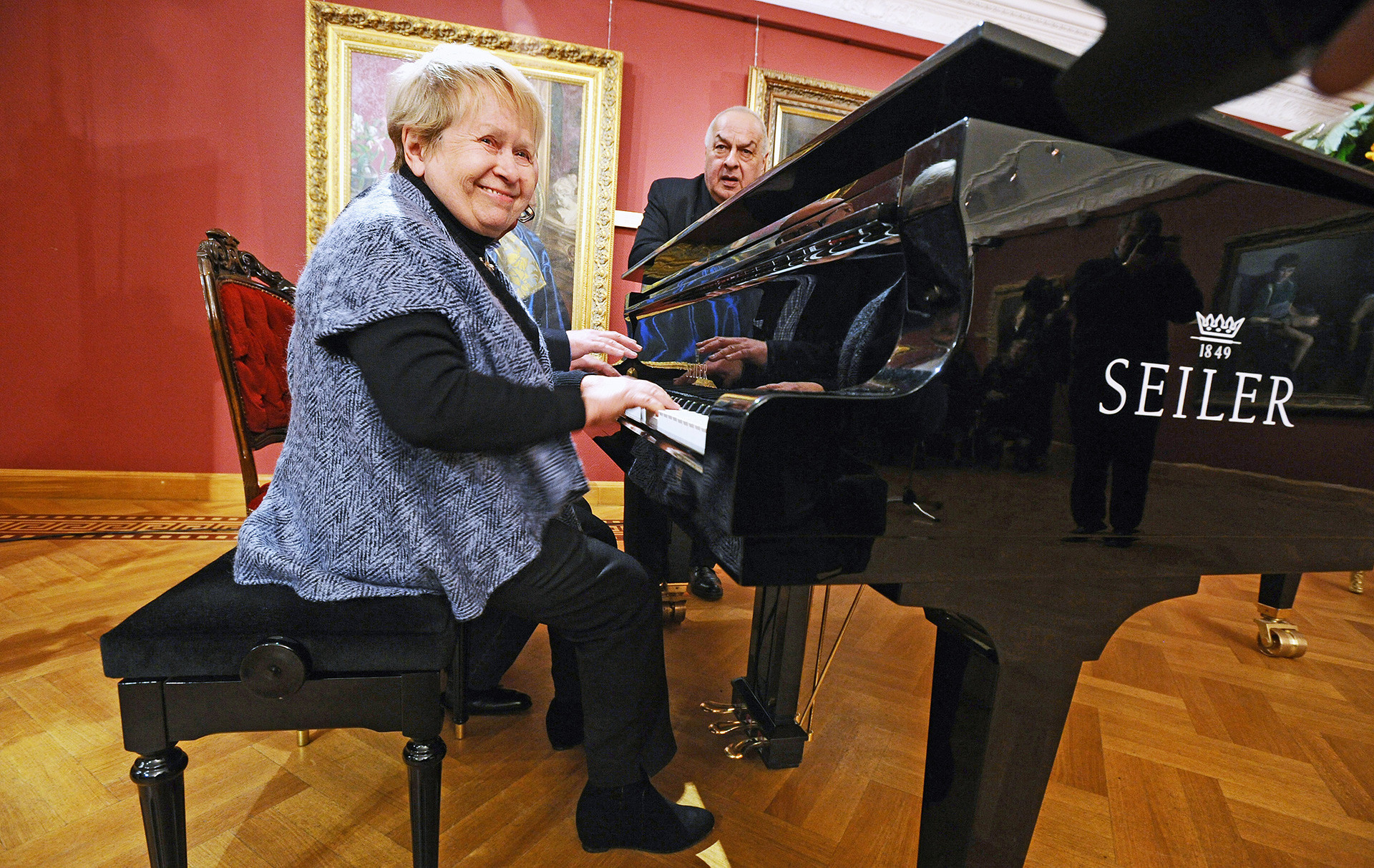 Stanislav Krasilnikov/TASS
The only woman on our list is this great contemporary composer, and writer of more than 400 songs, who started composing her first melodies at age five! In the Soviet Union Pakhmutova was one of the most in-demand composers and her songs are still popular. Most of the songs she wrote contained lyrics from poems by her husband, the poet Nikolai Dobronravov. However, she has also laid music to the writings of Sergei Yesenin, Andrei Voznesensky, Yury Vizbor and Nikolai Zabolotsky.
Alexandra Pakhmutova - Old maple. (Song from the Soviet film 'Girls')
Concert programs were frequently devoted to performances of Pakhmutova's work, and top Soviet Russian singers such as Joseph Kobson, Muslim Magomayev, Lev Leshchenko, Liudmila Gurchenko and Eduard Khil all performed her songs.
18. Ilya Demutsky (b. 1983)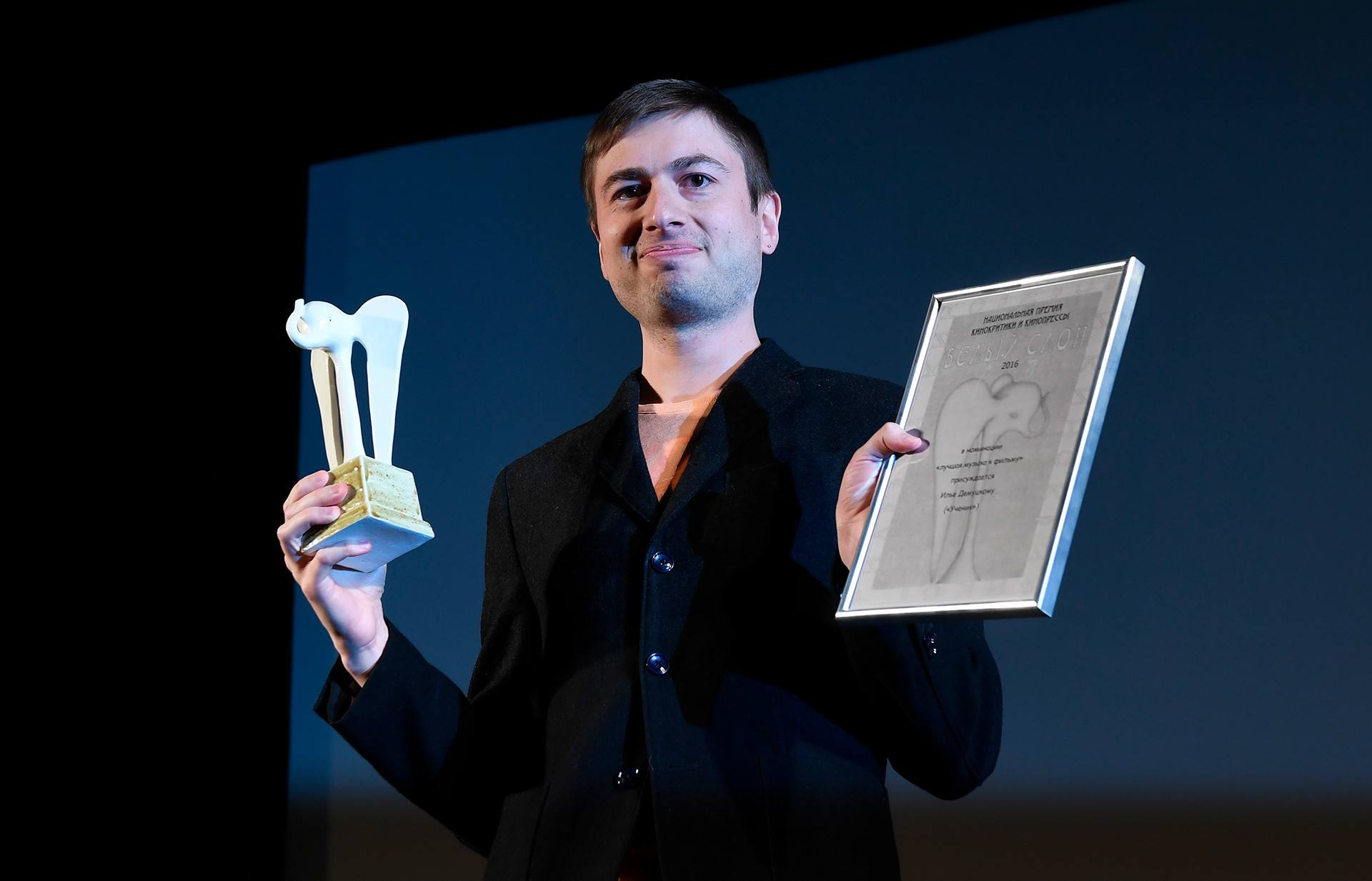 Ekaterina Chesnokova/RIA Novosti
Demutsky is one of the leading Russian composers, having been awarded Best Composer in 2016 by the European Film Academy, in addition to winning a dozen other prestigious prizes. With a graduate degree from the San Francisco Conservatory of Music, Demutsky has written melodies for documentary films and even several political compositions (in support of the band Pussy Riot and homosexuals).
From the 'Hero of Our Time' ballet. Music by Ilya Demutsky
Demutsky works actively with director Serebrennikov, composing music for his theater performances and films. Together they worked on the successful 2014 ballet Hero of Our Time for the Bolshoi Theater and the ballet Nureyev, which is due to premiere later this year.
17. Alexei Aigui (b. 1971)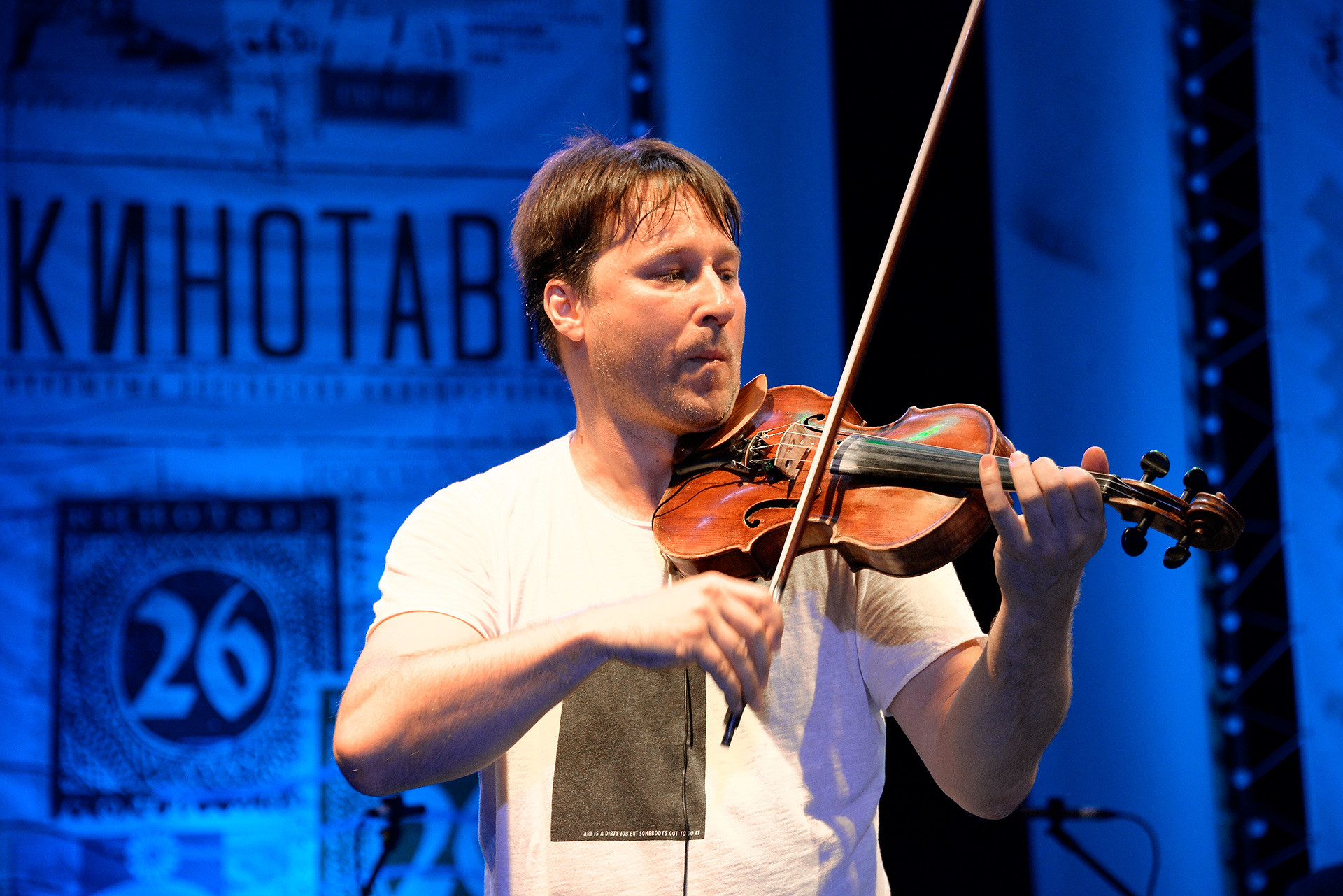 Ekaterina Chesnokova/RIA Novosti
Aigui is the composer of the music for more than 50 Russian movies and has won several awards for the best original score. He is the founder and leader of the musical ensemble called 4'33"— named for a composition by the same name written by the American experimental composer John Cage. Aigui's ensemble frequently performs with orchestras and tours across Russia and Europe often.
Alexei Aigui and his ensemble 4'33" - The Penultimate Dance
Aigui plays and composes experimental music, using a variety of musical instruments. For example, for a Moscow exhibition devoted to typewriters, he composed and conducted music from the sounds of typing buttons. Aigui has also organized a special concert program devoted entirely to the experimental composer Sergei Kurekhin.
16. Alexander Glazunov (1865-1936)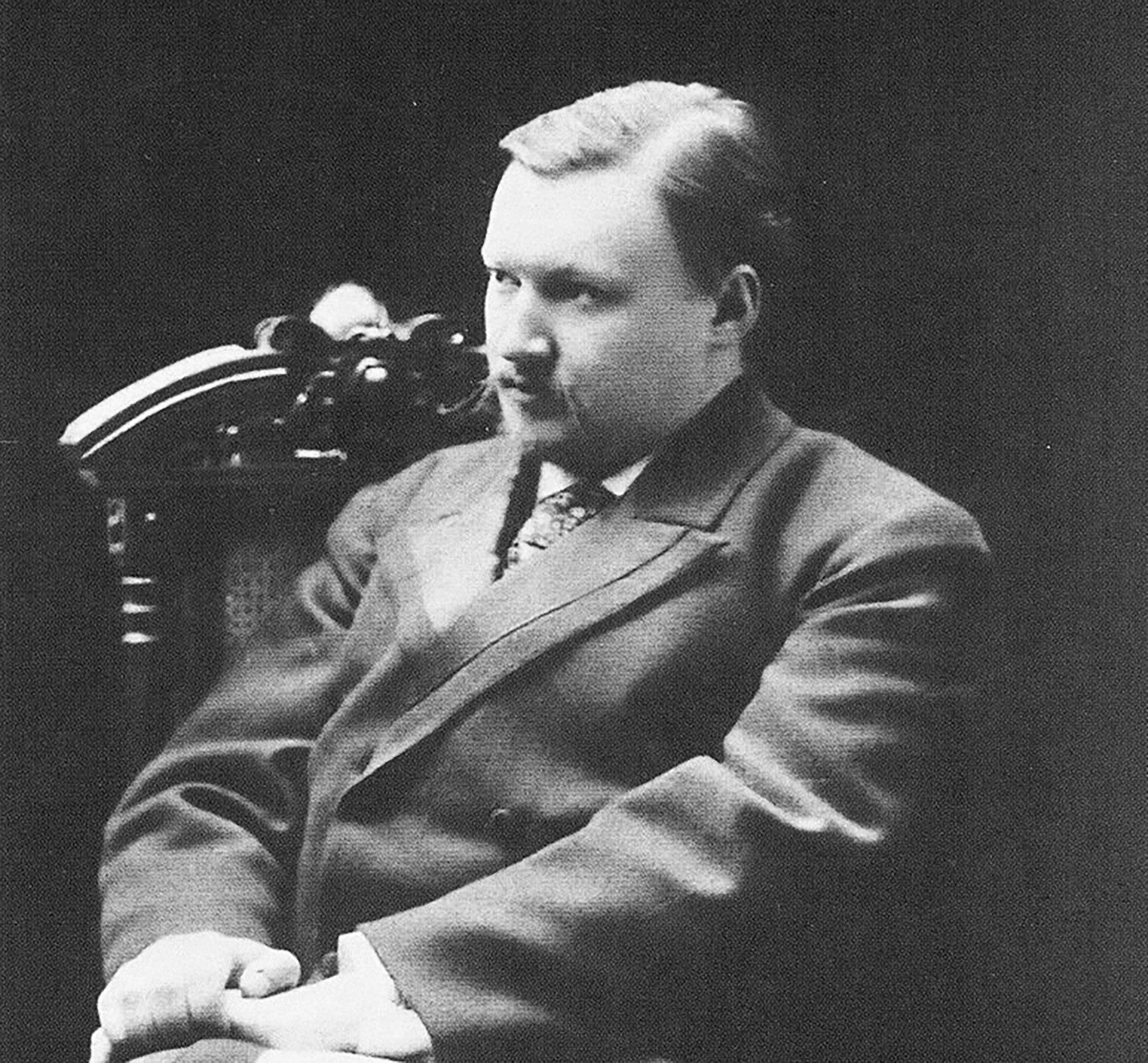 Alfred Fedecki /Wikipedia
A student of Rimsky-Korsakov, Glazunov was a very talented musician and started composing at age 11. At 17, he wrote his first symphony and it went on to be performed in Europe to great acclaim. Thanks to patron-of-the-arts Mitrophan Belyaev, Glazunov entered a group of composers who followed the traditions of "The Mighty Handful." Together with Rimsky-Korsakov, Glazunov finished the opera Prince Igor and Alexander Borodin's Third Symphony, after he died unexpectedly and left these works incomplete.
Alexander Glazunov - Concert Waltz No1
Glazunov was a professor and later became the director of the St. Petersburg Conservatory. He made huge reforms in his position and founded a student orchestra. Glazunov was one of the rare representatives of the intelligentsia who was able to find a common ground with the Bolshevik regime after the 1917 Revolution. However, in 1928 he was invited to Vienna to lead a series of composition classes and decided not to return to the Soviet Union afterward.
15.Alexander Alexandrov (1883-1946)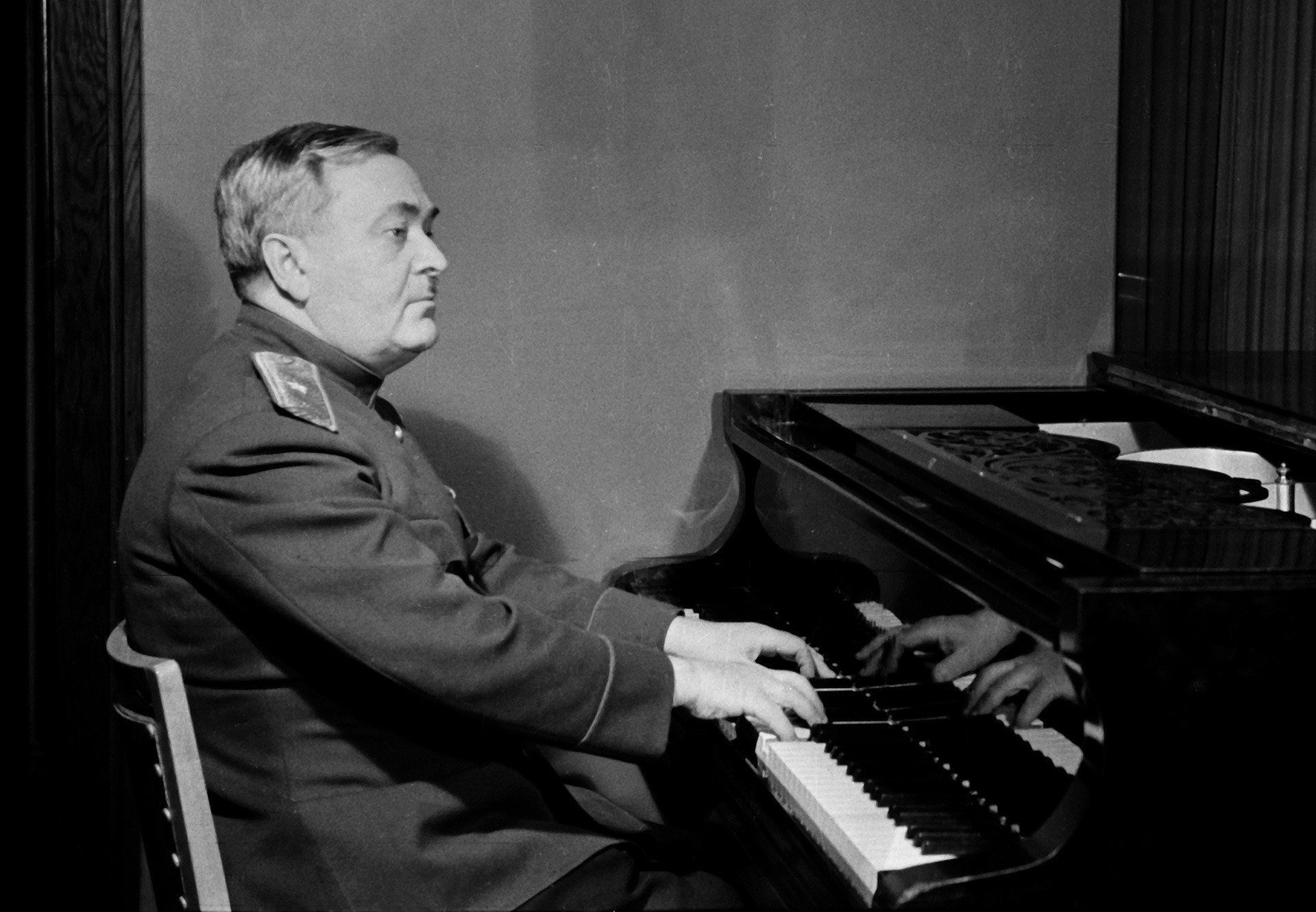 Vaino Kannisto/Wikipedia
Alexandrov had the honor of composing the music for the state song of the Soviet Union. This same music now acts as the Russian national anthem, just with a changed text.
He started out as a singer in a clerical chorus, but his career raised him to a regent in the Christ the Savior Cathedral.
Alexander Alexandrov - The Sacred War. Performed by The Red Army choir
He also staged some classical operas in theaters, acting both as director, conductor, choirmaster and, sometimes, as a soloist. He co-founded and lead the Red Army Choir, which was later named the Alexandrov Academic Song and Dance Ensemble of the Russian Army in his honor. It is now one of the most internationally acclaimed Russian ensembles. During the war, he also wrote several patriotic songs, which remain well-known today.
14.Aram Khachaturian (1903-1978)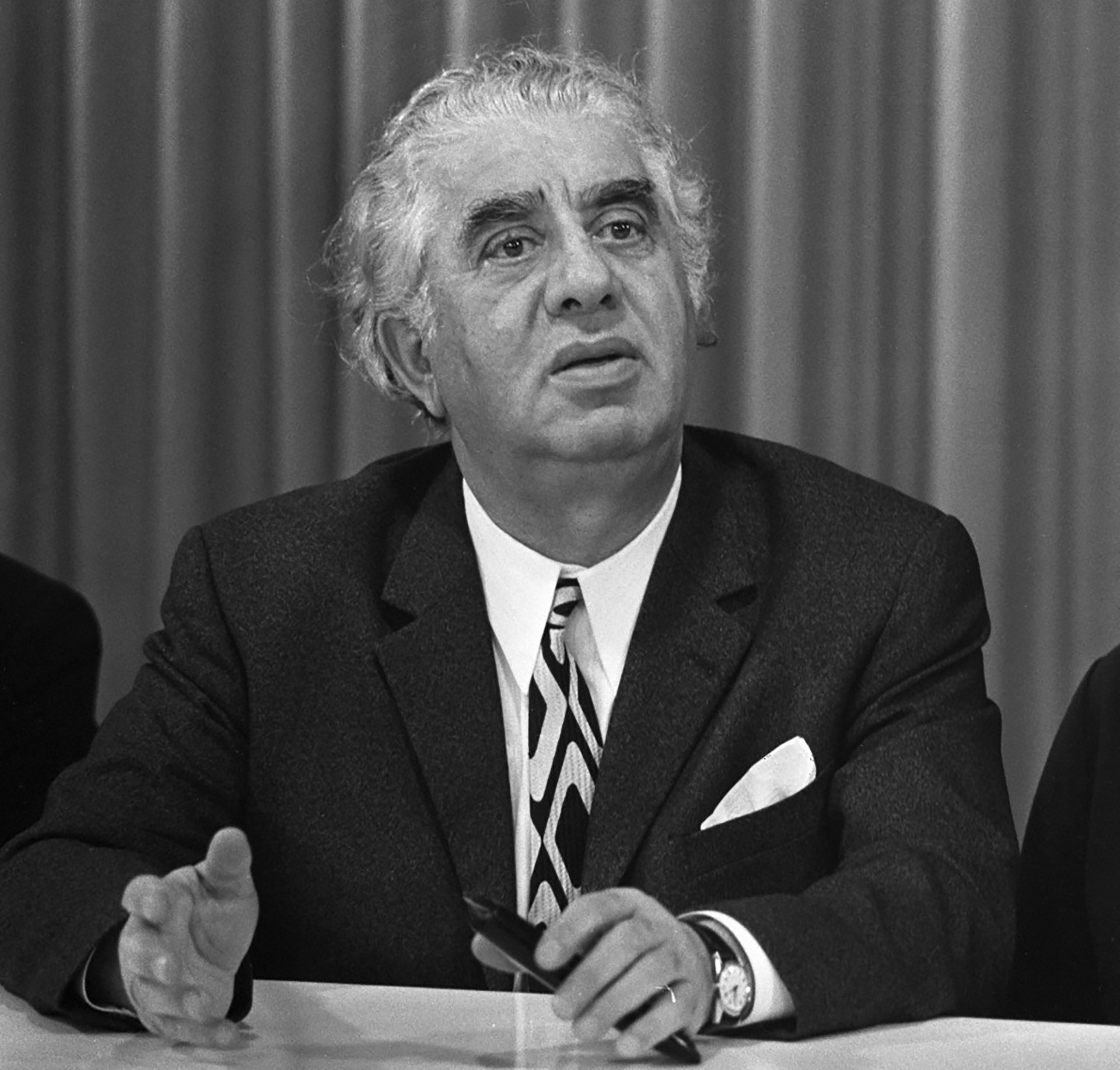 Mieremet Rob/Wikipedia
The world-wide fame of this Soviet-Armenian composer can be described with a story mentioned by Salvador Dali in his diary. During his Spanish tour, Khachaturian was invited to Dali's house and waited for the eccentric artist for several hours until finally, while Khachaturian's Sabre Dance played, Dali ran into the hall, absolutely naked, raced through it and then disappeared.
Among the ballets, symphonies and concerts that Khachaturian composed is the anthem of Armenian Soviet Republic. He also composed music for the movies, worked in theaters and, during the Second World War, composed patriotic songs.
13. Rodion Shchedrin (b. 1932)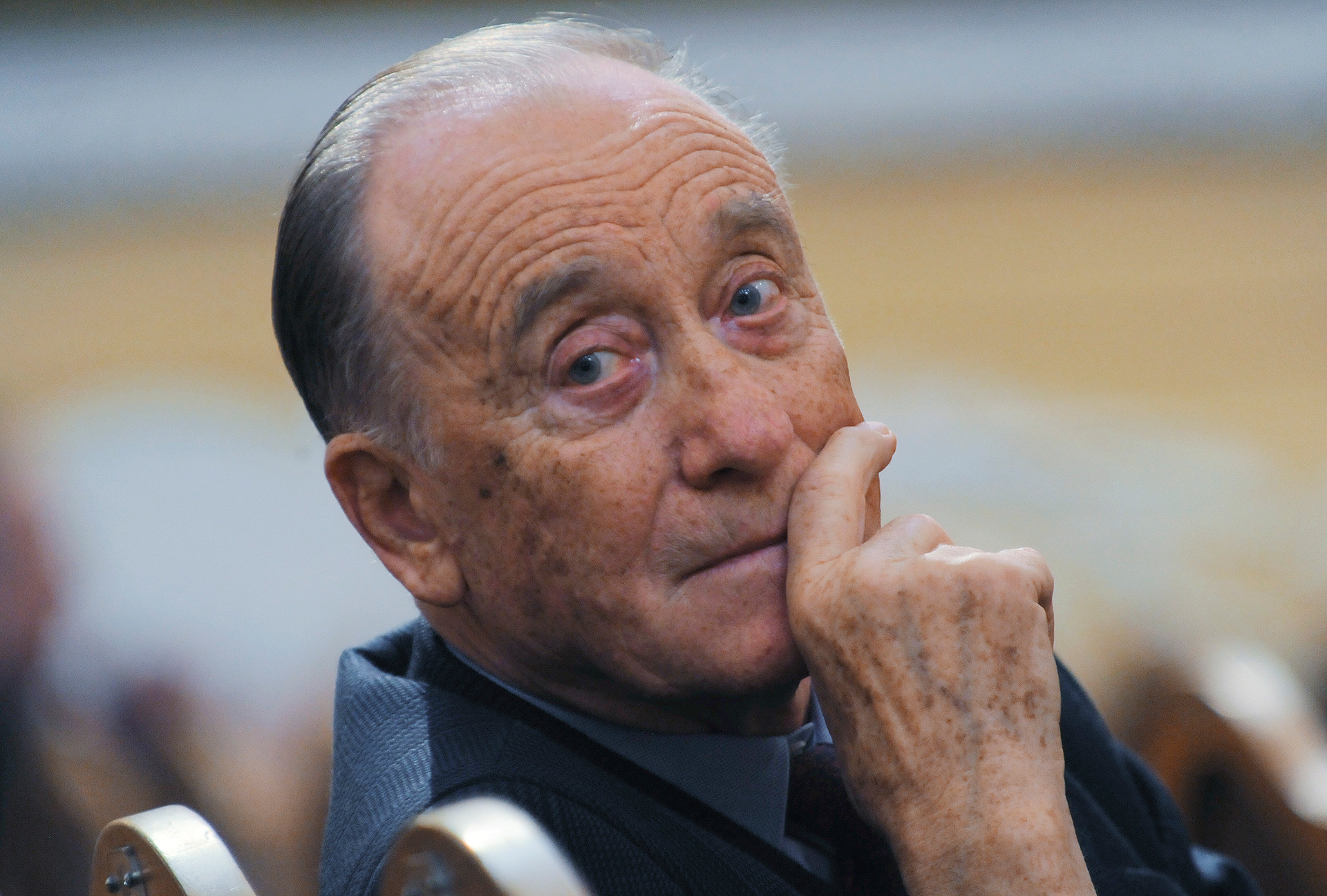 Vladimir Vyatkin/RIA Novosti
The widower of the legendary prima ballerina, Maya Plisetskaya, is the composer of such ballets as Anna Karenina, Carmen Suite (an interpretation of Georges Bizet's opera Carmen) and many more, that were staged at the Bolshoi Theater. Of course, Plisetskaya had starring roles in all of them. Shchedrin has also written several operas, concerts and musical scores (including that for a screening of Anna Karenina with Tatyana Samoilova).
Rodion Shchedrin - Concerto no. 1
Shchedrin has perfect pitch and can learn music by heart after the first listen. His father was a composer and violinist, so he was exposed to music from a very young age. As a progressive composer, Shchedrin worked at the Union of Composers (of the Russian Soviet Federative Socialist Republic) with Shostakovich.
12. Alfred Schnittke (1934–1998)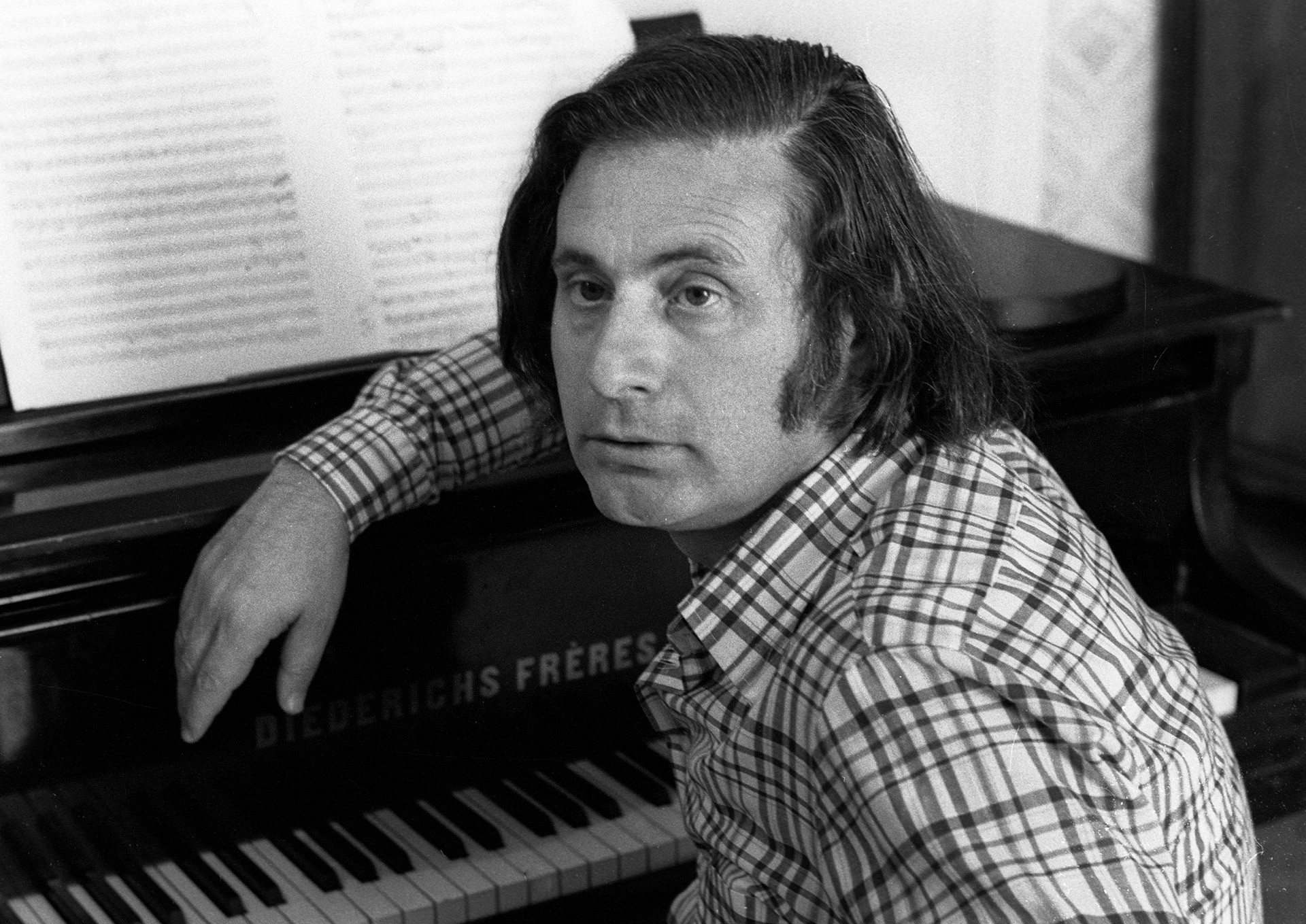 Yuriy Ivanov/RIA Novosti
This famous Russian-born composer came from a German-Jewish family, and Russian was his second language. The first musical instrument he learned to play was the mouth organ. His characteristic compositional approach was a synthesis of many different styles or "polystylization," as he called it. Some fans were enthused by Schnittke's inclusion of electric and bass guitars in his orchestral works.
Alfred Schnitke - Tango in a Madhouse
Schnittke claimed that he did not compose music but simply wrote down what came to him from on high. Like many 20th-century composers, he also wrote film scores and even music for cartoons. His final eight years were spent in Hamburg, Germany.
11. Alexander Scriabin (1871–1915)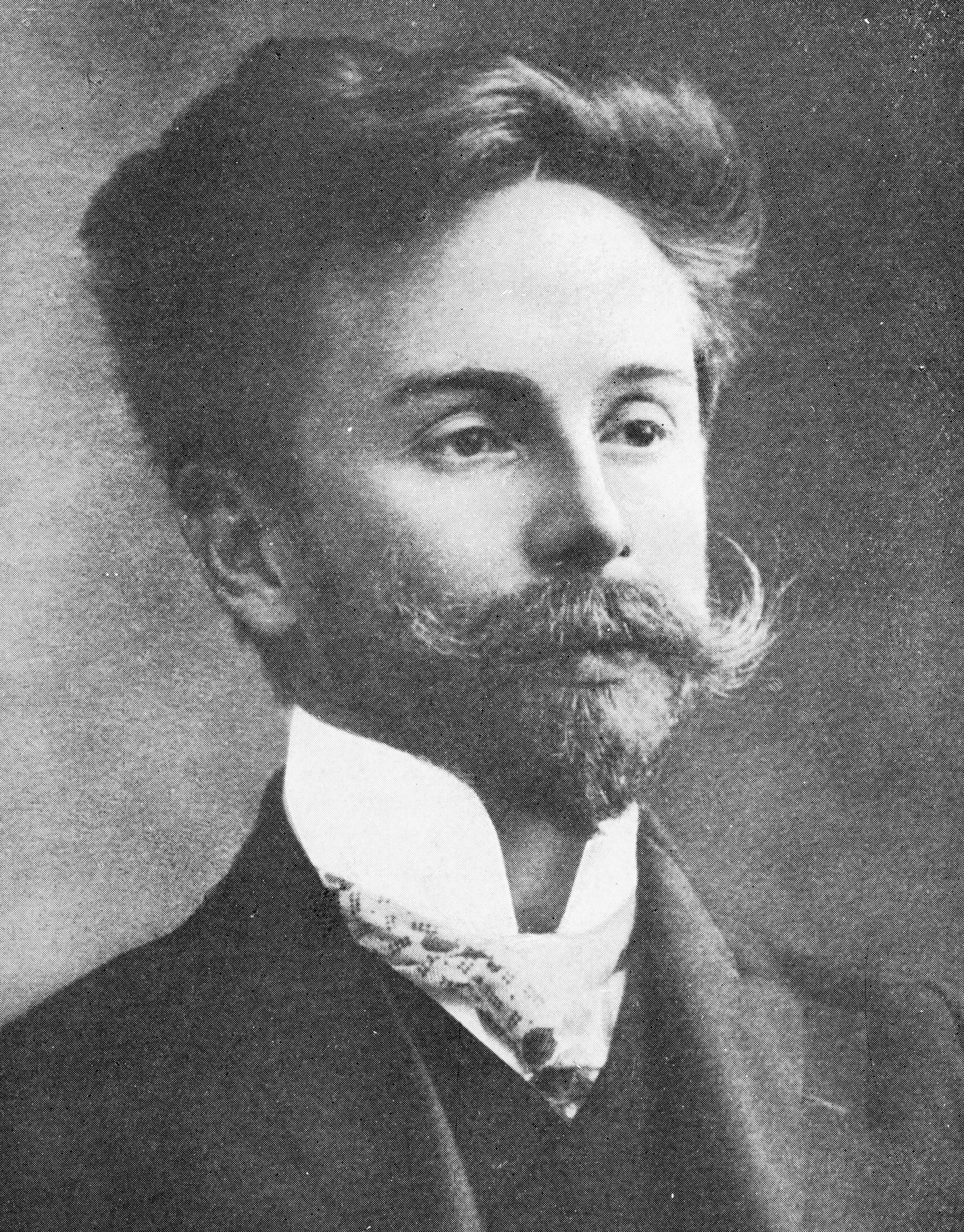 Global Look Press
One of the most unusual composers, Scriabin gained fame as a composer and as a mystic. He believed that his art offered the possibility of instigating change on a universal scale. For this reason, the composer placed little value on traditions and limitations. Consequently, the public labeled him sometimes as an innovator but also as an eccentric—and possibly even a madman. His synesthetic experiments in projecting colors to reflect musical tonality have proven almost impossible to perform, even in our time.
Sviatoslav Richter plays Scriabin Sonatas No.2, 5, 6, 9
He was the first to use color-music, believing that sound has the capability to change reality. He even planned a composition intended to cause the onset of the apocalypse. He toured widely and was famous as a concert pianist but died unexpectedly of a blood infection at the age of 43.
10. Sergei Prokofiev (1891–1953)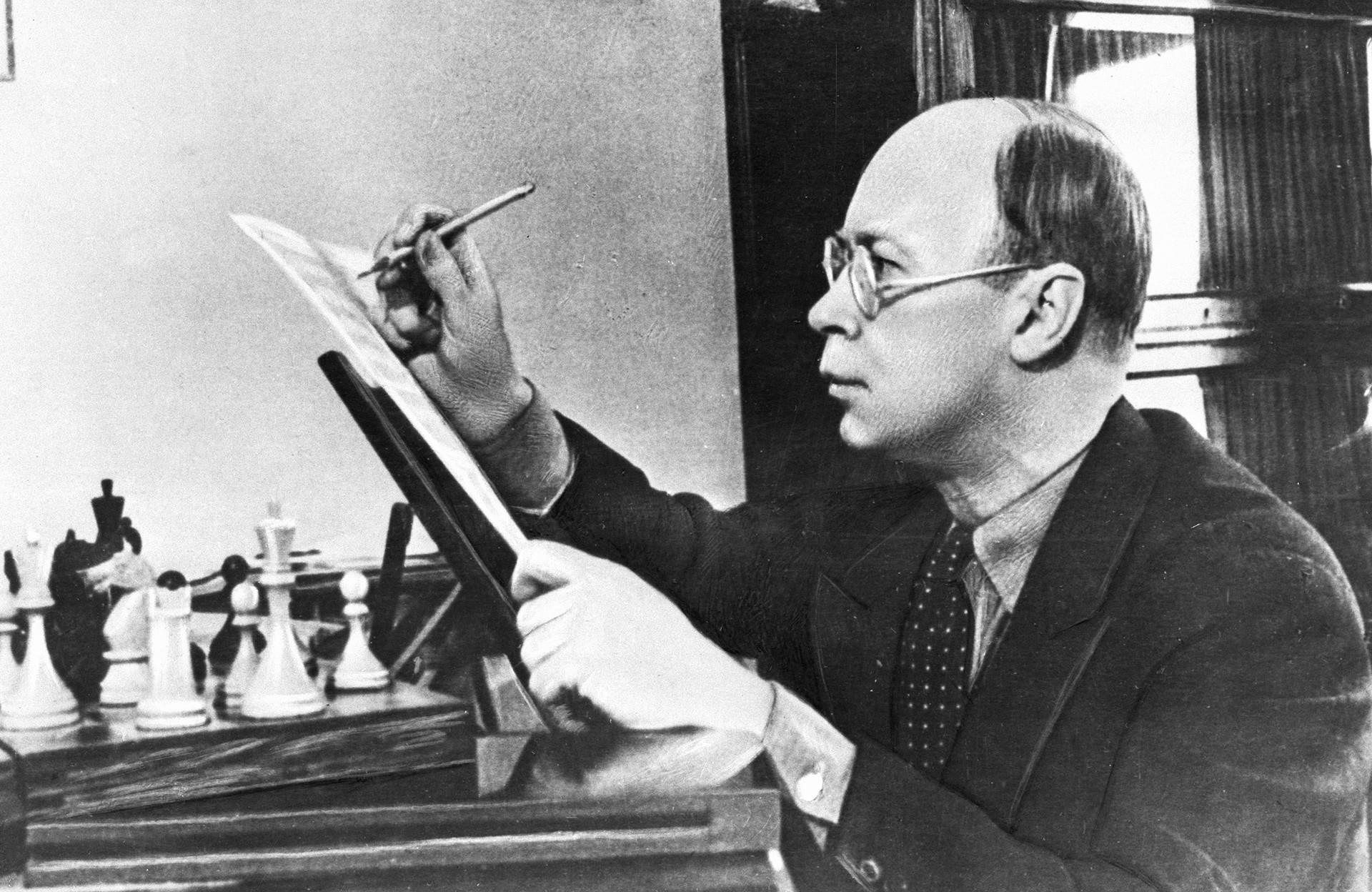 TASS
Prokofiev penned his first operas when he was only 9 or 10 years old. Later, he would become famous for his musical innovation and achieve international fame. He wrote music for Eisenstein's epic film Alexander Nevsky. Some sources claim that while Prokofiev was still living in the Soviet Union in the 1930s (although actively touring abroad), a major Hollywood studio offered him a full-time contract to write for them at the astounding rate of $25,000 per week. Nonetheless, Prokofiev returned to Moscow "to his music, and his children."
Prokofiev and Stalin coincidentally died on the same day and, in the great national mourning for Stalin, the composer's death was barely even noticed.
By the way, it is Prokofiev's Dance of the Knights from the ballet Romeo and Juliet that acts as the main theme in Robbie William's hit song "Party like a Russian." And this is not the only example of the composer's continued relevance – listen to more of Prokofiev's music in Western songs.
And read about how he fled to the U.S. but then returned.
9. Georgy Sviridov (1915-1998)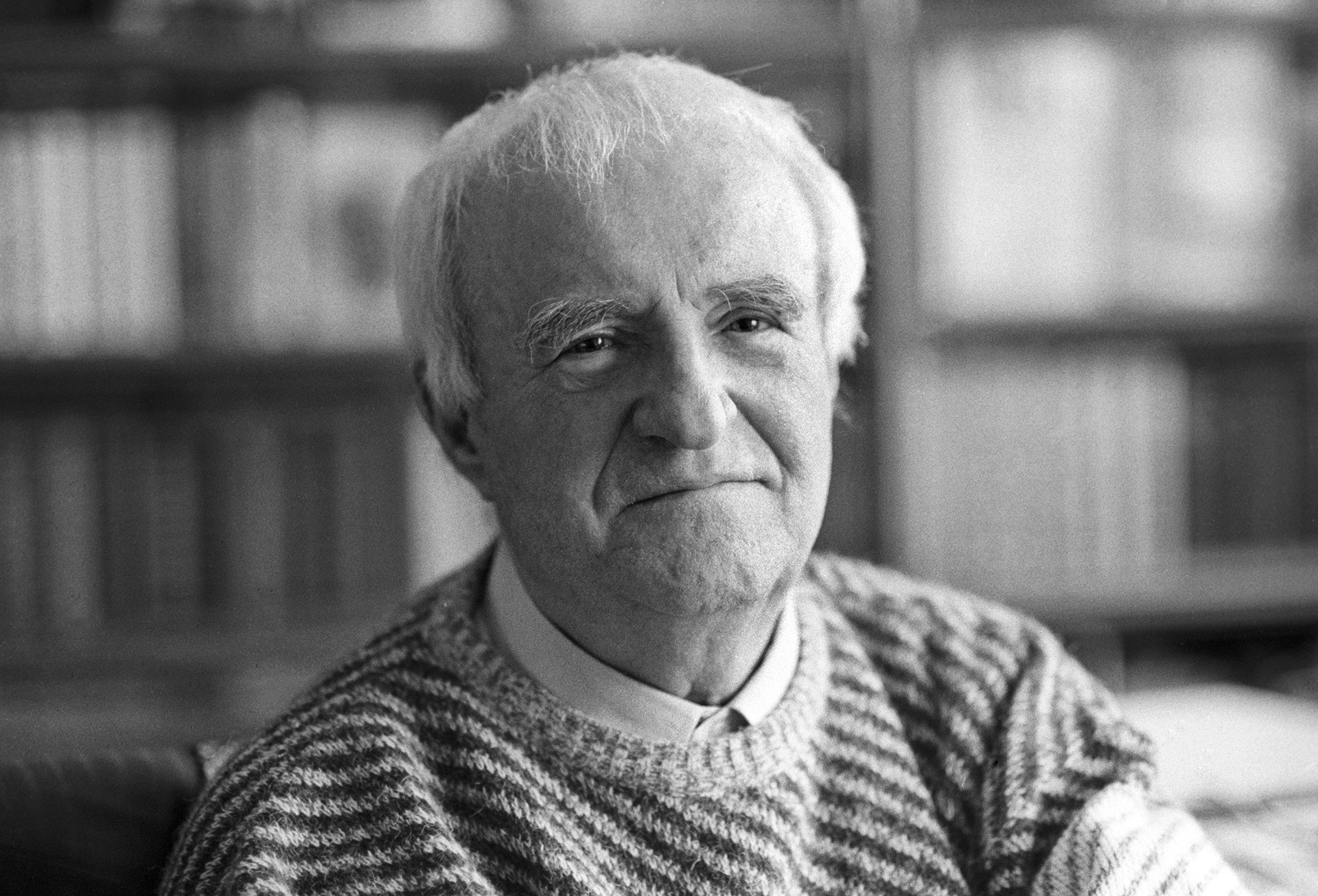 TASS
It often happens that popular melodies are widely known, even when their names might not be recognized. The Time, Forward! suite is a melody known by every Soviet and Russian man. It could be heard in Soviet propaganda documentaries, featuring the technical progress of USSR, and it was used as the introduction to the daily news program on the main TV channel.
Georgy Sviridov - Time, forward!
The first instrument Sviridov learned to play was the balalaika. His family then moved to Leningrad where he studied piano and graduated from the Leningrad Conservatory as a student of Dmitry Shostakovich. The first compositions Sviridov wrote were to the poems of Pushkin. He later composed the score to the movie Snowstorm based on the Pushkin novella.
8. Nikolai Rimsky-Korsakov (1844–1908)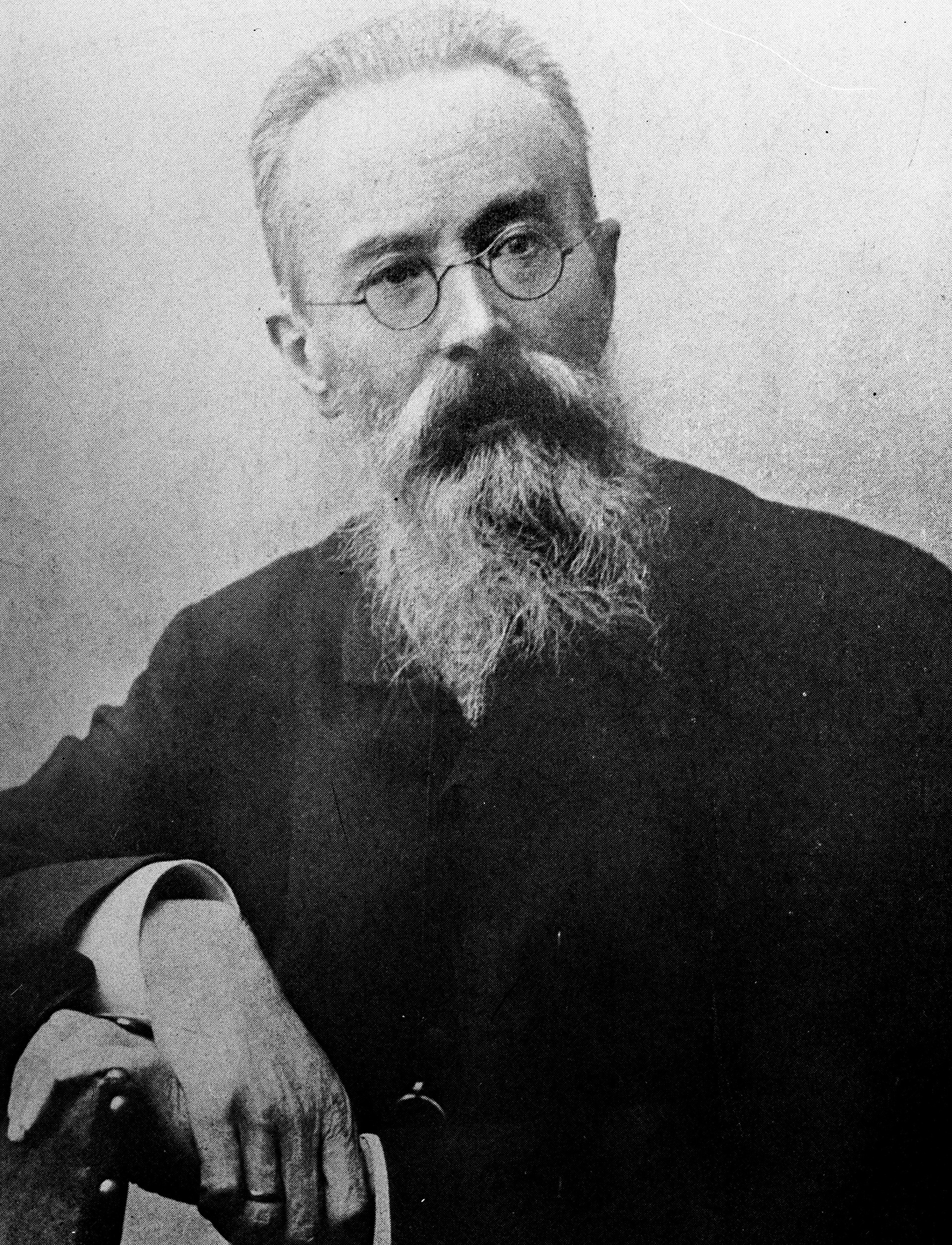 Global Look Press
Rimsky-Korsakov was one of the most respected and talented music professors of the 19th century. Originally a graduate of the Naval Academy, he ended up devoting his whole life to music. The summit of his achievement was the completion of his 15 operas, which were mostly composed to stories from Russian history and fairytales. He studied Russian folklore with great fondness and used it, where possible, in his works.
Many events in his life are connected with his teaching career at the St. Petersburg Musical Conservatory. He had long refuted the need for composers to undergo musical training before eventually becoming a professor himself. From behind his desk, Rimsky-Korsakov tasked himself with completing gaps in composers' knowledge of musical history. "It's my hope as a professor to make my position unnecessary!" he declared to his pupils—among whom was a young man named Prokofiev.
7. Alexander Borodin (1833-1887)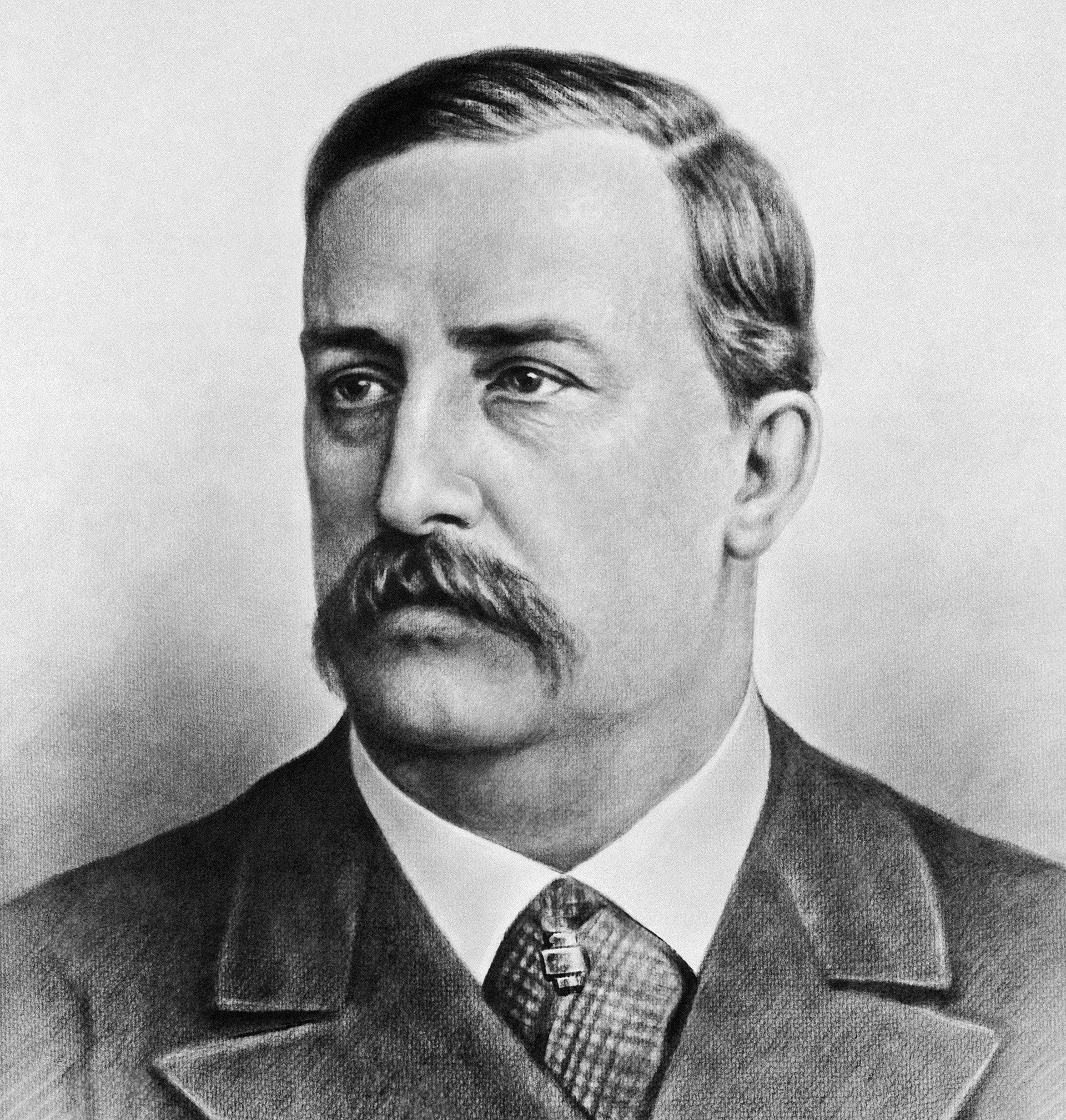 TASS
Borodin is best known for writing one of the best Russian operas Prince Igor. Alongside Mussorgsky and Rimsky-Korsakov, Borodin was a member of the so-called "Mighty Handful" group of composers who considered themselves the successors of Mikhail Glinka and worked to bring national Russian ideas into music.
By training, Borodin was a doctor. He graduated from the Medical Academy, and he was a friend of the man who developed the periodic system of elements, Dmitry Mendeleyev, and other luminaries. Borodin was well known in the 19th century as a scientist and chemist.
Alexander Borodin - Polovetsly Dance from opera 'Prince Igor'
6. Igor Stravinsky (1882–1971)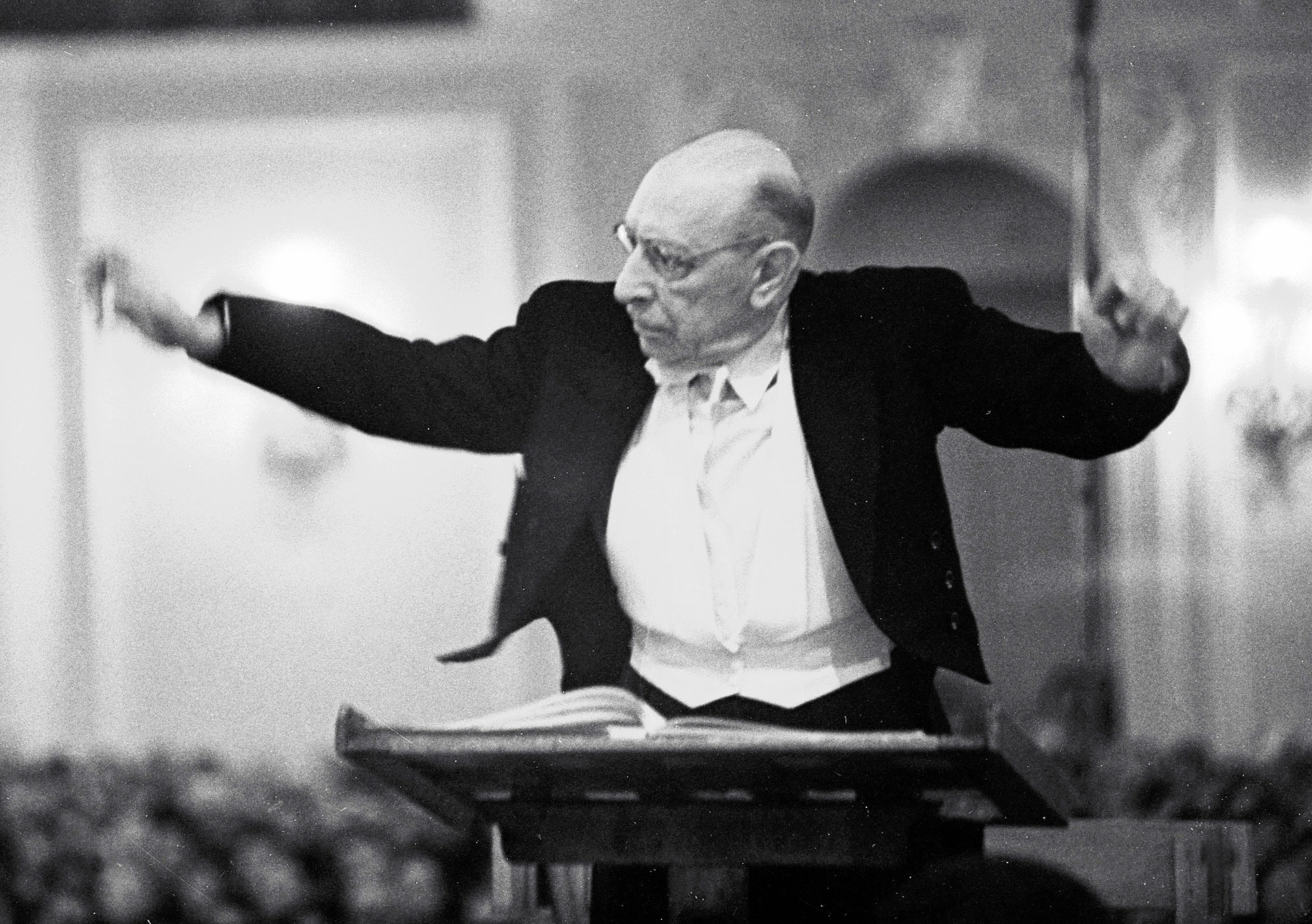 Denisenko/RIA Novosti
Stravinsky's creative output spearheaded the development of neo-classicism as a new musical genre of the 20th century. His active touring career, unwillingness to be repetitive, and ability to write in numerous genres separate Stravinsky from other Russian geniuses.
He was a lawyer by profession and studied with Rimsky-Korsakov. Stravinsky was a composer, pianist, conductor, and a patriot. Enthusiasts found his Russian roots proudly displayed throughout his compositions—despite the fact that he spent 57 years outside of Russia.
Igor Stravinsky - The Rite of Spring
He is alleged to have had an affair with Coco Chanel but downplayed such rumors.
Stravinsky wrote his final masterpiece, Requiem, when he was 85. He passed away due to heart failure.
5. Sergei Rachmaninoff (1873–1943)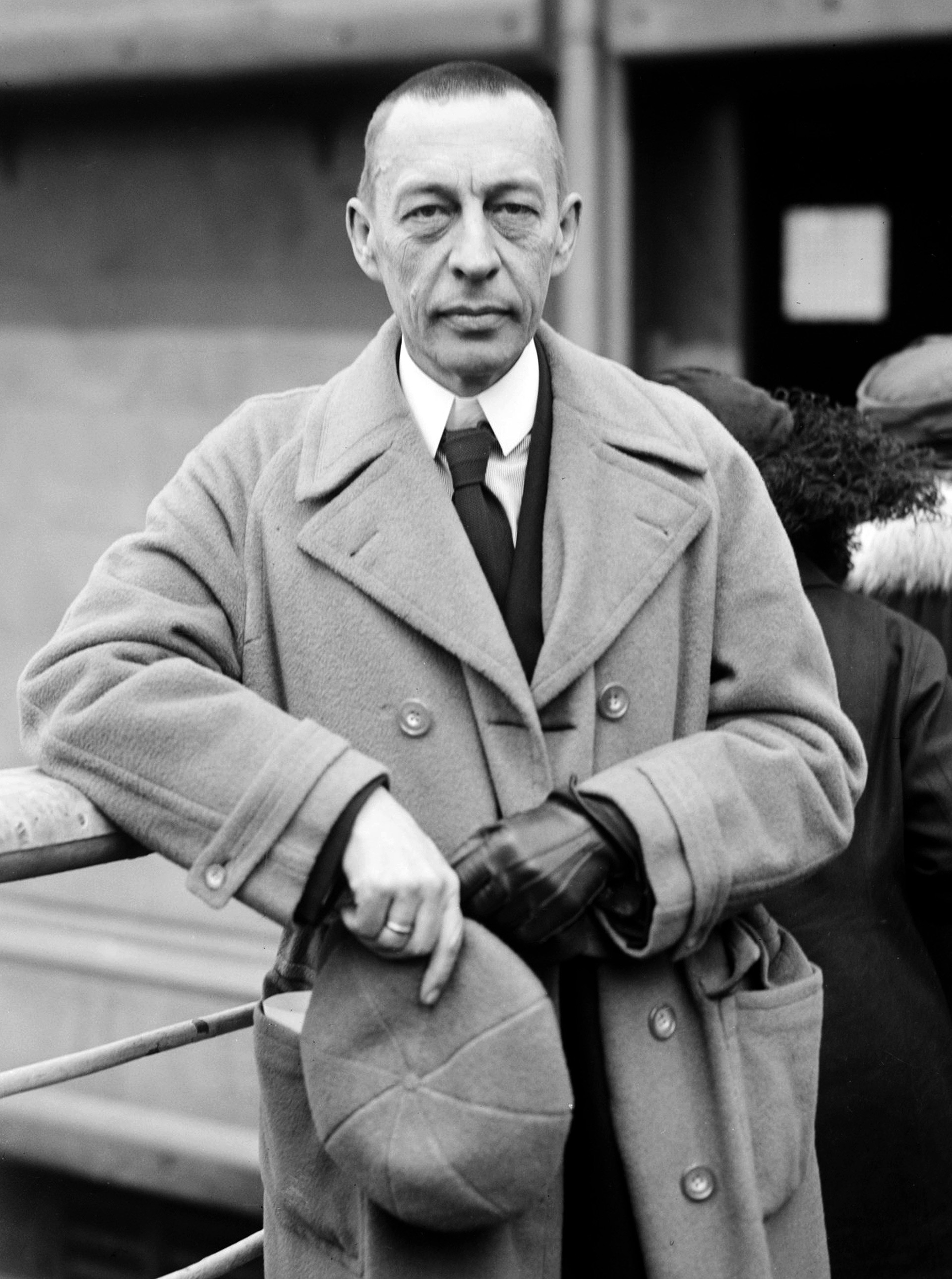 Global Look Press
Rachmaninoff was a world-famous pianist and conductor, often called "the most Russian of composers," despite living in the United States for 26 years. He was born to a wealthy noble family and studied for a number of years with Tchaikovsky. He produced his first opera at the age of 19 and many other works followed. After the Russian Revolution of 1917, Rachmaninoff emigrated to the United States, where he remained for the rest of his life.
Pianist Denis Matsuev performs S. Rachmaninoff. Prélude op. 23, Nr. 5
During his life as an emigré, he gained international fame. He claimed that he was "85 percent musician, and only 15 percent human." His famously large hands could span an octave-and-a-half on the keys. People often said he had a heart of gold—during World War II he personally paid for the construction of an aircraft for the Soviet forces.
4. Modest Mussorgsky (1839–1881)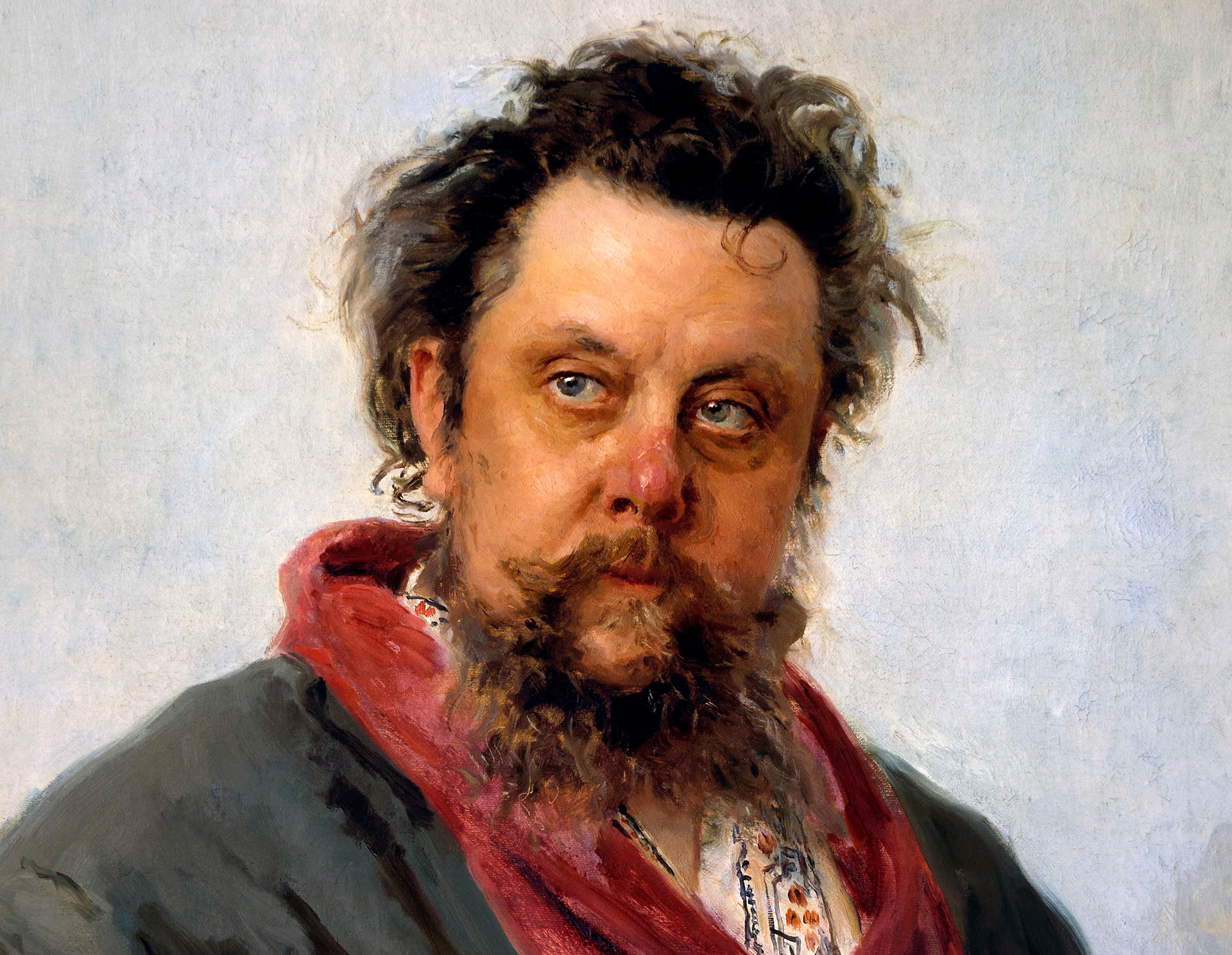 Global Look Press
Despite initial career goals to join the army, Mussorgsky sang well, played the piano, and was eventually won over by his desire to make music. Not all of his compositions reached completion due to the fact that he preferred to write scores "straight to the finish," without making draft versions. Many of his works – including his opera Khovanschina – were completed or reworked by other composers, including his friend Rimsky-Korsakov.
M. Mussorgsky - 'Execution' from opera 'Khovanshchina'
The ballet impresario Sergei Diaghilev wrote in his memoirs that Mussorgsky was rarely taken seriously as a composer during his own lifetime. He was often employed at the opera theatre as a rehearsal pianist and was paid 25 rubles per rehearsal. Critics mostly reacted to Mussorgsky's works cooly, with acclaim for his work coming only after his death.
3. Dmitri Shostakovich (1906–1975)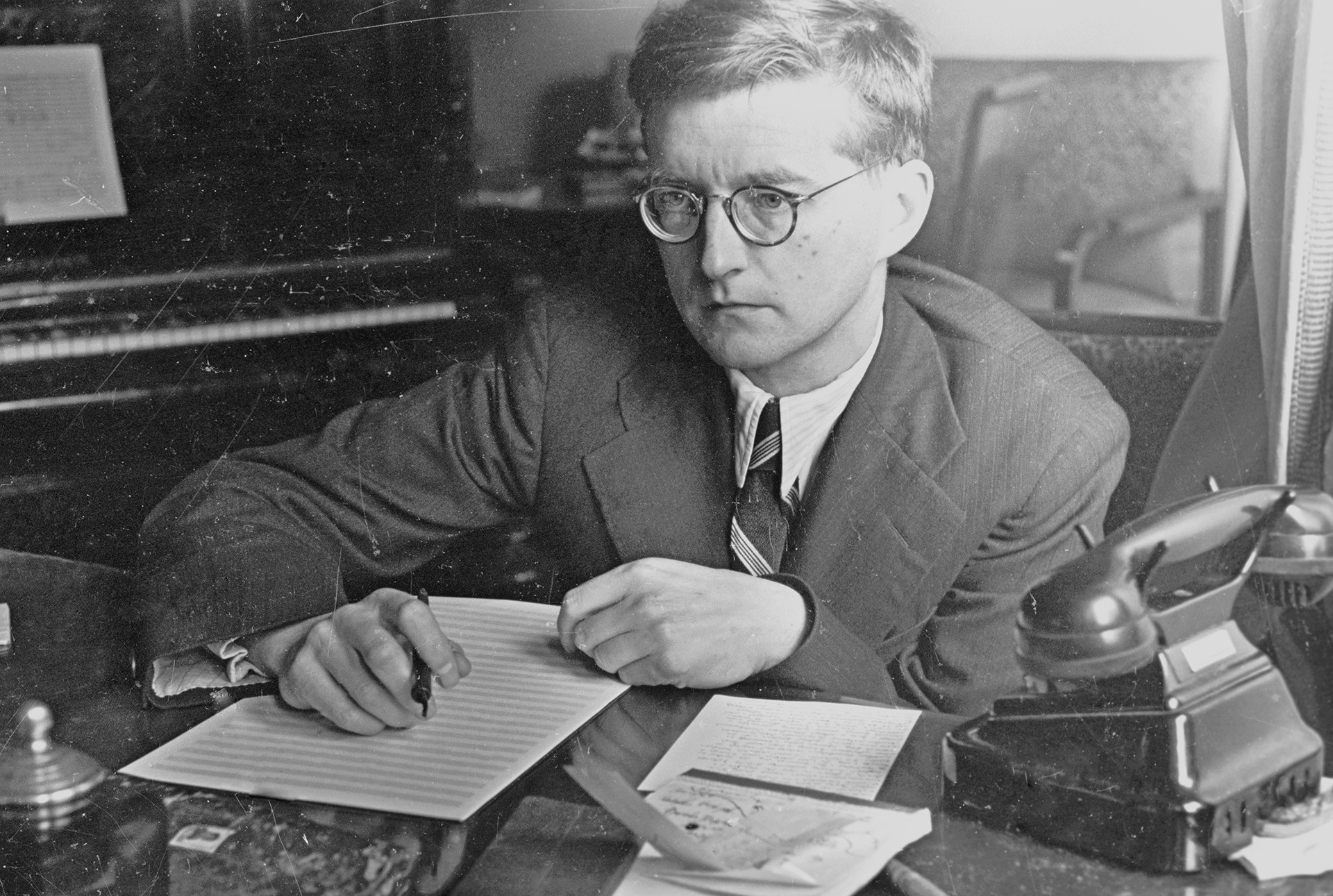 Mikhail Ozerskiy/RIA Novosti
Shostakovich was a legendary Soviet-era composer whose works continue to be featured among the most frequently-performed in the world. He had been in the crowd to witness Lenin's public addresses, even as a toddler. After his father's death, he earned some much-needed income for his family as a pianist for silent films. His relationship with cinema continued, and he wrote the soundtracks for more than 20 Soviet-era films.
Dmitri Shostakovich - 'Leningrad' Symphony No 7
Fame came early for him, at age 21, when his First Symphony was performed in both Germany and the U.S. He struggled against Soviet censorship throughout his life and perhaps that is the reason why, as his contemporaries said of him, he was almost never seen smiling. During the Siege of Leningrad, Shostakovich composed his famous Symphony No. 7 (Leningrad Symphony) that was performed by the local Philharmonic and was listened to, not only by all of Leningrad, but also by the whole world.
2. Pyotr Tchaikovsky (1840–1893)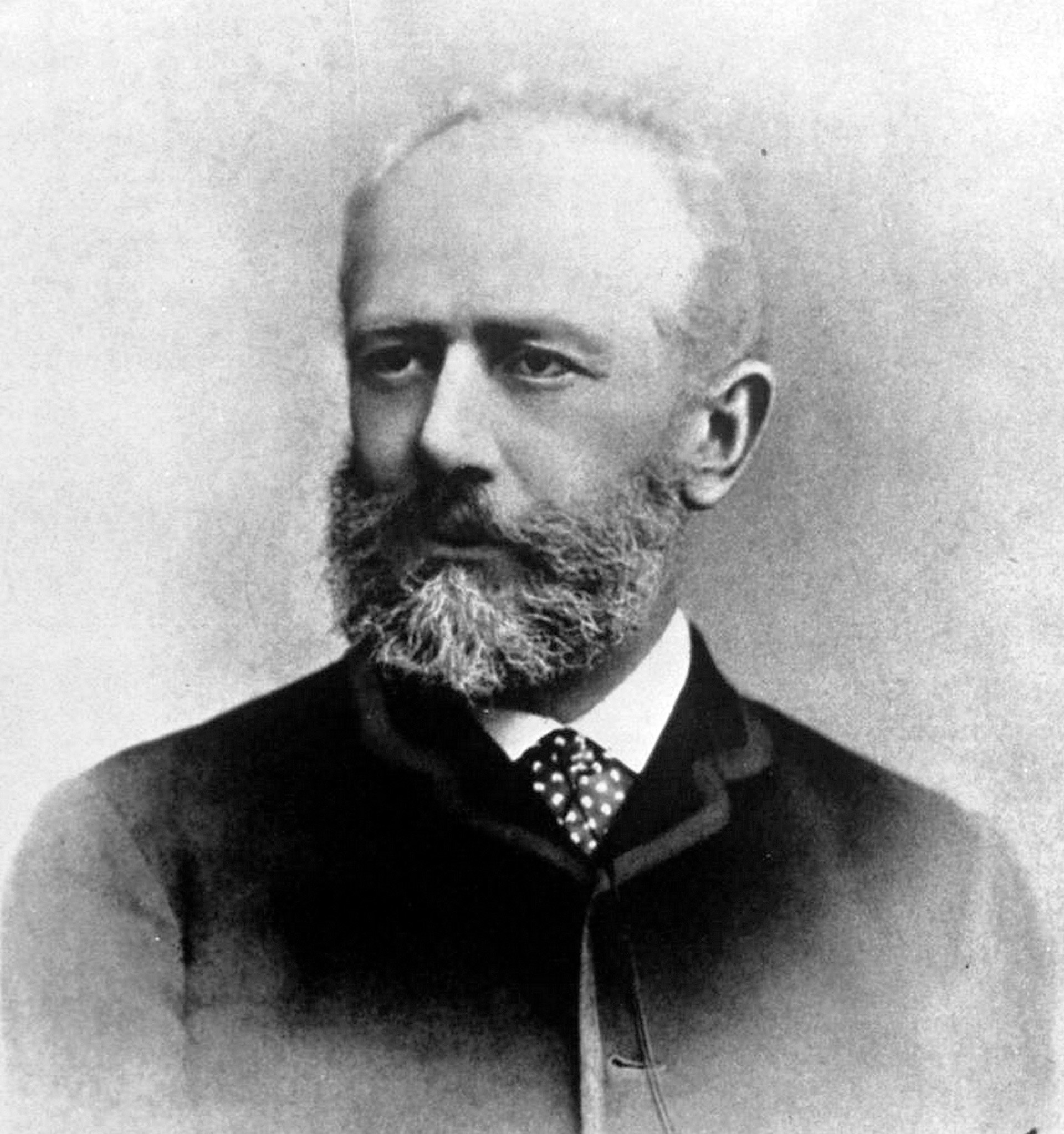 Global Look Press
Probably no one had as big of an impact on Russian culture as Tchaikovsky, and it's difficult to defeat his record of having composed the world's most-performed operas and ballets.
This genius was born the son of an engineer who worked at a metal plant deep in the Russian provinces. Later, Tchaikovsky moved to St. Petersburg where he studied as a lawyer. Music was just a hobby for him for many years, but he eventually quit his job for it "and swapped it for the tin-whistle," as he said at the time.
1. Mikhail Glinka (1804–1857)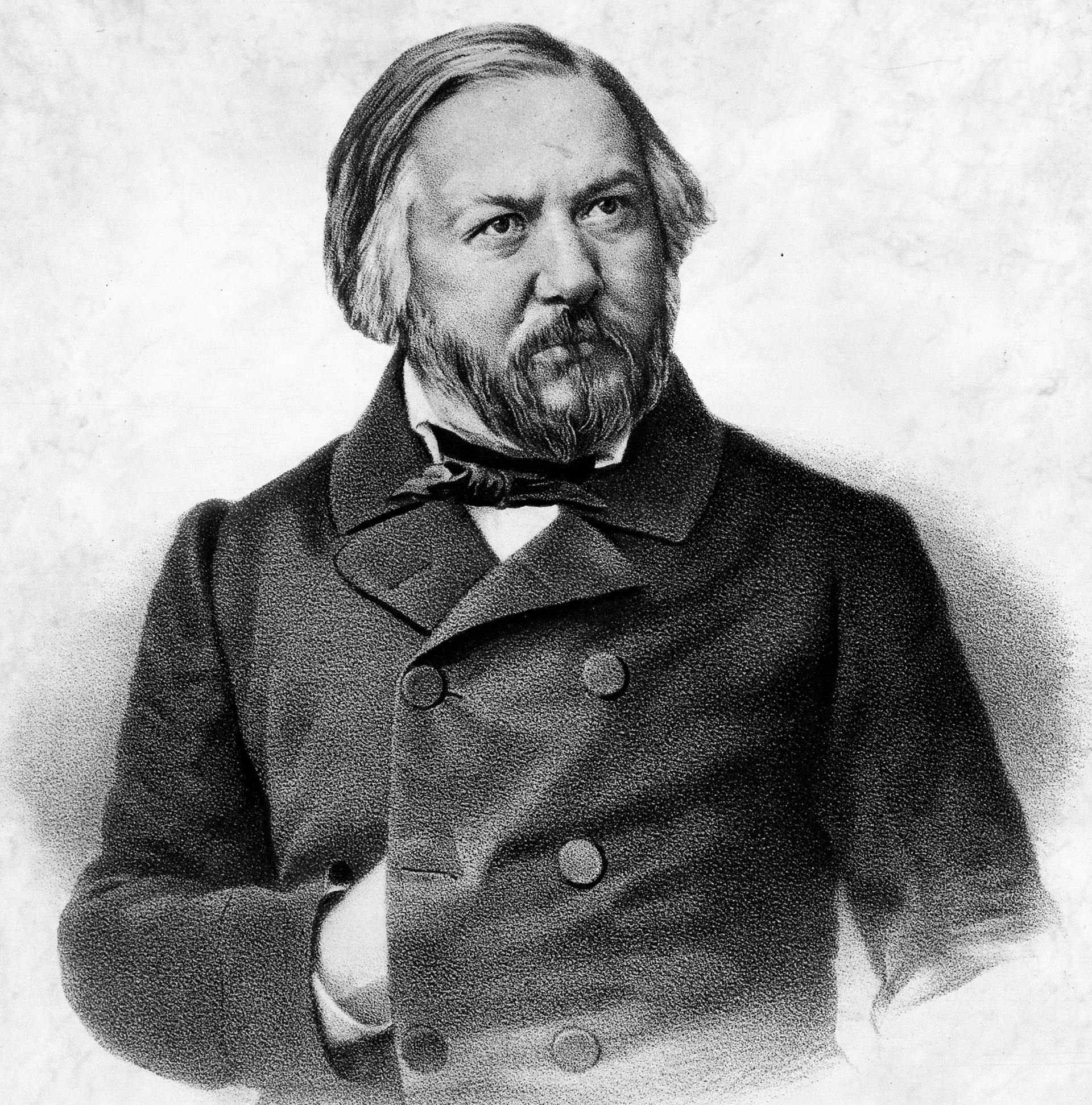 Global Look Press
Glinka's unique position among Russia's composers is due to the fact that he is hailed as the founding father of the Russian school of classical music. He began making music when he was only 10, and in his youth, he gained fame as a pianist and singer, known for his angelic voice. His fame as a composer didn't come until his 30s.
Mikhail Glinka - Overture from opera 'Ruslan and Ludmila'
Glinka's opera Ruslan and Ludmila earned criticism from Russian critics, but it was admired in Europe. Today, it is a masterpiece that continues to preoccupy opera directors. When the Bolshoi Theatre reopened in 2011, Glinka's opera was the first to be performed on the newly rebuilt Main Stage, in a provocative production.
Glinka's Patriotic Melody served as Russia's national anthem from 1990 until the year 2000.
Don't agree with our ratings? Share your opinion in the comment section below!
If using any of Russia Beyond's content, partly or in full, always provide an active hyperlink to the original material.