Cash, girls and nuclear secrets: Why Russian VIPs were arrested in the West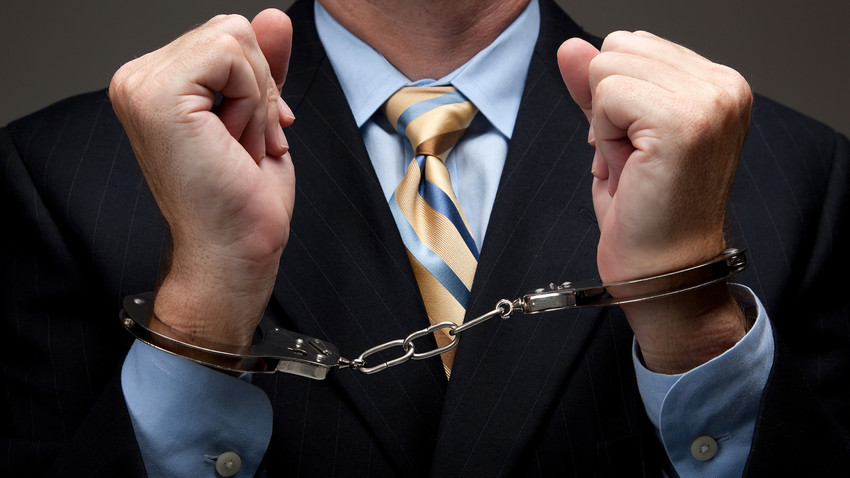 A number of Russian VIPs had problems with the law in the West
Legion Media
Two tycoons, an ex-minister and a person who gave Vladimir Putin his first job in Moscow – all of them had or still have problems with the law in the West. RB brings up four of the spiciest cases of the persecution of Russian VIPs abroad.
1. Suleiman Kerimov and luxurious villas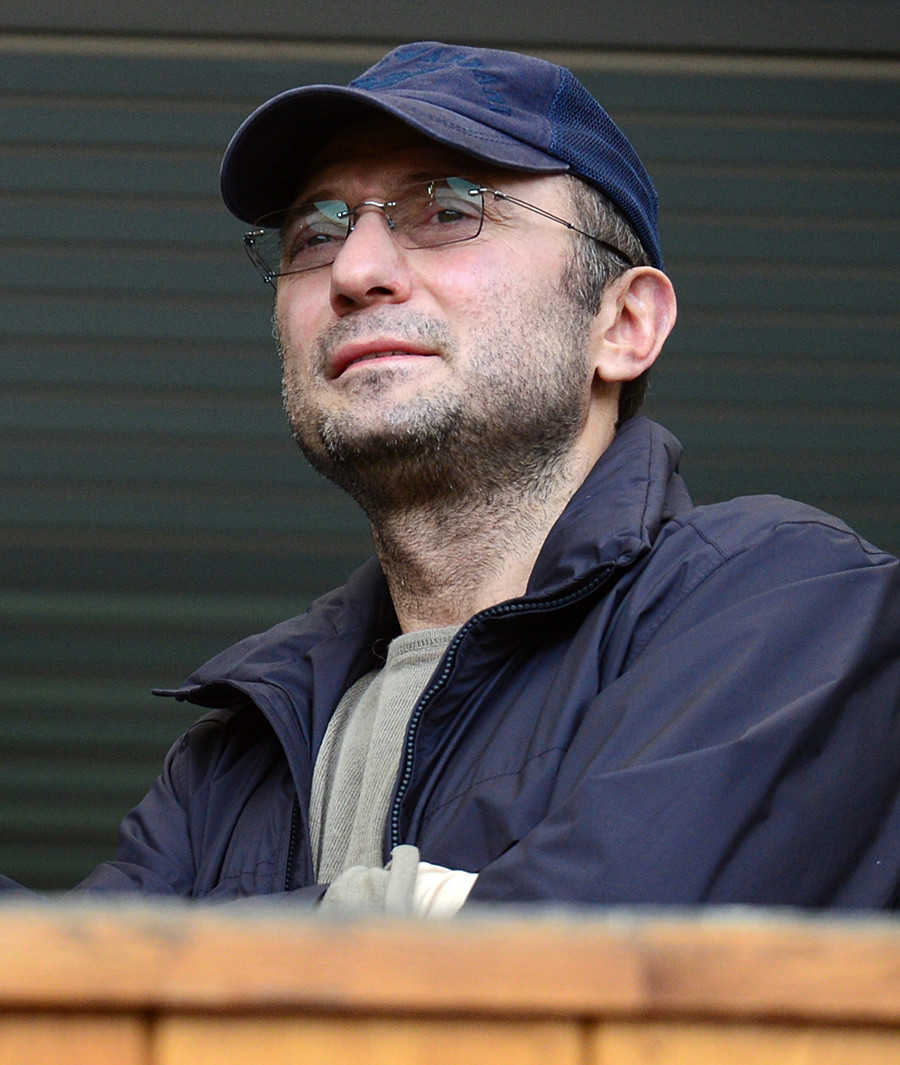 "Let us help together! Whatever one can do! Better with prayer! I cannot stay indifferent, as it concerns the Man whom I loved and love. If you are with me – help Suleiman…" This passionate plea was made by a famous former ballet dancer and celebrity Anastasia Volochkova. Publicly confessing that the two used to have a relationship she urges support for Russia's 21st richest person Suleiman Kerimov, who was arrested in France on Nov. 20.
The Russian billionaire and senator who was detained upon his arrival in Nice, spent two days answering police questions, before his passport was confiscated and he was released on bail of 5 million euros ($5.9 million). Prosecutors contend that he failed to pay tens of millions in taxes after buying, through intermediaries, luxury properties on the French Rivera.
Kerimov's previous unfortunate incident on the French Rivera occurred back in 2006. He crashed his Ferrari while speeding in Nice and sustained severe burns. It is believed he was in the car with TV host Tina Kandelaki.
2. Mikhail Prokhorov and 16 young women
Prokhorov spent four days at police headquarters in Lyon before being released without charge
Alexandr Aleshkin/Global Look Press
France seems to be an unfriendly place, at least for some Russian oligarchs. Ten years before Kerimov was arrested there another Russian mogul, billionaire Mikhail Prokhorov, had a spot of bother.
Prokhorov was arrested in the French Alps, at the posh ski resort of Courchevel. The police detained 25 people, including 16 young women companions of the billionaire. The police accused the Russian oligarch of running a prostitution ring in Western Europe. As newspaper Kommersantreported, officers found 200 condoms in the luggage of one of the women. The police thought they were dealing with a high-class prostitution network.
Prokhorov spent four days at police headquarters in Lyon before being released without charge. A criminal case against him was closed two years later due to a lack of evidence.
While discussing possible reasons for the tycoon's arrest, Russian media suggested that French authorities probably wanted to send a signal to the Russian nouveaux riches. They were allegedly more modest when staying on French soil. Prokhorov's parties in Courchevel were considered among the most boisterous there. However, by 2011 all seemed forgiven, when the oligarch received France's highest award, the Legion of Honor.
3. Yevgeny Adamov and cash for nuclear safety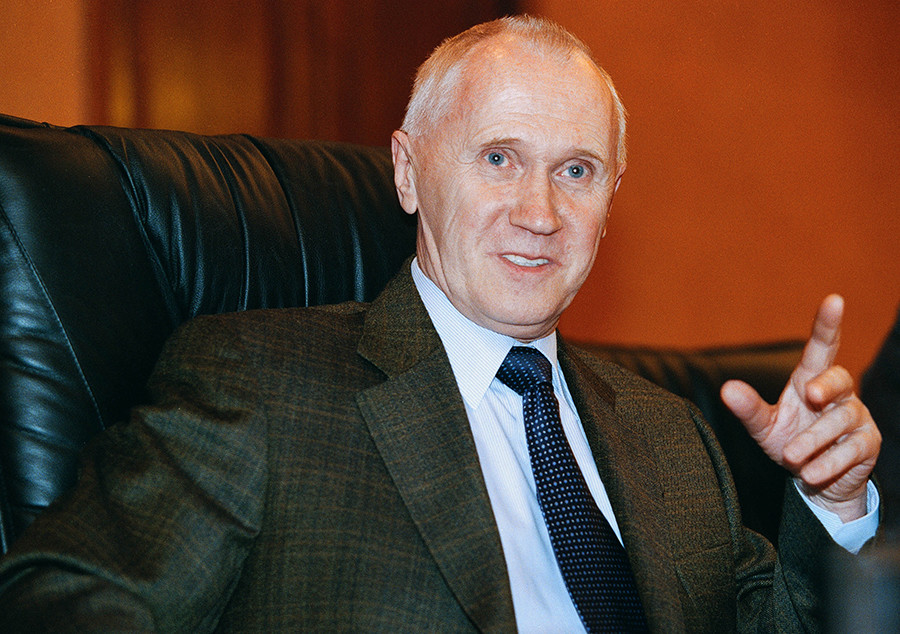 Adamov was the head of the Russian atomic energy ministry from 1998 to 2001
Viktor Chernov/Global Look Press
Yevgeny Adamov was not a billionaire or even a millionaire, at least officially. He was a nuclear scientist and the head of the Russian atomic energy ministry from 1998 to 2001. He later worked as an adviser to the Russian Prime Minister. In 2005 he was arrested in Switzerland after a request from US authorities.
In Russia the arrest was headline news, as it was considered to be potentially dangerous for national security. As a minster, Adamov had access to sensitive information and Russian authorities started a long judicial battle against his extradition.
The Americans accused Adamov of embezzling $9 million that was given by Washington to Moscow for improving security at Russian nuclear facilities. A criminal investigation into the ex-minister was also opened in Russia. Thus it was that Swiss authorities received two requests for extradition: one from the US and another from Russia. The Swiss hesitated. At first a Swiss court decided to extradite the Russian to the US, but then the decision was overruled, and Adamov returned to Russia.
If anyone thought the criminal investigation in Russia was just a pretext for not handing the ex-minister to the US, this was not the case. At least it seemed so in February 2008, when Adamov was convicted of abuse of office and fraud and was sentenced to five and half years in prison. But two months later he won an appeal and his sentence was suspended.
4. Pavel Borodin and Kremlin renovation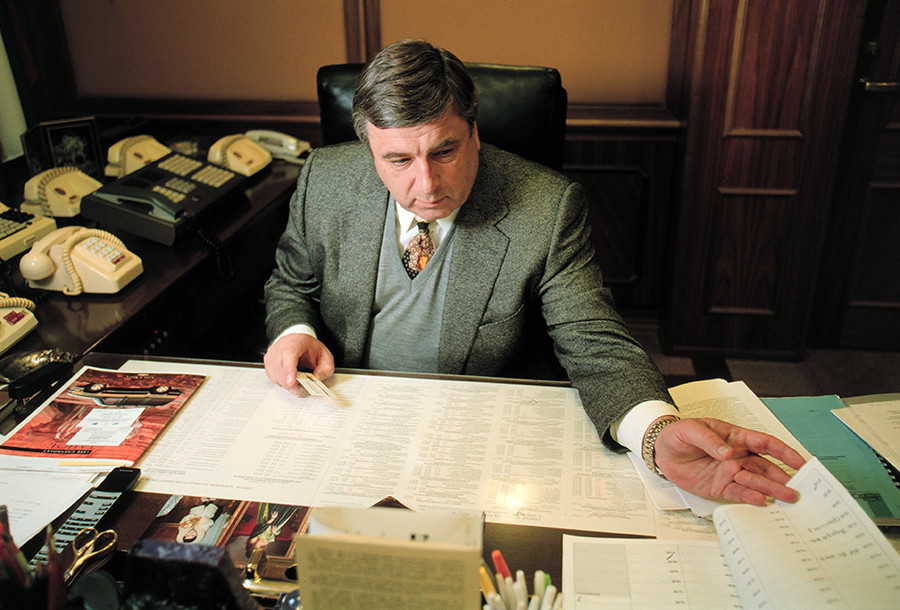 Borodin had been close to President Boris Yeltsin
Viktor Chernov/Global Look Press
So far Borodin is the highest-ranking Russian detained abroad. When he was arrested in the US in 2001, he was the State Secretary of the Union of Russia and Belarus. In the 1990s, he had been close to President Boris Yeltsin, when he was Head of the Presidential Property Management Department. As such, he employed the current Russian president Vladimir Putin. Putin's first job in Moscow, when he moved from St. Petersburg in 1995, was in Borodin's office. Putin was his deputy until March, 1996. That is why Borodin is sometimes dubbed Putin's political godfather.
The arrest in New York was connected with Borodin's work in the Kremlin, where he had supervised the renovation of the presidential residence by Swiss companies. Swiss authorities accused the Russian official of money laundering. Borodin was extradited to Switzerland and found guilty. However, he was only obliged to pay a fine of 300,000 Swiss francs ($304,000) compared to the $30 million alleged paid during the course of the Kremlin renovation. Borodin never admitted guilt, insisting that the Swiss accusations were connected with an internal Russian power struggle.
If using any of Russia Beyond's content, partly or in full, always provide an active hyperlink to the original material.