10 postwar Soviet industrial designs that predicted the 21st century
Many innovative futuristic designs were in fact created by Soviet engineers. Unfortunately, however, only some were ever mass-produced.
In 1962, the Soviet Union made the pivotal decision to improve the lives of its people, and issued a decree "on improving the quality of goods in the fields of mechanical engineering and light industry by implementing design methods."
That's the correct translation, but it's probably not very clear what it means, right? We'll tell you – it meant the birth of postwar Soviet industrial design!
This call for modern design was undertaken not by artists and designers, but by scientific research institutes and engineers. Here are some of the most notable examples of design and engineering projects that became a part of Soviet life. Others, however, never got off the drawing board.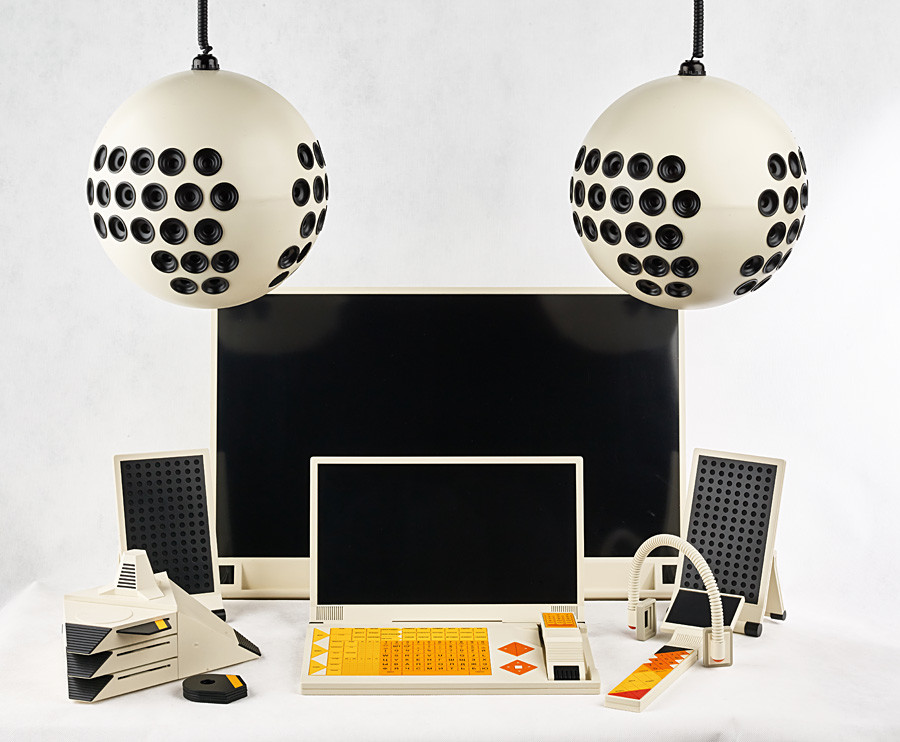 Looks similar to a Mac, doesn't it? This is the Soviet computer station, Sphinx, designed in 1986. "The Sphinx had futuristic square drives (for floppy disks), a remote control and small monitors that could be detached," said Moscow Design Museum director, Alexandra Sankova. "What we have today - the touch pad and mobile phones – was envisioned back then."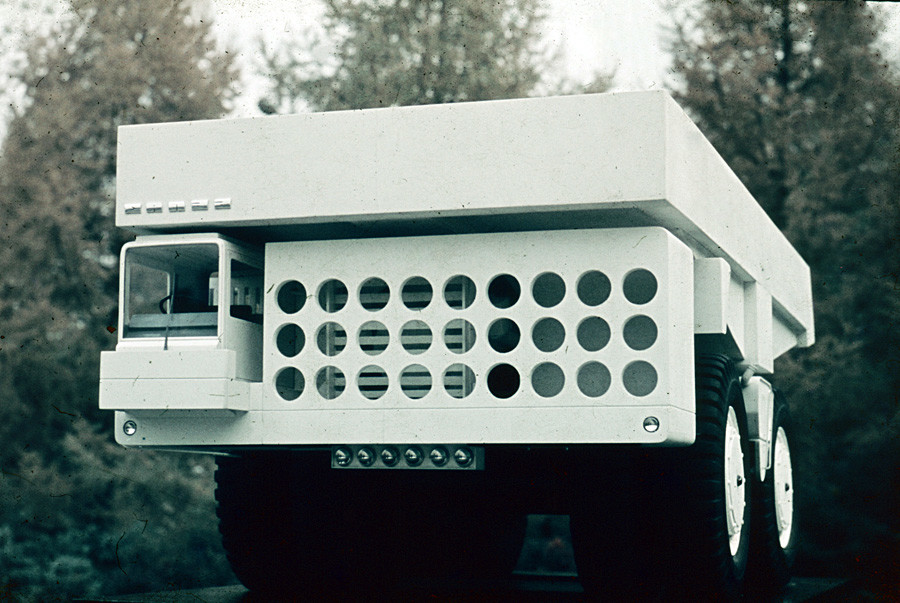 Moscow Design Museum
No, it's not a space shuttle from Soviet movies. This is a miracle of Soviet engineering, the industrial-grade truck, BelAZ-540 (Belarussian Automobile Plant), designed by Valentin Kobylinsky in 1965. This project was recognized as too innovative and the truck eventually looked different. But what a beauty!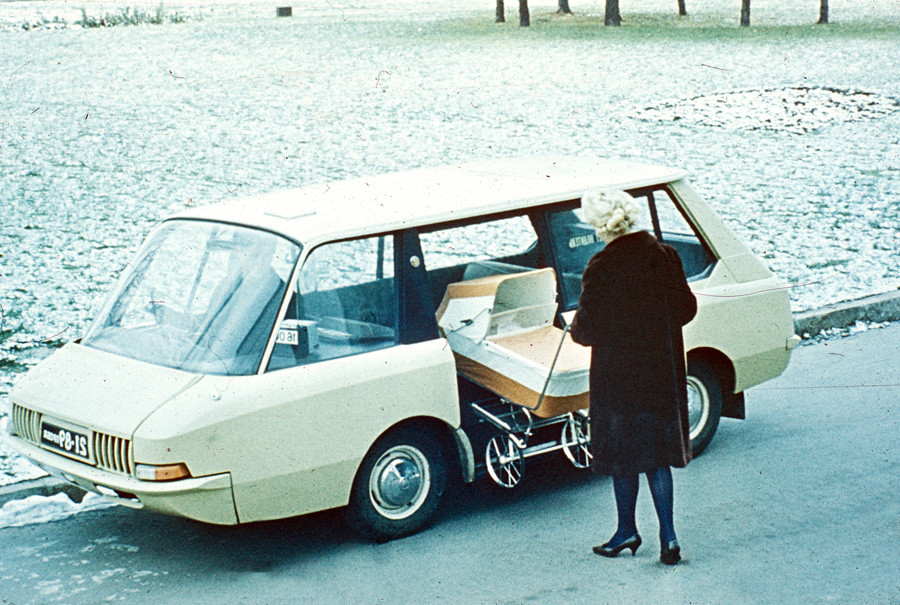 Moscow Design Museum
Mummies in Egypt are certainly turning over in their sarcophagi with envy over this "Perspective taxi" (1964). And we understand why! Just like the project mentioned above, this one came out of the All-Union Research Institute of Technical Aesthetics (VNIITE), but was never mass-produced because the country didn't have the industrial capacity to realize it.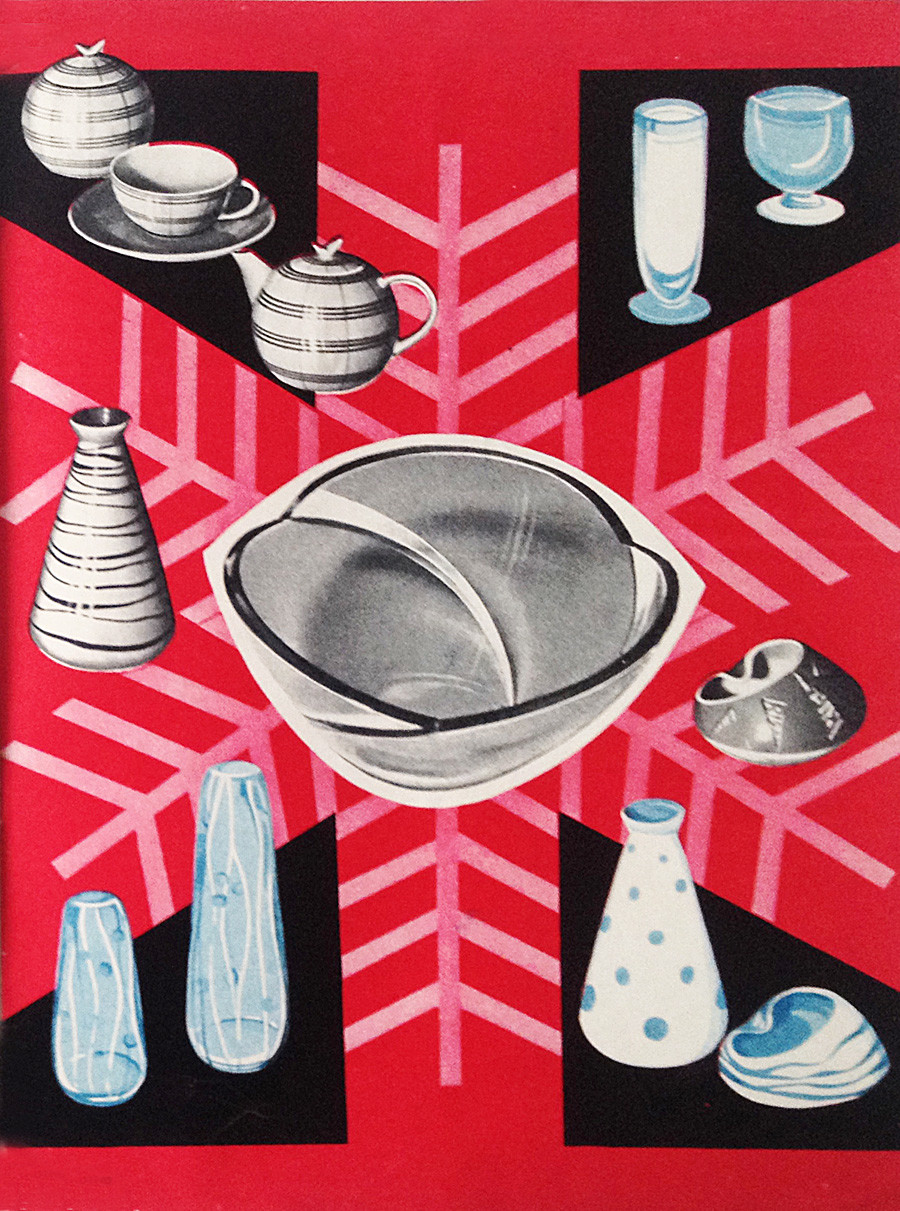 Moscow Design Museum
The state was the manufacturer of everything, even dishes. "We had a planned economy, regulated by the state," Sankova said. "There were just three types of cars, three types of milk cartons and six kinds of telephone sets." This is an illustration from the magazine, New Goods, published in 1962; it was a rudimentary form of Soviet advertising.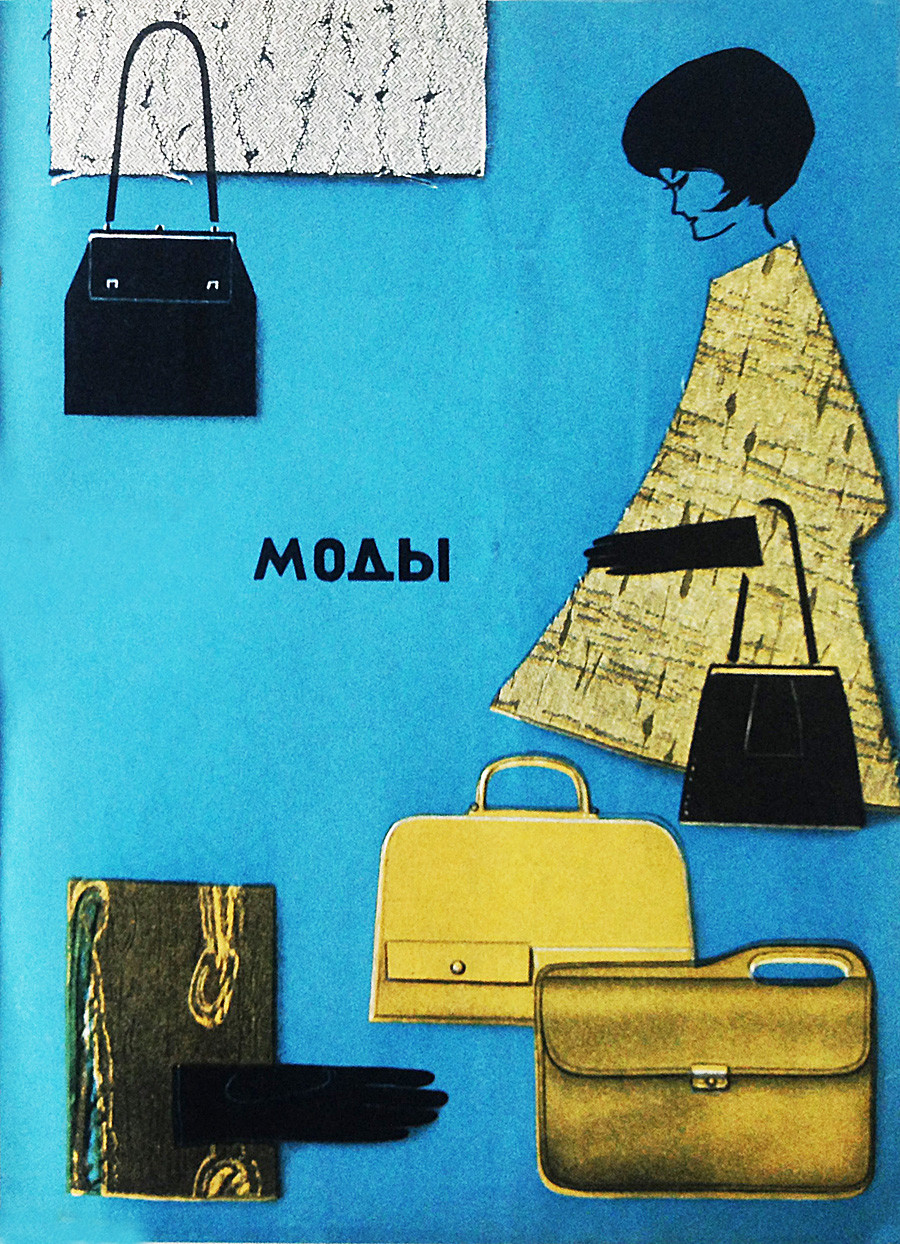 Moscow Design Museum
Fashion was last on the list of Soviet female workers' list of concerns. So, the state decided to help them and started to manufacture new clothes. Many women had the same dresses, coats and shoes, which nonetheless were difficult to buy due to high prices and shortages.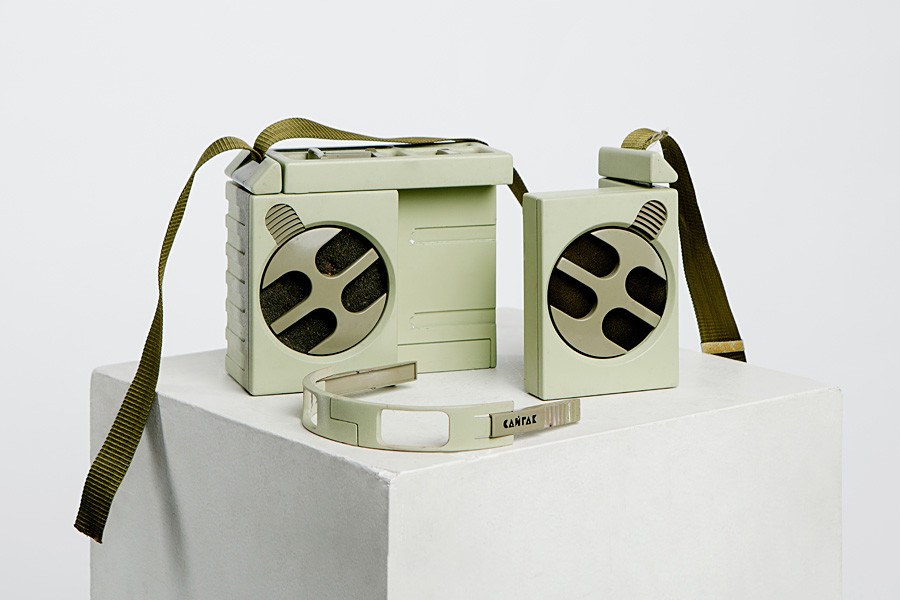 Moscow Design Museum
What Soviet songs do you know? Have you heard of Edita Piekha? Or maybe you'd like to listen to one of Brezhnev's speeches in your free time? Enjoy it with a Saigak tape recorder! This is a portable 1987 version.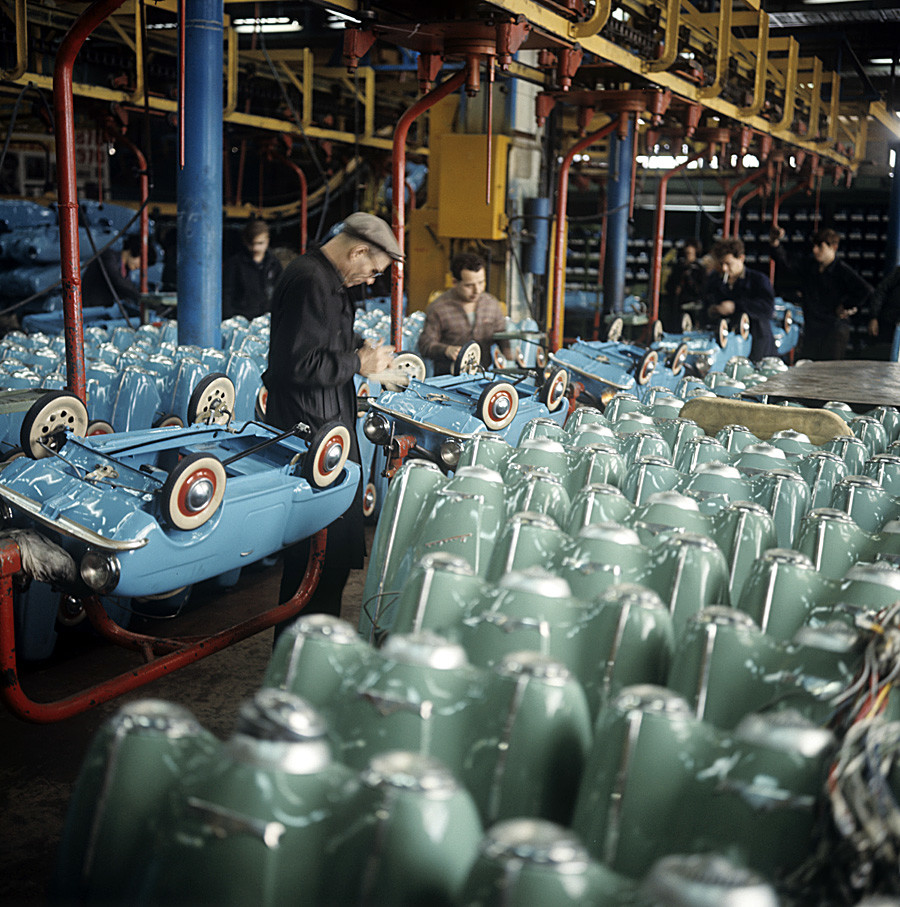 Sergei Soloviev / MIA "Rossiya Segodnya"
The Soviet state paid much attention to children's toys. Apart from the famous nevalyashka (tumbler) red doll and all types of rubber items, there were toy cars produced at a real automotive factory! This photo was taken in 1970 in the children pedal car workshop of Moscow's AZLK (maker of the Moskvich).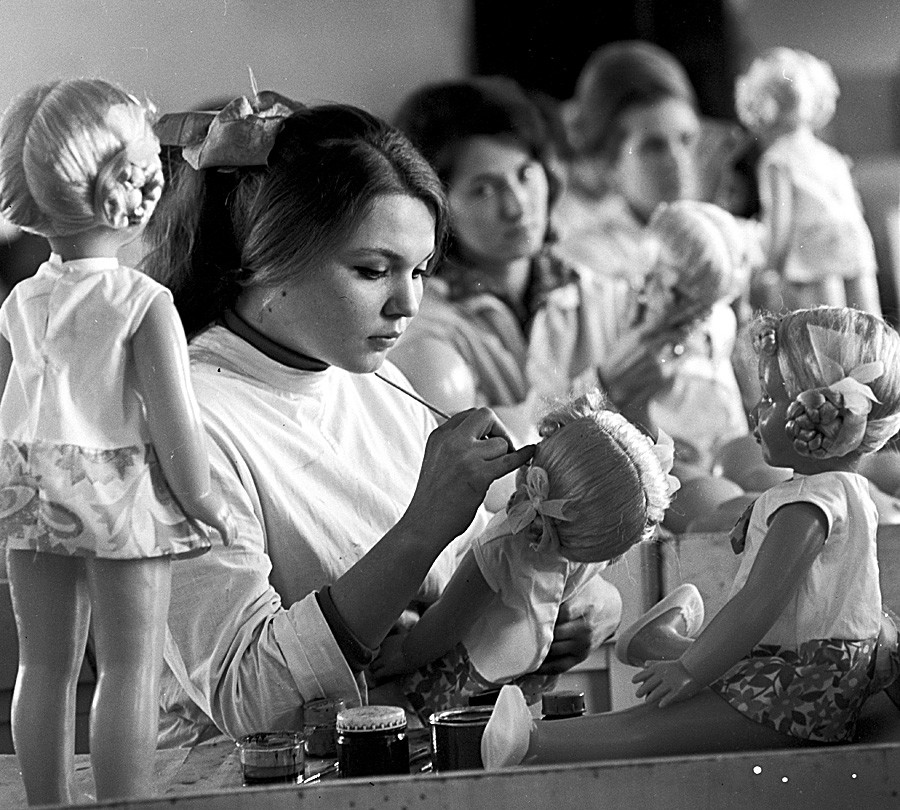 Joseph Budenovich / MIA "Rossiya Segodnya"
The Kazakh Soviet Republic was progressive in the country's light industries. Here's a 1971 photo taken at a children's toy factory. This doll can be found literally in every family with little girls. Years ago this doll, without arms or legs lying in a rubbish heap, was a symbol of a bygone childhood.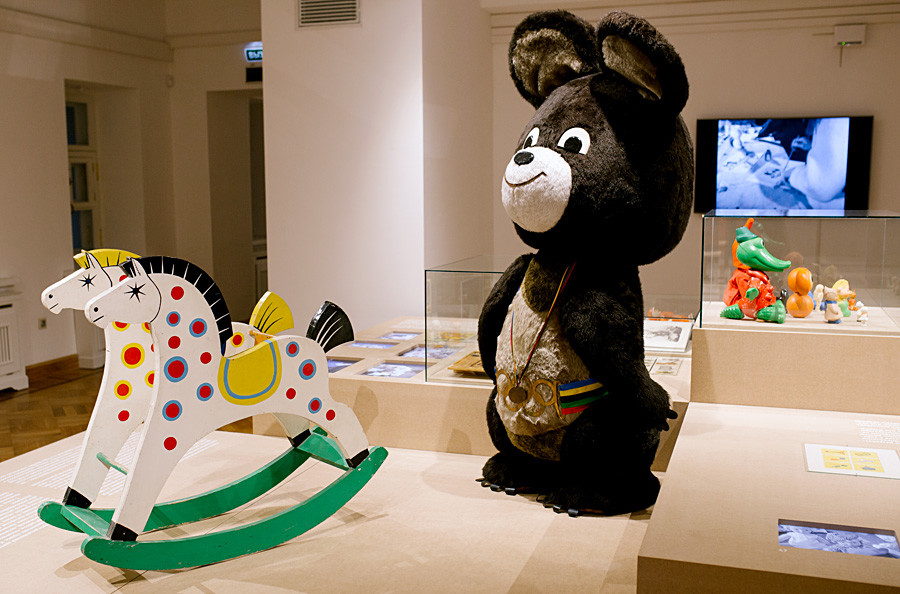 Museum of Toy
Some Soviet items were recognizable around the globe, such as the mascot of the 1980 Moscow Summer Games. People who remember that year still can recall the anthem, "Goodbye, our soft Misha."
Also, this rocking horse was enormously popular in Russia.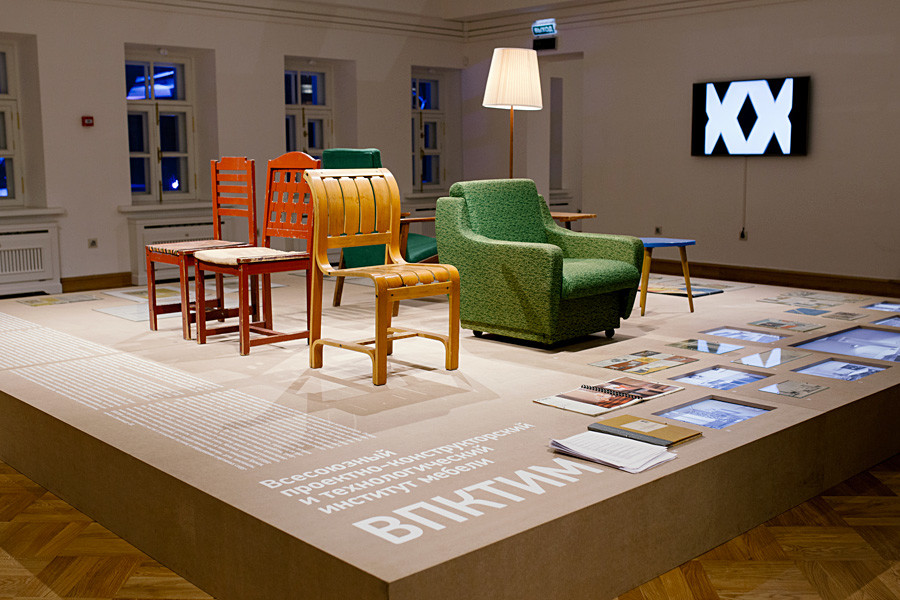 Moscow Design Museum
Furniture! That is one of the most prevalent symbols of the Soviet era that still can be found today in many apartments. Young people call it "babushka's furniture" because it's often that when you visit a friend you see exactly the same wall rack or kitchen set as your parents had in the Soviet Union. Today, antique dealers (and hipsters) like to collect Soviet-era furniture, restore it and turn it into stylish interior items.
The exhibition of Soviet industrial design is on display at the Moscow's Fashion & Design Center of the All-Russian Decorative Art Museum until Jan. 12, 2018. moscowdesignmuseum.ru
If using any of Russia Beyond's content, partly or in full, always provide an active hyperlink to the original material.